June 21, 2006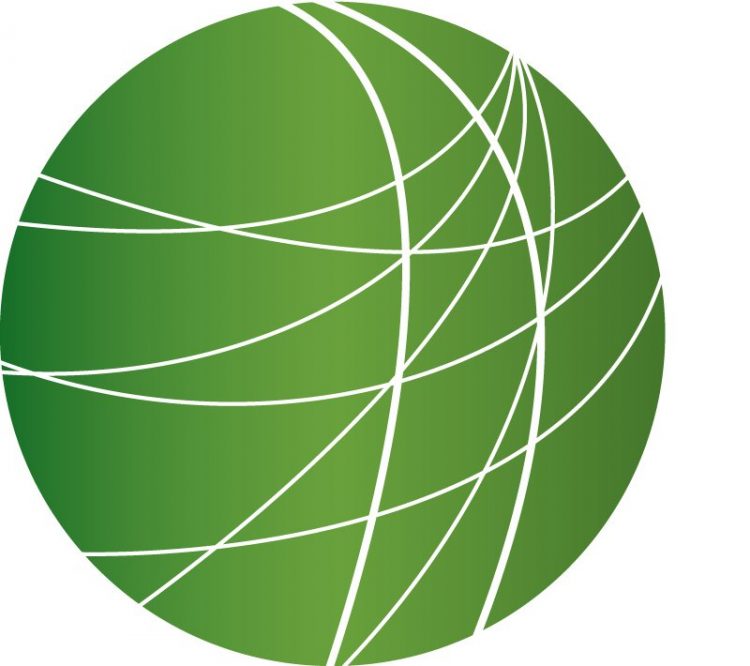 Headlines (4:59)
SADDAM LAWYER KILLED
Gunmen murdered an attorney on Saddam Hussein's defense team today. Khamis al-Obeidi is the third attorney killed during the course of the trial of the former Iraqi leader and his 7 co-defendants. Saddam Hussein and his co-defendants have reportedly begun a hunger strike to call for international protection for the defense team.
IRAQI WORKERS KIDNAPPED
Elsewhere in Iraq, the Agence France Press is reporting that over 100 Iraqi workers were abducted today by gunmen at the end of their shifts in a factory complex north of Baghdad.
RAFAH CROSSING CLOSED
Four people – including three children – have been killed in the West Bank and Gaza Strip in the last twenty four hours. Manar Jibrin reports.
An Israeli undercover army unit, backed by armored vehicles, clashed with Palestinians today during a pre-dawn invasion at Eien Beit-Ilma refugee camp near the West Bank city of Nablus. The Israeli soldiers fired live ammunition at Palestinian resistance fighters, killing twenty one year-old Daoud Al Qatuni and injuring two members of Al Aqsa Martyrs brigade, the armed wing of Fatah. In the northern Gaza Strip, An Israeli warplane fired a missile on a Palestinian car in a failed assassination attempt on Tuesday night. The targets were meant to be members of the Al Aqsa Martyrs brigade, but the attack instead killed three children and injured ten civilians. The Rafah border crossing between the Gaza strip and Egypt is closed today. International monitors say this is because of an Israeli security alert. The Rafah crossing is Gaza's only international crossing point. International monitors staff the crossing in accordance with a United States brokered agreement last summer after Israel's withdrawal from the Gaza Strip. For FSRN from IMEMC.org in Palestine I am Manar Jibrin.
EAST TIMOR'S PRIME MINISTER ASKED TO RESIGN
East Timor's President Xanana Gusmao today urged the country's prime minister to resign. The tiny island nation has been plagued by conflict recently after the Prime Minister ordered the dismissal of some 600 soldiers. Prime Minister Mari Alkatiri is expected to announce his resignation sometime tomorrow.
ATTACK ON HINDU PILGRIMS
At least five Hindu Pilgrims were wounded in Indian-administered Kashmir today when suspected guerrillas hurled a grenade at a vehicle carrying the pilgrims from a holy site on the outskirts of Srinagar. Shahnawaz Khan has the story.
The pilgrims were returning from the cave shrine in Amarnath, a site visited by thousands of devotees each year. Police sources said all of the injured pilgrims are from Indian state of Rajasthan. This is the first attack on Hindu Pilgrims this year since the annual pilgrimage to Amarnath commenced on June 10. In the past month, at least four tourists were killed and scores injured in a spate of grenade attacks on tourist vehicles in Srinagar. For FSRN, I'm Shahnawaz Khan.
AT&T; CHANGES PRIVACY POLICY
The San Francisco Chronicle is reporting that telecommunications giant, AT&T; has re-written its privacy policy to make it easier to divulge customer data to the government. The new policy, which goes into effect on Friday, stipulates that AT&T; is the owner of a customer's private data.
DRONES OVER LOS ANGELES
The Los Angeles Sheriffs Department has announced plans to begin using an unmanned surveillance aircraft for urban policing purposes. Marco Amador reports from Los Angeles.
The LA County Sheriff's department is the first in the nation to launch an unmanned aerial vehicle or UAV, for civilian policing duties. The United States Army has been using UAVs for years in combat zones, but this particular aircraft has been specifically designed for law enforcement. Branded with the name SkySeer, the drone is lightweight, portable, and resembles a toy model aircrafts. The UAV is only one part of the Los Angeles Sheriff's technological development project, which includes the creation of a cyber-command post similar to the effort made by the NYPD. The project also includes a radio-wave emitting gun that would kill the engine on a fleeing car, as well as a light emitting diode incapacitator which will daze fleeing suspects with high light frequencies. Commander Sid Heal, who heads the Los Angeles Sheriffs Department Technology Exploration project, says that the SkySeer would only be used for surveillance tasks that are considered too risky and that the agency does not intend to use the drones for general surveillance. Melissa Ngo, Director of the Identification and Surveillance Project at the Electronic Privacy Information Center says the program raises concerns. (audio 00:14) The SkySeer drone is now undergoing field-testing, but could soon come into regular use by the Los Angeles Sheriff's Department. From KPFK in LA, I'm Marco Amador for FSRN.
Features
Majority of Democrats Support Moderate Troop Withdrawal (4:42)
The Defense Department announced that the Marine Corps will charge 8 service members for the April death of a civilian in the village of Hamdania, Iraq. The charges stem from an allegation that one sailor and seven Marines took a civilian from his home and shot him to death for no reason. Meanwhile, on Capitol Hill, the House of Representatives passed a $450-billion defense spending bill with $50-billion going to fund the wars in Iraq and Afghanistan. Meanwhile lawmakers in the Senate brought the debate over troop withdrawal to the floor. A majority of Democrats signal that they will support a more moderate measure of troop withdrawal – what they call a new direction. FSRN's Leigh Ann Caldwell reports.
U.S. Focuses on North Korea's Nuclear Plans (3:37)
Iran's president announced today that he will respond to an offer from European countries regarding his nation's nuclear power plans by August 22. Attention to nuclear issues in the U.S. has shifted this week however to North Korea, which according to a report in the New York Times, is preparing to launch a ballistic missile for the first time since 1998. DC Correspondent Darby Hickey reports on differing responses and perspectives about what exactly is happening on the Korean Peninsula.
Minimum Wage Measure Fails in the Senate (2:06)
The Senate once again rejected a measure to raise the minimum wage. The measure failed 52-to-46. The federal wage rate has remained at 5 dollars and 15 cents per hour for the past nine years. The amendment would have implemented a phased increase to $7.25 per hour. An impassioned Senator Edward Kennedy from Massachusetts, who introduced the measure, called a decent minimum wage essential. (:25)
Volatile Situation Continues in Oaxaca (3:51)
With less than 2 weeks until Mexico's presidential elections, the level of political tension is on the rise in Oaxaca, where public school teachers have now been on strike for one month. Business leaders and allies of the PRI party are organizing a pro-government response to the mounting calls for the resignation of the state's governor. This, after as many as half a million people took to the streets of Oaxaca City Friday, demanding the governor leave office. Vladimir Flores brings us this update on the situation brewing in Southern Mexico.
Bolivia Set to Nationalize Five More Resource Sectors (2:13)
Bolivia's Minister of Development and Planning has declared the country will nationalize 5 more resource sectors. Bolivia already nationalized its energy, or hydrocarbons industry last month. Diletta Varlese reports.
Louisiana Shrimpers Demand Investigation into Price Fixing (3:53)
Louisiana's men and women who toil long days trolling nets to catch shrimp are being hit by low prices while struggling to rebuild their communities after last fall's storms. Shrimpers make up the backbone of rural southern Louisiana economies, and are fighting to survive in an industry dominated by cheap imports. 100 shrimpers recently made their way to Louisiana's capitol building, demanding an investigation into price fixing. FSRN's Christian Roselund has more.