July 31, 2006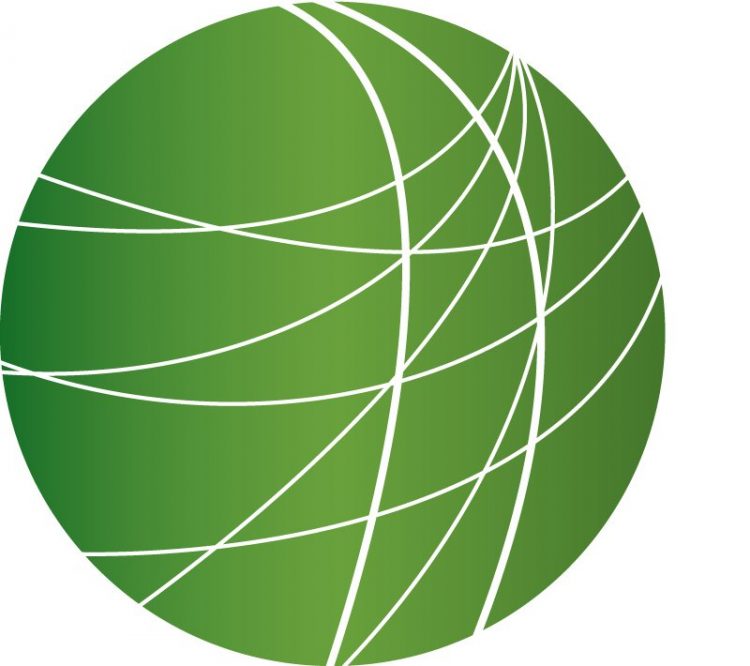 Headlines (5:06)
AFGHAN REGION TRANSFERRED TO NATO COMMAND
US-led coalition forces in southern Afghanistan handed over regional command duties to NATO today. The transfer of power comes amid renewed fighting from an increasingly powerful Taliban insurgency in the south. NATO forces are already responsible for security in the capital and in the north and west of the country. NATO is slated to take over command duties in eastern Afghanistan by the end of the year.
PALESTINIAN TERRITORIES NOT SUBJECT TO AIRSTRIKE CEASEFIRE
Although a 48-hour halt on airstrikes against Lebanon is in effect, the Israeli army continues its attacks in the West Bank and the Gaza Strip. Air strikes and shelling have killed at least seven residents of the Gaza Strip over the last three days and many others have sustained injuries. Manar Jibrin reports.
An Israeli Apache helicopter today fired two missiles into a governmental ministries compound in Sheikh Radwan in the central Gaza Strip, causing structural damage. Two people were injured in a separate missile attack on the two-storey home in Al Sheikh Radwan area today Three Palestinians died today of wounds they sustained a week earlier during the Israeli invasion of areas in the Gaza Strip. A sixteen year old boy was killed after sustaining shrapnel today by the Israeli artillery fired at homes of Biet Hanoun east of the Gaza Strip. Over one hundred Palestinians have been killed in Israeli attacks in the past four weeks. Saturday, in the West Bank city of Nablus an Israeli undercover unit backed by armored vehicles invaded the city and killed two resistance fighters of Al Quds Brigade, the armed wing of the Islamic Jihad movement. Palestinian President Mahmoud Abbas who started a regional tour met with Egyptian President Husni Mubarek on Friday during which they discussed the situation in both Palestine and Lebanon.
SEATTLE SHOOTING
Five women were seriously wounded, and one woman was killed when a man opened fire on a Jewish Federation community center in downtown Seattle on Friday afternoon. Mark Taylor-Canfield has more.
Naveed Afzal Haq, a 30 year old Pakistani man who grew up in Richland, Washington, appeared before Seattle District Judge Barbara Linde on Saturday and was charged with one count of murder and five counts of attempted murder, after police say he attacked a group of women at a Jewish Federation community with a semi-automatic handgun. The judge set Haq's bail at $50 million. Although law enforcement agencies are calling Haq's actions a hate crime, Seattle Police Chief Gil Kerlikowski says they have found nothing to indicate that Naveed Haq had any connections with organized terrorist groups. Haq told police that he was angry about the situation in the Middle East. He said he targeted the Jewish community center because of Israel's foreign policy. Recently, Haq had legally purchased two semi-automatic handguns. Police Chief Kerlikowski says he had been cited by a Seattle Police officer for a traffic violation just minutes before the shooting. The shooting has resulted in calls by for more tolerance and understanding among religious and ethnic communities in Seattle. Local Jewish peace activists say a community gathering to discuss hate crimes will be held later this week. Mayor Greg Nickles stated at a press conference on Friday that the city is taking steps to protect temples, synagogues and mosques in the city. This is Mark Taylor-Canfield for Free Speech Radio News in Seattle.
PINOCHET QUESTIONED
This morning a Santiago Magistrate interrogated Chile's former dictator Augusto Pinochet as a witness in the 1974 murder of the former head of the Chilean Army. Jorge Garretón reports from Santiago:
Judge Carlos Solis interviewed Pinochet as a witness, as the judge tried to determine the responsibility the former dictator had, or if the secret police acted alone, in the 1974 murder of his predecessor at helm of the Army, General Carlos Prats. Prats, who left the Army weeks before the September 11, 1973 military coup, pressured by opponents inside the Army, in an effort to prevent a military coup. Pinochet, who was Prats closest confidant, took over and led the bloody military coup. Prats was exiled to Argentina and was murdered with his wife when the car they were riding in exploded on a Buenos Aires street. Pinochet cannot be prosecuted in this case because the Supreme Court denied last year the lifting of his presidential immunity. The courts ruled in 2002 Pinochet was deemed mentally unfit to stand trial. Pinochet who faces a number of trials of human rights violations and money laundering, today showed the judge a picture taken in Brazil at the time of the murder, to try to prove his innocence. Judge Solis says he will close the investigation this week and rule on the charges of murder against the former head of the Secret Police and eight other secret police agents. The former head of the Secret Police – DINA – says Pinochet was the real head of the DINA. For FSRN this is Jorge Garretón in Santiago.
MINIMUM WAGE AND THE ESTATE TAX
The U.S. House of Representatives has voted 230-180 to increase the country's $5.15 an hour federal minimum wage by $2.10. However, the bill has received criticism for including a measure that would extend cuts to the Estate Tax for the wealthiest Americans. The Senate may vote on the bill as early as next week.
Features
Beirut Residents Demonstrate and Destroy United Nations Headquarters After Qana Massacre (4:27)
Israel called a 48-hour halt to its air offensive against Lebanon as hostilities stretched to the 20th day. U.S. Secretary of State Condoleezza Rice is in the region, hoping to help hammer out a cease-fire this week, although she has not set a deadline. Reports from the southern Lebanese border indicate that Israeli air attacks continue in an effort to support Israeli ground troops caught up in fierce fighting with Hezbollah guerrillas. And, ten years after Israeli forces massacred 100 civilians sheltered in a United Nations compound in the southern Lebanese city of Qana, Israel is once again being accused of war crimes there. Yesterday, Israeli war planes fired two rounds of missiles into an abandoned house destroying most of the building and killing more than 60 civilians sheltered there. At least 37 of those killed were children with many more women and elderly buried in the rubble. Thousands of angry demonstrators took to the streets in downtown Beirut hours after the discovery of the massacre – destroying the United Nations headquarters. Jackson Allers has more from Beirut.
Israeli Ambassador to United States Questioned About Attacks (1:47)
Human Rights Watch is calling on UN Secretary General Kofi Annan to formally investigate violations of international law in connection to the Qana massacre, citing that Israel has yet to present evidence that Hezbolla was at or near the building that was attacked. Ryme Katkhouda caught up with Israel's Ambassador to the United States, Daniel Ayalon in Washington D.C. questioned him about the massive bombing.
Demonstrators March on Brooklyn Bridge Protesting US Support for Israel (2:03)
Hundreds of demonstrators gathered in New York City to march over the Brooklyn Bridge protesting U.S. support for Israel. Joshua Smith reports.
Southern Californians March Against Ongoing Attacks (1:51)
On the West Coast, hundreds of Southern Californians also marched against the ongoing attacks in Southern Lebanon. David Perez was there and files this report.
Senate Set To Vote on Off-Shore Drilling Plan (3:27)
The House approved a bill last month that would suspend a 25-year-old oil and gas drilling moratorium in Pacific and Atlantic coastal waters. Now the Senate is taking up a very different version of that bill – one that conflicts with the House version. The Senate bill would allow drilling on only 8.3 million acres of Gulf waters, currently off limits to energy development. FSRN's Selina Musuta reports on the debate from Washington, DC.
Up to Two Million People Demonstrate Against Electoral Fraud in Mexico City (3:04)
Nearly a month after Mexico's hotly-contested presidential elections, the final outcome remains unresolved. The top two candidates have both declared victory, with center-left candidate Andres Manuel Lopez Obrador leading massive mobilizations to pressure election officials to conduct a ballot-by-ballot recount. Vladimir Flores reports from Mexico City.
Lebanese Community in Senegal Watches Conflict in Awe (3:01)
Malaysia may host an emergency summit of Islamic nations to discuss the war in Lebanon. The Organization of Islamic Conference talks, to be chaired by Malaysia, are likely to add weight to calls for an immediate ceasefire between Israel and the Hezbollah militia. Ndiaga Seck reports from Senegal, the West African country with one of the largest Lebanese communities.