June 20, 2006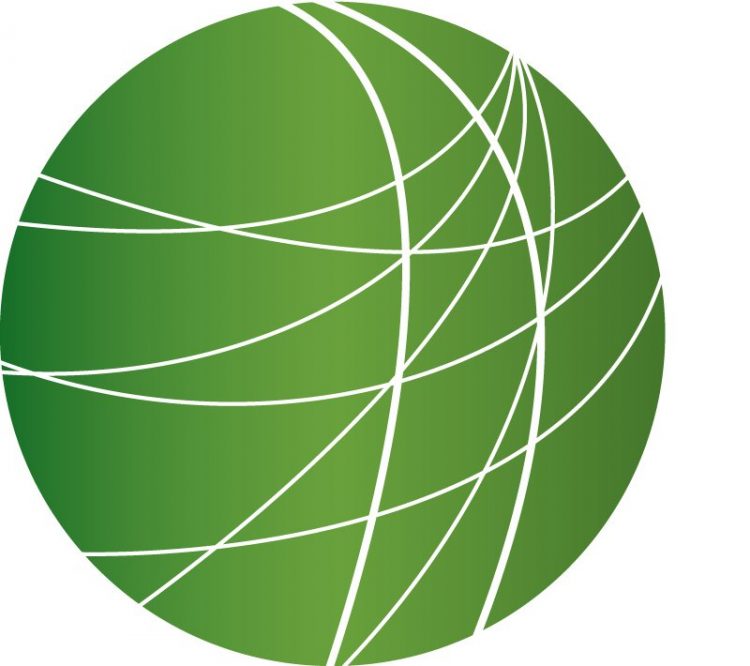 Headlines (5:17)
TWO MISSING U.S. SOLDIERS FOUND DEAD
The remains of two US soldiers have been found just south of Baghdad. Privates Kristian Menchaca of Texas and Thomas Lowell of Oregon went missing on Friday. U.S. military spokesman Major General William Caldwell said the recovery effort was delayed by the need to dismantle improvised explosive devises planted at the scene. Meanwhile, bombs killed at least nine people today in the Iraqi capital.
THREATS OF POSSIBLE ATTACK ON GAZA
Israel's Defense Minister has warned that a massive military operation could soon be carried out against the Gaza Strip. Manar Jibrin reports.
The statements of the Israeli Defense Minister, Amir Peretz, came after a meeting with high-ranking military officials on Monday. This morning, at least three homemade shells landed in the Israeli town of Sderot, east of the Gaza Strip. Al Quds Brigade, the armed wing of the Islamic Jihad, claimed responsibility for the attack. No injuries or damage were reported. Meanwhile, an Israeli helicopter fired a missile into the northern Gaza Strip early on Tuesday, damaging a building. No casualties were reported. The Israeli army has continued attacks on residential areas in the Gaza Strip during the last two weeks, saying that they are targeting resistance fighters. Inevitably, these attacks kill civilian bystanders, including children, as shells and missiles are dropped in heavily populated areas of Gaza. In a recent shelling by an Israeli gunship on a Gaza beach, seven members of one family, including three children, were killed and many people injured. Israel has so far denied responsibility for that attack. For FSRN from IMEMC.org in Palestine I am Manar Jibrin.
NATIONAL GUARD TO NEW ORLEANS
One hundred Louisiana National Guard Troops and sixty state police arrived in New Orleans this morning to assist local police in dealing with the city's violent crime. Christian Roselund has the story.
Yesterday, Louisiana Governor Kathleen Blanco requested three hundred guardsmen for the troubled city after this weekend's murder of five teenagers in New Orleans' central city neighborhood. Governor Blanco's office says the additional guardsmen will arrive in the next few days. Another man was fatally stabbed this morning blocks away from this weekend's murders. Though less than half the city has returned since last fall's storm, violent crime rates have met – or exceeded – pre-Katrina levels in New Orleans in recent months. New Orleans led the nation in per-capita murders for several years before last fall's storm and the state of Louisiana has the world's highest incarceration rate. Yesterday, New Orleans Mayor Ray Nagin's office said the city will reinstate a juvenile curfew which was in effect in the 1990's. For FSRN, this is Christian Roselund in New Orleans.
CHARLES TAYLOR
Former Liberian president Charles Taylor arrived in the Hague today to stand trial at the International Criminal Court. The United Nations Security Council authorized his transfer from Sierra Leone last Friday. Taylor faces charges of war crimes and crimes against humanity.
DIRTY WAR TRIAL IN ARGENTINA
The trial of an Argentine police chief accused of murder and torture during the country's military dictatorship marks the end of a 20 year old amnesty law. Marie Trigona reports from Buenos Aires.
Retired police officer Miguel Etchecolatz is accused of involvement in six murders, as well as torture and illegal arrests during the 1976-1983 dictatorship's "dirty war" against opponents. His trial opened this morning and is expected to last several weeks. Human rights activists and relatives of the disappeared booed Etchecolatz as he left the courtroom in La Plata, 37 miles from Argentina's capital Buenos Aires. Etchecolatz is the first military officer in 20 years to face new charges of forced disappearances. This, after Argentina's Supreme Court struck down legal immunity for former officers who served during the era of military dictatorship, as unconstitutional. For FSRN, I'm Marie Trigona in Buenos Aires.
NEPAL'S KING MAY FACE CHARGES FOR APRIL CRACKDOWN
Nepal's King Gyanendra could soon face a judicial commission, investigating the deadly crackdowns against April's pro-democracy demonstrations. PC Dubey reports.
Justice Krishna Jung Rayamajhi, chairman of the Judicial Investigation Commission, said today that even King Gyanendra would have to testify before the commission. Such a statement vindicates the May 18th parliamentary proclamation that ended all sorts of legal immunities enjoyed by the King. Ironically, Justice Rayamajhi had been handpicked by the King to sit on the Supreme Court. With his legal immunity lifted, King Gyanendra can now face charges for perpetrating atrocities against innocent protesters soliciting their fundamental rights and democracy. King Gyanendra led the Royal Nepalese government from February 1, 2005 to April 24, 2006, during a period of extreme violence against those opposed to his authoritarian rule. Rishu Vatsa, a constitutional attorney, says that while heads of state are sometimes shielded from prosecution for duties performed while in office, the king should in no case enjoy immunity for his criminal acts. (Rishu Vatsa audio) "King Gyanendra has betrayed his constitutional commitments. He usurped power and committed crimes against his very sovereign people. He must be tried and meted out appropriate penalty." From Kathmandu I am PC Dubey for Free Speech Radio News.
Features
US Senate Considers Exit Strategy in Iraq (3:00)
Japanese Prime Minister Junichiro Koizumi announced today that his country will withdraw its troops from Iraq – just one week after Italy began to pull its forces out of the region. The decision to send troops to Iraq has been unpopular in Japan, a country that has not had an active military presence in a war zone since World War II. The Japanese withdrawal may be complete as early as next month. Meanwhile, the US Senate is taking up its own measures to withdraw troops from the war-torn country. Democrats are offering two separate proposals, both of which are garnering little support from Republicans. Washington Editor Leigh Ann Caldwell reports.
Environmental Groups Fear Development of Sensitive Habitat for Utility Corridors (3:35)
A consortium of federal agencies has begun the process of identifying thousands of miles of utility corridors in 11 western states. The corridors, which crisscross the rural west, may be used for power, gas, and oil lines intended to serve the region's growing population. So far, the public only has access to a preliminary, low resolution map of where the corridors may cross federal land. The map is already raising concerns among an array of environmental groups who fear more development in sensitive habitat. Leigh Robartes has more.
Taliban Recruiting Disillusioned Youth in Pakistan (3:00)
The Taliban's influence in Waziristan, the tribal region between Afghanistan and Pakistan is growing, some say, because of a lack of basic facilities like education, health and jobs. The Taliban have set up their own courts, collect taxes, and hold sway over the political administration traditionally run by Pakistan. Young boys sometimes join their ranks because they see it as an alternative to the Pakistan Army, which is at times viewed as an extension of US imperialism. The Taliban also offers a social system in which the powerful landlords known as Maliks cannot exploit the poor. So far, the Taliban has been successful in bring back a certain type of stability in the region after the Pakistan Army launched a military operation to flush out terrorists in 2003. FSRN's Masror Hussain reports from Islamabad.
Writers and Publishers in Turkey Confront New Anti-Terror Legislation (2:40)
Turkey's government is preparing to pass a new legislation – an anti-terror bill that critics claim violates democracy and freedom of expression. Ezgi Saritas reports.
Worries over Violent Student Protests in Venezuela (3:23)
Students from the University of the Andes in Merida, Venezuela recently participated in a peaceful march, demanding university autonomy. Businesses closed down, covering their windows and leftist students stayed away from downtown and clustered in groups for their own safety. The march comes on the heels of events three weeks ago, when a student organization called the Movimiento 13 de Marzo held violent protests. Josue Wilson reports from Merida, Venezuela.
World Refugee Day (3:37)
People across the world are observing World Refugee Day today, which was established by the United Nations in 2000 to recognize the international contribution of refugees. The United States remains the largest resettlement country in the world: over 2.6 million people have found new homes here since 1975. One of the places refugees often find themselves is in Utica, upstate New York, home of the Mohawk Valley Resource Center for Refugees. Danuta Szafraniec reports from Utica.