July 03, 2006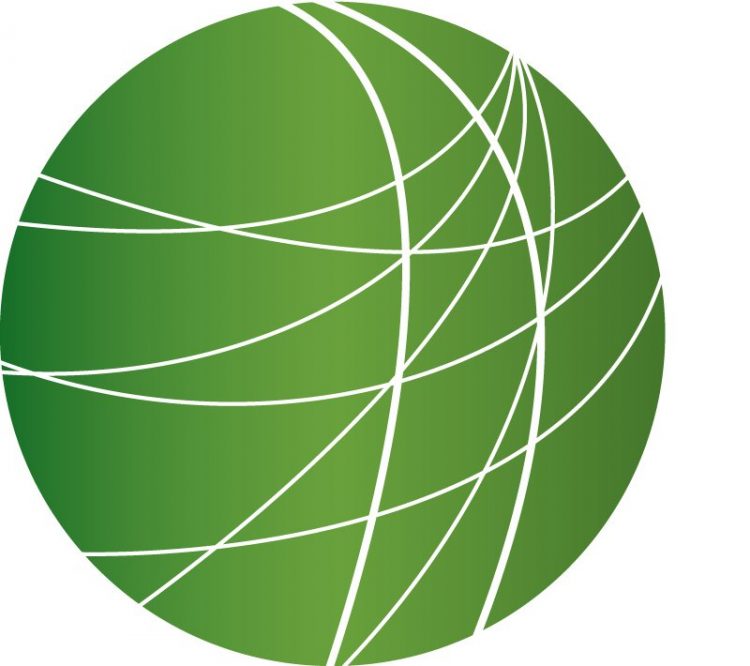 Headlines (5:19)
EX-SOLDIER CHARGED
A discharged US soldier has been arrested in North Carolina and charged with allegedly murdering a family of four Iraqi civilians and raping one of them in March in the town of Mahmudiya, south of Baghdad. The investigation is the latest of a series of inquiries into allegations of abuses by military personnel against civilians in Iraq. A statement by the US Justice Department says that twenty-one year old Steven Green allegedly raped and killed an Iraqi woman in her home and fatally shot 3 of her family members; a man, a woman, and a young girl. Military authorities reportedly learned of the incident after at least one soldier came forward with the story. The family's death had previously been blamed on sectarian violence.
UPDATE FROM GAZA
Israeli tanks entered northern Gaza today as air strikes continue to pound the strip. Manar Jibrin reports.
Five Palestinians have been killed in the Israeli air strikes in the Gaza Strip in the last two days. One strike targeted the Palestinian prime Minister's office in Gaza City, causing damage but no injuries. Today, the Israeli government rejected the ultimatum issued by three Palestinian factions who captured the Israeli soldier. They had given Israel until Tuesday to release one thousand imprisoned Palestinians and Arabs in the Israeli jails. The crisis has been steadily escalating for the past week, with little reaction from the international community. The Gaza Strip has been virtually sealed off, although the Israeli army decided to open Al Mentar (Karni) crossing Sunday – for two hours – to permit the passage of certain humanitarian aid supplies. Saleem Abu Safeya is the head of the Border Authority in Gaza: [clip] "The Israelis approved the opening of Karni commercial crossing terminal after International and regional pressure on the Israelis to allow humanitarian aid and some food supplies into the Gaza Strip. In fact, the crossing was opened for two hours only on Sunday. Today, the terminal is completely closed, so I can not say that the crossing is actually reopened, because Israel did that only to satisfy the International community. It is as if, by opening the crossing for two hours each month, Israel is doing the Palestinians a favor." At least four thousand Palestinian residents are currently stuck at the Egyptian side of the Rafah border crossing after Israel closed the Palestinian side. The situation remains tense. During a meeting yesterday, Israeli Prime Minister Ehud Olmert reportedly told his cabinet that the army has been instructed "to make sure no one sleeps at night in Gaza". For FSRN from IMEMC.org in Palestine I am Manar Jibrin.
HUSSEIN FAMILY MEMBERS ADDED TO MOST WANTED LIST
The government of Jordan has refused to hand over members of Saddam Hussein's family to Iraqi authorities. Oula Farawati reports from Amman.
Jordan said today that Saddam Hussein's eldest daughter Raghd and her children were guests of the royal family and did not engage in any political activities. Iraq put Raghd Hussein, along with her mother Sajida and top Baathists and al-Qaeda leaders, on its 41 "most wanted" list. She is accused financing Sunni insurgents, using millions of dollars stolen by her father during his time as Iraqi president. Jordanian Prime Minister, Marouf Bakheet said Raghd, who had been granted asylum by King Abdullah in 2003 after she fled with her sister to Jordan after the invasion of Iraq, was living in Jordan for "humanitarian reasons". The Prime Minister said Raghd Saddam and her children are guests of the Hashemite kingdom. Iraq's National Security Adviser Mowaffaq al-Rubaie who disclosed the list in a televised news conference declined to say if arrest warrants had been issued for Raghd and her mother, but said Interpol had received the list. Jordan confirmed it had not received any formal request but stressed that any request had to be based on "legal grounds" but that Amman reserved the right to take a decision that was "in its national interests". In Amman, Jordan this is Oula Farawati reporting for FSRN.
BOLIVIAN CONSTITUENT ASSEMBLY ELECTIONS
Bolivian voters went to the polls yesterday to elect members of a Constituent Assembly to re-write the country's constitution. A new constitution has been a key demand of Bolivia's social movements since the October 2003 ouster of then president Gonzalo Sanchez de Lozada. Preliminary results show that the party of President Evo Morales will likely have a majority in the Assembly.
INDIA WALKS OUT OF W.T.O. MEETING
The latest round of world trade organization talks collapsed over the weekend. Binu Alex has more.
India walked out of World Trade Organisation mini-ministerial meeting in Geneva as members refused to agree on key issues. The Indian representative said what has been offered may be free trade but not fair trade. The main purpose of the meeting was to sort out agriculture and industrial tariff issues. The United States refusal to agree to cut farm subsidies is cited as one main reason for the collapse. India's commerce and industry minister Kamal Nath said he wants a deal that would benefit all sides, not just the economies of industrialized nations. [Nath] "If developed countries are seeking market access, are seeking to enter the Indian market, which destabilizes the Indian farmer, then, it is not possible to have an agreement." The collapse of the Geneva talks could mean the member nations may miss the December 2006 deadline for an agreement set at the Hong Kong ministerial conference in December last year. Some analysts say the talks may even be pushed back five to six years. From Ahmedabad in India, I am Binu Alex for Free Speech Radio News.
Features
In Tight Mexican Election, Two Candidates Claim Victory (2:50)
The world's largest Spanish-speaking nation appears to be on the brink of an electoral crisis. Preliminary tallies from Mexico's federal elections institute show conservative National Action Party candidate Felipe Calderon leading the presidential election by a razor-thin margin. Manuel Lopez Obrador, the candidate of the left-leaning Party of the Democratic Revolution–or PRD–maintains his party's exit polls show he should win-both candidates claimed victory yesterday, minutes after elections officials announced there would be a district by district recount to determine the winner. Luz Ruiz and Tim Russo filed this report:
Rumblings of Electoral Fraud in Oaxaca (2:21)
Lopez Obrador's leftist Party of the Democratic Revolution swept election returns in the state of Oaxaca, where clashes between police and striking teachers who are occupying the capital city have galvanized the region's social movements. But closed polls and ballot shortages in Oaxaca may have cut into Obrador's overall vote. Vladimir Flores reports.
Obrador Supporters Planning Protest Actions (1:11)
The close results and allegations of fraud have raised fears that any final result will be seen as illegitimate by many Mexicans. Norm Stockwell reports from Mexico City, where plans are already underway for massive demonstrations should Manuel Lopez Obrador lose the final count.
Anti-War Protesters Plan July 4th Actions (2:38)
While the U.S. government may shut down on the Fourth of July, the protests don't don't: anti-war demonstrators are planning July fourth actions in front of the White House to demand an end to the occupation of Iraq. Selina Musuta reports that some demonstrators are wrapping up a weeks-long tour, and others are just beginning a hunger strike.
Women Protest Honor Killings in Turkey (3:27)
This Saturday women's organizations protested Turkey's so-called "honour killings." Ezgy Saritas has more.
Plant City Residents Cry Foul Over Health Report (3:51)
Residents of Plant City Florida are up in arms over a new report from Florida's Department of Health. For decades, residents had complained of health problems caused by the Coronet company's phosphate mine there. 1,200 of them have joined a class action lawsuit against the company, which closed the mine in 2004. But the Department of Health's first report on the area says there's nothing to worry about. From WMNF in Tampa, Andrew Stelzer has the story.
China Opens Railway to Tibet; Tibetan Nationalists Protest (3:48)
The first train on The World's highest railway arrived in the Tibetan capital city of Lhasa early Sunday morning. The Chinese government is hailing it as a momentous engineering achievement, but critics fear it will foster greater repression in the disputed territory of Tibet. Vinod K. Jose reports that Tibetan nationalists arrested at protests outside the Chinese embassy have begun a hunger strike in jail.