June 30, 2006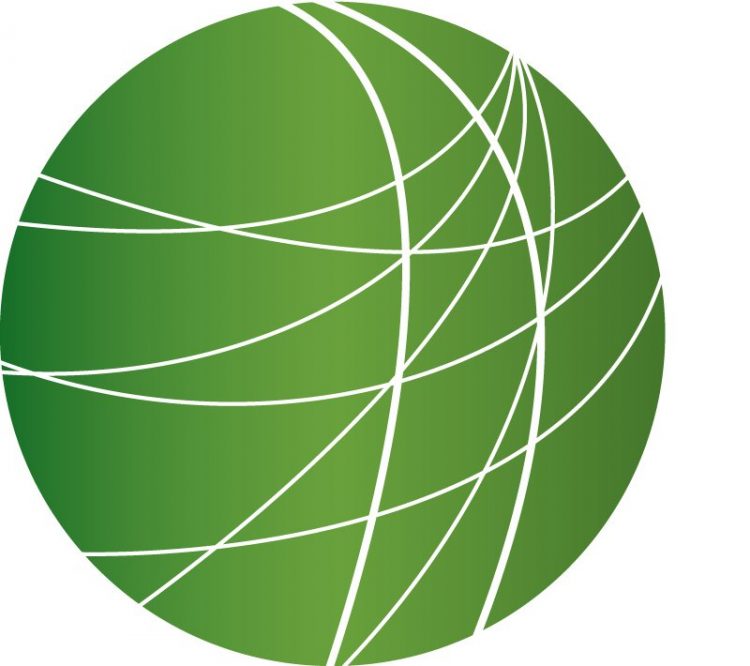 Headlines (5:25)
NEW ALLEGATIONS AGAINST U.S. TROOPS IN IRAQ
An AP reporter embedded with the 101st Airborne Division in Iraq is reporting that five US soldiers are currently under investigation for allegedly raping, murdering, and burning a young Iraqi woman and killing 3 of her family members in the town of Mahmoudiya, to the south of Baghdad. A U.S. military spokesman confirmed that the investigation is underway, but did not give further details. All of the soldiers under investigation are from the 502nd Infantry Regiment. The AP article reports that at least four soldiers have been confined to their base and that one soldier is in custody and has admitted to having a part in the alleged crime.
CONGRESSIONAL RESOLUTIONS
The House of Representatives passed a resolution yesterday condemning the publication of information on a secret government program to track financial transactions. The resolution's wording also included language to declare that the program is legal. Although the resolution did not specifically name the New York Times, the debate came one week after the Times published a front-page report on the financial monitoring program. The New York Times has also received criticism from Bush administration allies for breaking the story of the National Security Agency's massive warrant-less wiretapping program. Yesterday's votes were mostly along party lines, with Republicans accusing the media of putting the nation's security at risk and Democrats accusing their GOP counterparts of attempting to undermine press freedoms. A similar resolution was introduced in the Senate yesterday. In his resolution, Senator John Cornyn calls on the Senate to urge the Department of Justice to investigate and prosecute those who leak sensitive information to the press.
TURKEY'S NEW ANTI-TERROR LEGISLATION
The Turkish Parliament has approved a controversial anti-terror bill just before its summer recess. Ezgi Seritas reports from Ankara.
Despite concerns raised by human rights activists, journalists, and academics, Parliament passed the new anti-terror law. The law expands the definition of terrorism and gives police forces broader powers. It also defines more than 50 crimes as terrorist activity, including wearing a mask, carrying emblems of a so-called terrorist organization, or any speech that could be interpreted as terrorist propaganda. Sentences will increase when the propaganda of a terrorist organization is made through the press. Opponents of the law say it limits both freedom of expression and freedom of the press. Justice Minister Cemil Cicek said yesterday that the law does not aim to limit such freedoms and warned police forces to be very careful in their enforcement of the law. Many NGOs that had protested the bill before its passage, predict that the new law will bring increased prosecution of intellectuals and journalists. Many human rights activists say the law runs counter to recent reforms that had been implemented to improve Turkey's dismal record of human rights abuse. Ezgi Seritas, FSRN, Ankara.
CAFTA TO TAKE EFFECT TOMORROW
Small farmers, labor unions, and other social organizations are preparing for nationwide protests throughout Guatemala tomorrow. Jill Replogle reports from Guatemala City.
The actions come just one day before the Central American Free Trade Agreement (or CAFTA) takes effect. In a coordinated action yesterday, members of organized groups of small farmers occupied 5 large tracts of land in three provinces. The National Coordinating Body of Campesino Organizations says that 300 families are participating in the land occupations. The CAFTA treaty provoked huge demonstrations in Guatemala when that nation's Congress was debating its ratification. CAFTA opponents say the free trade agreement will only benefit the very rich and sink millions into extreme poverty. Jill Replogle, FSRN, Guatemala City.
COKE WOES IN INDIA
A two-day conference on water rights opening today in the north Indian state of Uttar Pradesh is the latest of a series of actions by local communities to build pressure on the government to cancel the license of a Coca-Cola bottling plant in the region. Binu Alex has more.
Residents of Mehdiganj village in Uttar Pradesh began their indefinite protest against a local Coca-Cola bottling plant in late March. One week ago, many of the protesters started a hunger strike. Locals say the bottling plant has drastically depleted and has polluted nearby fields and water bodies with toxic effluents. After a study of 16 bottling plants nationwide, India's Central Pollution Control Board found unacceptably high levels of lead, cadmium, and chromium in the effluent sludge produced by Coke's Mehdiganj plant. Local's blame the 10 foot drop in groundwater levels on the plant's overuse of water. Tensions over the allocation of local water resources become particularly heated during the summer months – which coincide with the plants peak production time. As wells run dry and monsoon rains fail to appear, the provincial government is having to send in water tankers to meet the basic water needs of the village. Residents seeking a permanent solution are asking for the government to cancel the plant's license. From Ahmedabad in India, I am Binu Alex for Free Speech Radio News.
Features
Congress Moves to React to Supreme Court Ruling (3:57)
On Capitol Hill, Congress is moving quickly in reaction to yesterday's Supreme Court decision which rejected the use of military tribunals to try Guantánamo Bay detainee Salim Ahmed Hamdan. Congress says they will now step in and examine the military tribunals. Yet critics add that there is an existing court system, already in place, to try the detainees. Washington Editor Leigh Ann Caldwell reports.
Israel Continues Attack on Gaza Strip (4:06)
The Israeli army has heightened its attack on the Gaza Strip, bombarding at least 30 targets, including the home of Palestine's Interior Minister. The military carried out several overnight attacks on Gaza, with further attacks on the West Bank killing two Palestinian resistance fighters, in an attempt to pressure Palestine's Hamas-led government to release an Israeli soldier captured Sunday. Manar Jibrin reports from Bethlehem.
House Passes Bill to Open Coastal Drilling (2:39)
Ahead of the Fourth of July weekend, Congress wanted to take a win back to their home districts amid high gas prices and high electricity costs. The House of Representatives passed energy legislation along mostly a party line vote. The bill's major component opens up coastal drilling, an initiative that has been highly contentious, particularly in California and Florida, for many years. Republican Representative Richard Pombo from California, lead sponsor of the bill.
Death Penalty Abolitionists Demonstrate Outside Supreme Court (2:37)
This Sunday marks the 30th anniversary of the landmark Supreme Court case that reinstated capital punishment. A group of activists, including family members of murder victims, along with former death row inmates, are holding a vigil in front of the Supreme Court today. Their message: abolish the death penalty. Yanmei Xie reports from Washington DC.
Haitian Solidarity Groups Call for Debt Relief (3:15)
According to Haitian solidarity groups, that country's fledgling democratically-elected government could be jeopardized by it's massive foreign debt. Now, as FSRN's Jacob Fenston reports, U.S. Representative Maxine Waters has added her voice to those calling for debt relief by introducing a house resolution urging international financial institutions to cancel the debt.
Preview to Mexican Elections: Part 2 (3:40)
Mexican voters, including those living abroad, are preparing to head to the polls for a presidential and legislative vote Sunday. Two of the five candidates running for a 6-year term, Andres Manuel Lopez Orbador and Felipe Calderon, are running neck-to-neck in the one-round vote. Lopez Obrador, or AMLO, as he's called, is holding a slim margin. In part two of our pre-election coverage, FSRN's Norman Stockwell reports from Mexico City, where some are concerned about what will happen after they cast their votes.