July 05, 2006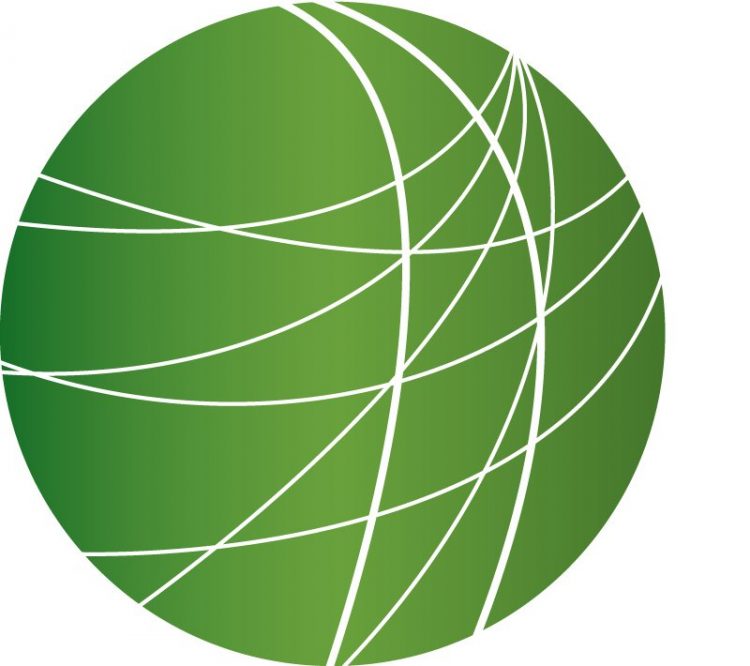 Headlines (4:48)
RE-COUNT BEGINS IN MEXICAN ELECTION
Mexico's Federal Electoral Institute today began a re-count of the votes cast in Sunday's elections as allegations of irregularities continue to surface. Tim Russo has more on the tightest Presidential race in Mexican history.
At 8:02 this morning the Federal Electoral Institute – or IFE – began an act-by-act count of the 130,000 plus polling stations in 300 districts throughout Mexico, in hopes of determining the winner of Mexico's July 2nd presidential elections. Murmurings of electoral manipulation and fraud have abounded in Mexico, amidst increased reports of irregularities as diverse as ballot boxes appearing in Xochiaca's municipal dump, to tallies from special booths exceeding the permitted number of ballots per booth. The PRD's center-left candidate, Manuel Lopez Obrador, demanded that the IFE order a ballot-by-ballot recount of each voting booth as so-called "inconsistent" votes narrowed the margin of the PAN's conservative Felipe Calderon to 0.6%. Yet, the president of the IFE announced that there were only 4 legal ways to order a vote-by-vote recount and that, for the time being, only the final tallies from each voting booth would be considered, reiterating that no ballot boxes would be opened at this time. Results from the recounts are expected for late this evening or Thursday. At that time, presidential candidates will have, by law, 72 hours to appeal the results in court after a winner is announced. For Free Speech Radio News, this is Tim Russo in San Cristobal de las Casas, Mexico.
KABUL BOMBINGS
At least 5 bombs have exploded in the past two days in the Afghan capital of Kabul. Fighting in Afghanistan has intensified in recent months, mostly in the south and the east. Today and yesterday's explosions in the capital city targeted government workers and security forces. The Taliban has reportedly claimed responsibility for the blasts.
AMNESTY OFFERED TO L.R.A. LEADER
The Ugandan President has declared that his government will grant total amnesty to Lord's Resistance Army leader Joseph Kony, if the rebel leader agrees to abandon terrorism and responds positively to the peace talks in Juba, Southern Sudan. This, despite an indictment from the International Criminal Court. President Yoweri Museveni has indicated that he no longer believes in the the United Nations' capacity to handle the case.The UN has failed to arrest the rebel leader despite knowing his location in DR Congo's Garamba National Park. A statement issued by the presidency yesterday says Museveni will not hand over Kony if he emerges – and that the president has communicated his position in writing to the President of Southern Sudan, Salva Kiir, whose government is mediating talks between the LRA and the Uganda government. Museveni says he would make his case to the African Union Peace and Security Council, if challenged. The LRA rebels are accused of mass abductions, rapes, maiming, and killings of villagers throughout Northern Uganda. (This report provided by Joshua Kyalimpa.)
EXXON-MOBIL ORDERED TO PAY DAMAGES
A Nigerian court has ordered Exxon Mobil to pay four million dollars as compensation to some Nigerian fishermen whose sources of livelihood were affected by an oil spill that resulted from the company's operations in the Niger Delta region. Sam Olukoya reports from Lagos.
The compensation was awarded to the fishermen for damages to their fishing gears and pollution to over six hundred rivers and five hundred ponds which they use for fishing. The fishermen instituted legal action against Exxon-Mobil following what they described as "a massive and tremendous spillage of crude oil" from one of the company's facilities. The fishermen said the environmental damage that resulted from the oil spill denied them their sources of livelihood. The oil spill, which occurred eight years ago, spread for about four hundred kilometers across Nigeria's coastline. Exxon-Mobil is facing several lawsuits from hundreds of communities affected by the spill. Nigeria has one of the highest cases of oil spills in the world due to poor safety standards by western oil companies operating in the country. For Free Speech Radio News, this is Sam Olukoya in Lagos, Nigeria.
NEW JERSEY BUDGET CRISIS
The partial shutdown of the New Jersey state government continued into its fifth day today. A disagreement of how best to balance the state's budget for has fueled the crisis. Governor Jon Corzine is pushing for a one percent increase on the state's sales tax, which has met resistance in the Democrat-led General Assembly. Tens of thousands of state employees are temporarily out of work – and the state's parks, lottery commission, and Atlantic City casinos are closed.
KEN LAY DIES
Ken Lay, the founder and former CEO of the Enron corporation died this morning at his Colorado vacation home from a heart attack. Lay, who presided over Enron along with Jeffrey Skilling during its 2001 financial collapse, was awaiting sentencing after a Houston jury found him guilty of multiple counts of conspiracy and fraud. Ken Lay was 64 years old.
Features
North Korea Tests Missile, UN Threatens Sanctions (4:22)
North Korea has test-fired a long-range missile believed to be capable of reaching Alaska . Although the test failed, it prompted The United Nations Security Council to begin drafting a response that will likely include economic sanctions against the country. The US has signaled they will support UN actions, but will not engage in direct bi-lateral talks with North Korea.
Israel Expands Gaza Offensive (3:34)
The Israeli military is expanding its offensive in Gaza. Overnight, an Israeli airstrike hit the Palestinian interior ministry building, wounding three. And today Israeli tanks rolled in to re-occupy two former Israeli settlements that witnesses say have been used to launch rocket attacks on Israel. And, this afternoon, the U.N.'s special rapporteur on human rights in Palestine called the Israeli actions "disproportionate," "morally indefensible," and a "violation of the most fundamental norms of humanitarian Law and Human Rights Law." From Palestine, Manar Jibrin has more.
Republicans Stage Dueling Immigration Hearings (2:23)
Republican lawmakers have begun a series of public hearings on immigration policy. The hearings come months after the House and Senate passed starkly different immigration bills—no compromise has been reached yet, and analysts call today's competing hearings an extension of that conflict. DC Correspondent Darby Hickey has more.
Relief Money Slow to Halt Suicides in Rural India (3:06)
In Southern India, crop failures and falling prices are driving an increasing number of farmers to take their own lives. Although the government has pledged $815 million in aid, it's done little so far too slow the suicide rate: estimates currently place it at over two per day. Binu Alex has more.
Nepal's Madheshis Stage Week-Long Rally for Civil Rights (4:20)
When Nepal's monarchy caved in to popular demands for democratization in April, it raised hopes that the country's more marginalized groups would finally secure a voice in politics. Women, the disabled, transgendered people, youth, untouchables, and indigenous groups are all asking for their needs to be addressed in Nepal's new constitution. Far and away the largest disenfranchised group is a Hindi-speaking people called Madeshis, who number roughly 11 million. On Sunday, they began a week-long protest of their conditions. PC Dubey reports from Nepal.
Argentina: Workers Rally to Keep Occupied Factory (2:32)
During Argentina's financial meltdown, many unemployed workers occupied their closed factories and forcibly reopened them–under employee control. Four years later, Argentina's economy is well on the road to recovery, and many worker-run factories are seeking permanent legal status. Yesterday, workers from the Zanon ceramics factory in the Patagonian province of Neuquen held a rally to demand the government expropriate their plant and give permanent legal status to FASINPAT, their worker cooperative. If there's no action, it will lose its temporary legal status in October.