July 07, 2006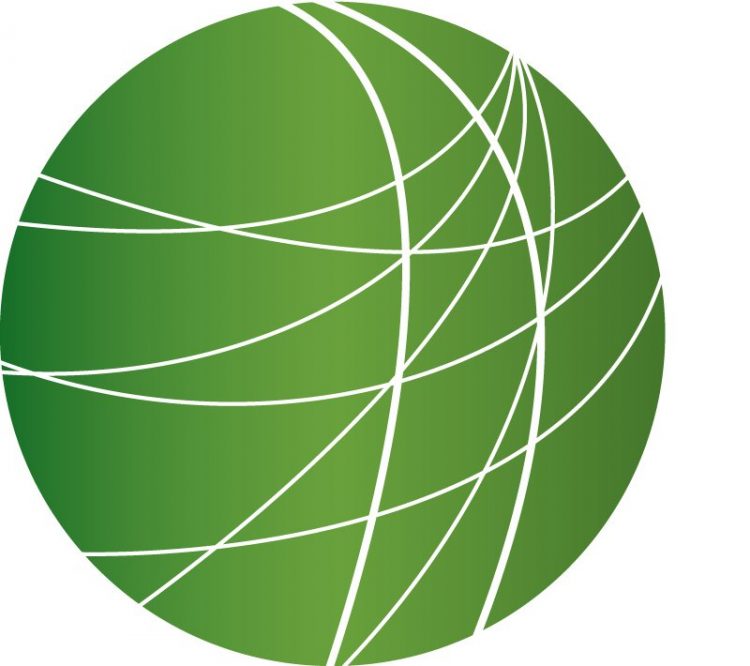 Headlines (6:02)
DETENTION ORDER FOR RIOS MONTT
A Spanish judge has issued an international order for the capture of former Guatemalan dictator, Efraín Rios Montt, along with seven others accused of acts of genocide during the country's civil war. Jill Replogle reports from Guatemala City.
Today's arrest orders came nearly a week after Spanish judge, Santiago Pedraz, cut short a trip to Guatemala. Pedraz was in the country to investigate accusations of genocide and other war crimes committed by Guatemalan officials during the 1970s and 1980s. The case was brought before the Spanish justice system by Guatemalan Nobel Prize Laureate, Rigoberta Menchú. Menchu's father was killed during a government siege on the Spanish Embassy in Guatemala City in 1980. During his trip to Guatemala, Pedraz was scheduled to hear testimonies from witnesses and the accused. However, lawyers for the defense blocked the hearings by presenting a series of legal obstacles. European media outlets report that Pedraz issued the arrest order to ensure that the accused could not continue to block the investigation. Jill Replogle, FSRN, Guatemala City.
DEADLY BLAST IN CHINA
In China, an explosion this morning at a home in the coal-rich province of Shanxi killed 47 people and wounded over two dozen. China's official news agency, Xinhua, reports that a fire in a home storing explosives triggered the blast. The house exploded as neighbors were trying to extinguish the blaze. Shanxi province accounts for a huge portion of China's coal production and accidents resulting from unsafe conditions at the mines or from the illegal storage of explosives are not uncommon. A gas explosion at a mine near the site of today's disaster killed 36 people on July 2nd of last year. Shanxi province has seen two other major accidents resulting from privately stored explosives in the past four months.
UPDATE FROM PALESTINIAN TERRITORIES
The Israeli military operation dubbed "Summer Rain" continues to pound Gaza – with parallel attacks on locations in the West Bank. Manar Jibrin has the latest.
Israeli soldiers, tanks, and armored vehicles continue to advance within the northern Gaza Strip. Air strikes there have killed at least three people today. A fourth resident died of wounds sustained during yesterday's assault on the town of Beit Lahia, in the northern Gaza Strip. Three Palestinians were killed in the siege on a Biet Lahia neighborhood when Israeli soldiers fired live rounds at dozens of houses. Two more people were killed when an Israeli war plane fired a missile on a residential area in a different neighborhood of the same town. The missile damage also wounded eighty residents, including twenty seven children. In the West Bank city of Nablus, troops shot and killed Tamer Qandeel, one of the fighters of the Al Aqsa Brigade, the armed wing of Fateh movement; at least four residents were injured in the attack. The soldiers broke into several homes, turning one into a military post from which to launch attacks on Palestinian resistance fighters in the area. Ramadan Al A'adasi , a leader of Al Aqsa Martyrs brigade. (Actuality) "The Israeli soldiers opened fire at the house where a group of resistance fighters from al-Aqsa brigade were in. Tamer Qandeel was injured but he was not killed. However, the soldiers broke into the house where he was captured him and killed him in cold blood. They also prevented medical crew from reaching him." Soldiers killed two people and injured several others during a failed assassination attempt last night in the West Bank refugee camp of Jenin. An Israeli undercover unit invaded the camp and broke into a home, firing live ammunition. Israeli forces have killed at least thirty people in the Palestinian territories in the last 24 hours. For FSRN from IMEMC.Org in Palestine I am Manar Jibrin.
TEXAS LAW SCHOOL TO RESEARCH WAYS TO LIMIT ACCESS TO PUBLIC INFORMATION
The law school of St. Mary's University in San Antonio will receive $1 million dollars from the federal government to study ways of restricting public data that would otherwise be available through Freedom of Information Act requests. St Mary's law professor and former Army Special Forces legal adviser, Jeffrey Addicott, told USA Today that the million dollar grant comes from this year's Defense Department budget and is administered by the Air Force Research Laboratory. The Freedom of Information Act turned 40 earlier this week.
NEW JERSEY BUDGET STANDOFF
The budget crisis that forced a partial government shutdown in New Jersey is almost over. The state's governor and legislators reached an agreement on Thursday to raise sales tax by one percent, provided that half of the revenue generated by the increase will go towards lowering property taxes. Bills must pass the New Jersey Assembly and Senate before the new measures take effect.
JULY 7TH COMMEMORATION
The UK is commemorating the one year anniversary of the London subway and bus bombings. Tom Allan reports.
A year has passed since the bombings that shook London, killing 52 people and wounding hundreds of others. A commemoration service took place in Regent's Park today and, nationwide, a 2 minute silence was observed. A service in honour of the dead also took place in Beeston in Leeds – the home of two of the young Muslim men responsible for the bombings. "It's partly a commemoration of what happened, but mostly a sign of the community's determination to continue growing together and looking forward," says the Reverend John Bishop, a spokesman for a local community group, Faith Together in Leeds 11. Bishop says that Beeston remains a very cohesive and integrated community: "There are people from different Muslim communities, people from other communities all around the world – a lot of people from Africa, but a lot of white people as well. People only come to Beeston if they are happy like that – if they don't want to live in a mixed community they go somewhere else." A video linking Al-Qaeda to the bombings was broadcast yesterday on Al-Jazeera. The video features bomber, Shehzad Tanweer, blaming British foreign policy in Muslim countries for the attacks he was to carry out. Although the timing of the video's release was likely meant to cause panic and distress, the overall atmosphere in Leeds and in London today has been one of unity and perseverance. For FSRN, I'm Tom Allan reporting.
Features
What Mexico's New President Could Mean in Washington (3:57)
Mexico's Federal Election Institute announced right-wing candidate Felipe Calderon as the winner of Mexico's Presidential elections. The final vote count put Calderon ahead by a mere 200,000 votes, about a half a percentage point ahead of opponent Andres Manuel Lopez Obrador. Lopez Obrador is disputing the results, calling on the electoral tribunal to review the vote tallies. Meanwhile, his supporters are organizing a mass rally in Mexico City's center tomorrow; criticizing what they say is electoral fraud. The United States has not yet commented on the elections, but Mexico's new president will have a direct impact on policies affecting the two neighboring countries. FSRN's Leigh Ann Caldwell reports from Washington.
World's Leaders Prepare for G8 Summit in St. Petersburg (2:57)
G8 country leaders and the European Union will meet next week in Saint Petersburg, as Russia assumes charge of the summit's presidency this year. Participants have agreed on both a "to-talk-about" list as well as a "must-not-mention" list. Yanmei Xie has the preview of the summit agenda in Washington DC.
HIV/AIDS Attacks Latinos in the U.S. (4:08)
Four key international health policy organizations have welcomed a focus on infectious diseases ahead of the G8 Summit. Although several promises made during last year's conference of leaders from the world's most powerful nations have gone unfulfilled, groups like the World Health Organization are hopeful the G8 will carry out a plan to combat infectious diseases like AIDS in the world's poorest countries. In the United States, people of color, young people in their teens and early twenties, and women are at an increasing risk of infection. FSRN's Maeve Conran reports from Colorado, where the Latino community is one group facing an uphill battle with HIV/AIDS.
Massachusetts Moves to Make Local Health Care Reforms (3:45)
From Clinton's never realized universal plan to Bush's Health Savings Accounts, federal efforts have yet to stabilize the cost of health care in the U.S. Some states are sick of waiting for a cure, as their budgets absorb the emergency room costs of the nearly 46 million uninsured people across the nation. As Joshua Smith reports, states like Massachusetts and others are making reforms a local practice.
Behind the World Cup: Football and Racism in Germany (4:16)
Millions of international football fans have descended on Germany the past month to support their teams in the lead up to the final game for the World Cup between Italy and France this Sunday. But before the tournament began, there were already a couple of serious racist attacks, including an Ethiopian man who was beaten into a coma outside of Berlin. This act prompted the Africa Council of Germany to issue a warning to non-white foreigners about so-called "no-go areas" where they might encounter attacks by right-wing extremists. Cinnamon Nippard has more from Berlin.