July 21, 2006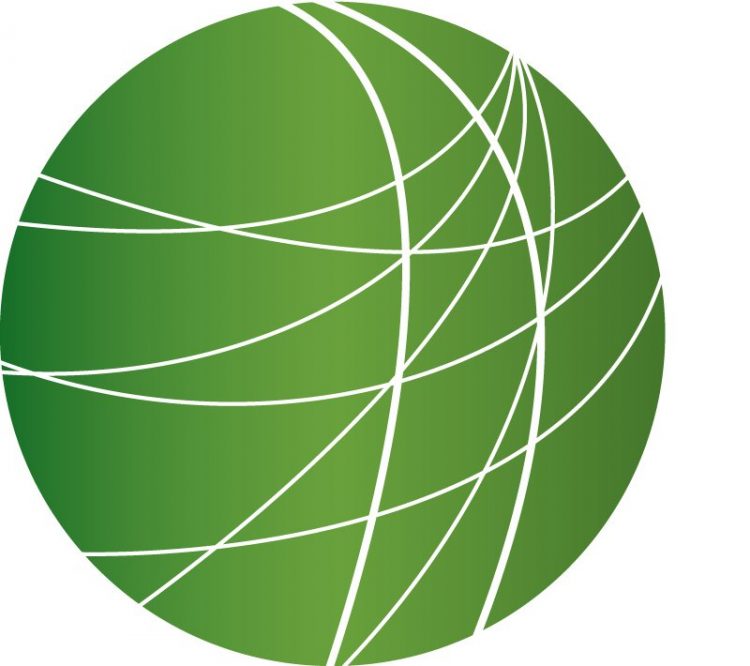 Headlines (5:29)
AT&T; LAWSUIT CAN PROCEED
In a serious setback for the Bush administration and the NSA's domestic spying scandal, a federal judge in San Francisco has rejected a US government request to dismiss a lawsuit against AT&T.; Brian Edwards-Tiekert has the story:
The lawsuit accuses AT&T; of giving the National Security Agency access to its customers' communications without a warrant. The Bush administration had attempted to get the lawsuit dismissed by claiming the "state secrets" privilege. Government lawyers argued that proceeding with the lawsuit would reveal information that compromised national security. But the government's case was undermined by the fact that it had already publicly discussed its domestic spying activities. Judge Vaughn Walker wrote that "dismissing this case at the outset would sacrifice liberty for no apparent enhancement of security." AT&T; also filed for dismissal on the grounds that, since the company was following government orders, it couldn't have broken the law. Kevin Bank is a staff attorney for the Electronic Frontier Foundation, which brought the lawsuit: [Bankston] "In fact the court said, that if our allegations of dragnet surveillance of AT&T; customers communications is true, no reasonable communications carrier could've thought that such a program was legal." Now, the Electronic Frontier Foundation is seeking an injunction that would order the government to stop surveillance activities until the lawsuit is resolved. From KPFA in Berkeley, I'm Brian Edwards-Tiekert for Free Speech Radio News.
CUTS IN MAD COW TESTING
The US Agriculture Department has announced that it will dramatically scale back expanded testing for Mad Cow disease. Matt Kaye has more from Washington DC.
Agriculture Secretary Mike Johanns says years of normal and expanded testing show the US likely has just a handful of infected animals – with just 3 confirmed so far…and that reducing expanded testing by almost 90% to 40,000 a year is still well above international guidelines. Johanns dismisses concerns by consumer interests that the move raises new safety concerns for the US beef supply: [Johanns] "Those who are attempting to cause consumers to believe that somehow they're protected by testing, really aren't being fair with consumers…the way to protect consumers, is to remove the specified risk materials to deal with the issue directly." Brain and spinal tissues in food and animal feed is thought to spread the brain-wasting disease. Former key US beef market, Japan has urged continued expanded US testing…though Tokyo officials say the latest move will likely have no impact on Japan's expected decision soon to re-open its market to American beef. In Washington, Matt Kaye for Free Speech Radio News.
NEW HAVEN RALLIES AGAINST BOMBING OF LEBANON
Consecutive rallies were held this week in New Haven, Connecticut, by peace groups opposed to Israel's massive bombing of Lebanon. Melinda Tuhus reports.
Amidst honks of support, about 60 people rallied on the New Haven Green Wednesday at evening rush hour to demand that Israel stop bombing Lebanon. Among the crowd was Rana Hassan, a Lebanese woman living in Connecticut who said her mother, five siblings, and other relatives were all trapped in a bomb shelter in southern Lebanon. [clip] "No electricity, no water, no food, no roads. They cannot escape." Hassan says she's been able to reach her mother by cell phone. [clip] "My mother always tells me maybe we should say our goodbyes." On Thursday afternoon, a small group again gathered on the New Haven Green to call for a ceasefire in the Middle East, by both Israel and Hezbollah, which is firing rockets into Israel from Lebanon. [clip] "We ought to negotiate our way out of this crisis, rather than cheer lead it on, or sit on our hands." Henry Lowendorf of the New Haven Peace Council says his group invited area Congresswoman Rosa DeLauro to send a statement supporting a ceasefire, but got no response. For FSRN, I'm Melinda Tuhus in New Haven.
MEXICAN RE-COUNT
Mexico's center-left presidential candidate, Andres Manuel Lopez Obrador today asked rival candidate Felipe Calderon to accept a vote-by-vote recount of the ballots from the July 2nd presidential elections. Official results based on precinct tallies showed that Calderon won by just over one half of a percentage point. Lopez Obrador recognizes that the Federal Electoral Tribunal ultimately makes the decision on the re-count, but said that elections would have greater legitimacy if both top candidates agreed to a ballot re-count. Over one million people marched in Mexico City on Sunday calling for a vote-by-vote re-count. Lopez Obrador supporters say they plan to carry out a massive campaign of civil resistance if Mexico's electoral authorities refuse to count the ballots.
EXTENDED CEASEFIRE IN NEPAL
A seven member European Parliament delegation concluded a six-day visit to Nepal today by urging both the government and Maoists rebels to sign a ceasefire agreement that could end the ten year old conflict for good. PC Dubey reports.
The EP delegates hailed the Maoists' commitment to democratic values, multi-partism, and the rule of law, but asked them to match their commitment with action by fully renouncing violence, stopping extortion, abductions and enrollment of child soldiers into their ranks and by starting a full disarmament. The delegates stressed that decommissioning of arms and demobilization of the combatants in the conflict must be a top priority, as it is key to conducting a fair and peaceful Constituent Assembly election. They have also called for pro-active action to bridle the growing criminal activities to attract investors to pitch in to tone up the sagging economic health of the country. Meanwhile, Maoists announced this week an extension of their 3-month old ceasefire, which was slated to expire on July 27th. PC Dubey, FSRN, Kathmandu.
Features
Attacks on Gaza Continue Unabated (3:38)
The Israeli military continued its assault on the Gaza Strip today. The attack, now in its third week, began after Hamas, which heads the Palestinian government, captured an Israeli soldier. At least 100 Palestinians and one Israeli soldier have already died and as Rami Almeghari reports, the Israeli military appears to be deploying a new type of weapon.
Lebanon Responds to Washington's Diplomatic Efforts (4:07)
More than 330 Lebanese civilians have been killed in the 10 days since Israel launched a massive military offensive to secure the release of two Israeli soldiers captured by Hezbollah on the southern Lebanese border. Thousands of Israeli troops are already on the ground in Southern Lebanon, and earlier today, the Israeli army called up 3,000 reserves to the Northern Israeli border. Despite calls for peace from the United Nations, the Bush Administration, Hezbollah, and the State of Israel have all refused a ceasefire. Jackson Allers reports from Beirut.
Lawmakers on Capitol Hill May be Shifting Position on Iraq War (3:43)
The Iraqi government announced yesterday at least 162,000 people have fled their homes over the past five months in an effort to escape a rising tide of sectarian violence. According to the United Nations more than 100 Iraqis are dying every day in the clashes. In Washington, Leigh Ann Caldwell reports, Democratic law-makers are pushing for a new debate on the US occupation.
Anti-Abortion "Operation America" Targets Mississippi's Last Abortion Clinic (3:56)
Mississippi's last abortion clinic, The Jackson Women's Health Organization, has been surrounded by the anti-abortion protesters all week. Pro-choice advocates have also flocked to Mississippi to launch a spirited counter protest. Pro-choice protesters say residents of Mississippi already have limited access to reproductive health care, birth control, and sex education. Sarah Olson reports from Jackson.
Judge Considers Whether to Jail Journalist for Refusing to Give FBI Videotape (1:22)
In San Francisco a federal judge is considering whether to jail independent journalist Josh Wolf for refusing to give the FBI a videotape. The government says that it needs the tape is needed as evidence for a grand jury indictment – but Wolf believes the government just wants to build new files on dissidents. FSRN's Ed Rippy reports.
Burundi Rebel Group Asked to Lay Down Arms (2:57)
The Ugandan government has proposed imposing sanctions on Burundi's last remaining rebel group, the National Liberation Forces to force them to lay down their arms. As FSRN's Emmanuel Okella reports, the rebel group has ignored calls to join the peace process that has ended the war between the main Hutu rebels and the national army led by the Tutsi minority.