October 17, 2006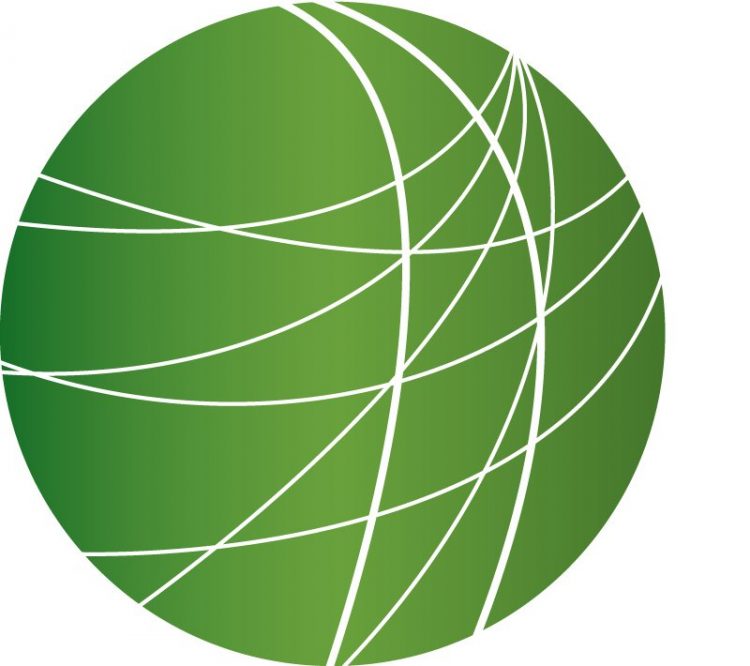 Headlines (5:27)
SECURITY COUNCIL SEAT FOR LATIN AMERICAN BLOC
Venezuela and Guatemala continue to compete for a temporary seat on the UN Security Council. Guatemala holds the lead after two days and 14 rounds of secret voting, but falls short of the 124 votes needed to win. The United States opposes a Security Council seat for Venezuela, saying the country's agenda is disruptive. Unless an agreement breaks the stalemate, the seat may have to go to a compromise country from the Latin American bloc.
GUATEMALA ACCEPTS RESPONSIBILITY FOR TORTURE AND MURDER OF REBEL LEADER
In other news, the Guatemalan government has officially accepted responsibility for the torture and killing of Guatemalan guerrilla leader, Efraín Bámaca Velásquez, who was captured in combat in 1992. Jill Replogle reports from Guatemala.
U.S. lawyer, Jennifer Harbury claimed a small victory yesterday in her tireless pursuit of justice for the brutal torture and death of her husband, Efraín Bámaca Velásquez. Bámaca was one of over 250,000 people killed or disappeared during Guatemala's 36-year long civil war, which ended in 1996. In a small ceremony in the National Palace, a government representative publicly admitted that the army held and tortured Bámaca for two years and then killed him. In front of the same National Palace, in 1994, Harbury staged a 32-day hunger strike to pressure for information about her husband's whereabouts. For the past 10 years, she has been pushing a case in the U.S. court system against the CIA for their involvement in Bámaca's death. However, Harbury said this case will probably have to be taken abroad: (Tape_Harbury) "As soon as I've finished all of the steps up the ladder, then I will go to Spain or Germany or wherever I have to go to file a case of universal jurisdiction…not just for this case, but for the 20 other cases across Latin America that I've documented. And there are many more, where the person was very badly tortured with the same techniques that we're now using in Iraq; waterboarding, electrical shocks, stress and duress positions, and a CIA official came into their cell and asked questions or gave advice like 'put the wire over there, it'll hurt more', those kinds of things. So it has to stop. They are the same techniques." Jill Replogle, FSRN, Guatemala.
MEXICO'S NATIONAL HUMAN RIGHTS COMMISSION ON ATENCO
Mexico's National Human Rights Commission has issued recommendations for the federal government in the case of the abuse of prisoners arrested during raids on the towns of Atenco and Texcoco in May of this year. The commission found that most of those taken into custody on May3rd and 4th were detained illegally. The report also found that police subjected more than 200 detainees to cruel and degrading treatment, sexually abused 26 women and that immigration authorities deported five foreigners in an irregular manner. The Human Rights Commission named the Federal Preventative Police, the National Migration Institute, and the state police of the State of Mexico as responsible for the abuses. Presidential spokesperson Ruben Aguilar today said the presidency will carry out the commission's recommendations. President Fox leaves office in six weeks.
MILITARY OPERATION IN WEST BANK KILLS THREE
The Israeli army invaded several West Bank cities today, killing three Palestinians and abducting fourteen. Manar Jibrin reports.
In an ongoing military operation, the Israeli Army, backed by at least twenty armored vehicles, invaded the West Bank city of Qabatyah from its main entrances today at dawn. Soldiers broke into several homes, turning them into military posts, and exchanging fire with the resistance fighters. Three local residents were killed, including two members of the Al Quds brigade, the armed wing of Islamic Jihad. Several others were injured in the clashes. Soldiers also abducted five residents of the city. The Israeli Army also invaded the West Bank city of Hebron today. Soldiers surrounded and broke into the office of the Hamas bloc in the city, abducted its director, and destroyed its contents. In a separate incidents, the Israeli Army invaded several West Bank cities and abducted eight residents, including a woman in the West Bank refugee camp of Al Amaari refugee camp near Ramallah.
ELECTION PROTESTS IN ECUADOR
Hundreds of people protested in front of Ecuador's Supreme Electoral Tribunal yesterday, calling for transparency in the counting of ballots from Sunday's presidential election. Diletta Varlese reports from Quito.
The system used to count Ecuador's ballots collapsed on Sunday night, arriving only at 70% of the official result. Brazilian company, E-vote was responsible for digitally counting the results. At the moment of the system's collapse, right-wing candidate, Alvaro Noboa, led with 27% of the vote. Leftist candidate, Rafael Correa, followed with 23% of the tabulated ballots. Correa and hundreds of his supporters called fraud yesterday, citing numerous reports of irregularities at the polls. The Supreme Electoral Tribunal annulled the initial results and decided to begin a hand count of the ballots. With 50% of the ballots now counted, the outcome has reversed in Correa's favor. Regardless, the two candidates will face off in a second round on the 26th of November. For FSRN, Diletta Varlese in Quito, Ecuador.
Features
Critics Decry Bush Signing Military Commissions Act (3:27)
The Military Commissions Act to try detainees is now law. President Bush signed the bill this morning in what he called an important step in the war on terror. A barrage of skeptics voiced their opposition to the measure, including more than 200 people who held a vigil outside the White House. FSRN's Leigh Ann Caldwell reports.
Attacks on Media Increasing in Iraq (3:03)
Iraq's parliament passed a new law that will divide the country into three federal states. The slim decision, passed 137-to-138, vote, will take effect in 18 months. Meanwhile, attacks against the media in Iraq are increasing. Armed men killed a reporter who worked for Al-Iraqia Television in Baghdad today. Last week nine reporters were killed at Alshbia Television while they slept in their beds at the station. Iraq's parliament has now asked Prime Minister Nouri Al Maliki to ban the popular Iraqi media firm from working in the country. FSRN's Salam Talib has the story.
Civil Rights Attorney Sentenced to Two-And-A-Half Years (4:00)
Civil rights attorney Lynne Stewart, her paralegal and interpreter were sentenced yesterday in New York Federal Court. Rebecca Myles reports from New York.
Mexico's Senate to Decide for Impeachment of Oaxaca's Governor (2:45)
Mexico's Senate will soon decide whether to initiate impeachment proceedings against the governor of Oaxaca. Teachers and members of the state's popular movement who walked to Mexico City from Oaxaca have begun a hunger strike to urge the Senate to annul the mandate of the state's government and call for elections at the earliest date possible. With the governor refusing to step down, the decision of the Senate represents the last legal recourse for forcing Ruiz to leave office. Vladimir Flores reports from Oaxaca City.
Georgian Ex-Pats Targeted in Moscow (3:17)
As relations between Russia and the small Caucus Mountains nation of Georgia worsen, some say that authorities in Moscow are ensuring that the city's Georgian ex-pat community is feeling the wrath. Ben Seeder went to some of Moscow's food markets where many Georgians work, to see how they're fairing under the pressure.
South Koreans Respond to North Korea's Nuclear Test (3:37)
Secretary of State Condoleezza Rice is in Japan today, on the first leg of her diplomatic tour of some Asian countries and Russia. Rice's trip comes amid hopes of isolating North Korea after the UN Security Council's unanimous decision to impose sanctions on the country for its recent nuclear test. The White House admits that another nuclear test by North Korea would not be surprising. Jason Strother reports from Seoul, South Korea.