October 18, 2006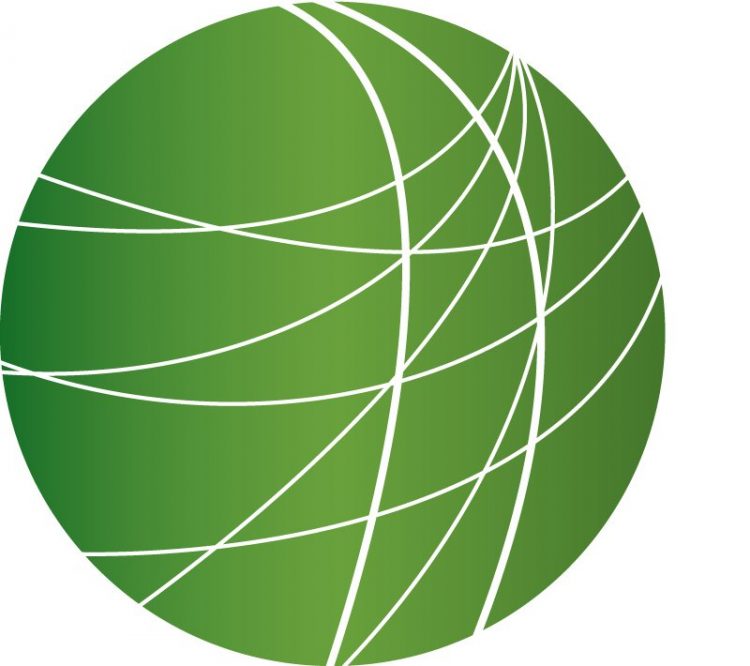 Headlines (5:40)
STUDENT PROTESTS IN CHILE
High School students in Chile have once again mobilized for major reforms to an underfunded public education system. Demonstrations began last weekend as students express their discontent to the slow pace of promised reforms. From Santiago FSRN's Jorge Garretón reports.
Riot police dispersed high schools students today as they tried to reach the offices of the Ministry of Education in downtown Santiago. Students are upset at what they say is the lack of action and commitment by the government to meet their immediate demands. Over the weekend, the students took over a number of Santiago high schools but were later removed by riot police. And a Santiago district Mayor expelled 30 students from their schools and has barred them from attending any other school in the district. These measures have angered students who call the government-mandated education reform commission a waste of time with little or no will to make fundamental recommendations to change the crumbling public education system. Students who sit on the education reform commission may walk out in protest. As for their immediate demands students say the privatized public transit system does not accept their students passes on weekends as promised by the government and promised improvements in infrastructure and meal programs have not taken place. Students are demanding structural reforms to the public system that is forced to unfairly compete with the government subsidized for-profit educational system. For FSRN this is Jorge Garretón in Santiago.
GALLAUDET PROTESTS CONTINUE
Ten students are on a hunger strike at the World's only Liberal Arts University for the deaf over the selection of the school's new president. Nan McCurdy has more from Washington DC.
Students say they will not end their hunger strike until Jane K. Fernandez resigns as incoming president of Gallaudet University. They began the hunger strike Saturday after police arrested 133 students Friday night for blocking the university gates for over three days. Some of the students haven't eaten in over a hundred hours. Protests began last spring after Jane K. Fernandez' selection what students say was a flawed process. Travis Cleavenger, director of community relations for the student body government, speaking through an interpreter (sound) "The best way for Gallaudet to move forward is for her to resign and to undertake a new search. The second demand is no reprisals for anyone who has been involved in this." Monday afternoon faculty voted 138 to 24 for a proposal calling for Fernandez to resign or be removed from her position as incoming president. Gallaudet officials yesterday postponed this weekend's homecoming festivities. At a news conference faculty, staff , alumni, parents and students urged Gallaudet Alumni to come to campus on Saturday to show support for the protest. From Washington DC, for Free Speech Radio News, I'm Nan McCurdy.
SENATE CANDIDATE ARRESTED
Washington State Green Party candidate for Senate Aaron Dixon was arrested yesterday when he refused to leave the King TV studios during a scheduled taping of a debate among Senate candidates. Mark Taylor-Canfield has more from Seattle.
Included in the debate were Senator Maria Cantwell, a Democrat; Republican Mike McGavick; and Libertarian Party candidate Bruce Guthrie. KING TV President and General Manager Ray Heacox said Aaron Dixon, a former co-founder and Captain of the Seattle chapter of the Black Panthers, was prohibited from participating in the debate because he did not meet the TV station's qualifications for public support and fundraising. Dixon was told he was not allowed to enter the building but did so anyway as an act of civil disobedience. A crowd of supporters outside the studios protested the actions of debate organizers and the arrest of Dixon for trespassing by the Seattle Police Department. This is Mark Taylor-Canfield for Free Speech Radio News in Seattle.
FORMER JUDGE ON UK SOVEREIGNTY
'In Britain, a former law lord – who served at the highest levels of the British judiciary – has launched a strong public attack on Tony Blair's government which he accused of becoming the 'lapdog' of the Bush administration. From London, Naomi Fowler reports:'
Lord Steyn has a long history of speaking out against the government when he considers it's in the wrong. This is one of his strongest attacks yet since his retirement as a law lord last year. At the heart of what he sees as bad policy decisions made in the post-9/11 era, he said was Britain's unequal relationship with the US: He described the Iraq invasion as illegal and a greater foreign policy disaster than Suez. He also said 'our country will pay a terrible price for the abdication by a great sovereign nation of an independent role in foreign affairs.' In his speech he poured scorn on Britain's Attorney General claim that Britain had cause to be proud of its record in international law. He said the British government must have known about the US's policy of kidnap (or rendition) and torture in secret prisons around the world. From London this is Naomi Fowler for Free Speech Radio News.
ICELAND TO BEGIN COMMERCIAL WHALE HUNTING
Iceland has announced that it will resume the practice of commercial whale hunting. The lifting of the 20 year-old moratorium will permit the hunting of the fin whale, even though it is an endangered species. Norway is the only other country that officially allows commercial whaling. Japan has long defied the worldwide commercial whaling ban under the banner of scientific research.
Features
Norway Pushes for More Peace Talks between Tamil Tigers and Sri Lankan Government (3:15)
Norway, which has been brokering a peace deal between Sri Lanka and the Tamil Tiger Revels, has launched a bid to salvage planned talks after the rebels' worst-ever suicide bombing killed more than 100 people and prompted government retaliatory strikes. Norwegian Special envoy Jon Hanssen Bauer arrived in the island one day after the attack to hold talks between the government and the rebels to boost the peace initiative. Meanwhile, the Sri Lankan government said that a second suicide attack on a naval base and its adjoining Galle harbor in the south has been averted today. A sailor was killed and 30 others were injured. Ponniah Manikavasagam reports from Sri Lanka.
Women in Argentina Demand Legalization of Abortion (4:00)
Women from Argentina gathered in Jujuy, a northwestern province bordering Bolivia for the 21st National Womens Congress in the midst of protests from the Catholic Church this weekend. The congress concluded with a massive march in Jujuy's capital, with thousands of women protesting for the legalization of abortion and end to violence against women. FSRN's Marie Trigona has more from Jujuy.
Right of Entry Disputes Continue in Palestine (3:15)
For the past several months, Palestinian-Americans have been begging their government to do something about the recently-implemented Israeli policy barring them access to the Israeli-occupied Palestinian territories. Today, Secretary of State Condoleeza Rice made the first public statement on the subject, saying she will ask for an explanation from the Israeli government. To those affected, Rices response seems entirely inadequate. Jenka Soderberg reports from Palestine.
Underground Capitol Hill Tunnel Workers Speak Out on Working Conditions (2:00)
Men who work in the system of tunnels underneath Capitol Hill gathered on Pennsylvania Avenue today to bring attention to long standing complaints about their working conditions. In addition to hazards like asbestos, the workers say they have faced retaliation for speaking out. Darby Hickey reports from Washington DC.
New Report Targets Progressive Education (4:10)
A new report released today says happiness and self confidence does not equate to the achievement standards of U.S. students. The report compares the achievement level with those of other countries around the world. Leigh Ann Caldwell reports.
Mumia Abu Jamal Commentary: The Vampire's Freedom of Radicals and Extremists