September 20, 2006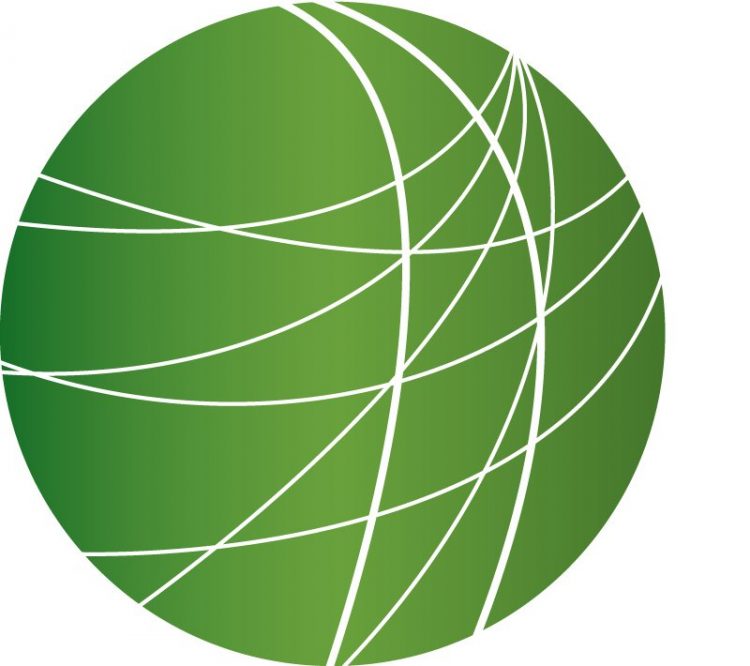 Headlines (5:00)
BUDAPEST RIOTS CONTINUE
Violent demonstrations calling for the Hungarian Prime Minister's resignation have continued for the 2nd day in a row in Budapest. Over 200 people have been injured in the street clashes and more than 130 have been arrested. Police used water cannons to disperse protesters assembled today. A leaked tape in which the Prime Minister admits to lying repeatedly about the economy in order to win last April's election has fueled the calls for his resignation. His economic reforms since then have also made him unpopular. Prime Minster Ferenc Gyurcsany still refuses to step down.
TRANSPORTATION STRIKE IN BANGLADESH
Public transportation in Bangladesh was largely suspended today as protesters demanding electoral reforms blockaded rail and vehicle traffic. Opposition activists are calling for the removal of the country's top electoral officials, saying they favor the current government. Tens of thousands of protesters flooded the capital city of Dhaka on Monday. Elections in Bangladesh are scheduled for January of next year.
ROYAL SOCIETY REPRIMANDS EXXONMOBIL
Britain's independent scientific academy, the Royal Society, has publicly asked ExxonMobil to stop funding groups that deny scientific evidence on climate change. Naomi Fowler reports from London:
The Royal Society has never before spoken out in this way. It says ExxonMobil last year gave nearly three million dollars to 39 groups that misrepresent and undermine the science of climate change. These groups have claimed it's 'very difficult to blame climate change on human activity' and that global temperature rises are not related to rising carbon dioxide levels in the atmosphere. But the Royal Society says evidence to the contrary is overwhelming. In a letter to ExxonMobil, the Society has demanded that the oil company stop funding these groups and stop making 'inaccurate and misleading' public statements on global warming. They're also asking for a list of all other organizations or groups funded by ExxonMobil. ExxonMobil is standing by its reports and its environmental views. This is Naomi Fowler in London for Free Speech Radio News.
CALIFORNIA SUES CAR MAKERS
The state of California has filed a lawsuit against 6 car manufacturers over damages caused by greenhouse gas emissions created by their products. Named in the suit filed today in the US District Court in San Francisco are: Ford, General Motors, Nissan, Honda, Chrysler, and Toyota.
FORMER STUDENT TO SUE THE DHS
A federal judge in Idaho has allowed a wrongful arrest lawsuit against the Department of Homeland Security and Attorney General Alberto Gonzalez to move forward. Leigh Robartes has more.
Former University of Idaho student Abdullah al-Kidd was held in jail for two weeks and prohibited from going to Saudi Arabia on a four-year scholarship to study Islam after he was detained at Dulles International Airport in Washington, D.C. in 2003. At the time, authorities said al-Kidd was a material witness in the trial of fellow Idaho student Sami al-Hussayen; a Saudi who was accused of fostering terrorism due to his work on Islamic charity web sites. A Boise jury acquitted al-Hussayen, who was subsequently deported. The prosecution did not call on al-Kidd to testify. Federal Judge Edward Lodge Tuesday denied a government motion to drop the lawsuit on the grounds agents conducted the arrest and detention properly. Al-Kidd's attorneys say his detention cost him the scholarship and job opportunities. They accuse the FBI of telling a detention hearing judge he had a one-way ticket to Saudi Arabia, when he actually had a round trip ticket. They also say the FBI failed to tell the judge he had a wife and family in the US, he's a US citizen, and that he had cooperated with FBI interviews in the case. Leigh Robartes, Free Speech Radio News, Moscow, Idaho.
LIFE SENTENCE FOR DIRTY WARRIOR IN ARGENTINA
A federal court in Argentina has sentenced a former police chief to life in prison for crimes against humanity and for the murder and torture of political dissidents during the 1976-1983 dictatorship. Marie Trigona reports from Buenos Aires.
Retired police chief Miguel Etchecolatz, now 77, ran clandestine detention centers in the Buenos Aires province during the military dictatorship. He is the first military officer to be sentenced for crimes against humanity and sentenced to life. In the court room last night Etchecolatz kissed a crucifix after the sentence was read. Several spectators threw red paint on him as escorted from the courtroom. Human rights activists and relatives of the disappeared celebrated the verdict while embracing each other inside and outside the court room in La Plata, 40 kilometers from Buenos Aires. This is the second sentence of a former military officer charged with human rights abuses after Argentina's Supreme Court struck down as unconstitutional legal immunity for officers who served during the era of military dictatorship. For Free Speech Radio News I'm Marie Trigona in Buenos Aires.
Features
Coup Takes Hold in Thailand (2:00)
Trouble continues in Thailand, one day after the country's military seized power from Prime Minister Thaksin Shinawatra. Although massive protest menaced his authority this year, Thaksin was the clear winner in April's general election. Nevertheless, Army Chief General Sondhi Boonyaratkalin led yesterday's coup d'etat, and is holding power. In a televised address, Sondhi said the army would return power to the people as quickly as possible. Host Aura Bogado reports.
Republicans Threaten Bush's Security Agenda (4:00)
Republican attempts to block the President's authority over domestic surveillance in the House of Representatives are failing. But those attempts are slowing down progress on Bush's tough-on-security agenda. FSRN's Leigh Ann Caldwell reports.
House Eyes Proof of Citizenship for Polling Booths (2:40)
Less than 2 months before midterm elections, the House of Representatives was poised at deadline today to pass legislation that would require voters to show proof of citizenship at voting booths in the future. The Republican proposal comes just a day after a judge in Georgia threw out a similar law passed by the state legislature because it would disenfranchise qualified voters. Darby Hickey reports on the federal bill from the Capitol.
Congress Hashes Out Energy Security (4:36)
While consensus is a rare product in Congress, no one on Capitol Hill contests the need to move toward energy independence. As FSRN's Yanmei Xie finds out, the differences are in how to achieve it.
World Bank Critics Site Increased Poverty on African Continent (3:00)
The annual meeting of the World Bank and the International Monetary Fund, (IMF) is underway in Singapore. In his speech at the opening session, World Bank's President Paul Wolfowitz said that in the past year, the Bank had provided $9.5 billion in support for the poor – adding that more than half the sum was dedicated to Africa. But World Bank critics in African countries like Nigeria disagree and point out that the Bank's activities have increased poverty on the continent. Sam Olukoya reports from Lagos.
Disability Rights Advocates File Class Actions Lawsuit (3:00)
The group Disability Rights Advocates has filed a class-action lawsuit against the California Department of Transportation, charging it with violating federal and state civil rights laws requiring accessible sidewalks and streets for people with disabilities. It's the first suit of its kind in the United States. The Berkeley-based nonprofit law firm has filed suit on behalf of all Californians with disabilities, but the main plaintiffs are the group Californians for Disability Rights, along with several individuals. Daveed Mandell reports from Berkeley.