November 03, 2006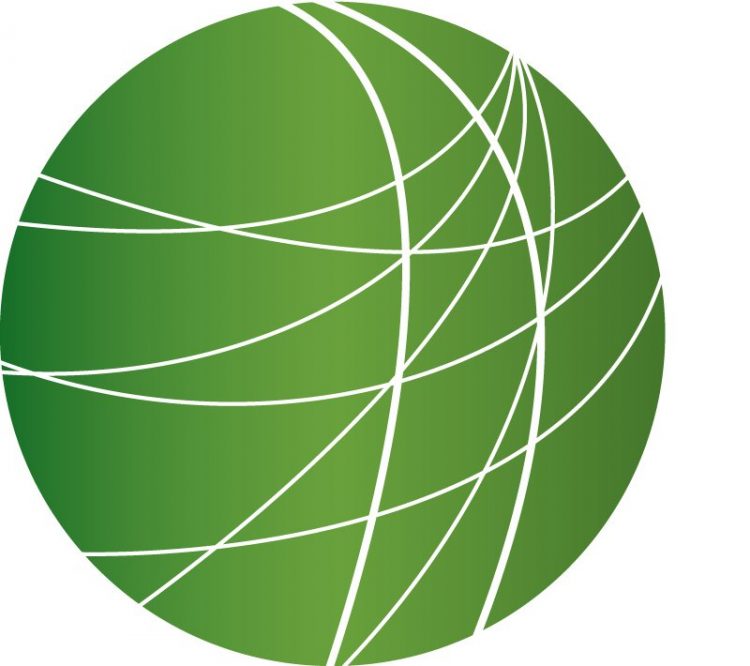 Headlines (5:00)
US GOVERNMENT COLLECTS INFORMATION ON TRAVELERS
The U.S. Federal Government is expanding its program through which it collects information on travelers to include ALL people coming in and out of the country, and store their profiles for up to 40 years. Yanmei Xie has more in Washington DC.
The Department of Homeland Security yesterday announced it will collect a traveler's information and compare it with an existing profile on this person in the government's database.   Based on the comparison, the government will assign a numeric score to the traveler in order to determine how likely a person is to be engaged in illegal activities. Law enforcement agencies of all levels can access the database. The government has been collecting information on air travelers, since shortly after the September 11 attacks, but the expanded program will cover everyone who travels across U.S. borders, regardless of mode of travel. Jim Harper is Director of Information Policy Studies at the Cato Institute. (sound) "The problem may rise soon where you see a person is determined by the government to be a bad person and then the government goes out to find out what you have done wrong. You do want to cross a DHS authority in traffic, because they may figure out who you are and find out what you had done wrong and try to get you locked up." The program is exempt from certain requirements of the Privacy Act. For example, it does not allow individuals to access their own records in order to contest the accuracy of the content. For FSRN, Yanmei Xie, in Washington DC.
GREENHOUSE GASES REACH A RECORD HIGH
The United Nations weather agency says heat-trapping greenhouse gases in the atmosphere reached a record high in 2005 and are still increasing. The new report says the concentration of carbon dioxide rose by about half a percent last year.
MILITIA IN SUDAN'S DARFUR REGION KILLING CIVILIANS
African Union investigators visiting Sudan's Western Darfur region, say the Janjaweed militia has killed at least 63 civilians including children in the past week. Emmanuel Okella reports from neighboring Uganda.
The AU investigators say the incursions were conducted on camps for displaced people in the rebel stronghold of Jebel Moon. 27 of the victims were children. Eyewitnesses report that the Janjaweed which many people charge with carrying out attacks that constitute genocide on Darfur civilians are being remobilized by the Sudanese government. The government claims that it's disarming the militia group. African Union troops in the area say the attackers were wearing government uniforms when they raided several villages in Gebel Moon. The area has been a stronghold of the National Redemption Front (NRF), one of the rebel forces that refused to sign a peace deal with the Sudanese government. For Free Speech Radio News Emmanuel Okella reporting from Kampala, Uganda.
PROTESTS IN PAKISTAN
Thousands of tribes members in Pakistan's Bajaur region protested today against a missile attack Monday that killed 80 people, who protesters say were mostly young men between the ages of 15 and 25. Similar protests were also reported in the port city Karachi, Peshawar and capital Islamabad. Masror Hussain reports from Islamabad.
Bajaur is a tribal region along the Pakistani border with Afghanistan and a hotbed of armed Islamic groups. Today, an estimated 10,000 tribe members, most of them reportedly armed, held a protest rally. They burned Effigies of President Bush and Pakistani President Musharraf. Tribals and Islamists have accused the United States in Afghanistan of launching the airstrike. US has denied its involvement. Pakistan's military claims it carried out the airstrike Monday after receiving intelligence that Islamic fighters were preparing for attacks inside Afghanistan. The United States and Pakistan are denying charges by Islamist leaders that the U.S. carried out the attack. One leader who made that charge said the U.S. wanted to undermine a peace accord between armed Islamic groups and Pakistan's army. The accord had been scheduled for signing the morning after the attack took place. I'm Masror Hussain in Islamabad.
ADMISSION TEST VIOLATES CALIFORNIA CIVIL RIGHTS LAW
A judge in Alameda County, California has ordered the administrator of the medical college admissions test, the MCAT, to overhaul its policies for accommodating people with disabilities. The judge issued the order, after finding that the policies of the Association of American Medical Colleges violate California civil rights laws. Four college graduates with dyslexia and other learning disabilities who were denied extra time to take the test filed the initial lawsuit. The suit was later expanded to include all test-takers with disabilities.
16TH ANNUAL IBER-AMERICAN SUMMIT IN URUGUAY
Chiefs of State from some 22 countries gathered today in Uruguay's capital, Montevideo to launch the 16th Iber-American Summit. Asli Pelit was at the conference, and filed this report…
The most important issue on the agenda is of immigration and rights of the immigrants on the continent, as well as in Europe and the United States. Representatives of the 22 countries in the Iber-American Community, are expected to approve The Montevideo Commitment, which reaffirms their commitment to improving the situation of immigrants everywhere. According to a report presented yesterday by the Uruguayan Foreign Minister Reinaldo Gargano, called "Immigration: A global Challenge,"the number of immigrants (in the world)   increased from 175 to 191 million between 2000 to 2005. UN Secretary General Kofi Annan, The King of Spain Juan Carlos de Bourbon,Uruguayan President Tabare Vazquez and the SEGIP Secretary General Enrique Iglesias are among those scheduled to speak at the conference. For Free Speech Radion News, Asli Pelit, from Montevideo, Uruguay.
OPPONENT OF SAME-SEX MARRIAGE ACCUSED OF PAYING FOR GAY SEX
A leading evangelist and outspoken opponent of same-sex marriage has given up his post as president of the 30-million member National Association of Evangelicals while a church panel investigates allegations he paid a man for sex. Reverend Ted Haggard, who is married and has five children, also gave up leadership of his New Life Church pending investigation into allegations he had monthly trysts with a gay prostitute over the past three years, and snorted methamphetamines before the encounters.
Features
Oaxaca's Popular Movement Retains Radio Station after 7 Hour Battle with Troops (2:45)
After a seven hour street battle yesterday, the radio station of Oaxaca's state university remains on the air and in the hands of the popular movement demanding the ouster of the governor. Shannon Young reports from Oaxaca City.
Iraqis Consider U.S. Foreign Policy Ahead of Tuesday's Election (2:55)
Anti-war demonstrators protested outside a GOP rally in Springfield, Missouri, where President Bush was campaigning for Republican Senator Jim Talent. He's facing Democrat Claire McCaskill, who criticized Bush's handling of Iraq. And while the war there remains a key issue ahead of Tuesday's mid-term election, Iraqis themselves can't help but pay attention to the internal politics of one their country's major players. David Enders reports with Salam Talib.
The Effects of the Felon Voting Ban (3:05)
With the mid-term elections just 4 days away, political leaders are campaigning non-stop. President Bush has crisscrossed the country this week – so have First Lady Bush and Vice President Cheney. On the Democratic side, former President Bill Clinton is busy campaigning alongside other blue party leaders. They're trying to generate enthusiasm, anger, fear or whatever emotion necessary to rally their supporters to the polls. But there's millions of U.S. citizens who will be blocked from voting this Tuesday – simply because they've committed a felony. Washington Editor Leigh Ann Caldwell takes a look at the effects the felon voting ban.
Trouble at the Polls: Electronic Voting Machines Still Facing Problems (3:40)
In Maryland, Republican Governor Robert Ehrlich has been encouraging voters to use absentee ballots in next week's elections, after problems with voting machines caused chaos during September's state primaries. Although the Democratic challenger in the governor's race criticized Ehrlich's stance, people in many states are raising concerns about the performance of electronic voting machines. In California, electronic voting machine critics have exposed a little-known feature called the "yellow button". The feature allows poll workers, or anyone else who knows about the button, to boot the machine – potentially allowing voters to vote multiple times. Sequoia Voting Systems, which manufactures the machines, has been asked to address the issue. No word yet if the yellow button feature will be removed by Tuesday's election. Federal legislation passed in the wake of the controversial 2000 presidential elections was meant to improve the situation, but as Darby Hickey reports, those efforts face plenty of problems as well. Federal legislation passed in the wake of the controversial 2000 presidential elections was meant to improve the situation, but as Darby Hickey reports, those efforts face plenty of problems as well.
Beit Hanon Remains Scapegoat of Israeli Attacks (3:35)
Israeli troops fired rounds outside the al-Naseer Mosque in Beit Hanon Friday, killing two women who used their bodies as human shields to protect nearly 60 Palestinian gunmen trapped inside. The gunmen took sanctuary in the mosque after a heavy night of fighting Thursday into Friday. After Hamas broadcast radio messages asking women to serve as shields to protect the men inside, as many as 1,500 women made their way to mosque. Another 500 crowded the streets. Beit Hanon is a Palestinian city located in the northern Gaza Strip, close to the Israeli town of Sderot. Since the outbreak of the Palestinian uprising in September 2000, homemade Palestinian rockets land in Sderot from time to time exposing Beit Hanon to frequent Israeli attacks. FSRN's Rami Almeghari has more.
Critics Say Law Enforcement Not Properly Tackling Child Abuse (3:33)
The United Nations recently released a 4-year study estimating that 150 million girls and 73 million boys – 21% of the planet's child population, are sexually abused each year. In the United States, violence prevention experts and child sexual abuse survivor groups are concerned that recent efforts by politicians and law enforcement to tackle the problem are costly and do not address the real threats. Ingrid Drake has more from Washington, DC.