November 28, 2006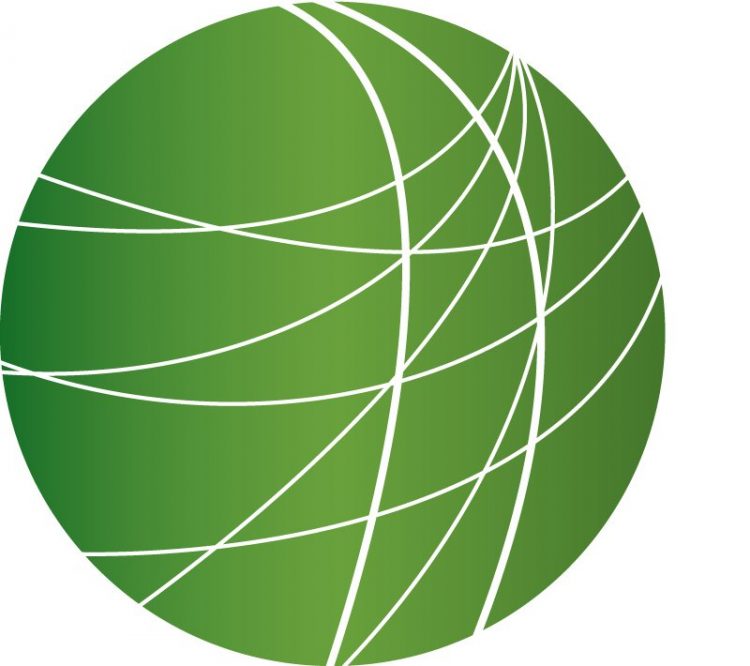 Headlines(5:04)
POPE VISITS TURKEY
Pope Benedict XVI began a four-day visit to Turkey today amidst a heavy security operation. This is the first time the Pope has visited a predominately Muslim nation since making comments in September, linking the spread of Islam to violence. The papal visit also comes as Turkey continues to negotiate membership in the European Union.
ETHIOPIAN TROOPS IN SOMALI SHOOTOUT
In other news, Fighters of the Union of Islamic Courts and Ethiopian forces have exchanged mortar shells and artillery fire today in central Somalia. Abdurahman Warsameh reports from Mogadishu.
Mohamood Agoweine, an Islamist officer in Galkayo, told Mogadishu's Shabelle Radio that the exchange of mortar shells lasted 30 minutes and alleged that the Ethiopians started shelling first. There are no reports of casualties on either side. The Ethiopian and Islamist forces in Galkayo, central Somalia, are less than 5 km away from one another. Thousands of people demonstrated in Mogadishu today against Ethiopian military intervention. People were also protesting against an American plan to partially lift the arms embargo against Somalia so that peacekeeping troops could be deployed in the Horn of African nation, a move strongly opposed by the Islamists, who threatened they would call in international Islamic jihadists to come and fight if the UN arms embargo is lifted. Islamists have accused the United States government of backing the move in order to provoke a regional war in Somalia. For FSRN, I am Abdurahman Warsameh in Mogadishu, Somalia.
DR CONGO SUPREME COURT UPHOLDS KABILA WIN
The Supreme Court of the Democratic Republic of Congo today upheld the outcome of the country's recent run-off election. Joshua Kyalimpa reports.
The DRC'S Supreme Court ruled that incumbent Joseph Kabila was the winner in the country's presidential election. The court has rejected a legal challenge by the losing candidate, Jean-Pierre Bemba, thereby paving the way for Kabila's swearing-in as the first democratically-elected president of the mineral-rich nation since its independence in 1960. The capital, Kinshasha, is reportedly calm. Recent electoral disputes had led to street clashes in the capital between forces loyal to the 2 candidates. Former rebel leader Jean pierre Bemba became Kabila's Vice President, in accordance with a peace deal that ended fighting in DR Congo. Meanwhile, in the East of the country, United Nations peacekeepers have regained control of the town of Sake in eastern Democratic Republic of Congo after heavy clashes with forces Loyal to a renegade army general Laurent Nkunda. Thousands of civilians have fled their homes in the town of Sake after an end of months of relative calm in the area. The UN says its forces had to use helicopters and ground troops against dissidents after they were attacked in and around Sake. Joshua Kyalimpa, FSRN, Kampala.
PINOCHET INDICTED FOR DOUBLE MURDER
Chile's Former dictator Augusto Pinochet has been placed under house arrest after a Santiago judge ordered his prosecution for a 1973 double murder. From Santiago FSRN's Jorge Garretón has more.
The judge is investigating the killing of two former presidential bodyguards of deposed president Salvador Allende. Pinochet overthrew the duly elected government of Socialist president Allende in September 1973. In 2000, Pinochet was charged for his role in the notorious Caravan of Death case, but the Supreme Court ruled Pinochet mentally unfit to stand trial. But mental examinations performed this year proved otherwise. The Supreme Court lifted Pinochet's immunity and ordered his prosecution in this case and cases of torture in the infamous Villa Grimaldi concentration camp. The former dictator also faces charges of tax evasion and illicit enrichment. For FSRN this is Jorge Garretón in Santiago.
NEPALESE CITIZENSHIP ACT
Nepal's parliament has passed a landmark Citizenship Act to facilitate the granting of citizenship rights to some five million people who have been historically deprived of basic rights in the country. PC Dubey reports.
The Nepal Citizenship Act of 2006 will allow Dalit, tribal, and Indian origin 'Madhesi' communities to acquire citizenship in Nepal. Many of these groups have lived in Nepal for centuries, but have been deprived of citizenship rights. The major hallmark of the act lies in ensuring citizenship on the basis of both birth and descent. Applicants will have to submit property ownership certificates or their voter registration number to prove their claim for citizenship. But the representative of the UN High Commissioner for Human Rights in Nepal, Lena Sundh, finds the act discriminatory against women, displaced, and marginalized groups – who are less likely to own homes or land. Madhesi social analysts welcome the act despite its shortcomings. Citizenship rights will now allow historically marginalized groups to have government jobs and to hold political offices.
Features
Pilot of Downed F-16 Missing in Iraq
The U.S. Air Force continues to search for the body of an F-16 pilot who was apparently killed when his plane crashed northwest of Baghdad Monday. Investigators say that insurgents may have reached the crash site before U.S. forces did, and that the pilot's body is still missing.
Bush Pressed on Iraq(3:53)
President Bush traveled to the Eastern European nation of Latvia to meet with fellow NATO members. Although one purpose of the meeting was to talk about NATO's role in Afghanistan, Iraq was the main topic for reporters. FSRN's Leigh Ann Caldwell reports.
Justice Department Begins Internal Investigation(2:49)
The Justice Department announced that it has begun an internal investigation of its involvement with the government's controversial domestic spying program. But as Nan McCurdy reports, the probe will not examine whether the National Security Agency is violating the Constitution.
South-South Summit Kicks Off in Nigeria(2:57)
A summit of African and South American leaders has opened in Nigeria. The summit, which is the first of its kind, involves 54 African and 12 South American countries. The aim is to promote political and economic cooperation in the southern hemisphere – a goal that many say could curtail Europe and the U.S.' growing dominance of the global economy. Sam Olukoya reports.
Venezuelan Voters Prepare to Vote in Presidential Election(3:45)
Venezuelan voters will head to the polls on Sunday to decide whether or not to re-elect Hugo Chavez as president. Marking the end of the electoral campaign this weekend, both Chavez and his leading rival held massive marches in Caracas. Mike Fox reports.
Struggle to Keep Urban Aboriginal Heartland in Indigenous Hands(3:39)
Australia's urban aboriginal heartland, The Block, in Sydney's suburb of Redfern, was feared and considered a no-go zone for years by white Australians. But this month, an estimated 1000 outsiders stepped onto The Block, as part of a program by local indigenous communities to educate the wider population about the area's significance and the current threat to its future. Erica Vowles reports.
Kashmiris Protest Selling of Land for Tourism(3:14)
Mass protests shutdown Indian-administered Kashmir this weekend, with people demonstrating against government proposals to lease out land to Indian businessman at a prime tourist resort in Kashmir. Shahnawaz Khan has more.