November 29, 2006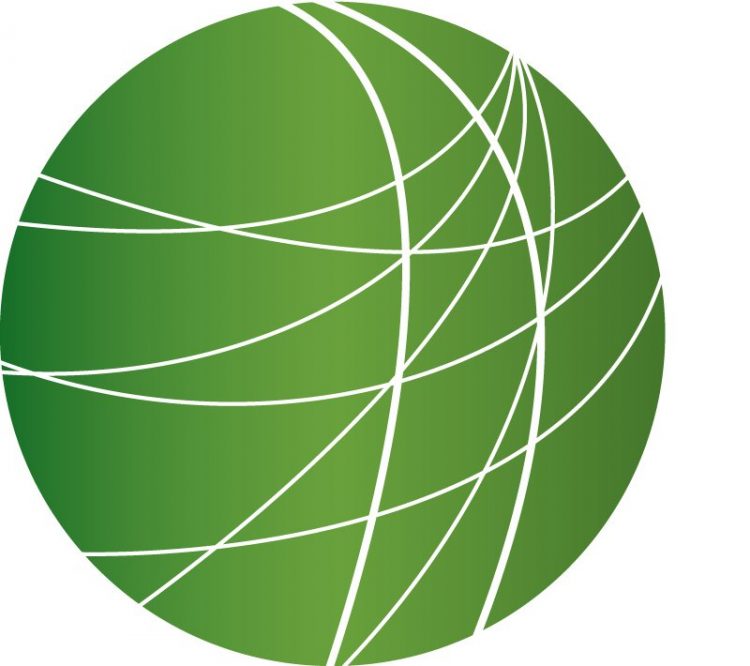 Headlines (5:15)
BUYOUTS AT FORD
Ford Motor Company announced today that some 38,000 workers have accepted buyout offers. Among that number, an estimated 30,000 will accept early retirement packages. The deal will reduce Ford's US workforce by almost half by September of next year. The automaker reportedly plans to close 16 US factories by 2009.
BOOT CAMP ARRESTS
Eight people have been arrested almost a year after the controversial death of a teenager in a Florida boot camp. FSRN's Roxanne Escobales reports.
In January, 14-year-old Martin Lee Anderson died a day after he was roughed up by guards at a Florida boot camp for troubled youths. Yesterday, the Florida state attorney charged seven guards and the nurse who watched the attack with aggravated manslaughter of a child, a first degree felony punishable by up to 30 years in prison. A videotape of the boot camp incident led a state legislator to liken it to the 1991 Rodney King beating in Los Angeles. Following the uproar, the state closed all juvenile boot camps and the head of the Florida Department of Law Enforcement resigned. For the past year, the black caucus of state legislators, the N-double-A-C-P and student groups protested the lack of action to charge anyone in Anderson's death. State senator Frederica Wilson was one of those demanding swift action: (sound) "It give me a great sense of relief that finally the wheel of justice is turning." Outgoing Governor Jeb Bush welcomed the arrests, not least because he promised results before his term ends in January. Roxanne Escobales, FSRN, Tampa.
STATE DEPT OFFICIAL VISITS NICARAGUA
Decades of chilly relations between the United States and Nicaragua's president elect could soon warm up. Nan McCurdy reports from Washington DC.
Yesterday in Nicaragua, the Assistant Secretary of State for Western Hemispheric Affairs, Thomas Shannon, and the President-elect of Nicaragua, Daniel Ortega, committed to improving relations between their countries after 26 years of differences. Tuesday's meeting was the first time a high government functionary from the United States had met with Ortega since 1990. Ortega was democratically elected in 1984, but despised as a leftist by the Reagan Administration. Shannon gave assurances that the United Status will respect the will of the Nicaraguan electorate saying, "It doesn't matter if it's a government of the left or the right as long as there is a commitment to democracy". Washington has been criticized for financing a campaign to impede a Sandinista victory prior to the November 5th presidential election. Even journalist Carlos Fernando Chamorro, son of former president Violeta Chamorro, says that Ortega should be given the benefit of the doubt. Chamorro says Nicaragua has taken a new turn toward democracy and stability and that people haven't begun to take capital out of the country as had been predicted. For Free Speech Radio News, I'm Nan McCurdy.
LAND REFORM IN BOLIVIA
Bolivian president Evo Morales has signed into law an agrarian reform package that will re-distribute arable land to small farmers. The measure won approval despite strong opposition from conservative legislators who had refused to attend voting sessions, thereby preventing the quorum necessary to pass the bill. Bolivia's Senate approved the legislation late last night after 3 senators broke ranks with their parties. Thousands of indigenous farmers arrived in La Paz yesterday after marching for 3 weeks from Santa Cruz to demand the bill's passage. The agrarian reform law will only re-distribute land that is not being used for agricultural purposes or has been proven to have been acquired through questionable means.
PROTESTERS AND POLICE CLASH NEAR HOME OF ARGENTINE HUMAN RIGHTS VIOLATOR
In Argentina, Protesters clashed with police yesterday during a rally outside of the home of a former police official who is under house arrest for crimes against humanity committed during the 1976-1983 military dictatorship. FSRN's Marie Trigona has more from Buenos Aires.
Human rights groups led an exposure protest yesterday in La Plata outside the home of Rodolfo Gonzales Conti, a former police chief who ran clandestine detention centers in the Buenos Aires province. Police fired rubber bullets and tear gas against protesters attempting to cross a police barricade surrounding the former police official's residence. Protestors responded by throwing rocks and Molotov cocktails. No serious injuries were reported. Human rights groups have blamed Conti and Buenos Aires provincial police with ties to the military dictatorship for kidnapping Julio Lopez, a key witness whose gripping testimony of torture helped convict a former police officer of crimes committed during Argentina's military dictatorship. Organizations will lead a series of rallies this week to demand that the government continue with human rights trials and the safe return of Lopez. Conti was sentenced in 2001 to house arrest for the kidnapping of activists in Buenos Aires. Groups report that Conti systematically violates the house arrest order. Conti administered over 20 clandestine detention centers, including police precinct Number 5, where missing witness Lopez was illegally detained and tortured during the military dictatorship. For Free Speech Radio News I'm Marie Trigona in Buenos Aires.
Features
Supreme Court Case Could Impact Global Warming (3:30)
The Supreme Court heard arguments on whether the Environmental Protection Agency has to regulate green house gas emissions from cars. The case could have a far reaching impact on global warming. Washington Editor Leigh Ann Caldwell reports.
Bush Postpones Highly Anticipated Meeting with Iraqi President Maliki
In Iraq, six Cabinet ministers and 30 lawmakers loyal to Muslim cleric Muqtada al-Sadr are boycotting their posts in government and parliament in anticipation of a meeting scheduled today in Jordan between Iraqi Prime Minister Nouri al-Maliki and President Bush. The Shia lawmakers participating in the boycott issued a statement calling Bush a criminal they don't want meddling in Iraq's affairs, urging the Iraqi government to negotiate with the U.N. Security Council instead. The boycott comes as a classified memo authored by Bush senior aides indicates that there is certain skepticism whether Iraqi President Maliki is able to handle the increasing sectarian violence in Iraq. Today's highly anticipated summit between Maliki and Bush was suspended until tomorrow, but the White House insists the postponement is not related to the leaked memo.
Rwanda Severs Diplomatic Ties with France (3:40)
The row between the small African nation of Rwanda and France has heightened. The dispute began when a French judge indicted senior Rwandan government officials accused of shooting down a plane that killed the presidents of Rwanda and Burundi in 1994 – an incident that sparked off the genocide. Now, the Rwandan government has closed French schools, and has taken Radio France International off the air in Kigalo. Joshua Kyalimpa has more.
A Victory for the Nation's Blind and Visually Impaired (2:30)
A Federal Court judge has ruled that U.S. currency is inaccessible to blind people, and the government is therefore, discriminating against them. Yesterday's ruling comes as the result of a lawsuit filed four years ago by the American Council of the Blind. Daveed Mandell has more.
Nepal's Prime Minister Signs Treaty with Maoist Chief (4:18)
After several abortive peace talks during the past six months, Nepal's Prime Minister Girja Prasad Koirala and Maoist chief Prachanda signed the historic Comprehensive Peace Accord (CPA) last week. The CPA is being trumpeted to end the decade old civil war that has haunted the country, taken more than 13,000 lives, and destroyed billions of dollars worth of property. The treaty has stoked a wave of hope for peace and prosperity among every strata of society in Nepal. PC Dubey reports from Katmandu.
Pacifica Radio Archives Testifies at Los Angeles Hearing (3:40)
The National Sound Preservation Board, charged by Congress with developing plans for the inventory and preservation of sound recordings throughout the United States, is convening a hearing in Los Angeles this afternoon – and Pacifica Radio Archives Director Brian De Shazor will be testifying. Tahndi Chimurenga reports.
Mumia Abu Jamal Commentary: Worms Turn
(2:15)