December 14, 2006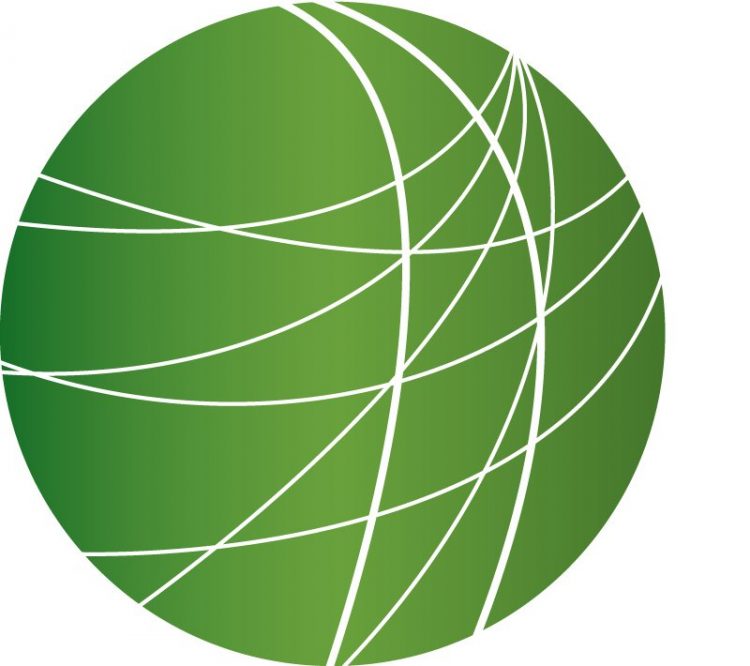 Headlines (5:10)
RULING ON MILITARY COMMISSIONS ACT
A federal judge yesterday upheld part of the Military Commissions Act by ruling that foreign detainees or so-called "enemy combatants" held at Guantanamo Bay or other such facilities do not have the right to access the US courts to challenge their detentions. Vincent Warren is the Executive Director of the Center for Constitutional Rights, which is planning to appeal the decision. (sound). The judge did, however, decide that the writ of habeas corpus does apply to US permanent residents. Prior to the congressional approval of the Military Commissions Act, the right of a prisoner to challenge his or her detention had been a cornerstone of Western legal systems for nearly 800 years.
ISRAELI HIGH COURT REFUSES TO BAN "TARGETED KILLINGS"
Israel's High Court of Justice has decided not to ban the assassination of Palestinians by Israeli forces. Laila El-Haddad has more from Gaza.
A three-judge panel ruled unanimously on Thursday that they could not prohibit in advance every Israeli assassination attempt against Palestinian figures. Former Supreme Court president Aharon Barak said the ruling would assist Israeli military officers in defending themselves against a slew of war crimes lawsuits filed against them in foreign courts. The ruling gives legitimacy to a practice that, though illegal under international law, is routinely used by Israeli forces against members of the Palestinian factions. According to the Israeli human rights organization B'tselem, 339 Palestinians have been extra-judicially killed over the past six years. Of those, 129 were bystanders. For FSRN in Gaza, this is Laila El-Haddad.
XENOPHOBIC EDICT IN SOMALIA
Islamists controlling much of southern and central Somalia today issued an edict prohibiting "Western behavior". Abdurahman Warsameh reports from Mogadishu.
People who behave like westerners or express pro-western views will be lashed, said an edict issued today by the Islamic Authority in the Lower Shabelle region in southern Somalia. The edict will take effect 24 hours after its release. Some residents of the region fear this is part of the moral policing the Islamists have been practicing in areas they control since coming to power in June. The Lower Shabelle Islamic Administration's spokesman told reporters that people who support western Ideology, wear western clothes, or have western hairstyles will be flogged publicly. The edict stated that everything un-Islamic will not be accepted. It said (quote) "We want everybody to be a true Muslim, not a semblance". This edict comes a week after Islamic officials in Bulo Burteh town in central Somalia threatened to behead people who do not perform the five mandatory daily prayers of Islam. So far, no one has been executed as a result. Islamic Courts in different localities of the country issue various Fatwas which do not necessarily affect other regions of Somalia. For FSRN, Abdurahman Warsameh, Mogadishu, Somalia.
SUZANNE SWIFT SENTENCED
US Army Specialist Suzanne Swift, stationed at Fort Lewis near Seattle, has pleaded guilty to charges that she went AWOL a year ago. From Seattle, Mark Taylor-Canfield has more.
Suzanne Swift was a US Army Military Police officer stationed in Iraq. After she served one tour of duty Swift refused to redeploy, claiming that she had been subjected to sexual abuse by her superior and another soldier. Swift went AWOL in January and was arrested at her mother's home in Eugene, Oregon in June. At least one of her claims of sexual harassment against a non-commissioned officer was substantiated by the Army. This week Swift was subjected to a summary court marshal at Fort Lewis where she was sentenced to 30 days in jail and demoted to the rank of Private. She will be forced to complete her five-year enlistment and the Army has not ruled out the possibility that she will be redeployed to Iraq. Suzanne Swift has been diagnosed as suffering from Post Traumatic Stress Disorder. According to her mother, Sarah Rich, Swift has been extremely depressed and suicidal. Currently, Lt. Ehren Watada is also awaiting a court marshal at Fort Lewis for refusing to return to Iraq with the Third Stryker Brigade. On Wednesday 118 active military soldiers. This is Mark Taylor-Canfield reporting for Free Speech Radio News in Seattle.
INDIGENOUS TAKEOVER OF MEXICAN PUMPING STATION
A pumping station that supplies water to an area in and around Mexico City has been the focus of protests by indigenous Mazahuas since the beginning of the week. Vladimir Flores reports from Mexico City.
Indigenous Mazahuas took over the Berros pumping station on Monday and yesterday closed six valves that supply water to an estimated 6 million people. The Berros pumping station is part of the Cutzamala System that supplies water to Mexico City and the surrounding State of Mexico. Mazahua women have for years been protesting the system that extracts massive amounts of water from their lands, but provides no benefit to their communities. Elements of the Mexican Army removed some of the Mazahua protesters yesterday in order to re-open the valves, but members of the Mazahua Front reportedly continue to block access points to the pumping station. They are demanding basic services like running water, roads, and electricity for 30 Mazahua communities. For FSRN, I'm Vladimir Flores in Mexico City.
Features
Iraqi Official Asks for Troop Withdrawal Timeline During US Visit (4:26)
Before a small audience in Washington DC, the Vice President of Iraq, Tariq Al-Hashimi, outlined his concerns with the state of Iraq and the United States' role there. He says the US needs to present a timeline for troop withdrawal. FSRN's Leigh Ann Caldwell reports.
Future of Iraq Policy Unclear as Conditions for Civil War Grow (3:00)
Gunmen in Iraqi army uniforms kidnapped thirty people today in a market in downtown Baghdad. Sectarian killings and attacks against Iraqi and US security forces left at least 20 dead across the country. Prime Minister Nouri Al-Maliki has promised to hold a national reconciliation conference on Saturday, though many in Iraq think that he won't be around much longer than that. Salam Talib reports, David Enders produces.
Democrats Outline US Congressional Agenda for 2007 (4:30)
The US Conference of Mayors released the findings of a 23-city survey on hunger and homelessness. A majority of the cities reported an increase in requests for emergency food aid. Among the identified causes of hunger were high housing costs, medical bills, utility and transportation costs, and unemployment. However, nearly 40 percent of adults who requested food aid were employed. The survey also found a general increase in requests for emergency shelter. A third of requests for shelter from homeless families went unmet in 2006. Meanwhile, the 109th Congress has ended and Congress is preparing for next year. Today, the new Democratic Speaker of the House, California Representative Nancy Pelosi described the agenda for the first 100 hours of the 110th Congress as a "tall order". Nan McCurdy has more from Capitol Hill.
Australia Debates New Citizenship Test (3:40)
A year after race riots tore through the Sydney beach suburb of Cronulla, Australian Prime Minister John Howard, has proposed that migrants coming to Australia should complete citizenship tests, covering English-language and knowledge of Australian society. The Greens and Democrats have criticized the government's motives, and even from the Prime Minister's own party, Liberal MP Petro Georgiou, says he's worried that "the tightening of the requirements will create unreasonable barriers to the acquisition of citizenship." The new test will only apply to migrants between 18-60 years of age who want citizenship, which they can apply to do after spending four years in Australia. Cinnamon Nippard has more from Sydney.
Selective Abortion of Female Fetuses a Growing Problem in India (4:00)
A UNICEF worldwide study reveals female foeticide and killing of newborn girls are on an alarming rise in India, and puts the country right at the bottom of the chart internationally with China. The all-India average is 927 girls for 1000 boys and fares even worse than countries like strife-wracked Nigeria (965) and neighboring Pakistan (958). The situation is further worsened by a lack of awareness of women's rights, and by the indifferent attitude of governments and medical professionals. Vinod K. Jose reports.