December 11, 2007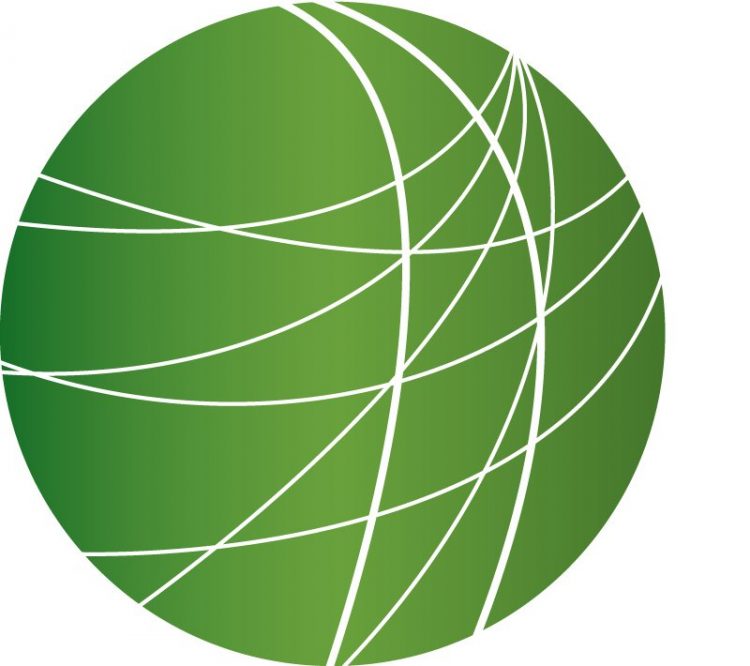 Democrats Say They Won't Spend More on War if they Can't Spend More at Home
Climate Negotiations in Bali Hinge on Who's Responsible for Taking Action
Musharraf's Opponents Claim Elections Cannot be Fair, Given House Arrests
Egyptian Tax Collectors Continue Hunger Strike Despite Cold Weather
Bolivia's New Constitution Gives More Political Power to Indigenous Populations
HEADLINES
Twin Bomb Blasts Kill Dozens in Algerian Capital
Algeria's Interior Minister has blamed a North African wing of Al Qaeda for twin car bombs which killed over 60 people today in Algiers and left more than 175 injured. One of the bombs exploded next to a bus carrying law students near the country's supreme court building. The other bomb detonated in front of a building housing the offices of two United Nations agencies. Today's blasts were the deadliest attacks in Algeria since a 1997 massacre campaign at the height of the country's brutal civil war.
New Israeli Military Incursion into Gaza
The Israeli Army launched a new ground offensive into southern Gaza today as part of its so-called "attrition operations" against the Gaza Strip. Rami Almeghari has more.
Medical sources report that today's incursion killed 6 Palestinians and injured 19 others. A number of the wounded had to undergo surgery to amputate limbs. Dr. Kamal Mousa, of the Gaza-European hospital, describes the injuries: (sound) "The emergency room at the Gaza-European hospital received three dismembered corpses. Some of them have burns, with no clear features, others were completely torn apart." Witnesses say that a column of Israeli tanks rolled a few kilometers into Rafah city, and that the tanks cut off the Salah Eldin main road, while Israeli soldiers took positions on the rooftops of houses. Palestinian President Mahmoud Abbas condemned the attack, demanding an immediate halt of Israeli army actions across the Hamas-run coastal region. A Hamas government spokesperson called on the West Bank-based government to suspend contacts with Israel. Palestinian media reports the Israeli army has killed 40 Palestinians since the U.S-hosted Annapolis summit in late November. The majority of the dead were residents of Gaza. For Free Speech Radio News, this is Rami Almeghari in Gaza.
Greenland Ice Sheet Melting at Record Pace
Climate scientists have found that Greenland's ice sheet is melting away at a pace never before seen. Artic expert Konrad Steffen told a meeting of the American Geophysical Union that data shows the melt rate has increased by 30 percent since the first satellite measurements were taken in 1979. The accumulation of greenhouse gases in the earth's atmosphere has caused a 7 degree rise in air temperature in the region since 1991. Steffen estimates that the amount of ice lost by Greenland over the past year is equivalent to twice the amount of ice in the Alps or enough to cover the area of Washington DC in water a half-mile deep.

Ecuadorian National Jungle Reserve Facing Ultimatum
Ecuador's Minister of Oil and Mining has threatened to open up a national reserve to oil drilling unless the international community donates $350 million a year for the next decade to pay the country to keep the oil in the ground. In a televised statement yesterday, Ecuadorian Oil Minister Galo Chiriboga said bidding will open on June 16th if donors cannot provide an economic alternative to drilling. The Yasuni National Park is recognized by the United Nations as a biodiversity hotspot. Oil fields within the park hold an estimated 1 billion barrels of crude oil. Ecuador first presented the donate-or-drill ultimatum about 6 months ago, but only yesterday set a deadline. Piet Boedt with the environmental organization Oil Watch says that while the annoucement may be a threat, it falls short of blackmail: (audio) "Countries in the North – Europe, North America – are using much more energy and are emitting much more greenhouse gasses than countries in the South…So, we have a duty to do something about it …and saving this park is a very concrete and effective way of doing something about climate change. It shouldn't be considered as blackmail; it's just a cheap way to solve a world problem because the amount of carbon dioxide, which will not be emitted we we do not exploit this oil field, is about 400 million tons of carbon dioxide… if you compare it to the money which the government is asking, it's actually a cheap way of capturing carbon dioxide."

Billions for Nuclear Loans Guarantees Trigger Renewed Anti-Nuclear Organizing Efforts
Earlier this year, grassroots activists succeeded in keeping billions of dollars in loan guarantees for the nuclear industry — sponsored by New Mexico Senator Pete Dominici — out of the Senate's version of the energy bill. Now Dominici is trying to put $25 billion into the 2008 appropriations bill to fund new nuclear power plants. Melinda Tuhus reports.
The House of Representatives passed a new version of the energy bill last week, still without the loan guarantees for nuclear power, but the bill stalled in the Senate. Meanwhile, the appropriations bill that includes energy funding is working its way through Congress. Michael Marriotte, Executive Director of the Nuclear Information and Resource Service, says if the funding is approved, nuclear utilities can apply to the Department of Energy for a loan guarantee. (audio) "If approved by the Department of Energy, the utilities can then go to Wall Street and say, well, look, the taxpayers are basically co-signing 80% of the money we need to build this plant, so will you lend us the money we need to build this plant…because none of the utilities have the money on their own to build a plant." Marriotte says dozens of groups are uniting to oppose the funding, and individuals are calling their members of Congress with the same message. Melinda Tuhus, FSRN.
FEATURES
Democrats Say They Won't Spend More on War if they Can't Spend More at Home
The US Congress is once again sharply divided over Iraq war spending. The Republicans have made a counter offer that goes far beyond the Democrats proposal – They've upped the ante 20 billion dollars to 70 billion to fight the wars in Afghanistan and Iraq. All this money is tied to overall government spending for domestic programs, but does not include the domestic spending increases being sought by Democrats. Tanya Snyder reports from Washington.
Climate Negotiations in Bali Hinge on Who's Responsible for Taking Action
The US Energy Bill is effectively stalled in Senate – tax provisions and a 15-percent renewable energy standard for utilities are being hotly disputed.
Demonstrators have been in DC for months now – pushing for strong climate change prevention measures to be included. Protester Ted Glick is on day 99 of a fast, saying he won't end the demonstration until the Energy Bill is passed.
Some leading Democrats say a compromise could be worked out by the end of the day today, and the bill could come to the Senate floor again by Thursday.
Disagreements are also plaguing the UN climate negotiations in Bali, Indonesia. Differences in opinions over which nations should take responsibility for tackling climate change are slowing down progress.
The EU and developing countries want industrialized nations to start talks on a further set of emissions targets. But this is being resisted by a number of developed nations, led by Canada and the United States. Rebecca Henschke reports from Bali.
Musharraf's Opponents Claim Elections Cannot be Fair, Given House Arrests
Pakistani President Pervez Musharraf says his Emergency decree will be lifted at the end of the week. And major opposition parties are deciding to forgo a boycott and participate in the national elections, scheduled for January.
The political landscape of the country seems to be stabilizing. But many within Pakistan have argued that meaningful elections cannot be conducted while some opposition candidates are still under house arrest. Those who have spoken out against the government are threatened with arrest, and media restrictions have yet to be lifted. From Lahore, Amber Vora reports:

Egyptian Tax Collectors Continue Hunger Strike Despite Cold Weather
Egyptian real-estate tax collectors are in their second week of a national strike. They are demanding that the government to pay them higher wages. The average salary at locally-controlled Real Estate Tax Offices is equivalent to 54-dollars a month. Workers want control of their office to be transferred to the national government, where salaries would be much higher. They will not end the strike until Egyptian officials meet their demands.
The striking workers camped in front of the Egyptian Cabinet are having a tough time though. Cold weather and on-going hunger strikes have left a handful of the protesters hospitalized. Now the tax collectors have appealed to Egyptian President Hosni Mubarak to help end the strike. FSRN Correspondent Aya Batrawy has more on the situation from Cairo.
Bolivia's New Constitution Gives More Political Power to Indigenous Populations
After nearly a year and a half of political wrangling, Bolivia's Constitutional Assembly has approved a new draft constitution. Approval came over the weekend in a Special Session held in the city of Oruro, a stronghold of Bolivian President Evo Morales.
But Morales' opposition has rejected the draft, because a large number of the Constitutional Assembly's members were not present to vote, and because it failed to grant autonomy to the wealthy low-lying regions in the East of the country. Diletta Varlese reports.