January 05, 2007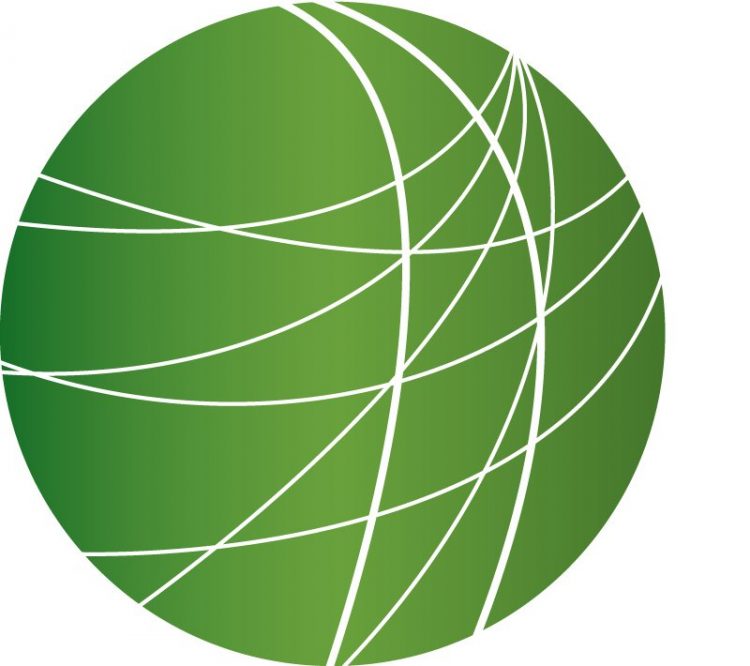 Headlines (5:00)
AIR STRIKES AND BUS BOMBS IN SRI LANKA
At least 10 people died in northern Sri Lanka today, when Air Force jets bombed an alleged Tamil Tiger naval base in the fourth consecutive day of air strikes. A new wave of violence has been escalating, despite UN calls for an end to the fighting in the island nation. Ponniah Manikavasagam reports from Sri Lanka.
An explosion on a passenger bus killed at least 5 passengers and wounded 35 others this evening near the Sri Lankan capital Colombo. This morning, a roadside bomb blast killed two Agriculture Department officials and wounded two others in the rebel held territory near the northern town of Vavuniya. A policeman and two civilians were killed in separate incidents that took place elsewhere in the north. The government and the rebels traded accusations against each other for these attacks. Meanwhile, military officials claimed the air force destroyed a rebel naval base in the north during the fourth consecutive day of air raids. The rebels said the government bombs hit a settlement of people displaced by the 2004 tsunami. They say that the air raid wounded five civilians and warned of repercussions. A Norwegian-brokered 2002 truce has all but disintegrated. Officials estimate that more than 3,600 fighters and civilians have been killed in renewed fighting in the past year. However, the cease-fire still officially holds on paper. For Free Speech Radio News, I am Ponniah Manikavasagam from Vavuniya, Sri Lanka.
EXPANSION OF BAE SCANDAL IN UK
Late last year, Britain's Attorney General announced a decision to halt the Serious Fraud Office investigation into corruption allegations against British defense contractor BAE Systems and Saudi Arabia. But now, the Organization for Economic Cooperation and Development is demanding an explanation. From London, Naomi Fowler reports:
Tony Blair threw his personal weight behind the controversial decision to halt the two year investigation: (Blair sound) "Leave aside the effect on thousands of British jobs and billions-worth of pounds for British industry…our relationship with Saudi Arabia is vitally important for our country…and that strategic interest comes first, particularly in circumstances where if this prosecution had gone forward…we would have had months, potentially years of ill-feeling between us and a key partner and ally…so I'm afraid in the end, my role as a Prime Minister is to advise on what is the best national, strategic interests of our country and I have absolutely no doubt at all that the right decision was taken in this regard, I take full responsibility for the advice that I gave in respect of it…" The problem is that Britain was one of 36 signatories to the Organization for Economic Cooperation and Development 1997 convention on bribery. Article 5 of that convention says that investigation and prosecution of the bribery of a foreign official cannot be influenced by 'considerations of national economic interest, the potential effect upon relations with another state or the identity of the natural or legal persons involved". Now the Organization for Economic Cooperation and Development (or OECD) wants to know more to see whether or not Britain has breached the convention. Britain's Attorney General will meet with the OECD's anti-bribery group in Paris later this month. This is Naomi Fowler in London for Free Speech Radio News.
SIGNING STATEMENT TO READ YOUR MAIL
The Bush Administration has come out in defense of a signing statement issued last month that allows for the opening of sealed mail without a warrant. The president attached the signing statement to a postal reform bill that actually reinforced privacy laws regarding first class mail. Laws are already in place that permit authorities to open packages thought to contain hazardous materials or explosive devices without a warrant …and special intelligence courts are able to issue warrants to search mail thought to contain criminal communications. The President issued the signing statement during the Congressional recess. The ACLU has said it will file a Freedom of Information request in the coming days to find out more specific information on the policy.
IRREGULAR TERRORISM CASE IN PERU
In Peru, 8 small farmers – or campesinos – were sent to a maximum security prison today on terrorism charges. Pamela Cueva reports from Lima.
Shortly after assuming the presidency, Alan Garcia vowed to crack down on armed insurgency groups in Peru…but many analysts say the effort has mostly served to criminalize legally-protected dissent. One highly-irregular case is that of 8 campesinos who were sent to a maximum security prison today to await trial on charges stemming from a deadly ambush against an anti-drug police. Last month, unidentified gunmen attacked an anti-drug squadron in a rural province in southeastern Peru. The ambush left 5 police officers and 3 civilians dead. Two days later, eight campesinos were detained and charged with possession of illegal firearms. The campesinos say they were not informed of their charges, did not have an attorney, and were not allowed to make declarations in Quechua; their native language. Forensic tests showed that none of the 8 accused had any gunpowder remains on their skin. The campesinos remain in prison because terror suspects in Peru are presumed guilty until proven innocent. President Alan Garcia has requested the application of the death penalty for those responsible of the ambush and has accused the campesinos of membership in the Shining Path guerrilla organization. For FSRN, I'm Pamela Cueva with Alfredo Cuadros in Lima.
Features
Lawmakers Install PAYGO (3:30)
As part of their ethics and rules package which passed Congress today, lawmakers installed PAYGO. It's a fiscal policy in which they'll spend only the money they have in the bank. PAYGO is one part of the Democrats plan to regain fiscal responsibility in Washington. As Leigh Ann Caldwell reports, fiscal rigidness is expected for entitlement programs, but questions remain on how strict democrats will be with the budget for the war.
Groups Demand E-Voting Protections (3:15)
More evidence has surfaced that strong systems are not in place to protect votes cast on electronic voting machines. The New York Times reported Thursday that the federal Election Assistance Commission discovered this summer that the private firm responsible for testing machines had not been following quality control measures. And, as Ingrid Drake reports from Washington, DC, there is growing pressure on Congress to reform electronic voting machines and voter verification.
Challenges Ahead for the Somalia Government (3:00)
Tensions continue in Somali where government forces and Ethiopian troops have been fighting the Union of Islamic Courts, which the Bush Administration says is linked to Al-Qaeda. The U.S. Navy is deployed off the coast of Somalia and the U.S. State Department announced Thursday they were sending several million dollars worth of humanitarian aid to the country. Meanwhile, the transitional federal government of Somalia fully extended its control over the south and center of the country including the capital. As Abdurahman Warsame reports from Mogadishu, the real task of governing the country has just begun.
Groups Criticize Divine Strake "Propaganda" (3:50)
Despite growing opposition from the public, the Pentagon continues to push their plans to detonate the 700-ton Divine Strake bomb test in Nevada. The blast is expected to be 50 times larger than the biggest weapon in the US arsenal. The Pentagon is holding public meetings next week in Las Vegas and Salt Lake City, but opponents have called the meetings nothing but propaganda. Joining me on the line is Mary Dickson, a founder of Downwinder United, a group fighting to end all testing at the Nevada nuclear test site. Mary Dickson, what are the possible health and environmental threats from the Divine Strake test?
Dickson: What the real concern from this is, as you know there were 928 tests at the Nevada test site, so the fear is long living radio nuclides left over from those blasts will be sucked in that debris and the atmosphere which is absolutely not acceptable for downwind populations.
FSRN: Historically the government has performed tests in this region. Have you personally been affected by past government bomb tests in Nevada?
Dickson: Oh most definitely. I suffer from thyroid cancer. My sister died from lupus. In the neighborhood I grew up in Salt Lake City, we've counted in a five-block area at least 45 people with cancer which we are guessing are due to testing.
FSRN: This is a non-nuclear test, is that correct?
Dickson: Yes, yes.
FSRN: Does this is any way violate the nuclear non-proliferation treaty?
Dickson: That's an interesting question because it's non-nuclear, that's how it kind of got slipped in. The Congress said last year they would not allow any testing of these small nuclear devices, so the way this gets sneaked in is to say, well this is not a nuclear device, but if they're looking at this, this is kind of a contradiction, because the Defense Department has said Divine Strake is des to indefinite the smallest nuclear yield possible to destroy targets, so if they're looking at this as a precursor to the development of some sort of new nuclear weapon, this is a huge concern for Downwinders and the rest of the country.
FSRN: You mention the public hearings. The Pentagon's Defense Threat Reduction Agency is holding meetings on the blast next week. What's problematic about these meetings?
Dickson: Okay, we are really skeptical of these tests. The feds promised hearings in Utah, Nevada and Arizona, they have some schedule in Utah and Nevada, but these are not public hearings in the traditional sense. These are basically information sessions where they will have representatives from Department of Energy and Defense on hand to answer technical question but there is not an opportunity for public citizens to make their concerns heard. So they will not be given a voice at these hearings, so in our book, it is not a real hearing. Once again, we're seeing the tactics being used during the years of nuclear testing where we're being ask to trust the government, and scientific experts, but as I said those scientists have been wrong before. The fact that our voices are not going to be heard is a major problem and that's why we are asking our elected representatives to demand a legitimate hearing.
Mary Dickson is a Downwinder living in Salt Lake City. She said her group and others may boycott the Pentagon's meetings and protest instead. The meetings are scheduled for Jan. 9 in Las Vegas, Jan. 10 in Salt Lake City and Jan. 11 in St. George, Utah.
Watada Trial (2:00)
Lt. Ehren Watada faced a military judge during the pre-trial hearing phase of his court marshal Thursday at Fort Lewis near Seattle. Lt. Watada is charged with refusing to deploy with his unit to Iraq, and with "behavior unbecoming of an officer" for speaking at a Veterans For Peace convention. He is also being prosecuted for making "contemptuous statements" when he told journalists that the Bush administration used lies to justify the War in Iraq. FSRN's Mark Taylor-Canfield reports from Seattle.
Indonesian Military Buildup in West Papua (3:45)
There are alarming reports of a build up of Indonesian military and police forces in the Punjak Jaya province of West Papua. This is in response to the deaths of two Indonesian military personnel in December, which are being blamed on independence forces. The Indonesian government denies that a crack down is taking place, but it admits that extra police have been sent into the region. Erica Vowles reports on West Papuans' mounting fears of reprisals.
Tillie Olsen Remembered (1:30)
Tillie Olsen, feminist activist and writer died this week at age 94. This segment of an interview with Olsen in 1981 courtesy of The Pacifica Radio Archives