November 8, 2007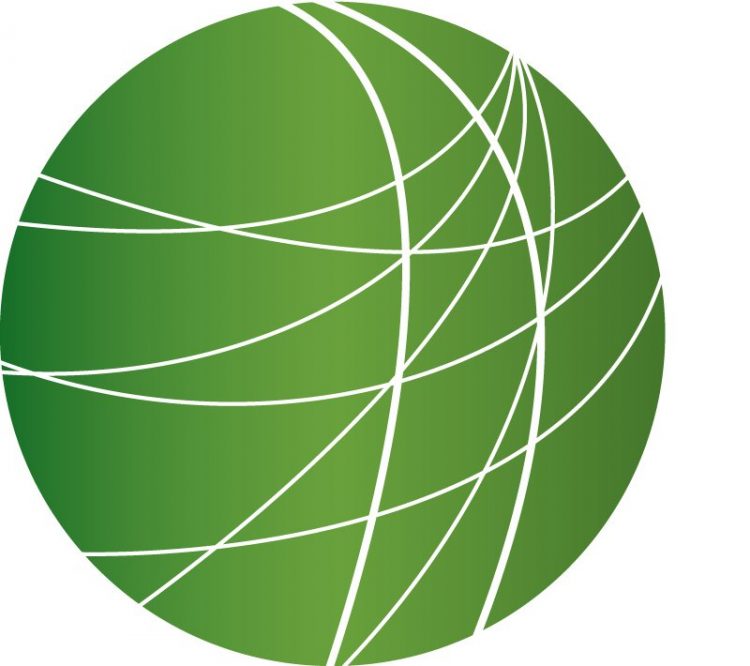 Iraq War Funding again Comes before Congress
Veterans Make up Large Percentage of US Homeless
ENDA Excludes Trangender Americans, but Wins Support in House
Senate Environment Committee Debates Cap and Trade Pollution Control
Benazir Bhutto Breaks with Musharraf in Pakistan, Threatens Massive Protest
South American Leaders Take on Social Issues at Santiago Summit
HEADLINES
Georgian President Calls for Early Elections
The president of Georgia has proposed early elections Just one day after declaring a nationwide state-of-emergency. Deborah Wild reports.
President Michael Saakashvili announced in a televised address his decision to hold snap presidential elections in January 2008. Riot police and the military have maintained a heavy presence in downtown Tbilisi throughout the day. Riot police repeatedly dispersed protesters with water cannons and tear gas yesterday prior to the president's declaration if a nationwide state of emergency. The authorities claimed the use of force was an adequate response to an attempted coup d'etat while Western governments and organizations have criticized it as excessive. Mass demonstrations started last Friday with around 30,000 people in front of parliament. The failure to combat poverty and unemployment as led to popular discontent with a once enormously popular government. The opposition has accused President Saakashvili of authoritarianism and has hailed as a victory his decision to call early elections. For Free Speech Radio News, I'm Deborah Wild in Tbilisi, Georgia.

More Clashes in Venezuela Over Referendum
Students in Venezuela have once again hit the streets as political factions mount competing campaigns for and against a December Constitutional Reform Referendum. Mike Fox reports from Caracas.
Violent incidents followed a march at the Central Venezuelan University yesterday afternoon, leaving more than half a dozen students injured, including at least one by gunshot. The opposition says supporters of President Hugo Chavez fired into a crowd of opposition students. The Chavez camp has pointed the finger at opposition students, who they say chased down a group of pro-Chavez students, and surrounded them in a University building, setting fire to the entrance. The Minister of Education, Luis Acuna, denounced yesterday's incident as an opposition attempt to generate violence in the lead up to the referendum. Yesterday morning began with a peaceful march of thousands of opposition students to Venezuela's Supreme Court. Representatives presented a document calling for an injunction to delay the December 2nd Constitutional Reform Referendum on the grounds that Venezuelans need more time to debate the reform, and that the reform itself is unconstitutional. Student marches against the Constitutional Reform also took place yesterday in various other Venezuelan states including Azoategui, Tachira, Zulia and Carabobo. Yesterday's marches came on the heels of violent incidents which have occurred over the last week among students in the Venezuelan states of Lara, Merida, and Zulia. Mike Fox, FSRN, Caracas.
Nigeria Sues Tobacco Giants
The Nigerian government has filed a US42 billion lawsuit against some western tobacco companies operating in the country. Sam Olukoya reports from Lagos.
The tobacco companies include British-American Tobacco and Phillip Morris International. The Nigerian government says part of the $42.2 billion it is seeking from the companies is for the damage their products caused to the health of under-aged Nigerians. The government is also seeking an order of a Federal High Court in the capital city Abuja to restrain the companies from selling or advertising their tobacco-related products to under-aged Nigerians. It also asked the court to outlaw the sale and distribution of tobacco products within a one kilometer radius of any school, hospital, cinema, children's shopping area, childcare facilities and other public areas predominantly meant for minors. As Africa's most populous country, multinational tobacco companies have been targeting Nigeria's potentially huge market to make up dwindling sales following strict anti tobacco laws in developed countries. For Free Speech Radio News, this is Sam Olukoya in Lagos.
Big Fuel Spill in the SF Bay
Clean-up continues on the largest oil spill in San Francisco Bay in at least a decade. Kellia Ramares has more.
Around 8:30 am Wednesday morning, a 900-foot container ship, navigating in heavy fog, crashed into a suspension tower of the Bay Bridge. The crash punctured a fuel tank that spilled about 58,000 gallons of oil into San Francisco Bay. Damage to the Bridge was minor. The captain, who has 26 years experience, and the navigation crew, were given drug and alcohol tests as part of the ongoing investigation into the cause of the crash. The San Francisco health department said oil fumes sickened several people on shore but the fumes posed no long-term health problems. The spill has been contained with absorbent foam barriers. But a Sierra Club expert said that this type of oil could persist in the sediment of coastal wetlands for decades and was extremely toxic to marine life. For FSRN, I'm Kellia Ramares.
Watada Court Martial Stay Expires Tomorrow
Conscientious objector First Lt. Ehren Watada could soon face a second court marshal trial unless a civilian judge extends a stay which is set to expire tomorrow. Mark Taylor-Canfield has more.
US Federal Judge Benjamin Settle last month ordered military authorities to postpone the start of Lt. Watada's second military court marshal. As the first stay was about to expire, Judge Settle issued an extension until November 9th in order to give a military appeals court time to consider a constitutional challenge. Watada's lawyers argue that it would be illegal to put him on trial twice for the same charges because of the US Constitution's prohibition on "double jeopardy". First Lt. Ehren Watada face charges stemming from his refusal to re-deploy to Iraq with the US Army's Third Stryker Brigade and for public statements questioning the reasons for the war. The first court martial ended in a mistrial, but the army intends to put Lt. Watada on trial again. The Army can move forward with the second court martial proceedings unless Judge Settle calls for a third delay. This is Mark Taylor-Canfield reporting for Free Speech Radio News in Seattle. Conscientious objector First Lt. Ehren Watada could soon face a second court marshal trial unless as civilian judge extends a stay which is set to expire tomorrow. Mark Taylor-Canfield, FSRN, Seattle.
FEATURES
Iraq War Funding again Comes before Congress (3:08)
Congress is preparing to debate whether or not to grant 50 billion dollars more to fund the wars in Iraq and Afghanistan. They already approved a 460 billion dollar Pentagon budget, but removed funding earmarked for the wars prior to passing it. Before approving this round of war funding, Democrats plan to add restrictions to how the money is spent, including a non-binding timeline for a troop withdrawal. FSRN's Leigh Ann Caldwell has more from Washington.

Veterans Make up Large Percentage of US Homeless (4:00)
A new national study shows a whopping 495-thousand American veterans were homeless for at least a portion of last year. And close to 200-thousand vets are homeless on any given night. The study, by the National Alliance to End Homelessness, found that one in four homeless Americans is a veteran. At least 1,500 of those homeless vets served in Iraq or Afghanistan. Aaron Glantz has the story.

ENDA Excludes Trangender Americans, but Wins Support in House (2:09)
The US House has passed a bill that would extend discrimination protections to gays and lesbians. The Employee Non Discrimination Act, or ENDA added "sexual orientation" to a list that already includes race and gender. The Bill passed with 235 votes, but did not break down along party lines. 25 Democrats voted against the legislation; 35 Republicans voted for it. Openly-gay Representative Barney Frank says the bill is necessary because gays and lesbians…
(Frank sound clip)
Sponsoring Democrats compromised on several aspects of the bill – including a broad exemption for Religious employers. But even with the exemptions, most Republicans would not support the measure. Including Michigan Representative Tim Walberg.
(Walberg sound clip)
One compromise made by House leadership that particularly angered gay rights advocates was the exclusion of gender identity from bill. Consequently, one of the nation's largest G-L-B-T advocacy organizations, the Human Rights Campaign, did not endorse the bill until the last minute. California Democrat Lynn Woolsey argued on the House floor that transgendered individuals are even more susceptible to workplace discrimination than gays and lesbians.
(Woolsey sound clip)
Now Senator Edward Kennedy has vowed to introduce the legislation to the Senate quickly, but it is expected ENDA won't find the same degree of support there. Even if it does pass, President Bush has promised a veto. And, at this point, the House does not have enough votes to override it.

Senate Environment Committee Debates Cap and Trade Pollution Control (3:20)
The Senate Environment Committee is debating a landmark bill aimed at curbing global warming. The climate change legislation would create a new market. The goods traded would be permits to pollute. It would implement a cap and trade system intended to reduce green house gas emissions across all sectors of the economy. But the legislation is not without its detractors. As Yanmei Xie reports, criticism is coming from both environmentalists and industry supporters.

BenAzir Bhutto Breaks with Musharraf in Pakistan, Threatens Massive Protest (3:55)
The Pakistan People's Party chair BenAzir Bhutto has broken ranks with Pakistani President Pervez Musharraf, This in response to the President declaring a state of emergency and suspending the constitution following mass protests. Bhutto has threatened to lead a protest of her own. She says she will launch a 162-mile long march from Lahore to Islamabad next week if Musharraf fails to meet her demands. From Lahore, Devin Theriot-Orr reports:

South American Leaders Take on Social Issues at Santiago Summit (2:31)
Santiago is home to the 17th Ibero-American Summit, where 22 heads of Government and State are meeting today. This morning at the meeting of Foreign Ministers, the final agenda for the Summit was approved. It included several issues, many aimed as substantially improving the social welfare of the continent. From Summit Place, FSRN's Jorge Garretón explains.