December 19, 2007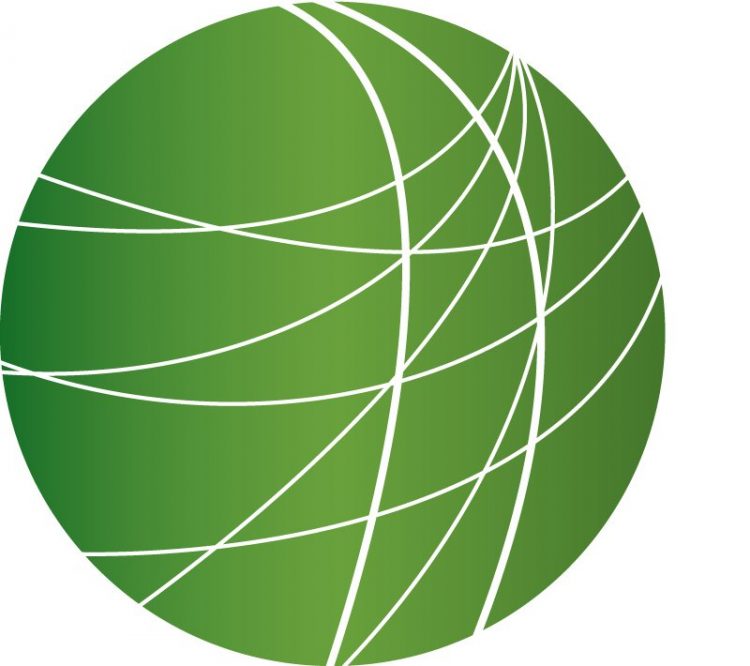 Senate Votes to Provide $70 Billion for Iraq War
South Korea 's New President May Face Criminal Charges
Kurdistan Moves to Censor Independent Press
Iowa 's Grassroots Political Organizing
Ohio to Overhaul Voting Procedures
Low Income African Americans in Northern California Targeted by Police
HEADLINES
Argentine Dirty War Trial Results in High Level Convictions
The former Army chief during Argentina's military dictatorship has been sentenced to 25 years in prison. Cristino Nicolaides and seven co-defendants were found guilty of kidnapping, torture and of carrying out forced disappearances. The men were also convicted of criminal association for their participation in the Battalion 601 counterinsurgency unit. All of the defendants received sentences ranging from 20 to 25 years in prison.
Secret Executions in Nigerian Prisons: Amnesty International
The United Nations General Assembly yesterday voted to adopt a non-binding resolution calling for a moratorium on the death penalty. The vote comes on the heels of a report by Amnesty International which accuses Nigeria of carrying out secret executions. Sam Olukoya reports from Lagos.
Amnesty International says secret executions have been taking place in Nigeria's prisons despite the government assurances that it has not executed anyone in years. The group says it has uncovered evidence of at least seven executions in Nigeria in the last two years. It observed that all the executions were carried out by hanging, adding that more executions may have taken place. In 1995, Nigeria was suspended from the commonwealth and came under international sanctions in response to the execution of the playwright and minority rights activist, Ken Saro-Wiwa together with eight others who had been involved in a campaign against the Anglo Dutch oil company; Shell. For Free Speech Radio News, this is Sam Olukoya in Lagos.
Outcome of ANC Leadership Vote
South Africa's ruling party – the African National Congress – has a new leader. Mpumi Magwaza reports from Johannesburg.

Populist politician and former anti-apartheid guerrilla Jacob Zuma won the leadership position of the African National Congress by a landslide over President Thabo Mbeki. Zuma's victory is a political comeback for the man who left his position as deputy president of South Africa in 2005 amid rape charges and a corruption scandal. The victory also puts Zuma on course to becoming the country's next president in 2009. ANC leaders have, in practice, gone on to become the party's presidential candidates…and the ANC has won every presidential election since the end of apartheid. But a lingering corruption scandal may hurt Zuma's presidential candidacy, particularly if charges against him re-surface. The leadership contest has exposed a deep rift within the ruling party. Zuma's has strong support among the working class, whereas President Thabo Mbeki has been accused of marginalizing the party base, including South Africa's powerful unions. Reporting for FSRN this is Mpumi Magwaza in Johannesburg.
Thousands of Fish Suddenly Die in Indian River
The Government in the Indian state of Assam has ordered an investigation into the sudden and mysterious deaths of thousands of fish in a local river. Bismillah Geelani has more.
Authorities ordered the probe today after more than 15,000 dead fish floated to the surface of the Brahamputra River yesterday near the capital of the Indian state of Assam. The unexplained occurrence sparked a public panic and locals have stopped consuming fish from the markets. While experts at the state Forensic Science Laboratory are unable to explain what they call "an unnatural phenomenon", area residents blame industrial pollution. The Brahamputra river is the main source of water in the state and provides a source of livelihood for thousands. It is also a highly polluted river with several oil refineries and floating restaurants dumping their waste into it. For FSRN, this is Bismillah Geelani from New Delhi.
Congressional Effort to Reverse FCC Decision
A bi-partisan effort is brewing in Congress to reverse a decision by the Federal Communications Commission. The agency voted yesterday to allow higher media ownership concentration. Yanmei Xie reports.
The new FCC rule allows a company to own both a newspaper and a broadcast station in the nation's top 20 news markets. It also applies to smaller cities if companies can produce more local news and prove they need to expand to stay in business. The decision touched off an outcry in Congress. North Dakota Democratic Senator Byron Dorgan is a member of the Commerce Committee. He says a number of Senators on the panel are looking for ways to overwrite the FCC decision. (Dorgan audio) "We have the capability of passing a resolution that is a veto of the rule. I mean this is a cave-in to the big business. The last thing we need in this country is more media concentration and that's where the FCC is headed." Some House members have already introduced a bill to delay the implementation of the new FCC rule. It would force the agency to study the impact of consolidation on women and minority ownership in the media. For Free Speech Radio News, I'm Yanmei Xie, on Capitol Hill.
FEATURES
Senate Votes to Provide $70 Billion for Iraq War
The House will vote on a final omnibus spending bill today, which includes $70 billion for Iraq war funding. The original bill passed by the house included $31 billion for operations in Afghanistan – and the amendment for additional war spending was introduced in the Senate by Kentucky's Mitch McConnell. Although Democrats asserted just weeks ago that no additional money would go to fund the wars without insuring troop withdrawal timelines, they voted to add $70 billion. But not everyone in the Senate approved of the amendment. Wisconsin Senator Russ Feingold offered his own amendment to bring the troops back from Iraq within nine months, after which time funding for the war would end. On the Senate floor, Feingold remarked that people want to see an end to the war and they don't know what's stopping lawmakers from doing so.
South Korea 's New President May Face Criminal Charges
South Korea has elected a new president. The former Mayor of Seoul, Lee Myung Bak, scored a landslide victory at the polls today. His win may mean a shift in policy toward North Korea and closer ties with the United States. But, the president-elect may be brought up on criminal charges before he even takes office. From Seoul, FSRN's Jason Strother has the story.
Kurdistan Moves to Censor Independent Press
Leaders in Iraq's Kurdish region have passed a new law to control the media there. The press in Kurdistan is dominated by media that's friendly to the region's two main political parties – but as Hiba Dawood reports, it's independent journalists that shun such affiliations who are expected to be targeted.
Iowa 's Grassroots Political Organizing
The Iowa Caucuses are often described as a grassroots, from the ground up type of effort. Washington Editor Leigh Ann Caldwell has been in Iowa this week, taking a look at organizing, not by the Presidential campaigns, but by everyday citizens , and reports back on these efforts. She also finds that with grassroots organizing comes some inevitable disenfranchisement.
Ohio to Overhaul Voting Procedures
Ohio's Secretary of State has called for a sweeping overhaul of the state's voting procedures, including getting rid of its current touch screen electronic voting machines. Evan Davis has this report.
Low Income African Americans in Northern California Targeted by Police
In news from California, two civil rights organizations are accusing the Antioch Police Department of racism and harassment of African-American families who use Section 8 rental vouchers. Antioch's Community Action Team, or CAT, is a special police unit whose stated purpose is to deal "with increasing challenges in our community that directly affect the quality of life in Antioch." But as FSRN's Puck Lo finds, according to a report released by civil rights advocates yesterday, African Americans in Antioch are four times as likely as white families to be investigated by the Police Department.