January 12, 2007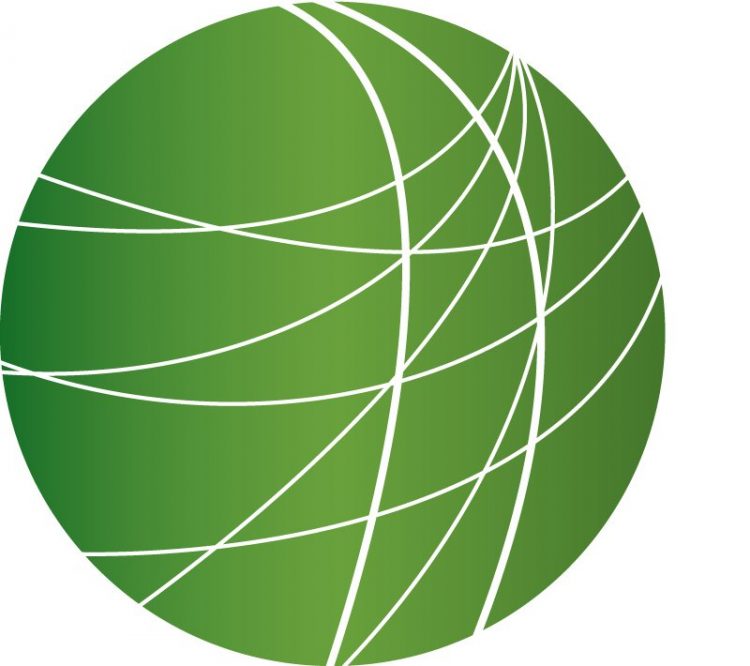 Headlines (5:30)
U.S. EMBASSY IN ATHENS HIT BY PROJECTILE
The government of Greece has blamed "domestic terrorists" for launching a projectile today at the US Embassy in Athens. The embassy was closed at the time. The projectile broke some windows and caused minor damage to a third floor bathroom. U.S. Ambassador Charles Ries describes the incident as a "very serious attack".
POSADA CARRILES INDICTED IN TEXAS
A Cuban-born man considered a terrorist in at least 2 countries has been indicted by a West Texas grand jury for lying to US immigration officials. Leslie Clark reports.
A federal grand jury yesterday indicted Louis Posada Carriles on one count of naturalization fraud and 6 counts of lying to federal officials while seeking U.S. citizenship. Posada entered the United States illegally in 2005 and has been in prison in El Paso, Texas since his arrest in May of that year. Posada, a former CIA operative, is considered a terrorist by both Cuba and Venezuela who say he planned the bombing of a Cuban airliner in 1976 which killed all 73 people on board. Cuban authorities say Posada Carriles masterminded the bombings of 2 Cuban hotels in 1997. The US has rejected requests to extradite Posada Carriles to either Venezuela or Cuba. Instead, the U.S. government asked 7 different countries to give Posada asylum. All 7 have refused. If found guilty of the charges he faces, Posada Carriles could spend up to 10 years in prison for naturalization fraud and five years in prison on each of the 6 false statement counts. Posada Carriles is due to appear in court next week. For FSRN, I'm Leslie Clark in ABQ, NM.
ANTI-IMMIGRANT ORDINANCE HALTED BY JUDGE
A Texas judge has moved to halt a controversial anti-immigrant ordinance from going into effect in a Dallas suburb. Renee Feltz reports.
Last month, City Council members for the Dallas suburb of Farmers Branch voted to ban apartment owners from leasing to undocumented immigrants, or pay a $500 a day fine for violations. Thursday, a state judge temporarily blocked the new ordinance, a day before it was set to go into effect. The judge granted the temporary restraining order in response to a resident's allegations that council members violated an open meetings law by deliberating behind closed doors, and then voting on the ordinance before residents had a chance to read it and submit comments. Later this month, the judge will hear a request to halt the measure until the case goes to trial. Earlier this week, residents presented a petition that forces the city to hold a public vote on the ordinance in May. Council members approved the petition, but had planned to enforce the ban in the meantime. The city faces several other lawsuits, including one that alleges the ordinance is so poorly written it could ban legal immigrants from renting and fails to provide clear instructions for apartment landlords. Thursday, local merchants filed a fourth lawsuit, alleging the ordinance has made Latino customers avoid Farmers Branch altogether. That suit seeks damages for loss of revenue and future profits. For FSRN, I'm Renee Feltz.
PRESCRIPTION DRUG LEGISLATION PASSES HOUSE
The House of Representatives today passed a plan to for the government to negotiate prescription drug prices for Medicare recipients. Democrats hope this will be the first step towards rewriting parts of Medicare's prescription drug regulations. The measure is part of House Speaker Nancy Pelosi's plan to pass a series of Democratic objectives in the first few days of Congress. President Bush said Thursday he would veto the bill if it reaches his desk. But before that can happen, the measure must first pass the Senate – where at least one Republican Senator has vowed to filibuster. Whether Senate Democrats have the 60 votes necessary to override such opposition is unclear.
PUSH FOR ANTI-TRAFFICKING LEGISLATION IN NY
Activists in New York are pushing the State legislature to pass tough anti-trafficking laws. From New York, Rebecca Myles has the story.
New York City is one of the country's busiest points of entry and because of this, has been a strategic location for human trafficking operations. New York City Council members and activists want the state's legislature to approve measures that would create stronger penalties for traffickers and those who buy sex from the victims of trafficking operations. They also want a state-funded rehabilitation programs for trafficking victims. Speaking yesterday on the steps New York's Supreme Court, feminist Gloria Steinem said the worldwide figures of trafficked girls and women is close to 12 million, making it larger than the slave trade of the 18th century. (Steinem audio) "It is bigger now than it was then, it is more profitable than the illegal slave trade, we cannot close our eyes to it, we need another abolitionist movement." The law that the anti-trafficking activists want has failed in the state legislature for the past three years. Twenty-one state have local laws that specifically punish human trafficking activities beyond penalties outlined by federal law. For Free Speech Radio News, I am Rebecca Myles reporting.
PROTESTS TURN DEADLY IN COCHABAMBA
Demonstrators filled the central plaza Cochabamba, Bolivia today calling for the ouster of the provincial governor. Bolivian media reports indicate that at least 2 people died yesterday after a group of pro-government thugs attacked demonstrators. Small farmers, students, and organized labor have been mobilizing since last week and have vowed to keep up the pressure in the streets until the governor steps down.
Features
Thousands of Cities Protest Against Iraq War Escalation (1:30)
About 500 people braved 25 degree weather outside the White House last night to protest the escalation of the war in Iraq. Jeff Kovite is the father of Gavin Kovite, who served a tour of duty in Iraq. Jeff is a Navy vet, a member of Military Families Speak out, and a speaker at the White House demonstration.
Bush Reveals New Iraq War Details (4:15)
A somber tone remains two days after the President announced more troops are heading to Iraq. But a few more details of the plan were revealed. Washington Editor Leigh Ann Caldwell reports.
Mentally Unstable Soldier Sent to Combat (4:15)
George Bush could run into problems with his plans to escalate the Iraq war and increase the size of the standing Army and Marine Corps. Already, the Pentagon is having difficulty meeting its recruitment goals – and, Aaron Glantz reports, there are signs the military is already sending the mentally unstable into combat.
Bangladeshi Interim PM Resigns in Face of Continuing Protest (3:45)
Thousands of soldiers took control of Bangladesh's capital city of Dhaka, in the South Asian country that has been going through political turmoil over the fairness of upcoming elections. Soldiers arrested an opposition politician today in a pre-dawn raid; one day after the president declared a nationwide state of emergency and postponed upcoming elections after weeks of often violent protests. Vinod K. Jose reports.
UK Considers Personal Carbon Credit Scheme to Reduce Greenhouse Gas Emissions (3:45)
There's an estimated $95 billion global market in carbon trading; profits for some of these companies are doubling, even tripling every year. Europe's much heralded Emissions Trading System failed to persuade companies, which are the biggest polluters, to reduce their emissions. Instead, emissions are on the rise, and many companies made windfall profits in the first year. The British government is now considering the viability of a personal carbon accounting system. But would Britain's proposed scheme be any more effective at reducing greenhouse gas emissions? Naomi Fowler reports from London.
"Operation Tijuana" Militarizes Border City (3:45)
It's been a little more than a week since the start of Operation Tijuana, a major Mexican military offensive aimed to crack down on organized crime in the sometimes violent border city – and already, soldiers and federal agents have taken over the streets of Tijuana, beginning a new chapter in the militarization of northern Mexico border towns. FSRN's Alonso Rivera reports from Tijuana.