February 19, 2007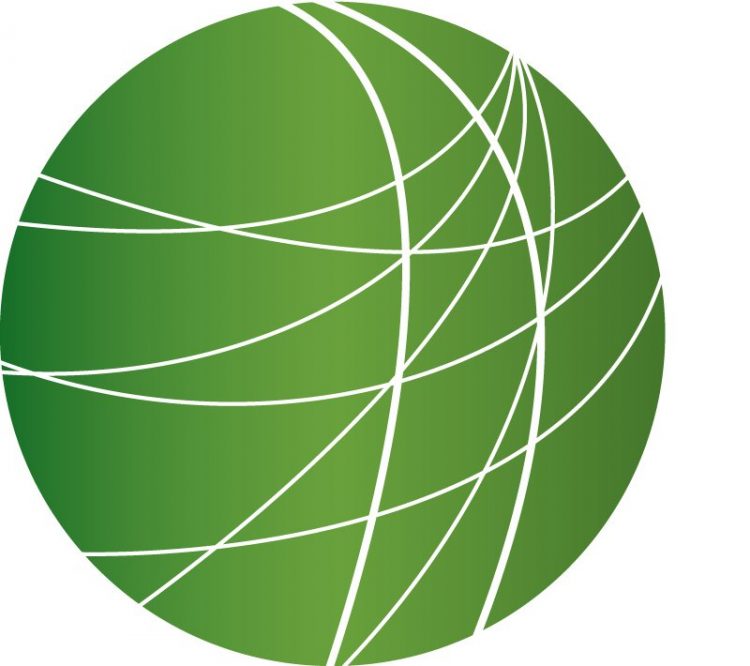 Headlines (5:10)
DETERIORATING SITUATION IN GUINEA
Members of the opposition movement in the West African nation of Guinea say the situation on the ground has deteriorated significantly since the president declared martial law one week ago. Although military leaders have eased the curfew to 12 hrs a day – down from 20 – in an apparent concession, human rights organizations are sounding the alarm over reports from the area implicating troops of raping and shooting civilians. Last Monday, President Lansana Conte gave extraordinary powers to the military to crack down on a powerful opposition movement that has been demanding his resignation. Even before the state of emergency, the country's police and military had acted with extreme violence against protesters – even using live ammunition to disperse demonstrations. More than 100 protesters have been killed since the start of a national strike in mid January sparked the movement to unseat the president. Conte has ruled Guinea since coming to power in a 1984 coup. The declaration of martial law is set to expire on Friday.
PHILIPPINES HOUSE PASSES ANTI-TERROR LEGISLATION
The Philippines House of Representatives today passed an anti-terrorism bill that critics fear could be used by the government to crack down on political opposition. The Senate earlier approved the bill and President Gloria Macapagal Arroyo is expected to sign it into law soon. Girlie Linao reports from Manila.
Shortly after the Philippine House of Representatives passed the Human Security Act, left-wing activists vowed to ask the Supreme Court to block the measure as soon as it is signed into law. While several safeguards against abuses have been included in the legislation, critics are still worried that it could be used to crack down on political dissent. Activists warned that the law was too broad and too vague that it could be used to go after legitimate forms of opposition against the government. They also plan to ask voters not to support lawmakers who voted for the passage of the law during congressional and local elections in May. Under the bill, suspects can only be detained without charges for three days, down from the 30 days that police earlier sought. It also stipulates that persons wrongfully detained would receive about 1,000 dollars in compensation for each day of detention. The bill also excludes the military from implementation of the law, which would be suspended two months before and one more after any election. For Free Speech Radio News, I'm Girlie Linao in Manila.
MARINE SENTENCED TO 8 YEARS
A US Marine has been sentenced to 8 years in a military prison for his role in the murder of an Iraqi civilian. Lance Corporal Robert Pennington received a reduced sentence and did not have to stand trail for a number of other charges as part of a plea bargain that requires him to testify for the government. Seven other US servicemen have been charged in the case of the death of Hashim Ibrahim Awad. After a fatal shooting, Awad's body was left on the side of the road with an assault rifle and a shovel in order to give the appearance that he was an insurgent.
CO2 EMISSIONS IN UK HIGHER THAN REPORTED
The UK's real impact on global warming has been massively underestimated – that's according to a Christian Aid report published today. From London, Naomi Fowler reports.
Today's report casts doubt on Prime Minister Tony Blair's assertion that the UK only produces around two per cent of the world's carbon emissions. Christian Aid estimates that nearly 200 million tonnes of CO2 are missing from the annual emissions reports of the top hundred companies on the London Stock Exchange, but says that figure could well be into the billions. That figure is more than the entire annual emissions of Pakistan and Greece. More alarming still, the report says just the indirect emissions from five of Britain's largest oil, gas and mining groups – actually accounts for more than 9% of global emissions. According to Christian Aid, all this means that Britain isn't assuming anything close to its obligations when it comes to emissions cuts; and they've called on the British government to make emissions reporting standards clear to companies, and mandatory; if carbon emissions are to be cut back, it is critical to know what the true emissions output actually is. This is Naomi Fowler in London for Free Speech Radio News.
DAMAGED JAPANESE WHALING VESSEL STILL ADRIFT
The government of New Zealand wants a disabled Japanese whaling vessel towed out of Antarctic waters. A fire last week left the ship badly damaged and environmentalists fear that hundreds of thousands of gallons of fuel could spill onto pristine penguin breeding grounds if the Nisshin Maru sinks or springs a leak. The ship has so far refused any offers of help – particularly from Greenpeace, which has a boat in the area. Greenpeace says that the whaling vessel could be pinned in by gathering ice floes if it is not moved out soon. Japan is one of the only countries in the world that practices whaling, although it claims it is for scientific research.
NJ CIVIL UNIONS LAW TAKES EFFECT TODAY
A state law recognizing civil unions came into effect today in New Jersey. Same-sex civil unions are legal in Vermont and Connecticut, while California recognizes domestic partnerships. Massachusetts is the only state that permits two people of the same gender to marry.
Features
Violence Escalates in Iraq (2:45)
Iraqi guerrillas attacked a U-S base north of Baghdad today, using a trio of suicide car bombs to kill at least two soldiers and eight Iraqi police before more than fifty guerrillas opened fire at the base in support of the initial attack. The attack came as U-S and Iraqi troops continued sweeps of neighborhoods in Baghdad: Hiba Dawood reports.
Congressional Democrats Re-Group On Iraq Front (3:30)
Senate democrats failed on Saturday to force a vote on their non binding resolution opposing the Bush administration's escalation in Iraq. But democrats in both houses promise they'll do more to limit the war in Iraq. Right now, they say, they're plotting out their strategy. FSRN's Leigh Ann Caldwell reports.
Train Bombs Kill 66 Headed from India to Pakistan (2:50)
Near the Indian capital of Delhi today, two bombs exploded on a train destined for Pakistan, sparking a fire that killed at least 66 people. Indian officials said the attack was aimed at disrupting peace talks between India and Pakistan—it took place just a day before the next scheduled round of talks between the two nuclear rivals. Vinod K. Jose reports.
Tens of Thousands March Against U.S. Military Expansion in Italy (3:30)
On Saturday, tens of thousands rallied in the Italian city of Vicenza to protest against the expansion of a US military base there. A closely-divided Italian parliament approved the expansion earlier this month—it will increase U.S. troop levels in Vicenza from 2,000 to 5,000, and likely expand the base's role in U.S. interventions in the Middle East. Diletta Varlese reports.
What Does the Bush Budget Mean for Native Americans? (3:30)
President Bush requested 2.2 billion dollars for the Bureau of Indian Affairs in his 2008 budget proposal, which is slightly below the funding level for 2007. Yanmei Xie reports that senators and tribal leaders are concerned about the fate of several Native American programs.
Nigerial Parliament Holds Hearings On Anti-Gay Legislation (3:00)
Nigeria's parliament is moving closer to approving a controversial bill seeking to penalize gay advocacy. The country has already outlawed same-sex acts—the latest bill would criminalize advocating for the rights of LGBT Nigerians, or participating in an LGBT club or support group. Human rights groups oppose the bill, saying it infringes on individual and minority rights. But Nigeria's most influential Christian and Muslim organizations support the bill, and it seems likely to pass before April's election. Sam Olukoya reports from Lagos on recent public hearings on the legislation: