January 16, 2007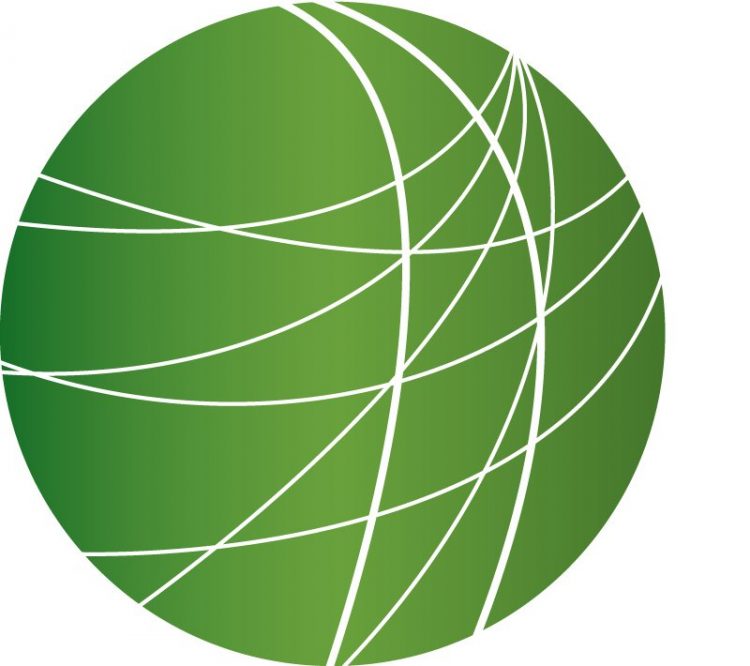 Headlines (4:45)
SOMALIA SEEKS PEACEKEEPERS AND RESERVES MEDIA BAN
Somalia's prime minster announced today that African peacekeepers from at least 5 different countries will arrive there before the end of the month. Ethiopia has indicated that it wants to withdraw its troops from Somalia as soon as feasible. Meanwhile, the Somali government has reversed a decree that shut down the country's main broadcasters just one day after it was issued. Authorities had accused three Mogadishu radio stations and the local office of Al-Jazeera TV of favoring the Islamist council that ruled much of central and southern Somali prior to last month's military offensive.
"SCOOTER" LIBBY JURY SELECTION BEGINS
In Washington DC, jury selection began today in the trial of former White House aide Lewis "Scooter" Libby. Libby, who used to be the vice president's chief of staff, faces charges of perjury, obstruction of justice and of lying to federal agents investigating the 2003 leak of a CIA agent's identity to members of the press.
SOUTH KOREANS PROTEST FREE TRADE TALKS
In Seoul, American and South Korean negotiators are meeting this week to hammer out the details of a bi-lateral Free Trade Agreement. While the deal could mean cheaper imports for consumers in both countries, many South Koreans oppose the planned agreement for fear that it would ruin their economy. FSRN's Jason Strother has more from Seoul.
Several hundred protestors marched to the hotel where the sixth round of free trade talks are being held. South Korean farmers, labor unions and student groups say that tariff-free trading with the U.S. will destroy the nation's agricultural industry. Waving banners and chanting "stop the negotiations", demonstrators here in Seoul remained peaceful. Over 15 thousand riot police have been dispatched throughout the city to maintain order. Anti-FTA rallies in the past have quickly turned violent. The talks have been stalled in part by Seoul's refusal to open up its rice markets. Washington also wants Korea to resume beef imports that have been blocked since 2003 over fears of mad cow disease. One South Korean farmer says that importing US beef without any protections means the end of his livelihood. (sound) "All the farmers who produce meat will not be able to live, we need limits." Reporting for Free Speech Radio News, I'm Jason Strother in Seoul, South Korea.
RE-OCCUPATION OF CONDEMNED HOUSING PROJECT IN NOLA
The reoccupation of a public housing development in New Orleans that has been closed since Hurricane Katrina enters its second day today. A group calling itself Mayday New Orleans is inside the development and says that it will not leave until the housing units are reopened. Christian Roselund has the story.
Today's continuing occupation of the sprawling St. Bernard housing development follows a massive Martin Luther King day demonstration yesterday where hundreds of public housing residents cut open chain link fences and returned to clean their units. The Saint Bernard development is one of four developments in New Orleans that the Department of Housing and Urban Development condemned to destruction last June. Mayday New Orleans members began occupying a community center in the development last night. Curtis Mueller of Mayday New Orleans: (sound) "We are keeping this place open so that people can clean it; not just this community center, but the entire St. Bernard housing development… and we're not willing to negotiate our departure. We're taking all of our direction from public housing residents." For FSRN, this is Christian Roselund in New Orleans.
MOHAWKS PROTEST ANOTHER PLANNED DEVELOPMENT OF DISPUTED LAND
Indigenous protesters in Canada erected a blockade late last week in protest of ongoing land developments in the Canadian Provence of Ontario. Stefan Christoff reports from Montreal.
Members of the Mohawk nation in Ontario erected barricades late last week outside of a gravel quarry west of Kingston, Ontario in protest of plans to build luxury condominiums on disputed land. Provincial police intervened on Friday, arresting and then releasing two protestors, while native communities across Canada remain on edge. Mohawk protesters say that Canadian authorities illegally took over the disputed land, known as the as the Culbertson Land Tract, in 1836 and 1837. Historical claims on indigenous land have become an increasingly high-profile issue throughout Ontario and other Canadian provinces. Indigenous protestors at a land reclamation site south of Toronto known as Six Nations have held blockade lines in protest of a Canadian housing development for upwards of 1 year. The protesters who erected last week's barricades have stated they will take similar actions in the future. This is Stefan Christoff reporting for Free Speech Radio News in Montreal.
Features
Trouble in South Waziristan after Pakistani Army Attack (2:30)
The Pakistani Army claimed an air strike conducted by its helicopters on an alleged militant camp in South Waziristan, alongside the Afghan border, killed 20 fighters Tuesday. However, some 600 tribesmen demonstrated against the strike, claiming the dead were all innocent workers who were cutting trees at the time of the raid. And independent sources say that most of the victims were Afghan refugees heading back to Afghanistan. Masroor Hussain reports from Islamabad.
Military Members Head to Congress (4:00)
The House of Representatives will mirror the Senate when it comes to Iraq. Their first step will be a resolution in which lawmakers can vote in support or in opposition to the President's plan to send an additional 21,500 troops to Iraq. Meanwhile, members of the military have taken their outrage of a troop increase to Congress. Washington Editor Leigh Ann Caldwell reports.
United Nations Says 34,452 Iraqi Civilians Killed in 2006
The United Nations says that at least 34,452 Iraqi civilians were killed in sectarian or other violence in 2006, and that more than 36,000 were wounded. The UN Mission in Iraq released its 9th report on the human rights situation in the country – the report covers November and December of last year, two months in which more than 6,000 Iraqi civilians were killed and nearly 7,000 wounded. A bombing outside a university in Baghdad killed at least 65 people today; one of several attacks in mainly Shiite districts. At least 110 Iraqis died in violence across the country today.
Iraqi Prime Minister Cracking Down on Mehdi Army (3:00)
Condoleeza Rice continued her tour of Middle Eastern countries today, attempting to secure a consensus on US policy in Iraq. But even as President Bush lays down ultimatums for the US-backed Iraqi government, it is becoming increasingly clear the Iraqi leadership is willing to pursue its own policies over US objections. Hiba Dawood and David Enders report.
Army First Lieutenant Ehren Watada Speaks at MLK Day Celebration (2:00)
Lieutenant Ehren Watada was the keynote speaker for the Seattle Martin Luther King Day celebration. Currently facing a court marshal for refusing to re-deploy to Iraq, Watada risked further charges by the US military for "behavior unbecoming an officer" when he spoke out against the war in Iraq. FSRN's Mark Taylor-Canfield has more.
House of Representatives Expected to Vote to Reduce Interest Rates on Federally Subsidized Student Loans (3:30)
The House of Representatives is expected to vote to reduce interest rates on federally subsidized student loans tomorrow. This is part of the hundred-hour package of promises by Democrats to the people. Nan McCurdy has more from Capitol Hill.
Texas Inmates Remain Behind Bars Even After Sentences are Overturned (5:00)
Death penalty cases in Texas have come under increasing scrutiny. Several men have had their convictions overturned by the US Supreme Court and other appeals courts. What happens next may surprise you. Many of the men remain in jail. FSRN's Renee Feltz reports.