February 01, 2007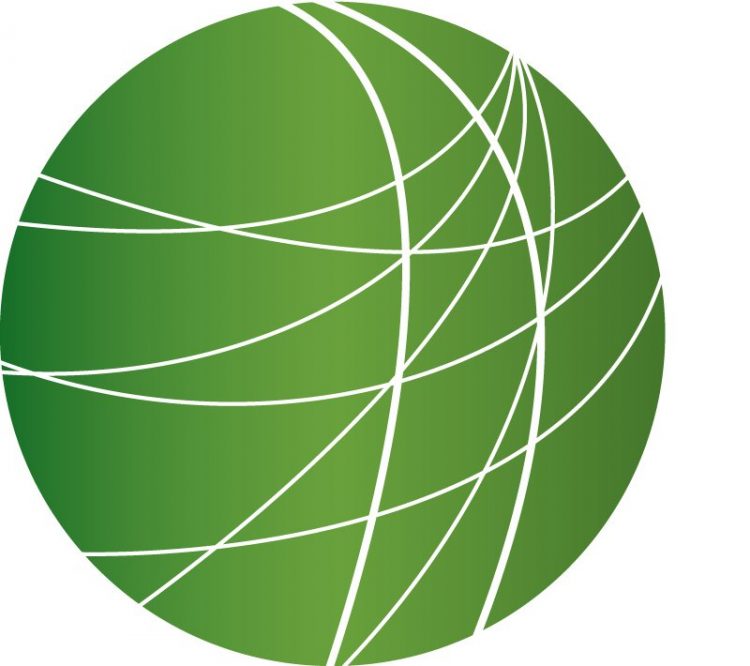 Headlines
IRAQ ATTACKS AND SUICIDE BOMBINGS
Iraq has witnessed another day of intense violence with a double-bombing at a market in Hilla and 3 separate attacks in residential areas of Baghdad. Hiba Dawood reports.
Iraqi Vice President Tariq Al Hashemi is calling for the immediate implementation of a new security plan in order to curb the sectarian violence that has been spiraling out of control. One hundreds kilometers south of Baghdad, two suicide bombers blew themselves up today at a vegetable market in the town of Hilla, leaving at least 45 dead and 150 wounded. Shiite businessman Mohamed Hassan is a resident of Hilla: (sound) "Frankly, the war is open between the Sunnis and the Shiites. And we know that in wars, everything is allowed. Any war is un ethical. And since the sectarian strife is on its peak now, the Sunnis won't hesitate to do anything to the Shiites and the Shiites won't hesitate to anything to the Sunnis." In addition to the market in Hilla, at least 10 people were killed in 3 separate attacks in Baghdad today. Mortars landed in a Sunni neighborhood just hours after 2 separate attacks in predominately Shiite areas of the capital. For FSRN, I'm Hiba Dawood reporting.
EAVESDROPPING DOCUMENTS RELEASED TO CONGRESS
Lawmakers will now be able to examine documents from the Bush Administration's warrant less surveillance program. FSRN's Karen Miller has more.
After a year's worth of tense hearings in Congress and lawsuits in the courts, the Justice Department has finally released classified documents and secret court orders that have directed the National Security Agency's 5 year old surveillance program. This comes two weeks after the Bush Administration agreed to comply with the mandate of the Foreign Intelligence Surveillance Court, which originally had judicial oversight of sensitive surveillance operations. The Members of the Intelligence and Judiciary committees are now reviewing the material and will decide if further oversight is needed. The Bush Administration has said it will not make the classified information publicly available. For Free Speech Radio News in Washington DC, I'm Karen Miller.
POLICE QUESTION BLAIR AGAIN
After a news black-out lasting nearly a week, it's emerged today that Tony Blair was questioned by police for a second time over allegations that political appointments – seats in the House of Lords were granted to large donors to Tony Blair's Labour party. From London, Naomi Fowler has more.
Police questioned the Prime Minister last Friday, but kept the news from the press until today. They've since re-arrested Tony Blair's chief party fundraiser, Lord Levy on suspicion of conspiracy to pervert the course of justice. There's been speculation that the police investigations may have uncovered a parallel email system operating in the Prime Minister's office in Downing Street; also, that police have been frustrated by lack of cooperation and access to official communications and documents. Member of Parliament Angus MacNeil of the Scottish Nationalist Party was the one who first made the formal complaint to the police: (sound) I hope that with the latest arrest we don't have Downing Street again as they were a few months ago spinning against the investigation, that Downing Street understand that this isn't a political move, this is a criminal justice move and it deserves respect and time and I hope that Downing Street are not trying in any way to undermine the investigation.' The British public is now watching to see whether there will be criminal charges. If there are, it will have very serious implications for Tony Blair. This is Naomi Fowler in London for Free Speech Radio News.
SOMALIA HAS NEW PARLIAMENT SPEAKER
The Somali transitional parliament has elected Sheik Aden Mohammed Nor as the new parliament speaker after former speaker Sharif Hassan was ousted in mid January following the fallout from the defeat of the Islamists in December. Abdurrahman Warsameh reports from Mogadishu.
The former speaker was opposed to Ethiopian involvement in toppling the Islamists in Somalia. Many in the International Community saw the ousting of Sharif Hassan as detrimental to Somali national reconciliation. Meanwhile a videotape massage posted on the defeated Islamists' web site warns African countries against sending troops to Somalia. Hooded men with AK-47 and machine guns said any African peace keepers would be seen as invaders and targeted for attack. The threat was delivered as leaders met at the African Union summit on Somalia in the Ethiopian capital, Addis Ababa. Few countries were willing to commit troops and only 3-4000 out of the 8500-strong peacekeeping forces needed will be deployed. The AU expects to begin deployment within the next three weeks. For FSRN, this is Abdurrahman Warsameh in Mogadishu.
TORTILLA PROTEST IN MEXICO
Tens of thousands of demonstrators filled Mexico City's central plaza yesterday to protest the rapid rise of food prices – particularly in the case of tortillas. The price of tortillas – the basis of the Mexican diet – has been sky rocketing since the first of the year. Prices have as much as quadrupled in some areas. The new administration of President Felipe Calderon blames corn suppliers and tortilla makers for the sudden spike in the price of the staple product. Demonstrators at yesterday's massive march say the government has the power to fix price controls, but lacks the political will.
Features
Two Key Democrats Create Hurdle Towards Resolution Opposing Troop Increase
The Senate heard testimony for two appointees today: General George Casey to become Army Chief of Staff and Michael McConnell to head the Intelligence Agencies. Meanwhile, a debate on how to proceed in Iraq has heated up in the Senate. Two key Democratic defectors are making a compromise resolution opposing the troop increase in Iraq more difficult to garner the 60 votes necessary for it to pass the Senate. Washington Editor Leigh Ann Caldwell reports.
White House Wants Congress to Renew Fast Track for Trade Deals
The White House is asking Congress to renew trade promotion authority known as Fast Track, which allows the President to negotiate trade deals that are sent to Congress for a simple up or down vote. Democrats are calling for more congressional oversight of trade agreements, and it's unlikely they would renew Fast Track without new conditions. Nan McCurdy has more from Capitol Hill
Climate Change Report to be Released Tomorrow
The UN's Intergovernmental Panel on Climate Change's report will be released tomorrow in Paris. The report, which is issued once every five years, is used to guide policy makers to develop strategies to combat global warming. A draft of the report indicates that worldwide, we'll see increasing temperatures, rising sea levels and more intense hurricanes and tropical storms. Michael Zemp works with the World Glacier Monitoring Service. The group, in operation since the 1800s, receives glacier data from 30 correspondents around the world.
Federal Judges Hear Historic"Enemy Combatant" Case
Federal judges heard oral arguments today in the case of the only so-called enemy combatant detained in the United States. Legal experts say the case is pivotal in determining who can be declared an enemy combatant and whether Habeas Corpus rights will be restored for non-citizens living in the US. FSRN's Catherine Komp was at the hearing today and files this report.
Students Mobilize Against Plan to Create Private Education in Greece
Greece was shaken by the loud and combative slogans of students today, opposing a plan to create private colleges and universities in the country. Aris Oikonomou reports.
Molly Ivins Passes at 62
Progressive journalism lost one if its most distinctive voices last night: Molly Ivins, a syndicated political columnist, former editor of the Texas Observer, author and teacher known for her dead-on political analysis, and an accessible storytelling style, died yesterday after a long battle with breast cancer. Political journalist, Molly Ivins died yesterday in Austin, Texas. She was 62.