January 31, 2007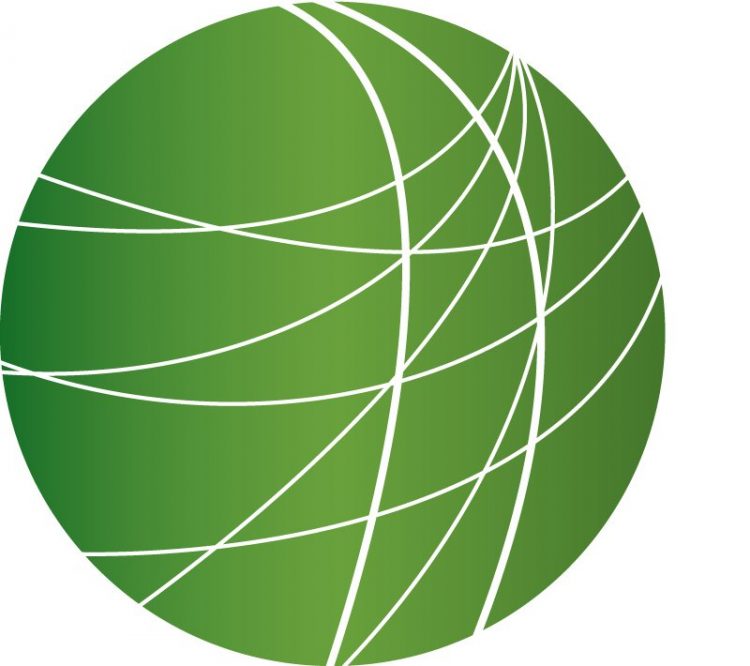 Headlines (5:15)
CHAVEZ GRANTED SWEEPING POWERS
Venezuela's National Assembly unanimously passed a law today that will allow President Hugo Chavez to issue laws by decree for a limited time on a wide range of issues, which he says will enable him to introduce Socialism in Venezuela more rapidly. Greg Wilpert has the story from Venezuela.
In an outdoor session that was open to the public, Venezuela's legislature passed a so-called "enabling law," which will allow President Chavez to pass laws by decree over the next 18 months in eleven areas. This is third time that Chavez has been given such powers by the National Assembly and Chavez is the seventh Venezuelan president to make use of this provision in the Venezuelan constitution. Chavez asked the legislature for this enabling law with the argument that efficiency and the population's eagerness to move the country towards what he calls "21st century socialism," requires it. The National Assembly easily agreed to the provision, which requires a three-fifths majority to pass, because it is entirely controlled by Chavez supporters, ever since the opposition boycotted National Assembly elections last year. The eleven areas in which Chavez may pass laws include the reform of the state for less bureaucracy and corruption, the strengthening of grassroots democracy, the nationalization of strategic industries such as telecommunications, and the reorganization of political jurisdictions, among other things. Venezuela's opposition parties say they plan to challenge the enabling law in the Supreme Court.
HOUSING ACTIVISTS ARRESTED IN NEW ORLEANS
New Orleans police removed two housing activists from a condemned housing development early this morning, ending a two-week occupation. The St. Bernard development has been the sight of frequent protests by residents and their supporters to reopen thousands of units of public housing that have been closed since Hurricane Katrina. Christian Roselund is in New Orleans and has more.
NOPD SWAT teams burst into the St. Bernard Development around three AM and arrested Jamie "Bork" Laughner and Curtis Rumrill, two members of Mayday NOLA, a housing rights group that has been occupying the development for two weeks. Housing activists on the scene claim that SWAT team members armed with semi-automatic rifles turned media and supporters away. The occupation began on Martin Luther King Day when dozens of residents and hundreds of supporters entered the development and began to clean out the units, which have been uninhabited for seventeen months. The occupation of St. Bernard is part of a movement to reopen thousands of units of public housing in the city that the Federal Department of Housing and Urban Development condemned to destruction last June. Soleil Rodrigue, media liaison for the group Survivor's Village: (Audio: Rodrigue: this is one of the fingers of the land grab that is going on here in New Orleans. People need housing now, and this housing is in better condition than most of the homes that were damaged by the flood.) At the time of this report, a New Orleans judge had ordered the release of Rumrill and Laughner, and housing activists were awaiting their discharge from the city's jail.
ARREST WARRENTS IN EXTRAORDINARY RENDITION CASE
Arrest warrants have been issued in Germany for 13 people in connection with the alleged CIA-orchestrated kidnapping of a German citizen in the agency's extraordinary rendition program. The warrants were issued in the last few days against the alleged kidnappers on suspicion of false imprisonment and serious bodily harm in connection with the abduction of Khaled al-Masri, a German citizen of Lebanese descent. Al-Masri maintains he was abducted in December 2003 at the Serbian-Macedonian border and flown by the CIA to a detention center in Kabul, Afghanistan, where he says he was abused. AL-Masri was later released when the CIA determined they had detained the wrong person.
PROTESTS IN ECUADOR SHUT DOWN CONGRESS
Ecuador's Congress, which the nation's new socialist President Rafael Correa refers to as a "sewer of corruption", was stormed by thousands of protesters yesterday after it blocked a promised referendum on a new Constituent Assembly. Joseph Mutti reports from Quito.
Congressional representatives suspended proceedings and had to be escorted out of the building after an angry multitude threatened to have their heads Tuesday. The date for the Constituent Assembly referendum has been set by Correa for March 18, but Congress is doing everything it can to prevent the establishment of a new legislative body that will ultimately replace it in spite of the support of 70% of the nation for Correa's reforms. Deploring any violence, but defending the people's right to protest, the president said that there was no clash between the executive and Congress but rather between 13 million Ecuadorians and 100 deputies.
ISRAEL PROPOSES MOVING WALL FURTHER INTO WEST BANK
According to the Israeli daily Ha'aretz, Israeli Prime Minister Ehud Olmert has approved moving a section of the West Bank Separation Wall at least five kilometers east of the Green Line near the West Bank city of Ramallah, in order to take in the nearby settlements of Nili and Na'aleh.
This proposed route would create two Palestinian enclaves separating about 20,000 Palestinians while Nili and Na'aleh together have some 1,500 residents. The move came as a result of pressure of the Israeli settlers of both illegal settlements. If approved by the cabinet, it will be the first time the Israeli government moved the route away from the Green line that separates the occupied West Bank from Israel. The Israeli High court had previously ordered some sections of the wall be moved closer to the green line because of the negative impact on the Palestinians.
Features
Congress Members Grow Weary of Possible Armed Conflict with Iran (3:15)
Members of Congress are growing weary amidst growing anticipation that the Bush Administration is heading towards armed conflict with Iran. Washington Editor Leigh Ann Caldwell has more.
Report Indicates Conflicting Stories Regarding Najaf Battle (4:30)
An article in today's Independent indicates that there are conflicting accounts of Monday's battle in Najaf between US-backed Iraqi security forces and a messianic cult called the "Soldiers of Heaven", which resulted in the deaths of 263 people. Iraqi and Arab news sources say that those killed were tribal Shia pilgrims making their way to Najaf to celebrate Ashoura when the tribe's leader and his wife were fired upon at a checkpoint. As fighting between the tribe and Iraqi security forces escalated, more and more groups joined in – a story that contradicts English-language accounts of Monday's battle. Patrick Cockburn is in Baghdad, he authored today's piece in the Independent.
Immigrant Rights Groups Mobilize at State Level (3:54)
The federal Bureau of Citizenship and Immigration Services announced today the beginning of a 60-day comment period on proposed changes to fees for immigration documents that could result in increases of 80 percent. Meanwhile, as many state legislatures end their first month of business in the new session, local lawmakers are proposing new bills to target undocumented immigrants on the state and local levels. As Darby Hickey reports, these pieces of legislation are not going unanswered, as immigrant rights groups are mobilizing on the state level across the country.
Indian Supreme Court Hears Arguments on Banning Genetically Modified Seeds Trials (4:00)
India's Supreme Court began to hear arguments today regarding an order to ban field trials of genetically modified (GM) seeds in the country. The suicide of 75 BT cotton growing farmers in the past week alone has escalated the issue of GM seeds in India – a country where nearly 60 percent of the population depends solely on traditional agriculture for survival. PC Dubey reports.
Cave Residents in Spain Organize Against Evictions (4:20)
Spanish police in the city of Granada have conducted at least two recent raids on a community of people living in caves in the hills above the city's historic Albaicin district. Although the caves have been continuously inhabited for more than a thousand years, city officials say they have become too dirty and dangerous to be lived in. But local residents say the destruction of their homes has more to do with politics and tourism, and they're organizing to save their neighborhood. From Granada, FSRN's Andrew Stelzer has the story.