April 03, 2007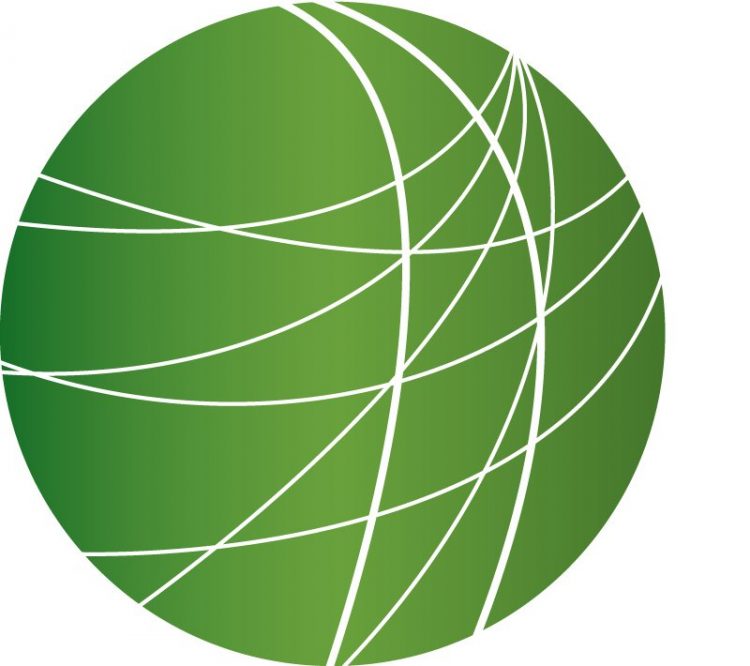 Headlines (5:00)
UKRAINE ON VERGE OF MAJOR POLITICAL CRISIS
A major political standoff in the Ukraine may soon take on crisis proportions. The pro-Western faction of president Viktor Yushchenko is at loggerheads with the parliamentary support base of Russian-allied Prime Minister Viktor Yanukovych. President Yushchenko is under pressure after his move yesterday to dissolve the Ukrainian parliament and call for early elections. Parliament met today, despite the presidential order to disband. The standoff could become the largest political crisis since the Orange Revolution of 2004 brought Yushchenko to the presidency.
TWO-DAY STRIKE BEGINS IN ZIMBABWE
The Zimbabwe Congress of Trade Unions today began a two day work stoppage in protest of low wages and the attacks on workers' rights by the Mugabe government. Tiny Magija reports from Cape Town.
Zimbabwe's government has characterized the work stoppage as "politically motivated," but workers say it is a response to the government's failure to act on citizens' concerns about the country's economic crisis. Zimbabwe's annual inflation is now over 1,700% while unemployment is around 80% forcing many Zimbabweans to survive on grain handouts while others flee to neighboring countries to look for work. Zimbabwe's ruling Zanu-PF party, led by President Robert Mugabe, has caused an international outcry with it's attempts to silence the opposition movement. Meanwhile, the South African trade union federation COSATU has taken to the streets in solidarity with the Zimbabwe Congress of Trade Unions. ZCTU information officer Khumbulani Ndlovumost says many businesses are closed today, despite a large police presence on the streets of the capital and government threats of reprisals. For FSRN, I'm Tiny Magija in Cape Town.
3 DAY JOURNALIST STRIKE IN PALESTINIAN TERRITORIES
Palestinian journalists are refusing to cover government events in protest of government inaction in the case of kidnapped BBC reporter Alan Johnston. FSRN's Rami Almeghari has more.
Palestinian journalists held rallies on Monday in the West Bank city of Ramallah and in Gaza. The demonstrations coincided with an action in London to protest the continued kidnapping in Gaza of BBC reporter, Alan Johnston. A number of activities have taken place since the abduction of the veteran BBC correspondent three weeks ago. The Palestinian Journalists Union has called for a three-day strike, urging its members not to cover the Palestinian government's activities until the latter takes the necessary measures to secure the release of Johnston. Sources within the journalists' union say Johnston's kidnappers have demanded a ransom for his release, but Palestinian officials deny any demands have been made. The Gaza-based Palestinian Center for Human Rights has documented 55 cases of foreigners who have been abducted and released unharmed over the past three years. Three weeks after his abduction, Alan Johnston now holds the record for the longest period of captivity yet endured by a foreign civilian hostage in the Gaza Strip. For Free Speech Radio News and IMEMC.org, this is Rami Almeghari reporting from Gaza.
JOSH WOLF MAY BE RELEASED
San Francisco-based freelance videographer Josh Wolf may be a free man as early as today. Wolf has been imprisoned for more than seven months for refusing to testify before a grand jury. The federal government subpoenaed Wolf to obtain raw footage from a demonstration in which protesters allegedly set fire to a patrol car and assaulted a police officer. Wolf argues that his video serves no evidentiary purpose and has published the footage to his website. His attorneys have requested his release as the video is now publicly available. Wolf continues to refuse to testify before the grand jury.
SEATTLE SETTLES WITH WRONGFULLY ARRESTED WTO PROTESTERS
The City of Seattle has agreed to pay one million dollars to 175 protesters arrested at demonstrations against the World Trade Organization in 1999. Mark Taylor-Canfield has more.
When the World Trade Organization ministerial conference came to Seattle in late 1999, police arrested hundreds of demonstrators and used tear gas, pepper spray, and riot batons to clear the streets. Protesters say the mass arrests violated their rights to freedom of speech and assembly as guaranteed by the US Constitution. A lawsuit filed on behalf of 175 people picked up during a single mass arrest in Seattle's Westlake Park argued that police had no probable cause to suspect any laws had been broken when they arrested the demonstrators….and yesterday, a jury agreed with the plaintiffs. Now the city must pay a one million dollar settlement to the 175 plaintiffs. Their attorney, Mike Withey is hopeful that the settlement will deter law enforcement from engaging in mass arrests of protesters at future demonstrations. (sound) "Police can respect the constitutional rights of protesters and at the same time protect the public safety." As part of the settlement, the city has also agreed to offer new crowd control training for Seattle police officers. This is Mark Taylor-Canfield reporting for Free Speech Radio News in Seattle.
Features
Iraq War Showdown Continues Between Bush and Congress (3:15)
President Bush defiantly opposed any effort by Congress to end the war in Iraq. Meanwhile, anti-war groups are taking advantage of the stand off, by intensifying their campaign against the war. Washington Editor Leigh Ann Caldwell has more.
Questioning Big Pharma's Growing Influence on Capitol Hill (2:15)
Pharmaceutical companies and trade groups have given hundreds of millions of dollars to fund Congressional lobbying efforts over the past several years. But as FSRN's Karen Miller reports, some are beginning to question big pharma's growing influence.
Federal Judge Overrules Military, Grants Marine Conscientious Objector Status (4:00)
A Federal Judge in Northern California has over-ruled the military justice system, and ordered the Marine Corps discharge a soldier who says he wouldn't be able to kill. In his ruling, US District Court Judge James Ware of San Jose ruled reservist Robert Zabala should be discharged from the military as a conscientious objector. It's extremely rare for civilian courts to over-rule military courts, but Zabala's attorney says, it's at least the second time it's happened during the Iraq war. FSRN's Aaron Glantz reports.
New York Prisoner's Collect Calls Reduced by 50 Percent (3:45)
Prisoners and their families across the country pay exorbitant rates for the collect calls that keep them in touch. But, as FSRN's Andalusia Knoll reports, The New York Campaign for Telephone Justice has successfully challenged monopolistic profiteering by phone companies and state governments – telephone rates have been reduced by 50 percent since the start of the month.
Hundreds of Iraqis Continue to Die Daily (3:30)
Recent assertions by US politicians like John McCain that security has improved in Iraq due to a new round of US operations in Baghdad is being regarded as absurd by many Iraqis. Violence today across the country resulted in at least 14 dead bodies found in Baghdad, 19 people kidnapped, and 310 killed in attacks and fighting. US forces killed at least six Iraqi civilians, and four US troops were killed. Hiba Dawood files this report.
Southern California Port Truck Drivers Face Serious Labor Issues (4:00)
Ocean ports are jewels of travel and trade: they're gateways for passengers, and a lifeline for the US economy, which has grown increasingly dependent on foreign goods. International imports and exports flowing through Southern California ports make up hundreds of billions of dollars in trade. A key link in the delivery chain is the independent truck driver. As Monica Lopez reports, underpaid drivers will soon be working under new pollution guidelines that they hope will also address labor issues.