April 09, 2007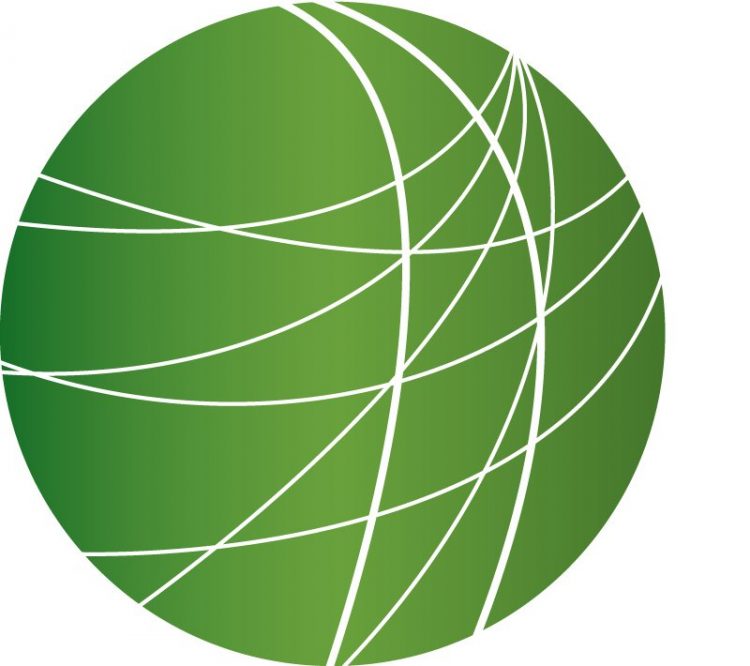 Headlines (5:20)
IRAN BEGINS INDUSTRIAL SCALE NUCLEAR FUEL PRODUCTION
Iran announced today that it has started to produce nuclear fuel on an industrial scale. The government of the oil-rich nation claims it needs the nuclear technology for domestic energy production. The United Nations Security Council has twice sanctioned Iran for its refusal to halt its uranium enrichment program. Iranian president Mahmoud Ahmadinejad said today pressure from Western nations may cause his country to rethink its membership in the Nuclear Non-Proliferation Treaty. Iran has now reportedly begun to operate 3,000 centrifuges to produce nuclear fuel on an industrial scale.
NATIONAL STRIKE IN ARGENTINA
In Latin America – Argentina´s teachers and trade unions participated in a nationwide strike today to protest police violence against teachers in the Southern province of Neuquen. FSRN´s Marie Trigona reports from Buenos Aires.
Teachers led massive marches throughout Argentina today to demand justice for Carlos Fuentealba, a 42-year-old public educator who died last week after a policeman shot him at close range in the head with a tear gas canister. Argentina´s main teachers union is holding a 24-hour strike, while the state-worker umbrella unions held a 2-hour work stoppage. This included public transportation workers. Teachers in white work smocks led the march in Buenos Aires, carrying letters which spelled out "Nunca Mas" or "Never again". Alejandra Bonatto is a Buenos Aires public school teacher from the Union of Education Workers (sound): "This protest is against Governor Sobich. I think us teachers deserve to be at the forefront of this struggle because we are the future of this country. The death of a companero is the death of all us; the students, education, teachers and the future of the nation." In the province of Neuquen, unionized teachers continue to block the major highway leading to Nuequen´s capital, where tensions remain high. Unionists, human rights groups and local organizations are demanding the resignation of Governor Jorge Sobich and they want members of his ruling right-wing party, the Popular Movement of Neuquén (MPN), to leave with him. For Free Speech Radio News, I'm Marie Trigona in Buenos Aires.
VIOLENT WEEKEND OF NARCO CRIME IN MEXICO
Mexico witnessed a striking amount of organized crime-related assassinations over the holiday weekend. The victims included police and a television news reporter. Vladimir Flores reports.
Nearly twenty people were assassinated in gangland-style hits in different parts of Mexico as holy week celebrations drew to a close. The murders occurred in the states of Guerrero, Veracruz, Sinaloa, Nuevo Leon, and Tamaulipas. Between Thursday and this morning in the coastal state of Guerrero, gunmen presumably linked to drug traffickers killed 3 civilians, a police commander, and a reporter with the television giant, Televisa. The reporter was shot in the back multiple times in the late afternoon in the city center of Acapulco, which was filled with tourists at the time. The police commander was gunned down the next day in front of his family as they dined in a restaurant. Mexican authorities say the violence is the result of a war between two groups of drug traffickers fighting for control of the so-called Gulf Cartel. For FSRN, I'm Vladimir Flores.
EAST TIMORESE ELECTIONS
Poll workers in East Timor have begun counting votes in the country's first presidential election since its independence. Voter turnout was so high that extra ballots had to be delivered to polling stations. Some villagers in isolated areas were unable to vote when extra ballots did not arrive. Today's election was largely peaceful, despite the island's volatile political situation. If no candidate wins a clear majority, the country will hold a run-off vote within the next 30 days.
FAST FOOD WORKERS IN SOUTHERN CHINA TO TO UNIONIZE
Multinational fast food companies, McDonald's, KFC and Pizza Hut have been accused of underpaying workers in a southern Chinese province. FSRN's Elise Potaka has more.
At the start of this year, new labor regulations set the minimum wage for workers in China's Guangdong province at 7.5 yuan or 75c per hour. But a report by local paper The New Express Daily said that part-time workers have been receiving as little as 52 cents per hour, 40% less than the minimum wage. In a statement released on Thursday, the fast food companies said that the newly introduced labor regulations are unclear. They questioned whether the minimum wage applies to students, who make up a large part of the fast food labor force. Officials from the All China Federation Of Trade Unions have been meeting with McDonald's and Yum Brands Incorporated, which owns KFC and Pizza HUT. The fast food companies have now reportedly agreed to allow trade unions in their Guangdong Province operations before the middle of the year. But there's been little said of pay conditions in other parts of the country, where its thought employees are facing similar problems. For Free Speech Radio News, I'm Elise Potaka in Beijing.
Features
Bush Unveils Immigration Plan (3:30)
President Bush presented his new immigration plan in Yuma, Arizona, today. It includes measures geared toward attracting the support of Congressional Republicans—but will likely alienate immigrant rights advocates. FSRN's Leigh Ann Caldwell reports:
Immigrant Organizers Unveil Protest Plans (3:30)
Meanwhile, organizers of last year's massive immigrants rights protests and boycott gathered in Los Angeles today to announce "The Great American Boycott II" to protest recent immigration raids and call for legalization of undocumented immigrants. This year, as last year, the main actions are planned for International Workers' Day, on May First. Organizers are calling on immigrants to boycott businesses, stay away from work, and attend mass protests across the country. Javier Rodriguez works with the March 25th Coalition:
Javier Rodriguez works with the March 25th Coalition, which is planning mass immigration rights protests for May 1.
Levin: "We Won't Cut Funding" (1:00)
Senate Armed Service Committee chair Carl Levin told ABC's "this week" that the Senate will not stop paying for the Iraq war if President Bush vetoes spending bills that include a binding timetable for withdrawal of U.S. troops:
Levin's statement runs against the position of Senate Democratic Leader Harry Reid, who said last week that if Bush vetoes the spending bill, Reid would sign onto more stringent spending restrictions proposed by Senator Russ Feingold. Carl Levin said that, confronted with a presidential veto, the Senate would only require "benchmarks":
Iraqis Protest Occupation (3:12)
Meanwhile, Iraqi citizens took to the streets to make their expectations clear. Tens of thousands marched peacefully through the streets of the holy city of Najaf to mark the fourth anniversary of the fall of baghdad and call for a full U.S. withdrawal. The predominantly Shiite crowd included soldiers in uniform, religious leaders, and some Sunnis and Kurds. Hiba Dawood reports that many of the rally's organizers say an immediate end to the U.S. occupation could only improve the situation there:
China Confronts Coal Pollution (4:00)
After years of rapid economic growth, China's government has realized the country is on the verge of environmental collapse. Putting things right, however, is no easy matter. Cheap and abundant coal from Shanxi province helped drive China's rapid development—and mining operations have done tremendous damage to the region's ecology. Now, the central government has acknowledged the problem, and is trying to crack down on thousands of illegal mining operations there. Severine Bardon has more:
Canada: Military Manual targets Native American groups (2;25)
A Canadian Newspaper has published a draft military manual that's drawing outrage from native American and human rights groups. The manual described radical native American groups as "insurgents" and possible military targets, comparing them to the Tamil Tigers, Islamic Jihad, and Hezbollah. Eric Klein and Fiona Becker have more:
Commentary (3:00)
And now, from his cell on Pennsylvania's death row, a commentary from Mumia Abu-Jamal.