July 23, 2007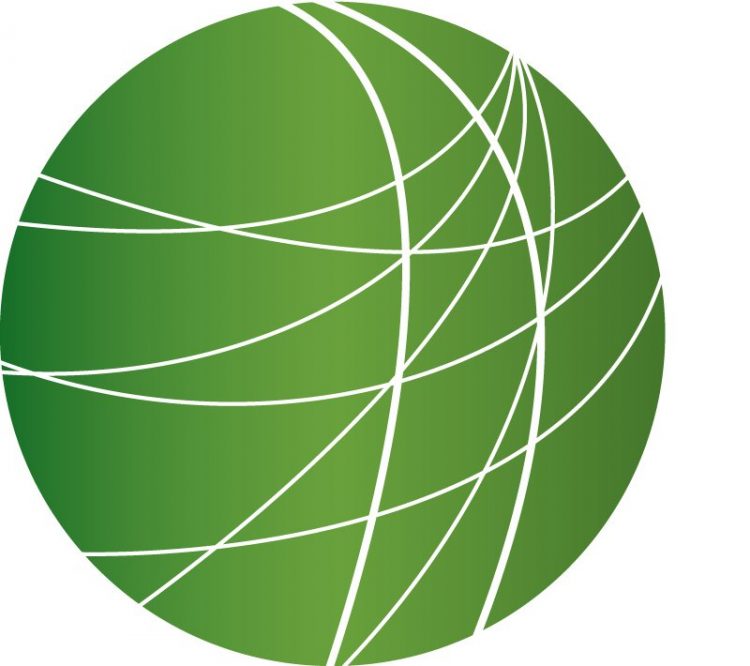 Headlines (5:40)
NEW RULING ON GITMO DETAINEES
A federal appeals court has ordered the Bush Administration to turn over previously withheld information on Guantanamo detainees…but human rights groups say the president still hasn't gotten the message. Matt Laslo reports from Washington.
The ruling is a major blow to the White House. If the court's ruling is upheld the administration will be forced to provide lawyers and court officials with their case against the detainees. Jemena Musa is an Advocacy Director for Amnesty International. She says the administration sees the issue all wrong. (audio) "It's not about tying the administration's hands, it's about restoring the basic fundamental rights for people in custody. Including the right to challenge ones detention, I mean this is something that has been around since before the US existed and it was put in place to guard against arbitrary executive detention and that is exactly what we have right now." Human rights groups are also worried over an executive order issued by the president on Friday. It allows US intelligence officials to use interrogation techniques that were banned last year for fear they violated International and US laws. For Free Speech Radio News, I'm Matt Laslo in Washington.
ARROYO PLEDGES TO CRACK DOWN ON POLITICAL ASSASSINATIONS
Philippine President Gloria Macapagal Arroyo today called for tougher laws against political killings and warned that the military and police would not be spared. Girlie Linao reports from Manila.
Amid mounting international criticism over a spate of extra-judicial killings President Gloria Macapagal Arroyo today urged Congress to enact laws that would help stop the violence. In her annual state of the nation address, Arroyo said her government will not allow violence to threaten the country's democratic way of life. She urged lawmakers to pass legislation that would impose harsh penalties for those found to be involved in political killings, especially rogue government security forces. (audio) "It is never right and always wrong to fight terror with terror. I ask Congress, I urge you to enact laws to transform state response to political violence." Nearly 900 people, mostly leftist activists and human rights workers, have become victims of extra-judicial killings in the Philippines since Arroyo came into power in 2001. Human rights advocates have blamed the military for most of the murders, which have become an international embarrassment for the Arroyo administration. For Free Speech Radio News, I'm Girlie Linao in Manila.
TALIBAN EXTENDS DEADLINE FOR SOUTH KOREAN HOSTAGES
Taliban kidnappers holding twenty-three South Korean missionaries hostage have extended the deadline for their demands to be met. From Seoul, FSRN's Jason Strother has more.
A spokesperson for the Taliban says the group wants a prisoner exchange by Tuesday night or the kidnappers will kill the 23 Korean hostages. The pastor of the evangelical church where most of the missionaries are from says the group was in Afghanistan to provide aid and not to convert Muslims. He says the church's remaining members will soon leave Afghanistan. But many South Koreans say the church should not have sent its followers to a war zone in the first place. Its not the first time that Korean Christians have gotten into trouble in Afghanistan. Last year, around 1000 Koreans traveled to Kabul for a so-called peace march, but were asked to leave by the Afghan government after violent threats were made against them. South Korea has now banned its citizens from traveling to Afghanistan. For Free Speech Radio News in Seoul, I'm Jason Strother.
KBR STILL RAKES IT IN
Profits continue to rise for Halliburton and its former subsidiary, KBR, despite continued findings of overcharging for US troop support services in Iraq. FSRN's Renee Feltz has more.
An earnings report released today shows Halliburton gained after splitting from KBR earlier in April of this year. Vice President Dick Cheney's former company's profits increased by more than 10 percent. It expects to make more than half its future profit in the Middle East and the Eastern Hemisphere. Halliburton's former subsidiary, KBR is the bigger winner from its break with Halliburton. Its share price is up more than 60 percent, as investors gain confidence from the company's new contracts. KBR has signed on to build one of the world's largest petrochemical plants in Saudi Arabia, and will upgrade two off shore oil platforms in Iraq for the US Navy. Last month, less than a week after the US Special Inspector General found KBR overcharged for its 20 billion dollar contract for logistical support to US troops in Iraq, the company secured a new joint contract worth 150 billion dollars to continue its services there over the next decade. For FSRN, I'm Renee Feltz.
SO-CAL GROCERY WORKERS REACH AGREEMENT BEFORE STRIKE
After 6 1/2 months of contentious labor negotiations, Southern California supermarket employees have approved a new agreement, calling it a "win" for workers. Leilani Albano reports from Los Angeles.
Under the new agreement, employees at Albertson's, Ralphs, and Vons would receive their first raise in 5 years. The agreement would also eliminate the two-tiered system, which provided lower wages and fewer benefits to newly hired workers. Organizers welcome the changes but say the contract has serious flaws. Although the agreement would reduce the time period for workers to qualify for health benefits, their health plan would still be too expensive for recent hires, many of whom are barely making above the minimum wage. And while the contract has eliminated the two-tiered system, organizers say wage scales for workers are still low, and that pay raises are minimal. Ratification of the Southern California contract come ahead of labor negotiations currently taking place in Northern California and Washington State. UFCW president Rick Icaza is pledging support for the grocery workers during contract talks in those regions, if needed. For FSRN, Leilani Albano in Los Angeles.
Features
Hundreds Demand Impeachment on Capitol Hill (3:45)
Several hundred people marched through Washington DC demanding impeachment of President Bush and Vice President Cheney. And activist Cindy Sheehan met with Judiciary Committee Chair John Conyers urging him to open impeachment proceedings. FSRN's Leigh Ann Caldwell reports.
Turkey Supports Its PM (5:00)
In Sunday's special election, Turkish voters overwhelmingly supported Prime Minister Recep Tayyip Erdogan to a second 5 year term. With a 46% of the vote for his ruling AK party, Erdogan's victory should boost his efforts to appoint Abdullah Gull as President. The nomination sparked controversy as the Turkish military and the national opposition rejected the nominee saying his Islamic beliefs threatened the country's secular tradition. Ezgi Saritas and Oslem Sariyildiz file this report.
Rough Path for India/US Nuclear Deal in Parliament/Congress (4:00)
The United States and India have reached a compromise on a nuclear deal to allow India to access US nuclear fuel and reactors for the first time in 30 years. The Bush administration is portraying the agreement as a landmark strategic partnership with a rising Asian power. But the deal is not certain. Bush has just over a year left in his term and its unclear whether Congress will ratify the deal before he leaves office. Also, Prime Minister Monmohan Singh is facing uncertainty within his own cabinet and Parliament over the deal. Vinod K. Jose has more from New Delhi.
Nigeria Seeks $7 Billion from Pfizer for Illegal Testing of Children (3:00)
The Nigerian government has filed a $7 billion dollar lawsuit against the pharmaceutical giant Pfizer for allegedly conducting an illegal drug test on 200 Nigerian children. Many of the children have either died or were permanently deformed. Sam Olukoya reports from Lagos.
Comment Deadline on Satellite Radio Merger (4:00)
Tomorrow is the last day to send comments to the Federal Communications Commission about the proposed merger of Sirius and XM satellite radio. The merger appears to have the support of many of satellite radio fans, but media reform groups remain suspicious. Matthew Lasar reports.