October 31, 2007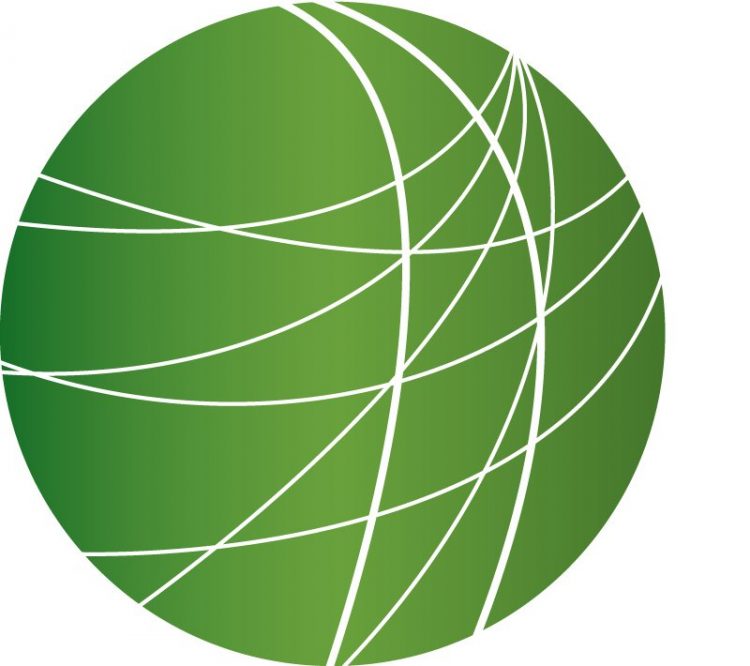 Human Rights Advocates Cringe at Latest Statement from the Attorney General Nominee Michael Mukasey
Public Speaks Out against Media Consolidation at FCC Hearing
Somali Government Searches for its Next Prime Minister
Local Organizers Gear Up for a Day of Climate Actions Across the US
Chile Grants Amnesty to Undocumented Migrants within its Borders
HEADLINES
Verdicts in for Madrid Train Bombings
A Spanish court handed down its verdicts in the trial of 28 men accused of planning, aiding, or executing the March 11, 2004 train bombings in Madrid. Eight men stood accused of having a central role in the attacks. Three defendents were convicted of mass murder and will each serve 40 years in prison – the maximum sentence under Spanish law. The 3-judge panel convicted 4 other primary defendents on lesser charges, handing them sentences ranging from 10 to 15 years in prison. Seven of the 28 defendents were acquitted of all charges, including the alleged ringleader. The attacks on Madrid's commuter train network killed 191 people.
Supreme Court Issues Stay of Execution
In other legal news, the US Supreme Court granted a temporary of stay of execution yesterday to a Mississippi convict, just hours before his scheduled lethal injection. It's the latest indication that the Supreme Court intends to put executions on hold until after it rules on a pending case. The court is due to hear arguments in a case challenging the constitutionality of the chemical makeup of lethal injections early next year.

Burmese Monks Back in the Streets
In Burma, more than 100 monks returned to the streets today in a town in the central part of the country. Ronald Aung Naing has the story.
The monks in Pakokku, about 400 miles north to the business capital Rangoon, marched for about an hour through downtown. This is the first public protest since the government's deadly crackdown last month. Today's march coincided with a rally staged by military authorities in the same town to denounce last month's protests. One monk, who withheld his name for fear of arrest, said today's protest was against the government-forced rally. (audio) "We can't accept they forced people to join their rally. So, we did our protest. We chanted prayer sharing our loving kindness to all the people. People joined behind us. There was no disturbance and we have concluded peacefully." According to the witnesses the monks were holding Buddhists flags. Pakokku, a center for Buddhist learning with more than 80 monasteries, was the site of the first march last month by monks. For FSRN, Ronald Aung Naing on the Burmese-Thai border.
Domestic Spy Budget Revealed
National Director of Intelligence Mike McConnell has revealed that the cost of domestic surveillance operations tops 43 billion dollars. The figure cited by McConnell does not include domestic spying by the military. The Washington Post estimates that military and civilian surveillance programs cost US taxpayers upwards of 50 billion dollars a year. The last time the government released intelligence budget figures was in 1998 after a Freedom of Information Act lawsuit.
Studios Gird for Possible Writers Strike
Hollywood writers may walk out of their jobs if they fail to reach an agreement in current contract negotiations. Leilani Albano reports from Los Angeles.
The Writers Guild of America West, which represents 12,000 movie and television writers, says that writers are poorly compensated for work appearing on websites, cell phones and other newer technologies. The contract also touches on unresolved issues of compensation for work appearing on DVDs. Earlier this month, 90 percent of union members voted in favor of a strike after their current agreement expires today. While the studios continue to turn down writers demands, profits from internet and new media income continue to rise, with each of the 6 production conglomerates generating $500 million to $1 billion a year. Writers are asking for a 2.5% percent share. If negotiations fail, the Guild says writers could strike as early tomorrow. For Free Speech Radio News, I'm Leilani Albano.
World Toilet Conference in Delhi
Representatives from dozens of Asian, African and Latin American countries have gathered in New Dehli for a 4-day World Toilet Summit. Binu Alex has more.
2.6 billion people around the world do not have access to resources and materials needed to maintain basic levels of hygiene. Many of them are even without a toilet. 700 million of them are in India alone. It's no wonder that organizers chose New Delhi as the seat of a four day World Toilet Summit. The summit has gathered experts and representatives from more than 40 countries to tackle sanitation issues. It will examine solutions and technologies that can be used to provide this basic need. Pavements, railway tracks, play grounds, fields, forests or any open land is a toilet for half of Indian population. The summit is part of an effort promoted by the United Nations to halve the number of people lacking toilet facilities by the year 2015. I am Binu Alex for Free Speech Radio News.
FEATURES
Human Rights Advocates Cringe at Latest Statement from the Attorney
General Nominee Michael Mukasey
He calls water-boarding "repugnant," but he doesn't call it illegal. That's from a recent letter written by Attorney General nominee Michael Mukasey to members of the Senate Judiciary committee. Some Democrats and human rights advocates say it proves Mukasey is the wrong man for the job, while some Republicans say the committee needs to move ahead with the nomination. Karen Miller has more from Washington.

Public Speaks Out against Media Consolidation at FCC Hearing
Opposition to media consolidation was the dominant theme at a Federal Communications Commission hearing today. The hearing is one of the last the FCC will hold before they decide on new media ownership rules. Participants insisted that greater media consolidation reduces local news coverage and diversity.
FSRN's Leigh Ann Caldwell reports.

The Somali Government Searches for its Next Prime Minister
On Monday the Prime Minister of Somalia, Ali Mohamed Ghedi, resigned, ending a long-standing feud within the Somali government. The president and prime minister have had many fall-outs since the transitional federal government was formed in 2004. The resignation also comes amid continuing violence in the Somali capitol of Mogadishu. According to UN estimates, more the 350-thousand residents have fled the coastal city.
Now the Somali President says he has begun consultations with lawmakers in southern Somalia to decide upon a replacement P-M. Under a power-sharing agreement in Somali law, Ghedi's replacement must be a member of the dominant clan in Mogadishu. Abdurrahman Warsameh reports form the Somali capitol.

Local Organizers Gear Up for a Day of Climate Actions Across the US
This Saturday, thousands of people will participate in National Climate Day of Action events across the country. The day of action is being organized on the national level by Step it Up – a grassroots organization calling for national leadership on climate change issues. So far 52 members of Congress and 6 presidential candidates are slated to appear at the events.
Earlier today, I spoke with May Boeze, a national organizer with Step It Up. She said the organization held a similar day of action last April. There they rolled out the ambitious policy goal of reducing carbon output 80 percent by the year 2050.
For more information about actions happening around the country on Saturday, go to www.stepitup2007.org.

Chile Grants Amnesty to Undocumented Migrants within its Borders
Walls are being built on the U.S. border with Mexico to keep migrant workers from entering; Europe is imposing tough restrictions to undocumented migrants who brave the sea to enter. As developed nations close doors to migrant workers and immigrants, Chile is going against the tide. They're granting amnesty to undocumented immigrants who live and work in the country. From Santiago FSRN's Jorge Garretón has more.