April 24, 2007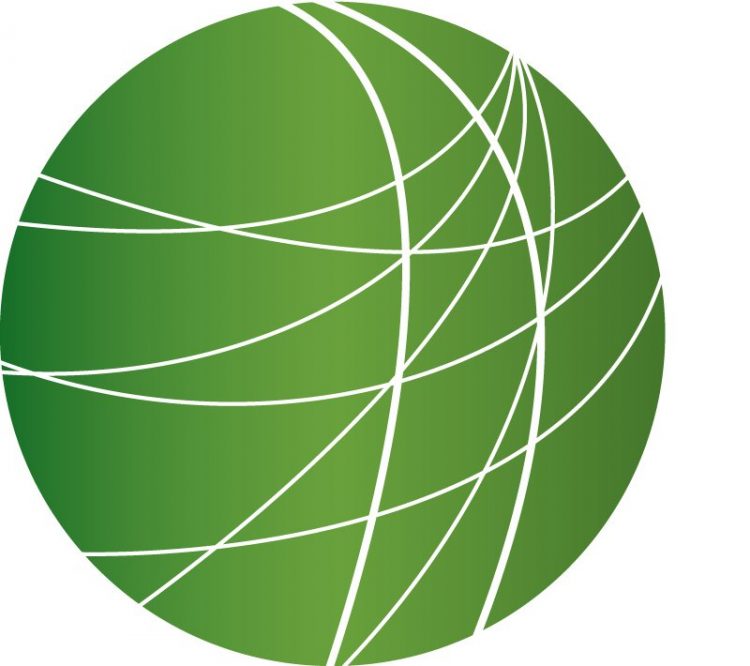 Headlines(5:53)
CHINESE RUN ETHIOPIAN OILFIELD ATTACKED
The government of Ethiopia has blamed rebels backed by rival neighbor Eritrea for a raid on an oilfield today which claimed the lives of 74 workers. China's state-run energy company manages the oil field and 9 Chinese nationals were killed along with 65 Ethiopian staffers. Ethiopia's military is reportedly in pursuit of gunmen who kidnapped survivors of the massacre. Eritrea has denied involvement in the attack. The incident comes amidst ongoing fears that Ethiopian involvement in the conflict in Somalia could escalate into a regional war in the Horn of Africa.
TAMIL TIGERS LAUNCH ANOTHER AIR RAID
Tamil Tiger rebels flying light aircraft bombed a key air base in northern Sri Lanka early this morning. FSRN's Ponniah Manikavasagam reports.
Military officials said soldiers reacted quickly and forced one of the rebel air planes to change course. Today's rebel air raid killed six soldiers and wounded another 13. This is the second air attack on government troops in a month and came amidst rumors that the government was preparing a major assault on rebels in the north. A rebel leader said today that the two aircraft involved in the raid returned safely after causing heavy damage to the main Palali air base. A few hours before the pre dawn rebel air raid, four people were killed and another 33 were wounded in a roadside bus bomb blast near the northern town of Vavuniya. More than 4000 civilians has been killed in violence which escalated 18 months ago after the new government took power. A 2002 truce signed between the former government and the rebels now exists only on paper. For Free Speech Radio News, I am Ponniah Manikavasagam from Vavuniya, Sri Lanka.
HAMAS DECLARES TRUCE WITH ISRAEL IS OVER
The armed wing of Hamas is declaring an end to its 5-month old truce with Israel. The announcement comes after a weekend of deadly Israeli attacks in the Palestinian territories. Israeli Prime Minister Ehud Olmert will reportedly meet with his security team tomorrow to discuss a response.
BORDER PATROL AGENT CHARGED WITH MURDER
A U.S. Border Patrol agent in Arizona has been charged with first-degree murder for the shooting death of a Mexican migrant. Leslie Clark reports.
Twenty two year old Francisco Dominguez Rivera of Puebla, Mexico was shot last January soon after he crossed the border from Mexico. The Border Patrol said earlier that agent Nicolas Corbett fired in self-defense after Dominguez Rivera threatened him with a rock. But, Cochise County, Arizona officials say physical and other evidence corroborates eyewitness testimony that Corbett was not in immediate danger when he fired the fatal shot. Mexican President Felipe Calderon and the victim's family sharply criticized the incident. In addition to 1st degree murder, Agent Corbett has also been charged with lesser crimes including second-degree murder, manslaughter and negligent homicide. A judge will determine later the severity of the crime and how to charge the agent. For FSRN, I'm Leslie Clark.
MEXICO CITY LEGISLATURE VOTES TO LEGALIZE ABORTION
In Mexico City, the local legislature's vote to legalize first trimester abortions has generated political tension throughout the country. Vladimir Flores has more.
The Legislative Assembly of Mexico City is set to pass reforms to the local penal code that will, in effect, decriminalize abortions performed in the first 12 weeks of pregnancy. Groups for and against the measure have demonstrated outside of the local legislature's building for days in the lead-up to the vote. Pope Benedict the 16th has called on the Catholic Church in Mexico to rally against the bill. Legislators from Mexico City's ruling PRD party, which has pushed for the legalization of first trimester abortion, say the pope's public comments could act as a justification for the death threats that some of the bill's supporters have received in recent days. The protests on either side of the issue are expected to last into the afternoon in downtown Mexico City where hundreds of police have been deployed. In Mexico, Vladimir Flores, FSRN.
MUMIA ABU JAMAL'S BIRTHDAY
Today is the 53rd birthday of Death Row prisoner and FSRN commentator Mumia Abu-Jamal. Friends and supporters will hold a birthday celebration despite discouragement from Philadelphia's Fraternal Order of Police. Dante Toza reports.
The Philadelphia Fraternal Order of Police has announced that 400 Philadelphia armed, plainclothes officers will protest outside of Mumia Abu Jamal's birthday celebration. Organizers say the event had to be relocated from the Clef Club in North Philadelphia to the American Friends Service Committee Center on short notice due to weeks of open threats and harassment by Fraternal Order of Police. Actor Danny Glover and poet Sonia Sanchez will speak at tonight's event. Other supporters of the event include Black Cops Against Police Brutality and the National Association Of Black Police. The African American journalist has been on death row for the past 25 years for the murder of a white police officer. Supporters say Abu Jamal never received a fair trial. Orie Lumabia of the International Concerned Family & Friends of Mumia Abu-Jamal: (audio) "This is a matter of being right, despite overwhelming evidence that this man is innocent they still want to kill him." The case is on its last legal appeal and the oral argument is set for May 17th. For Free Speech Radio News, this is Dante Toza.
Features
House Panel investigates Pentagon Cover-Ups
A house panel is investigating a military practice of falsifying service member deaths. The committee looked into two cases, one being the capture and release of Army Private Jessica Lynch. The other is of the death of Army Ranger Specialist Patrick Tillman in Afghanistan. In Tillman's case, the Army said he died protecting his fellow soldiers from attack, although that wasn't the case. Representative Bruce Braley, Democrat from Iowa, questioned Army Specialist Bryan O'Neal who was with Tillman when he was killed.
Bush Presses Congress to Re-Authorize No Child Left Behind(3:25)
President Bush urged Congress to quickly re-authorize No Child Left Behind. Congress intends to do so, but the Act might look different than it does now. FSRN's Leigh Ann Caldwell reports.
Newmont Mining Escapes Sanction in Indonesia(4:26)
An Indonesian court has cleared a US mining executive and his company of polluting a bay in Sulawesi. Richard Ness, head of Newmont Mining's Indonesian subsidiary, faced a maximum 10-year sentence if found guilty. The 20 month trial began after local villagers said they had suffered tumors and skin diseases from toxic chemicals dumped into the water from the mine that was active from 1996 to 2006. But the judge decided that the waste from the now-defunct mine did not breach government safety standards. Rebecca Henschke reports from Indonesia, where the judgment was handed down.
Electronic Waste Recycling in Federal Prisons(4:01)
Labor and Prisoner rights groups want a Senate Committee to question the head of the Department of Justice about prison labor practices under the department's Electronic Waste Recycling program in US Prisons or UNICOR. Prison guards and inmates say they have been exposed to cancer-causing chemicals, and the Attorney General Alberto Gonzales' department has ignored complaints and done nothing about it. FSRN'S Christina Aanestad has more.
Los Angeles Plans Strategy to Deport "Gang Members"(4:28)
Los Angeles officials have introduced a program to make it easier to deport gang members who don't have immigration documents. They say the program is intended to curb gang crime, but activists are calling the measure repressive. FSRN's Leilani Albano reports.
Armenian Genocide Remembrance Day(2:01)
Today is Armenian Genocide Remembrance Day and activities are taking place all over the world to remember the massacre of Armenians that took place in Turkey in 1915. Here in Los Angeles, the Armenian community held a march in Hollywood's "Little Armenia" to commemorate the event. FSRN's Thandisizwe Chimurenga was there.