May 30, 2007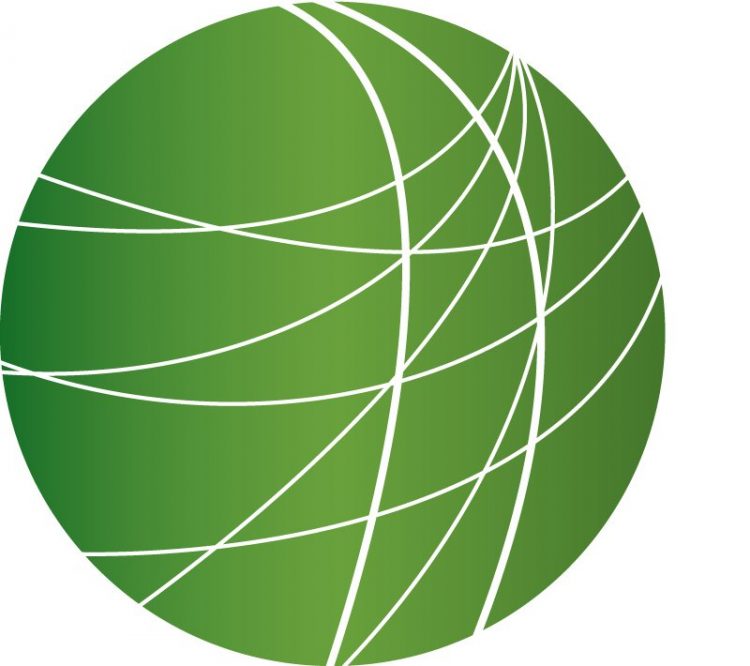 Headlines (5:00)
THAI COURT DISBANDS FORMER RULING PARTY
Thailand's Constitutional Court today ruled to disband the Thai Rak Thai party and bar more than 100 of its members from participating in electoral politics for 5 years. The party had been in power in Thailand until a military coup ousted Prime Minister Thaksin Shinawatra last year. The court found Shinawatra and his party guilty of violating Thai election laws. Thousands of troops are on hand in Bangkok and the Interim Prime Minister has threatened to impose a state of emergency in the event of political unrest.
ETHIOPIAN TROOPS FIRE ON SOMALI CIVILIANS AFTER ROADSIDE BOMB BLAST
In Somalia, the security situation has further deteriorated today with an attack on a convoy of Ethiopian troops in central Somalia. A number of civilians were killed after a roadside bomb injured Ethiopian soldiers. Abdurrahman Warsameh reports from Mogadishu.
Ethiopian soldiers killed at least four civilians and wounded dozens more when they opened fire on a crowd in the city of Baled Weyn today after an explosive device detonated near their military convoy. The number of Ethiopian casualties is unknown as the troops cordoned off the area and denied access to journalists. No one has claimed responsibility for today's attack, but an Islamist group opposed to the presence of foreign troops has vowed to wage an Iraqi-style insurgency against Ethiopian troops backing the Somali government as well as African Union peacekeepers. Some 1500 Ugandan peacekeepers are currently stationed in Mogadishu as part of the African Union Peacekeeping mission. The AU had hoped to have 8000 peacekeepers on the ground in Somalia to replace the Ethiopian troops, but most of the AU peacekeepers have not yet arrived due to financial constraints or security concerns. Four Ugandan peacekeepers were killed when their convoy was hit by roadside bomb early this month. The Ethiopian government has said that it will not withdraw it soldiers as long as the AU peacekeepers are not fully deployed, an exercise that could take months to complete. For FSRN, I'm Abdurrahman Warsameh in Mogadishu.
ISRAELI CABINET REJECTS ABBAS CEASEFIRE OFFER
An Israeli unmanned drone today killed two members of Hamas' armed wing in the northern Gaza Strip. The Israeli cabinet has decided to step up attacks on Hamas and Islamic Jihad in what it says is prevention against homemade rocket fire into Israeli towns along the border with Gaza. FSRN's Rami Almeghari has more.
The Israeli decision to increase air raids in Gaza came after Palestinian President and Fatah leader, Mahmoud Abbas proposed a mutual ceasefire with Israel. Israel rejected the offer. Medical sources report that two members of Hamas' armed wing arrived at the Kamal Edwan hospital this morning, physically torn apart, after an Israeli unmanned drone fired missiles at the Jabalya refugee camp in northern Gaza. The past two weeks, scores of Israeli air strikes on Gaza have claimed the lives of at least 52 Palestinians, including eight children, while Palestinian homemade rockets have killed two Israelis. In the West Bank, the Israeli army continued an arrest campaign targeting Palestinian legislators and ministers. Israeli soldiers yesterday abducted the Fatah-linked lawmaker, Jamal Terawi in the city of Nablus. President Abbas and Israeli Prime Minister, Ehud Olmert, are due to meet on June 7th, within the context of a series of bi-weekly meetings, the most recent of which was canceled due to ongoing violence. For Free Speech Radio News and IMEMC.org, this is Rami Almeghari in Gaza.
IMMIGRATION FEES TO DOUBLE AND TRIPLE
The Bush Administration is set to proceed with drastic increases to immigration application fees. As of July 30th, the cost of the application to become a US citizen will double, while fees for permanent residency will more than triple. The cost for bringing a fiancée will go up by nearly 270 percent. Citizenship and Immigration Services, the agency that handles citizenship and residency applications, receives 99 percent of it's operating budget from user fees.
SMITH COLLEGE CANCELS COKE CONTRACT
Smith College in Northampton, Massachusetts has become the latest college to cut its ties with Coca-Cola, after a student campaign raised concerns about Coke's human rights and environmental record. Sehvilla Mann has the story.
Smith College has informed the Coca-Cola company that it will be barred from competing for the college's beverage contract when it is up for bid this summer. A letter the college released yesterday states that Coca-Cola failed to convince a committee of students, faculty and staff that it has addressed issues of labor repression and environmental damage at its plants abroad, and that by ending its relationship with Coke, Smith hopes to influence the company to change its behavior. Union organizers in Colombia have accused Coca-Cola of ignoring violence committed against employees at its bottling plants there. Several communities in India say Coke bottling operations have depleted groundwater reserves and polluted farmland and water resources. The allegations, which Coca-Cola denies, have sparked an international student movement against the company. Smith now joins about 40 other colleges and universities worldwide that are officially boycotting Coca-Cola products on campus. For Free Speech Radio News, I'm Sehvilla Mann reporting.
Features
Bush Nominates Robert Zoellick to Head World Bank (5:00)
The U.S. has nominated former Trade Representative Robert Zoellick to serve as President of the World Bank. Zoellick will replace Paul Wolfowitz, an ex-military official and architect of the Iraq War who was forced to resign after an investigation found he used his position to arrange pay raises for his girlfriend, who also worked at the bank. President Bush announced Zoellick's nomination this morning:
(sound)Bush: "He is deeply devoted to the mission of the World Bank. He wants to help struggling nations defeat poverty, to grow their economies and offer their people the hope of a better life."
As U.S. Trade representative from 2001 to 2005, Zoellick was a strong advocate of free trade policies that critics blame for worsening global inequity. Zoellick spearheaded the US campaign to have the World Trade Organization overturn a European moratorium on genetically-modified organisms. He was architect of the Jordan Free Trade Agreement, the Vietnam Free Trade Agreement, and the Doha Round of World Trade Organization negotiations, which have all but collapsed. Zoellick also served on an advisory Board for Enron Corporation prior to its collapse. In 1998, he signed onto a letter to then-president Bill Clinton calling for the overthrow of Saddam Hussein. Joining us to discuss what Zoellick means for the world bank is Mark Weisbrot, the co-director of the center for economic and policy research in Washington, DC. Mark Weisbrot, what will Robert Zoellick be in a position to do as head of the world bank? [Weisbrot interview] Mark Weisbrot is the co-director of the Center for Economic and Policy Research.
Bush Requests $30B in HIV/AIDS Funding (4:20)
President Bush announced this afternoon that he is asking Congress to double funding levels for his AIDS Relief program. The first round of the program provided unprecedented levels of aid to countries hit hard by HIV; some global health experts are optimistic about the $30 billion dollars Bush is requesting to continue. Others are worried about how the money will be spent. Darby Hickey reports from Washington DC.
High-Powered Trade Talks in Cuba (3:30)
Congress members are exploring expanded trade with a close neighbor of the United States: Cuba. 5 members of Congress and 250 US business representatives have descended on the island's capital to attend trade talks. For three days, agribusiness executives, food exporters and farm groups from the U.S. will be meeting with Cuban companies. J Jacobson reports from Havana.
Senators Propose Agriculture Policy Overhaul (4:00)
Two former Senate leaders are trying to shift the role of agriculture in the United States. They say their plan will benefit farmers, benefit the environment, and benefit taxpayers. The plan comes as Congress is in the middle of an intense debate on the nation's farming policy. FSRN's Leigh Ann Caldwell reports.
Activists Sound Alarm Over Border Deaths (4:20)
Immigrant rights advocates are participating in the 4th annual Migrant Trail walk to highlight what they call a human rights crisis. according to one organization, more than 84 migrants have died in the Arizona corridor of the US-Mexico Border since the October 2006. And the number is expected to increase during the hot summer months ahead. Amanda Shauger joined the trail walkers on their first day.