May 31, 2007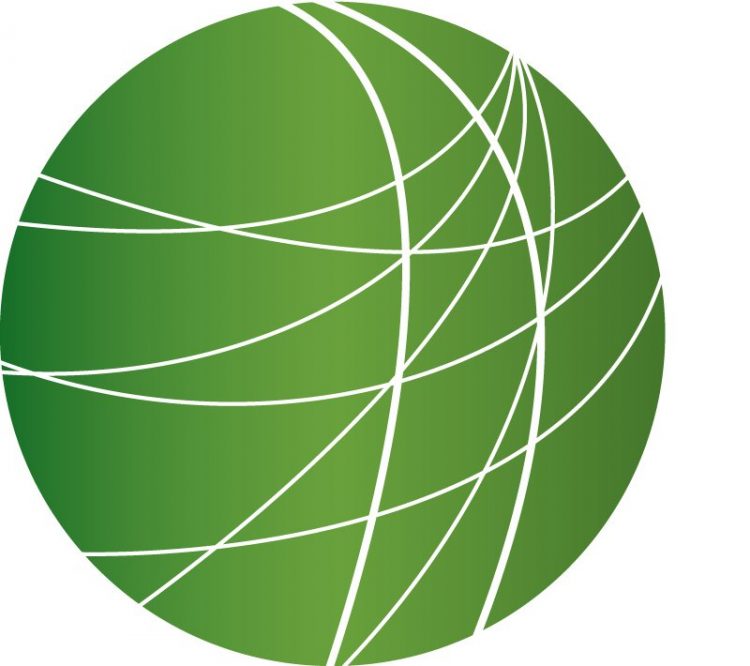 Headlines (5:40)
BUSH TALKS CLIMATE CHANGE
President Bush called on 15 world powers today to agree on a program to curb greenhouse gas emissions. The speech comes just days ahead of the start of the G8 summit of wealthy nations. The Bush Administration has on numerous occasions rejected pressure to institute measures to combat global warming. Instead of focusing on the targets established in the Kyoto Protocol, Bush has instead called for a series of meetings with the world's top polluters to agree on a common goal.
EXXON-MOBIL STILL OPPOSED TO GREENHOUSE GAS LIMITS
Meanwhile – ExxonMobil continues its refusal to set targets for reducing greenhouse gas emissions. The world's most profitable company rejected several environmental resolutions during its annual shareholder meeting on Wednesday. FSRN's Renee Feltz reports.
Shareholders, focused on soaring profits, voted with ExxonMobil management to defeat more than a dozen global warming resolutions. But their concern about climate change has increased from previous years. Thirty one percent of shareholders voted for Exxon to set reduction goals for greenhouse gas emissions from both its operations and its products. Shell, Chevron and BP have already agreed to emission limits. A three state coalition for responsible investment unsuccessfully tried to oust Exxon's public issues chairman, Michael Boskin. Boskin refused their repeated invitations to discuss financial risks due to climate change and the company's failure to reduce emissions. Earlier this year, Exxon made headlines by agreeing to stop funding groups that mislead the public on global warming. But the latest Greenpeace USA analysis finds the company continues to fund major climate skeptics. During Wednesday's shareholder meeting, Exxon CEO Rex Tillerson noted the company funds Stanford University's Global Climate and Energy Program. But he also said Exxon will stay focused on producing oil and gas. For FSRN, I'm Renee Feltz.
ACLU SUES BOEING SUBSIDIARY OVER EXTRAORDINARY RENDITION
The American Civil Liberties Union has filed a federal lawsuit against a subsidiary of Boeing Commercial Aviation Services alleged to have knowingly participated in the CIA's extraordinary rendition program. The San Jose, California based company, Jeppesen Dataplan, is accused of having provided direct flights and logistical support to a total of 15 aircraft on at least 70 occasions. ACLU Executive Director, Anthony Romero: (sound) "We filed this lawsuit against Jeppesen because we felt it was important to hold a corporation accountable for its complicity in the rendition and torture programs of the US government. US corporations should not be able to reap profits off of a program that is illegal and violates the basic values of Americans and individuals." The lawsuit is on behalf of three men who remain incarcerated in detention centers in Guantánamo Bay, in Morocco, and in Egypt.
SUPPORTERS OF BANNED THAI PARTY RALLY AGAINST COURT RULING
A ruling by Thailand's Constitutional Tribunal to disband the country's former ruling and bar more than 100 of its members from participating in electoral politics has sparked domestic criticism. Supporters of the Thai Rak Thai party and the ousted prime minister rallied today in Bangkok, despite a large police presence on the streets of the Thai capital. Former Prime Minister Thaksin Shinawatra issued a statement from exile in London, urging his supporters to remain calm and accept the verdict. A military coup ousted Shinawatra and his party last year. A constitutional referendum is to take place in September.
MORE MELAMINE DETECTED IN ANIMAL FEED
The industrial toxin melamine, which showed up in animal feed ingredients from China and was blamed for killing thousands of pets, has now been detected in feed made by an Ohio firm. Matt Kaye reports from Washington DC.
Tembec of Toledo used melamine as a binding agent in feed pellets that were then sold to Uniscope of Johnstown, Colorado, which made them into three finished feeds—one for livestock, two for fish and shrimp. Uniscope tested for and found melamine in the Tembec pellets and reported it to the FDA on May 18th. Sarah Klein is a staff attorney with Center for Science in the Public Interest. (sound) "Once again, we're seeing that FDA is closing the barn door, long after the cows have left.  Because they lack the mandatory authority to recall food—even when we know contaminants like melamine have been introduced into animal or human feed—FDA can't really do much about it, except ask these companies to cooperate." Tembec has just now, formally recalled its products and stopped adding melamine—but only months after the pet food scandal and possibly years of use. FDA officials promise a full investigation…but claim Tembec's melamine levels are so low , there's no risk to animals or humans. In Washington, Matt Kaye, for Free Speech Radio News.
MEXICAN TEACHERS MOBILIZE AGAINST PENSION CUTS
Mexican public school teachers knocked down metal police barricades yesterday near the country's Interior Secretariat before moving on to protest outside of the headquarters of broadcast media giant Televisa. The teachers faced off with Mexico City and federal riot police outside of Televisa as they called for airtime to explain why they have been protesting for weeks against reforms to the country's social security system for state workers. They say the media giant has been misrepresenting their demands and has been running a smear campaign against those who have been mobilizing against the deep cuts to public sector pensions. Teachers from across Mexico will converge on the capital tomorrow to march and to carry out acts of non-violent civil disobedience, including the blocking of major roads and the takeover of toll booths to allow vehicles to pass for free. Mexico City's police chief today requested assistance from the Federal Preventative Police to contain the protests.
Features
GITMO Death Spurs Calls for Investigation (3:45)
A detainee at the Guantanamo Bay detention center was found dead in his cell yesterday. The US military calls it suicide, but some groups are demanding an independent investigation. FSRN's Leigh Ann Caldwell reports.
Fifth Circuit Nominee Opposed (2:00)
President Bush's latest nominee to Fifth Circuit Court of Appeals is receiving ardent opposition to his nomination. Judicial watchdogs, women's groups, and civil rights organizations say Leslie Southwick is not the man for the job. Al Green is a US Representative from Texas, and member of the Congressional Black Caucus.
(sound)Green Clip
Rights groups also oppose Southwick because of a ruling he supported that took away custody from a parent based on sexual orientation. The Alliance for Justice says he sides with business, and against employees and consumers. This is the third person George Bush has nominated to fill the vacant seat. The first two were rejected because of their record on civil rights cases. The appeals court presides over Texas, Mississippi and Louisiana. Southwick must receive Senate confirmation to obtain the post. The Senate Judiciary Committee could approve him as early as next week.
DOJ Hiring, Firing Probe Broadens (3:30)
The Department of Justice is expanding its probe into the hiring and firing of US attorneys to its Civil Rights Division, the department that in part oversees voting rights. In a letter to the House and Senate Judiciary committees, the DOJ Inspector General said they will investigate allegations of improper hiring practices in that department. Numerous staff, including career civil rights attorneys have left the Civil Rights Division. Toby Moore is a former redistricting expert for the department and now project manager with the Commission on Federal Election Reform.. He told FSRN he left after six years of service because of a hostile environment where political considerations took precedent over the law.
Fatah-al-Islam Crisis Continues (4:00)
Last night, the UN Security Council approved the creation of an international tribunal to try suspects in the assassination of former Lebanese Prime Minister Rafik Hariri. Meanwhile, fighting continues for the 11th day between the Lebanese Army and Fatah al-Islam. On Wednesday, a brief truce was held at the Nahr al-Bared refugee camp in Tripoli allowing aid convoys to deliver drinking water, food and medicine. Mediators from the major Palestinian factions continue to negotiate with the Lebanese government in order to divert what many in the Palestinian community say could lead to an uprising if the indiscriminate shelling of the refugee camp continues. From Beirut, Jackson Allers and Simba Russeau report.
Climate Change "Solution" Questioned (4:20)
Governments and energy companies around the world are beginning to acknowledge the threats of climate change. But the "solutions" they are considering are varied and controversial, include proposals for carbon capture and storage technology. Naomi Fowler reports from London.
Mumia Abu Jamal Commentary (2:30)
From his cell on Pennsylvania's death row, a commentary from Mumia Abu Jamal.