June 04, 2007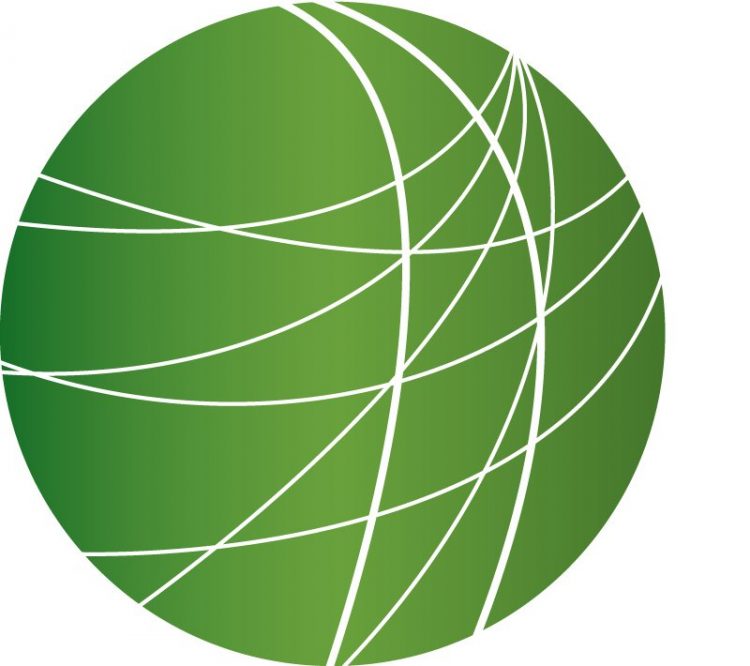 Headlines (5:00)
GITMO CASE DISMISSED
A military judge today dropped terrorism charges against a young Canadian man who has been held at Guantanamo Bay since he was 15 years old. The presiding judge ruled that Omar Khadr did not meet the criteria for a trial under the Military Commissions Act of 2006 – based on the technicality that his status was that of an "enemy combatant" and not that of an "unlawful enemy combatant". Khadr will remain incarcerated in Guantánamo Bay until further notice or until the US government files new charges.
A DIFFERENT KIND OF JFK CONSPIRACY
In other news, The FBI claims to have uncovered a plot to explode a jet fuel pipeline at New York City's JFK airport. All but one of the four men charged with conspiracy to commit a terrorist act against the government of the United States are currently in the South American nation of Trinidad. Two are awaiting extradition hearings while another remains at large. A convicted drug dealer whose testimony appears in the indictment reportedly infiltrated the group in exchange for a shorter sentence.
FIGHTING SPREADS IN LEBANON
Fighting between the Lebanese Army and Fatah al-Islam has spread to a Palestinian refugee camp in the southern city of Sidon, fueling concerns that violence will spread to other Palestinian refugee camps in the country. Simba Russeau has more from Beirut.
Fighting erupted late Sunday near Ein al-Helweh, the largest of Lebanon's 12 Palestinian refugee camps, which is located in the southern city of Sidon. Military sources say two Lebanese soldiers, a civilian, and two members of the Jund al-Sham militia have been killed in the clashes. Since Friday, the army has conducted an intensive assault on the positions of another Sunni Islamist group, Fatah al-Islam at the camp's entrances with the aim of wiping out the militants. The pro-Western government of Prime Minister Fouad Siniora has ordered the army to push further into the Nahr al-Bared camp, which could break a 40 year old agreement not to enter Lebanon's Palestinian camps. Many fear that a new front was opened to ease pressure on the fighters who have been engaged in a two-week-long standoff with Lebanese forces at the Nahr al-Bared camp in northern Lebanon. The recent violence is the worst internal fighting since the end of Lebanon's civil war 17 years ago, which has driven up to 25,000 of the camp's 31,000 residents to flee while thousands remain trapped inside. For Free Speech Radio News, I'm Simba Russeau in Beirut.
G8 PROTESTS IN GERMANY
In Germany, violent clashes between police and anti-G8 protesters over the weekend left almost 1,000 people injured with many questioning the tactics of the German police. Cinnamon Nippard reports from Berlin.
Sixteen thousand police in full riot gear, deployed from all over Germany, faced thousands of anti-globalizations protesters on the streets of Rostock on Saturday. The police say there were around 25,000 protesters, but the organizers of the demonstration estimate that there were about 80,000 people. The police have been accused of provoking the demonstrators, while others say they didn't do enough to stop the violence. The police used aggressive tactics of charging the protesters as well as so-called "snatch squads" to single out demonstrators in the crowd for arrest. Over 165 protesters were detained. Yesterday arrest warrants were issued against 9 of the detainees, while the rest were released. Police say the 2,000-strong Black Bloc anarchists started the clashes by throwing stones, bottles and fireworks and torching police vehicles. The police responded with water canons, tear gas and batons. Reports put protester and police injuries in the hundreds. Several groups in the anti-G8 coalition have condemned the violence of the anarchist block saying such actions overshadow the peaceful demonstrations. German authorities have closed most routes to Heiligendamm where the 3-day G8 summit will open Wednesday. Cinnamon Nippard reporting for Free Speech Radio News in Berlin.
TIANANMEN ANNIVERSARY
Today marks the anniversary of the Tiananmen Square massacre, a day in modern history most Chinese media failed to mention. Elise Potaka has more from Beijing.
It was eighteen years ago today that Chinese troops opened fire on student protesters in the streets surrounding Beijing's Tiananmen Square. The number of fatalities is still unknown – the Chinese government puts the number at around 300 but human rights organizations and witnesses from the day say a more realistic figure is several thousand. To commemorate the event, a group called the Mothers of Tiananmen has been calling on the Chinese government to offer an apology and compensation to the parents and spouses of those injured or killed. But today the government maintained its silence and domestic media contained no reference to the 1989 incident. Meanwhile, the Mothers of Tiananmen have also condemned the words of a Hong Kong politician, Ma Lik, who recently claimed the use of the term "massacre" is not accurate'. In Beijing, I'm Elise Potaka for FSRN.
Features
Immigration Debate Returns to DC (3:40)
US lawmakers returned to Washington after a week in their home states during which many gathered public opinion on immigration reform. Debate on the controversial immigration bills continued today in DC. As Yanmei Xie reports, activists from both left and right are trying to pull lawmakers into their own corners.
Activists Block Houston Detention Center (4:00)
Activists in Houston blocked access to a privately run immigrant detention center this morning. Two people locked themselves to the entrance and exit gate, disrupting traffic to the facility for close to three hours. Demonstrators were joining a global day of action calling for freedom of movement and equality – one of the themes of this week's protests against the G8. From Houston, FSRN's Renee Feltz has more.
Democratic Debate Round-Up (4:00)
In the second Democratic Presidential debate, all eight Democrats expectedly focused on Iraq, trying to set themselves apart from others in the field. But Iraq wasn't the only fierce topic – Sudan evoked emotional pleas. FSRN's DC Editor Leigh Ann Caldwell brings us more from this debate held in New Hampshire.
Pakistan Political Crisis Worsens (4:00)
Pakistan's president Gen. Pervez Musharraf is cracking down on freedom of the press, issuing an emergency ordinance that makes it easier to shut down broadcasters. The move comes after massive demonstrations and wide-spread opposition to Musharraf's attempt to push out Chief Justice Iftikhar Mohammed Chaudhry. Tens of thousands protested over the weekend, but TV stations bowed to pressure and refrained from airing live coverage of the demonstrations. As D.T. reports from Abbotabad, Pakistan, what began as a movement of lawyers to support a colleague has developed into the greatest challenge to Musharraf's regime since he seized power in a 1999 coup.
Workers Continue Strike in South Africa (3:00)
Police in South Africa attacked a crowd of striking nurses with stun grenades and rubber bullets today. The nurses were taking part in a nation-wide public sector strike, now entering its fourth day. In response to the attack, the Congress of South African Trade Unions has boycotted negotiations. Unions already rejected the government's offer of a 6.5 percent wage increase, citing dramatic rises in the cost of food and transportation, combined with below-inflation pay raises in the past. Tiny Magija reports.
Mumia Commentary (2:30)
From his cell on Pennsylvania's death row, a commentary from Mumia Abu Jamal.