July 30, 2007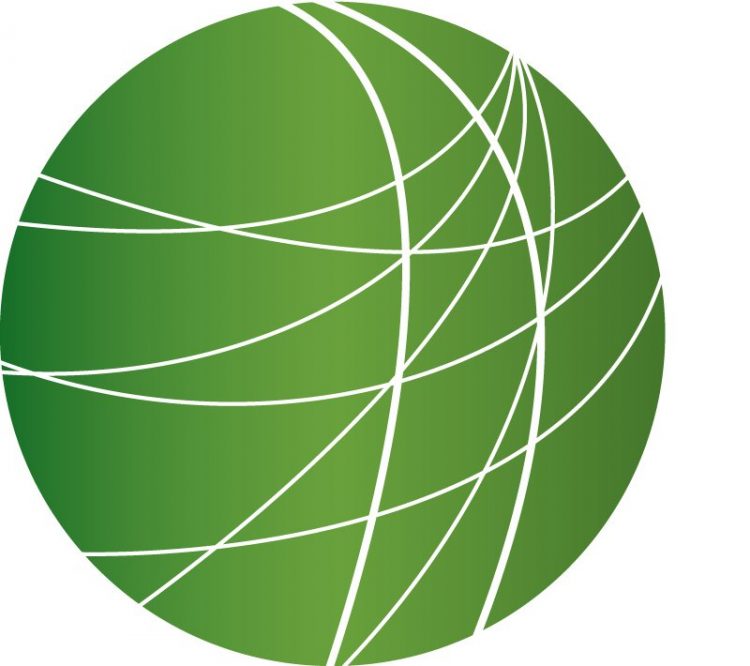 Headlines (5:30)
TALIBAN CLAIM TO HAVE KILLED ANOTHER SOUTH KOREAN HOSTAGE
Taliban kidnappers claim to have killed one of the remaining 22 South Korean missionaries they are holding hostage. A spokesman for the kidnappers announced today that the body of Mr. Sung Sin has been dumped in the southern province of Ghazni. The claim has not been confirmed by deadline. The kidnappers are demanding the release of captured Taliban militants in exchange for the hostages.
A.S.E.A.N. LEADER AGREE TO FORM HUMAN RIGHTS COMMISSION
The Association of Southeast Asian Nations today agreed to form a human rights body in hopes of shoring up its credibility. Girlie Linao reports in Manila.
The Association of Southeast Asian Nations or ASEAN has often been criticized for failing to take stronger action against human rights violations in member countries. In an effort to gain more credibility, ASEAN foreign ministers today agreed to include provisions for the creation of a human rights body in a proposed charter for the 10-member bloc. It was not clear, however, when the body would be formed, who would be its members or what would be the scope of its work. While it is quite too early to tell if the human rights body would be effective, democracy activists are hoping that its creation would pressure Myanmar – formerly known as Burma – to implement democratic reforms. Myanmar had opposed the inclusion of the human rights body in the proposed ASEAN charter, but ministers said it was about time for the regional bloc to confront such issues. For Free Speech Radio News, I'm Girlie Linao in Manila.
PENTAGON RELEASES CHARGE SHEET AGAINST SOLDIERS ACUSED OF MURDER
New information is available about 2 Army soldiers charged with the pre-mediated murder of an Iraqi detainee. FSRN's Renee Feltz has the details.
The Army charge sheet, made available only after a freedom of information request, accuses two US soldiers of premeditated murder for killing an unarmed Iraqi in the northern city of Kirkuk on June 23. The charge sheet offers a one paragraph description – saying Sergeant Trey Corrales shot the detainee multiple times with his rifle, and then ordered his subordinate, Corporal Christopher Shore, to do the same. If found guilty, both soldiers could face the maximum penalty of death. The incident was reported by other soldiers in their unit. The Pentagon dismissed the unit's commander from his post, but he faces no charges. Corrales is a 13 year Army veteran, his co-defendant is on his second overseas tour. Both men remain in Iraq, where the incident is under investigation. They could face a court marshal and the military equivalent of a grand jury. The new details in their case follow a recent report by the Nation based on interviews with 50 Iraq combat veterans. The report reveals a pattern of indiscriminate killings by a minority of American troops that often go unreported and almost always go unpunished. For FSRN, I'm Renee Feltz.
SOME PALESTINIANS ABLE TO RETURN TO GAZA
A few hundred Palestinians stranded in Egypt have been able to re-enter Gaza for the first time in more than a month. Rami Almeghari has the story.
Over 600 Palestinians, including 100 sick and elderly, have returned to the Gaza Strip in the past 2 days through a border crossing point between Israel and Egypt. Approximately 6000 Palestinians have been stranded on the Egyptian side of the border with Gaza since mid-June, when Israel closed the Rafah crossing terminal following the Hamas takeover of the Gaza Strip. The Rafah crossing terminal in southern Gaza is the sole outlet to the outside world for 1.4 million Palestinians living in Gaza. An international agreement negotiated after the Israeli withdrawal from the Gaza Strip gave Palestinians and European observers control of the Rafah crossing. But in practice, Israel continues to determine when the terminal opens under security pretexts. For Free Speech Radio News, this is Rami Al-Meghari reporting from the Egyptian border town of Al-Arish.
ABE UNDER PRESSURE TO RESIGN
Japanese Prime Minister Shinzo Abe is under pressure to step down after his Liberal Democratic Party yesterday suffered its worst electoral defeat in 50 years. Election results show the ruling party has lost control of Japan's upper house of Parliament. The Prime Minister has vowed to make changes in his cabinet, but is refusing to resign.
WEAPONS BONFIRE LIGHTS IVORIAN PEACE PROCESS
\ The president of the West African nation of Ivory Coast made a historic visit to the rebel-held north today for a reconciliation ceremony. FSRN's Ndiaga Seck has the story.
A failed military coup in 2002 divided Ivory Coast in two parts; the rebel-held North (controlled by the New Forces) and the South, which remained under the authority of the government. Ivorian President Laurent Gbagbo today visited the town of Bouake to set fire to weapons with his former rival and current prime minister. It's the first time the president has visited the former rebel-held north in five years and is a significant gesture to restore peace in Ivory Coast. Numerous attempts to bring about a final settlement to the civil conflict have failed due to disagreements over when to hold elections. A peace accord brokered last year in Burkina Faso led to the naming of ex-rebel leader Guillaume Soro as prime minister and the formation of a new interim government. Elections, which have repeatedly been canceled, are due in early 2008. At the ceremony today in Bouake, President Gbagbo declared a formal end to the civil war and the start of a period of peace and reconciliation. For FSRN in Senegal, I'm Ndiaga Seck.
Features
Bush and Brown Meet and Greet (2:00)
The new British Prime Minister Gordon Brown met with President George Bush today at Camp David. It's the first meeting by the two heads of state since Tony Blair, who many consider to have been Bush's closest ally, stepped down. During a press conference after today's meeting, Brown assured reporters that the close British/US relationship will continue.
(sound clip)
There has been some recent speculation to how close the relationship will proceed. Recently, the new British Foreign Office Minister Mark Malloch Brown said the US and UK will no longer be joined at the hip. And British cabinet minister Douglas Alexander recently said in a speech that the UK must show the world that it is multilateralist not unilateralist in its approach to foreign policy. One reporter asked Brown and Bush what that would mean for their so called war on terror.
(sound clip)
Another major issue in the meeting was Iraq. Prime Minister said the future role of the country's 5,500 troops could be put to the parliament come this October. That would leave any decision on UK troop levels to be made after US General David Patraeus gives his report on the effectiveness of the US troop surge in Iraq.
Billions in Arms to Saudi Arabia (4:10)
Today Secretary of State Condoleezza Rice and Defense Secretary Robert Gates embarked on a four day tour of the middle-east where they are expected to finalize a 20 billion dollar arms deal to Saudi Arabia. Secretary Rice said the arms sale is meant to help counter the forces of Hezbollah, Syria, Iran and Al-Qaeda throughout the region. FSRN's Leigh Ann Caldwell has more.
Unions Meet in Palestine (3:00)
In a bid to get rid of the political and governmental influence in the decision making mechanism in the trade unions in Palestine, several unions meet in the central West Bank city of Ramallah over the week end. FSRN's Ghassan Bannoura has the details:
Major Holes in Electronic Voting Revealed (4:30)
Researchers at the University of California successfully hacked into three electronic voting systems that are used in California as well as other states. Three of systems hacked come from some of the largest companies in the business: which are Diebold Election Systems, Hart InterCivic, and Sequoia Voting Systems. Calls are being made for California's Secretary of State Debra Bowen to ban the use of some of the machines. Meanwhile, the national debate on these electronic voting machines is once again beginning to stir as the country is just months away from the next primaries. Martha Baskin has more.
Immigration Standoff at a California Church (4:00)
Anti-immigrant protesters and counter-demonstrators converged on St. Luke's Episcopal Church in Long Beach, California over the weekend. Anti-immigrant groups, Save Our State and The Minuteman Project, protested the church's status as a sanctuary for a young mother and her four month-old son. Rashi Kesarwani attended the demonstration and filed this report.
Labor Struggles at Verizon (3:00)
Employees at Verizon Business Tech and Verizon wireless have signed check cards asking to join labor unions to secure better wages and benefits. But union leaders are claiming that Verizon is strong arming employees from not being able to unionize. Abdulai Bah reports.