August 14, 2007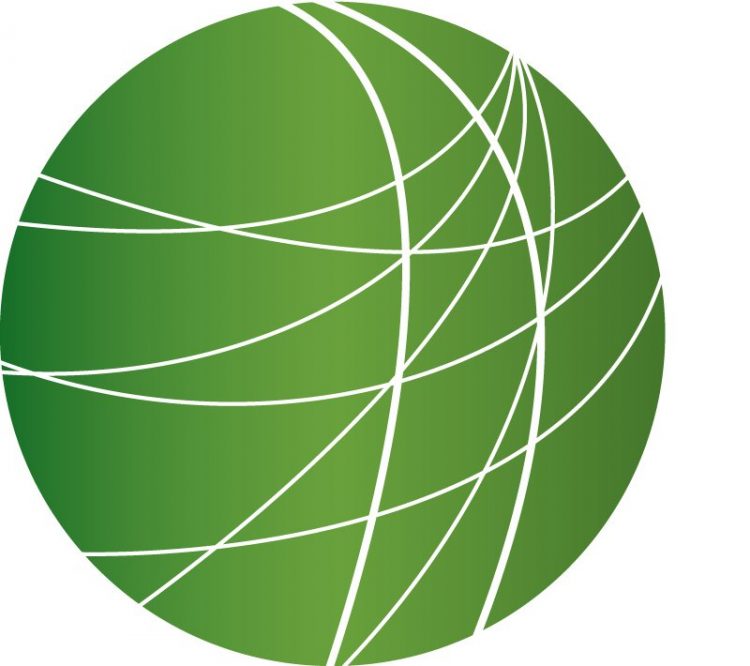 Headlines(4:55)
MASSIVE FLOODING IN NORTH KOREA
Massive flooding in North Korea has killed hundreds of people, damaged numerous buildings, and inundated tens of thousands of acres of farmland.
North Korean state-run media has reported major damage to the country's communications, electrical, mining, and transportation infrastructure. The usually reclusive government of North Korea has already requested assistance from the United Nations World Food Programme. The disaster in North Korea comes on the heels of devastating floods across South Asia.
NEW IRAQI-US JOINT OPERATION IN DIYALA PROVINCE
US soldiers and Iraqi security forces have launched a major new offensive in the restive Iraqi province of Diyala. Hiba Dawood has this report.
Baqouba is the captal of the Iraqi province of Diyala and is a mixed city of Shiites, Sunnis and Kurds. As part of a new offensive dubbed "Operation Lightening Hammer", Iraqi security forces are reportedly attempting to root out members and supporters of al Qaeda, the Mehdi Army, and other insurgents groups. The operation began overnight with an airstrike and involves more than 15 thousand US and Iraqi troops. Local residents have come out to demonstrate against the operation, saying it will only force people to evacuate the city. Iraq Islamic Party member Alaa Mekki says that new recruiting efforts are underway to combat infiltration within the ranks of the Diyala security forces. (sound) "People of Diyala are being recruited to fight Al Qaeda and the Mehdi Army. The leadership of the Iraqi forces in Baquoba has changed. We've brought in people who are impartial and more competent." The operation in Baquoba comes in the context of a larger offensive called "Operation Phantom Strike". The renewed push to secure the countryside around Baghdad comes one month before a progress report must be delivered to the US Congress to secure further funding for the war. For FSRN, I'm Hiba Dawood.
ISRAELI INCURSION INTO GAZA
The Israeli army killed at least five Palestinians today during an incursion into southern Gaza. FSRNs Rami Almeghari has more.
Medical sources report that five Palestinians were killed and 32 others wounded – including 5 critically – after the Israeli army invaded the southern Gaza Strip early this morning. According to local eyewitnesses, Israeli tanks and armored vehicles, backed by warplanes and drones, opened fire on houses and razed vast areas of arable lands. Scores of residents were also arrested during the attack. Safa Albraim, a resident of Khan Younis describes what she saw: (sound) "Up to this moment, the Israeli forces still open heavy random fire at houses, horrifying our children. What we need now is to stop the Israeli military operation and to live safely at least". Israeli media sources said the aim of today's attack was to prevent attempts to smuggle weapons along the eastern Gaza-Israel border line. Hamas lost two of its men in the attack and vowed to avenge the killings. The Islamist movement has been suffering from a strict international boycott since it took over Gaza in June. For Free Speech Radio News and IMEMC.org, this is Rami Almeghari in southern Gaza.
THE LATEST IN A STRING OF ELECTION YEAR MURDERS IN GUATEMALA
Yet another Guatemalan politician has been murdered in the run-up to the country's general elections. Unidentified gunmen armed with assault rifles shot and killed Werner Velásquez Monday afternoon as he left the residence of a candidate running in local elections. Velásquez was the mayor of Santa Ana Huista, a Guatemalan town near the border with Mexico. Although he was not running for re-election, he is the latest in a series of more than 40 assassinations of Guatemalan politicians and political operatives this election season.
MEXICO MAY PAY FOR HEALTHCARE FOR NATIONALS IN NEVADA
The governor of Nevada has announced that Mexico is considering a program to pay for the healthcare costs incurred by Mexican nationals living in Nevada. A similar program called "Windows of Health" is already being tested in New York. The program would be available to all Mexicans who register with the consulate in Las Vegas, regardless of immigration status. Governor Jim Gibbons is currently in Mexico, where he has met with the Secretaries of Health and Education and with law enforcement officials.
MASSIVE MATTEL RECALL
Toymaker Mattel Incorporated is recalling millions of its products worldwide just two weeks after a similar recall of toys in its Fisher Price unit. Safety concerns have been raised over the use of lead paint in some of the toys and small, powerful magnets in others. All of the products in question were manufactured in China.
Features
HRW Criticizes Ethiopia in Somalia(5:07)
We now turn our attention to the continuing conflict in the east African nation of Somalia. A new report from the group Human Rights Watch claims that Ethiopian, Somali and rebel forces are all responsible for violating international rules for war that is causing mass suffering for the civilian population. The report is being billed as the first independent investigation of the fighting that wracked Mogadishu in March and April of this year., resulting in the deaths of hundreds of civilians and the displacement of 400,000 people. It comes as the United Nations Security Council is due to discuss the 1,500-member African Union mission in Somalia and proposals to turn the mission into a UN force. To talk about the report, we're joined by Steve Crawshaw, who is based in Human Rights Watch's New York office.
FSRN Correspondent in Mogadishu Recovers After Being Shot
Just last weekend in Somalia two prominent radio journalists from the station known as HornAfrik were assassinated. HornAfrik is known for its independence and willingness to criticize the government. Also, in a separate incident Free Speech Radio News Correspondent in Somalia Abdurahman Warsameh got caught between the cross hairs of gun fire and was shot in the leg. He is recuperating and everyone at fsrn wishes him the speediest of recoveries.
ABA Calls for Overturning Bush Detainee Order(4:28)
The American Bar Association has overwhelmingly approved a resolution urging Congress to overturn President George Bush's July 20th executive order on the treatment of so called enemy combatants. The ABA is meeting in San Francisco this week where the country's largest lawyers association concluded that the order violates protections from torture in the Geneva Conventions. Eric Klein attended the meeting and he files this report.
Low Income Folks Lack Food Assistance(3:13)
A new study suggests that half of all low income who go to bed hungry in the United States do not receive food stamps. So, our correspondent Leigh Ann Caldwell took this look at the Food Stamp program.
Activists Occupy Oregon Beach(3:36)
As we reported yesterday, hundreds of activists were on their way to occupy an Oregon beach so to stop the development of a natural gas facility. Jenka Soderberg has the latest details.
Papuans Face Uncertain Future(4:15)
A majority of West Papuans have sought an independent state for some time but the 1969 Act of Free Choice vote, ensured the ex-Dutch colony became formally part of Indonesia. A low level war of independence was waged up until the fall of Suharto in 1998, pitching Papuans with bow and arrows against the modern Indonesian army. In 2001 Indonesia and the ruling elite in West Papua struck a compromise with Jakarta agreeing to allow self-rule within the province under the Special Autonomy Law.
But as Erica Vowles reports, many Papuans feel the law is failing to protect not only their economic well-being but also their very lives.