August 15, 2007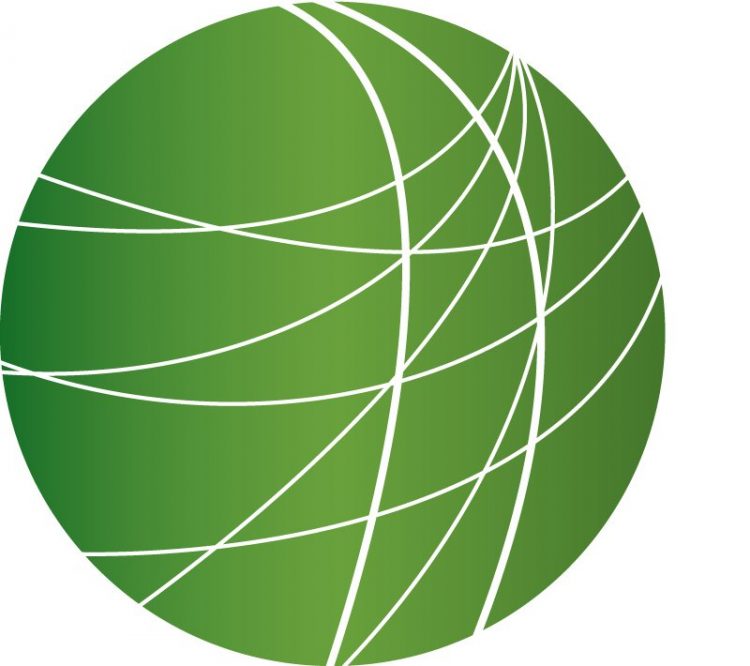 Headlines(6:34)
DEATH TOLL CLIMBS IN IRAQ WAR'S DEADLIEST SINGLE ATTACK
The death toll from a series of suicide bomb attacks near the city of Mosul in Iraqi Kurdistan has passed 250. Emergency workers and local residents are still searching through the wreckage left by the blasts. The near-simultaneous truck bombs targeted the Yazidis, an ethnically Kurdish community which practices an ancient religion that pre-dates Islam. The American military has blamed the attack on Muslim extremists opposed to the practice if the Yazidi religion. In addition to the more than 250 confirmed deaths, at least 350 people were injured, making it the single deadliest attack since the start of the occupation.
CANADIAN DEFENSE MINISTER REPLACED
Canada has a new Defense Minister as a result of changes made in the Prime Minister's cabinet. Stefan Christoff reports from Montreal.
Canada's Minister of National Defense Gordon O'Connor was the first to go in a re-shuffle of the country's Conservative Cabinet. O'Connor has been implicated in a number of scandals regarding the behavior of Canadian armed forces in Afghanistan. In April, the Globe and Mail newspaper released a detailed report documenting the torture of former Afghan detainees while in government custody in Kandahar. The report held Canadian military forces responsible for the transfer of detainees to the Afghan cells where the torture took place. Opposition political parties and anti-war activists have been calling for the resignation of Canada's Minister of Defense ever since. Former Minister of Foreign Affairs, Peter MacKay, has replaced Gordon O'Conner as Defense Minister. O'Conner has been demoted to the portfolio of National Revenue. The move is widely regarded as the result of mounting pressure on the Conservative government over the controversial Afghan military mission. But anti-war activists in in Canada argue that the shift in the cabinet offers no fundamental change to the political direction of the government. This is Stefan Christoff reporting for Free Speech Radio News in Montreal.
BUSH ADMINISTRATION TO ADD IRAN'S REVOLUTIONARY GUARDS TO TERROR WATCH
The Bush Administration has decided to designate parts of Iran's Revolutionary Guard as a terrorist organization. The Revolutionary Guard is a military organization close to the president and independent of Iran's Armed Forces. It is the first time that an official entity of a foreign government has been included in the State Department's list of terrorist organizations. Any firms under US jurisdiction found do be doing business with or supplying goods to Iran's Revolutionary Guard would be subject to legal action. The news comes as Undersecretary of State Nicholas Burns is in Jerusalem to discuss a 30 billion dollar military aid package to Israel.
PADILLA JURY DELIBERATES
Jurors in Miami are deliberating in the terrorism support trial of Jose Padilla and his two co-defendants. Mitch Perry reports from WMNF in Tampa.
The arrest of Jose Padilla in June of 2002 was heralded by the FBI and the Bush Administration as a significant strike in the war on terror. Then-Attorney General John Ashcroft announced Padilla's detention while in Russia. The Justice Department labeled Padilla an enemy combatant and accused him of working with someone in Pakistan on plans to build and explode a radioactive "dirty bomb" in the US. However, after being held in a Navy brig for more than 3 years, Padilla and his 2 co-defendants were charged with providing material aid to terrorists and of conspiracy to "murder, maim, and kidnap" people overseas. There was nothing about a dirty bomb in his indictment. During closing arguments on Tuesday, Padilla's Attorney, Public defender Michael Caruso, told the jury that Padilla did not fill out an Al Qaeda application, did not train with Al Qaeda, and did not plot to kill anybody in the name of Islam. The Al Qaeda application in question was found in Afghanistan in 2001. A government expert witness said that Padilla's fingerprints were all over the front and back of the five-page form. If found guilty, Padilla and his co defendants could face life in prison. Mitch Perry, FSRN, Tampa.
LOCAL COMMUNITY SPLIT OVER CHURCH MEGA-DEVELOPMENT
A Christian Church's proposal to build a multi-million dollar development in a town northeast of Boulder, Colorado was at the center of a heated city council debate last night. Maeve Conran reports.
Longmont City Council chambers were packed to capacity Tuesday evening as the council took public comment before deciding on a development proposal by a local Christian mega-church. Life Bridge Church wants to develop a nearly 400-acre piece of land that they already own to build a church, a multi million dollar sports arena, as well as residential and commercial buildings. Life Bridge wants the development to be annexed into Longmont's city limits in order to receive city services such as road maintenance, garbage pick-up, and water. But many Longmont residents are upset by the multi-million dollar development proposal. The church is a non-profit entity and therefore, exempt from paying taxes. Jen Gartner handed a petition with more than 850 signatures to the city council last night, asking that the annexation be put to a public vote. (audio) "My biggest concern is that this seems to be a colossal tax give away from the people of Longmont to a corporation and I think the people really need to understand the complexity of this." Several members of the Life Bridge Church spoke in favor of the annexation at Tuesday's town hall meeting, saying the church (which has 3000 members in Longmont) needs room to expand. Only one city council member echoed the concerns about the environmental impact of the development as well as the tax implications brought forth by residents opposed to the development. The Longmont City Council approved approved the measure 6 to 1. For FSRN, this is Maeve Conran in Longmont, Colorado.
VIEQUES PROTESTER RELEASED FROM PRISON
The last of 12 protestors sentenced to prison time for demonstrations against the US military presence in Vieques has been released. José Pérez González returned to Puerto Rico yesterday after serving 4 years in a Mississippi prison. González was sentenced for damaging a guard shack on the military bombing grounds as hundreds celebrated the military's departure. Supporters greeted him at the airport before the had to report to a halfway house where he will live for the duration of his sentence. For decades, the US Navy and Marine Corps used a huge section of the Puerto Rican island for bombing target practice. Many Vieques residents blame the bombs for the highest cancer rate in Puerto Rico. Civil disobedience calling for an end to the bombing began in 1999 when target practice bombs killed a local resident. The military ceased its bombing operations on the island on May 1st of 2003.
Features
Crisis Grips Iraqi cabinet(3:47)
Iraqi Prime Minister Nouri Al Maliki's government is in crisis. Steadily escalating violence is matched by the near-complete collapse of government services and functions. Al-Maliki's cabinet initially included members of diverse Iraqi communities but met obstacles with the withdrawal of the Sunni Accordance Front and several parties boycotting cabinet meetings. As FSRN's Hiba Dawood reports, the pretense of national unity and cooperation is now gone.
Gaza Faces Humanitarian Crisis(2:44)
A strict international boycott against Hamas' rule over Gaza – doubled with a complete Israeli travel and commercial crossing ban imposed since June, are leading to a humanitarian crisis in Gaza. FSRN's Rami Almeghari has more.
What Labor Wants from a Presidential Platform(4:18)
The Democratic Party candidates for President have begun to earnestly court the labor vote. The major candidates have taken part in a series of labor-sponsored town hall meetings in recent weeks, with a large candidate's forum in Chicago last week. Labor expects to play a decisive role in the upcoming elections and is counting on getting its issues on the agenda. Max Pringle reports.
ANSWER Coalition Faces More than $10,000 of Fines for Anti-War March Posters(4:32)
The DC-Metro City government is threatening the ANSWER Coalition with more than $10,000 worth of fines unless the organization brings down posters promoting a massive anti-war march on Capitol Hill on September 15. The City government has given ANSWER just 72 hours to bring the posters down. ANSWER has responded by reminding the City that the posters conform to the city's regulations, and are protected through the First Amendment – and adds that the approach is simply a way to silence to nation's growing anti war movement, and the September 15 mobilizations. Host Aura Bogado spoke with Ian Thompson, an organizer with ANSWER Coalition in LA, who explained DC-Metro's threat.
Mumia on Black August(3:50)