October 16, 2007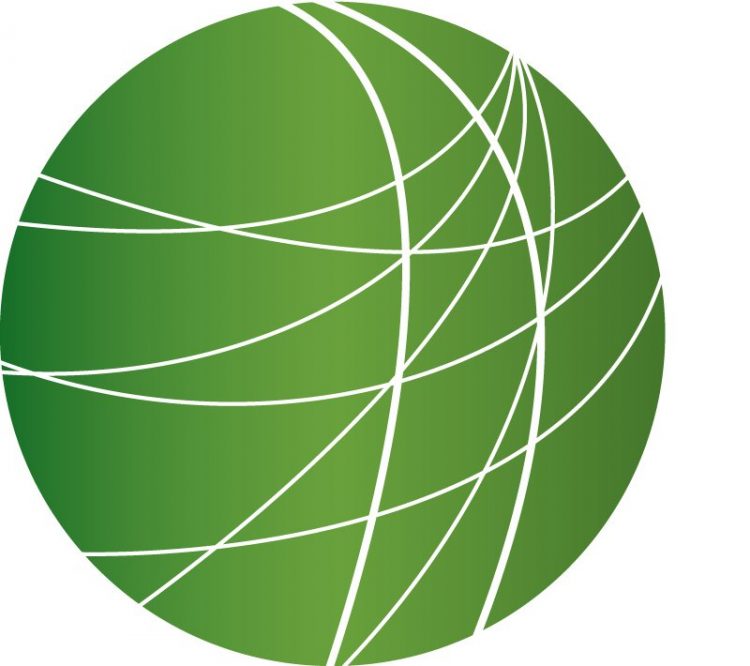 Mukasey to Face Democrats on Civil Liberties Issues
Congolese Rebels Miss Disarmament Deadline
Finger Pointing at Congressional Hearing on Jena 6
Female Suicide Rate in China Stresses Support Systems
Legacy of Resource Grabs Haunts the Peruvian Amazon
HEADLINES
IMMEDIATE WITHDRAWAL OR DRAFT: FORMER ARMY CAPTAINS
On the 5th anniversary of the authorization of force in Iraq, Twelve former US Army captains have come forward with criticisms they say they had previously tried to communicate up the chain of command. All 12 of the former army captains served in Baghdad in addition to other assignments within Iraq. They write in an op-ed published in today's Washington Post that a protracted drawn-down will inevitably lead to a further escalation of attacks on U.S. forces, civilian leaders and advisors. The former army captains conclude that America must make a choice between compulsory military service or an immediate withdrawal from Iraq.

OCCUPATION PROJECT TARGETS SENATOR DURBIN'S OFFICE
Police arrested 9 demonstrators today as they occupied the Chicago office of Senator Dick Durbin demanding that he stop funding the war. Johnny Hap reports from WZRD in Chicago.

Members of the Occupation Project arrived at Senator Durbin's Chicago office this morning asking for the senator to vote against further funding for the war in Iraq. The group of 9 included 2 nuns, some senior citizens, and student activists. Senior and Veteran Bob Bossie took part in today's action: (clip) "We are really disappointed in him. First, he won't respond to us and second, because of his voting. We can't seem to get any assurity about his votes. We know that he just voted a couple weeks ago for another 150 billion dollars for the Iraq war and the war in Afghanistan." The Occupation Project is an ongoing campaign of nonviolent civil disobedience to pressure Congressional representatives to use the power of the national purse strings to end the Iraq war. Over 400 people have been arrested at offices across the country in the past 8 months. The occupation of Senator Durbin's office ended after one hour with the arrest of all nine non-violent demonstrators on charges of tresspassing. From WZRD, I'm Johnny Hap for Free Speech Radio News.

REVELATIONS OF TELECOM COMPLICITY IN DOMESTIC SPYING
Documents released to congressional investigators reveal that telecom giant, Verizon handed over private customer data to federal investigators without a warrant on at least 720 occasions since January of 2005. Other records revealed this week show that the company Comcast charges the government a flat fee of $1000 to install a wire tap. The revelations come as Congress continues to debate reforms to the Foreign Intelligence Surveillance Act. President Bush has asked Congress to include a measure to grant retroactive immunity to telecom companies found to have violated federal privacy laws as part of the previously secret domestic surveillance program.

SEIU LOCALS THROW WEIGHT BEHIND CANDIDATES
The country's labor movements have begun to publicly endorse presidential hopefuls in the run-up to the primaries. Sarah Manski has the story.

While ten local SEIU state chapters have endorsed Presidential hopeful John Edwards, this week the 170,000-member Illinois Service Employees International Union threw their weight behind another Democratic Presidential candidate, Barack Obama. The AFL-CIO and other national labor unions are criticizing what they say is Obama's backing of Wall Street's push to expand NAFTA into Peru. The Bush Administration and the National Association of Manufactures is welcoming the deal saying that the watered down labor language in the Peru trade deal is unenforceable. Sue Vilbrandt, a labor unionist and Wisconsin Fair Trade Campaign member, picketed outside a recent Obama event: (clip) "He's planning on voting for the Peru Free Trade Agreement in Congress and we want him to reconsider his position. He thinks that there is support from labor because it's been slightly improved, but there is no support from labor, community rights organizations, and Peruvian labor unions. And, if Obama wants to portray himself as the candidate of hope and change then he needs to vote no on this trade deal." Trade may be a key issue in the upcoming Iowa primary and Obama's stance may hurt his chances there. I'm Sarah Manski, reporting for Free Speech Radio News.

CONSTITUTIONAL DEBATE IN VENEZUELA
Venezuela's Commission on Constitutional Reform has wrapped up two months of debates and public consultations ahead of a nationwide constitutional referendum later this year. Mike Fox reports from Caracas.

National Assembly President, Celia Flores, announced yesterday that the legislative body has added more than 2 dozen proposals on top of the more than 30 brought by President Hugo Chavez. New proposals include lowering the voting age to 16 and raising the minimum support requirements for calling a national referendum. Proposals brought by Chavez include reducing the legal work-day to 6 hours, the creation of a social stability fund for independent contractors, and clarification on private property rights, which some members of the opposition feared would be taken out of the Constitution. One of the more controversial proposed reforms would allow restrictions on the press during a state of emergency. Opposition groups say this would give the government the power to censor the media at will. The National Assembly today opened debate on each article in the package of proposed reforms. Congress is expected to approve the package in early November ahead of the national referendum scheduled for early December. Mike Fox, in Caracas, for FSRN.
FEATURES
Mukasey to Face Democrats on Civil Liberties Issues (3:27)
Despite a long history of opposing Bush Administration appointees to high level positions, Senate Democrats aren't putting much of a fight against the nomination of Judge Michael Mukasey for Attorney General. The Senate anticipates an easy confirmation of the Judge.
But public interest groups demand a commitment to restoring the Department of Justice's civil rights division, prohibiting torture, and making aspects of various surveillance programs transparent. Hearings are scheduled to begin tomorrow on Capitol Hill, Democrats are expected to address many of these issues. FSRN's DC Editor, Leigh Ann Caldwell reports.
Finger Pointing Abounds at Federal Jena 6 Hearing (2:55)
Today, Congress held a hearing to decide what the federal government's
response should be to cases like Jena 6 and other violent hate and
racial crimes in schools. An impassioned crowd looked on as Democrats
condemned the justice department for not stepping in more quickly. Karen Miller has more from the hearing.
Congolese Rebels Take Civilian Hostages Despite Disarmament Deadline (3:55)
Fighting continues in the Eastern Democratic Republic of Congo between rebels and government forces. This, despite the extension of the deadline for rebels – who are led by dissenting general Laurent Nkunda – to disband and reintegrate into the army. The deadline expired yesterday, but President Joseph Kabila has extended it another two weeks. Fighting has been reported in the areas of Rutshuru and Kalengera both in the northeast of the country. Meanwhile the rebels are reported to be holding hundreds of civilians hostage. And fighting in the region has displaced nearly 400-thousand people in the past year. FSRN's Joshua Kyalimpa spoke two men who have managed to escape from the rebels, and are seeking refuge in Uganda.
Female Suicide Rate in China Stresses Support Systems (2:55)
China's suicide rate is much higher than the global average, and it's one of few countries where more women than men commit suicide. In particular, the number of suicides in rural communities is high, with many women struggling to cope with family and work pressures. In the last ten years, China has come a long way in terms of providing counseling and support services. But, as Elise Potaka discovers, service providers just can't cope with the demand.
Past Resource Grab Still Haunts the People of the Peruvian Amazon (3:55)
In yesterday's show we heard about the massive expansion of oil and timber exploitation taking place in the Peruvian Amazon. In the second part of this special feature on the region, Tom Allan traces the history of the first great rush for the regions resources – and how the effects are still being felt today.