August 07, 2007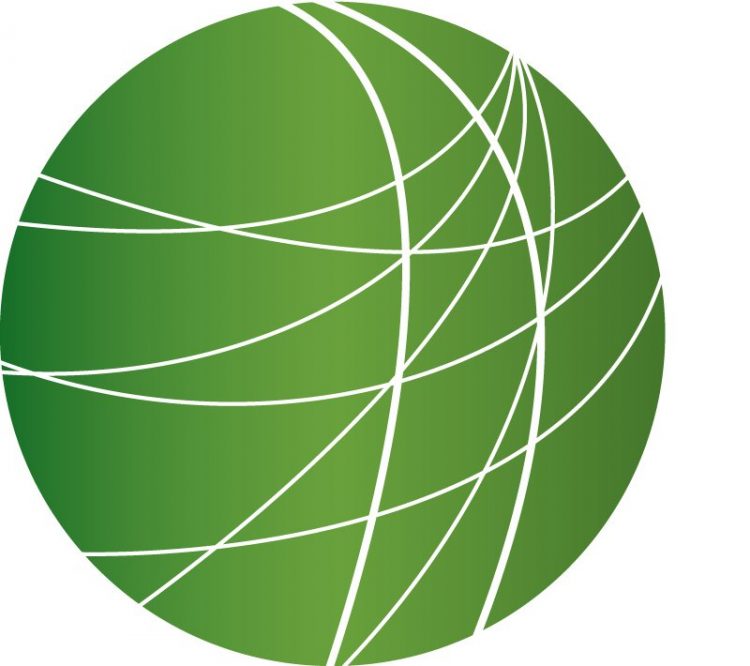 Headlines(5:50)
GEORGIA AND RUSSIA TRADE ALLEGATIONS OVER MISSILE
The nation of Georgia today accused Russia of firing a missile into its national territory. The missile landed in a farm, but did not explode. Georgian officials say the Russian aircraft that allegedly fired the missile violated Georgian airspace. Russia denies the accusation, instead suggesting that Georgia fired a missile at itself to illicit a regional outcry against Russia. Tensions have been high for some time between the former Soviet satellite state and Russia, which continues to wield considerable influence in the region.
BANNER CALLING FOR TIBET INDEPENDENCE HUNG FROM GREAT WALL OF CHINA
As China celebrates the one year count-down to next year's Olympic Games, the Beijing government and organizing committee are facing a number of challenges. Elise Potaka reports.
Six Tibet independence activists were today detained after unfurling a banner on the Great Wall that read One World, One Dream, Free Tibet 2008. The activists were taken away by authorities and their whereabouts is currently unknown. This is just one of many potential PR disasters China is facing on the eve of the one year countdown to the 2008 Games. Food safety scares, as well as the looming smog have put a dampener on one-year count down celebrations. And while the government has promised complete media freedom for foreign outlets, the Foreign Correspondents club of China last week released a survey saying that 60% of those interviewed felt Beijing has a long way to go to live up to this pledge. Only yesterday, a number of journalists were held back after Reporters Without Borders staged an unauthorized protest outside a Beijing Olympic Organizing Committee press briefing. In Beijing, I'm Elise Potaka for FSRN.
SIX MINERS TRAPPED IN UTAH COAL MINE
A cave-in at a Utah coal mine has left six miners trapped below the earth's surface. The mine's owner has indicated that it may take three days to reach the location of the trapped miners. Rescue workers have been unable to determine if the miners survived the cave-in. It is unclear if the mine shaft collapsed due to an earthquake or if faulty safety measures led to a cave-in so powerful that it registered on seismic meters.
COPPER CONTRACT MINERS CHANGE FACE OF LABOR NEGOTIATIONS IN CHILE
The recently signed labor agreement between contract workers and Chile's State-owned Codelco copper mining company, the largest copper producer in the world, has opened new negotiating opportunities for contract workers in other industrial sectors of the economy. From Santiago FSRN's Jorge Garretón explains.
Contract labor has become the norm in the Chilean economy as a means to keep labor cost down and real wages suppressed. But an emerging labor movement is organizing and making demands to improve real wages and benefits. The unionized contract workers are holding direct talks with the industry heads, rather than negotiating with the companies that supply the contracted work force. The 30-day strike recently forced the State-owned mining giant Codelco to sign a new contract. The Contract workers are considering similar actions against the private mining companies. Earlier this year the forestry industry giant Mininco signed a new labor agreement with its contract workers without the need of a strike. But its forestry competitor Arauco was forced to sign an agreement after a contract worker was killed in a clash with police. Oil contract workers are now demanding Chile's oil refining company ENAP to negotiate a new contract. And there is also talk that the heated construction industry may also be a target of contract workers. The buoyant economy and an emerging labor movement that is demanding fair wages and benefits, and above all fair share of the economy pie, is at the heart of the growing social demands. For FSRN this is Jorge Garretón in Santiago.
MURDER CHARGES AGAINST BORDER PATROL AGENT REDUCED
A Border Patrol agent who killed a Mexican man in southern Arizona has been charged with second degree murder, manslaughter, and negligent homicide. A judge reduced the more serious 1st degree murder charge at the end of a hearing yesterday. Agent Nicholas Corbett fatally shot 22-year old Francisco Javier Domínguez in January of this year as the later crossed through the Arizona desert with his two brothers and sister-in-law. The Border Patrol agent claims that Domínguez tried to throw a rock at him, which all three witnesses at the scene deny. Agent Corbett remains free and continues to work for the Border Patrol while the case awaits trial.
FOOT AND MOUTH OUTBREAK IN UK
Britain faces a possible return of the foot and mouth epidemic that devastated the British farming industry 6 years ago. From London, Naomi Fowler reports.
The highly contagious foot and mouth disease was detected on an English farm on Friday. A second outbreak was confirmed at another farm today and a third site has been quarantined. Last night Europe banned the export of live animals and all fresh milk and meat from Britain which will cost the farming industry at least $20 million a week. Scientists at a government-run vaccine research laboratory at Pirbright are carrying out tests to see if the virus escaped from there into the atmosphere. Farmer Roger Pride believes the severe flooding experienced this summer in the UK opened up sewers which spread the disease to his farm from the test site: (audio) "Basically 25% of the field was flooded and there was a smell of sewerage because there's a main sewer line and the sewage could have come up through the man hole covers. It runs towards Pirbright testing place, it's just a way that it could quite easily have come into the fields." British farmers are waiting to see if the disease has been contained; or whether they may face another period of mass cullings of their livestock. This is Naomi Fowler in London for Free Speech Radio News.
Features
Southern Iraq Faces Deep Decline(4:10)
Hardest-hit by the Iran-Iraq war, United Nations sanctions and Saddam Hussein's iniquitous distribution of resources, residents of southern Iraq expected change after provincial and national elections in 2005. Instead, the two most powerful parties in the city, Fadhila and the Supreme Iraqi Islamic Council, have brought governance to a halt while militias and gangs that increasingly fight British troops have taken over the streets. As the British military prepares to fully withdraw troops from the center of the Iraq's third largest city, corruption and a deadly power struggle have left one of the centers of Iraq's oil wealth in a state of decline. David Enders has more.
UK Asks US to Release Five British Residents in Guantanamo(1:57)
The UK broke new ground today in their relationship with the US when the country's foreign secretary requested that 5 British residents being confined at Guantanamo Bay be released. This move marks a stark change from former Prime Minister Tony Blair's policy, whose government only pressed for the release of nine British citizens – not residents. Naji Mujahid has more.
Presidential Candidates Pressed on Budget Decisions in Key Primary States(3:56)
A group of business leaders are urging Presidential candidates to shift budget decisions from wasteful defense spending to education, health care, and energy to name a few. They're organizing in Ohio and New Hampshire, two key primary states. FSRN's Leigh Ann Caldwell reports.
Small Arms Smuggling Continues in Bosnia(4:05)
For more than a decade, civil society groups from more than 100 countries have been pushing for a UN small arms treaty. Small arms cause death and injury to millions in conflicts around the world. The violence also ruins livelihoods and economic security in countless communities. Bosnia is internationally recognized as a hot spot for illegal small arms trade. As Amy Miller reports from Sarajevo, little progress is being made towards tighter controls of the weapons.
The Fight for Bear Butte Continues(3:41)
More than 100 people gathered in Rapid City, South Dakota Monday for the Mato Paha Spiritual Forum. The focus of the meeting was the protection of Bear Butte, sacred to the Lakota and other Plains tribes. FSRN's Jim Kent attended the forum and found that the Lakota and their allies are now pursuing final solutions to a century-old problem.