December 5, 2007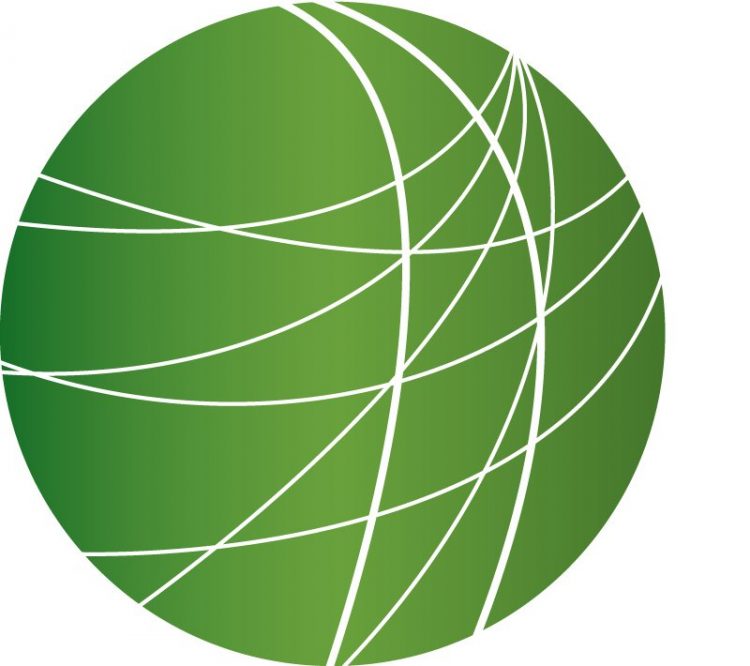 Court Hears Case on Whether GITMO Prisoners Can Challenge Detention
Hearing for Nominee for Secretary of Veteran's Affairs
FCC Chairman Suggests Relaxing Ownership Rules
Dioxin Contamination Grips Vietnam Thirty Years After the End of the War
Green Schools Caucus Launches in Congress
HEADLINES
Car Bombings and Suicide Attacks Dog Gates' Visit to War Zones
Defense Secretary Robert Gates made an unannounced visit to Iraq today to meet with Prime Minister Nuri al-Maliki. Gates' arrival in Mosul was met with a car bomb which killed one civilian. A separate car bombing killed at least 14 people in a Baghdad neighborhood shortly before Gates gave a press conference in the green zone. A third car bomb killed 5 people in the city of Baquba while a fourth exploded in the Kurdish city of Kirkuk, taking 2 lives. In his speech today, Gates praised what he called the "gains" of the US troops surge, saying (quote) "a secure, stable Iraq is within reach". The Defense Secretary had just wrapped up a visit to the Afghan capital, Kabul, where a suicide attack today killed 16 people.
Military to Have More Oversight of Private Security Contractors
Blackwater and other private security contractors operating in Iraq may soon be subject to military oversight. Former US ambassador to Iraq and current Deputy Secretary of State John Negroponte met today with his counterpart in the Department of Defense to finalize an agreement laying out new operating procedures for private security firms contracted to guard State Department personnel in Iraq. The new rules are part of the fallout from a shooting incident in which Blackwater guards opened fire in a busy Baghdad traffic circle in September, killing 17 Iraqi civilians. A law imposed during the rule of ex-proconsul Paul Bremmer has shielded the Blackwater guards from prosecution within Iraq.
Humanitarian Aid Freeze Lifted in Somalia
Aid operations in southeastern Somalia resumed today after the Somali government lifted a freeze implemented yesterday for reasons which are still unclear. Mohamed Sheikh Nor reports from Mogadishu.
World Food Program spokesman Peter Smerdon said today that aid agencies and non-governmental organizations have been authorised to resume activities in the Lower Shabelle region, one of the worst affected by the country's ongoing humanitarian crisis. The aid freeze came one day after a visit to Somalia by the UN's top aid official, John Holmes, who had vowed to push for fewer restrictions on humanitarian activities during his meetings with Somali authorities. The head of the national security service said the president had ordered the restrictions for unknown reasons. The ban came the same day that two WFP-chartered ships docked with 4,000 tons of food aid destined for people who have been displaced by the fighting in Mogadishu. Humanitarian workers have long complained that the government has held up aid to needy Somalis by demanding to inspect shipments or requiring exorbitant fees at checkpoints. Reporting for FSRN this is Mohamed Sheikh Nor in Mogadishu.
Peruvian Reaction to Passage of Free Trade Deal
The US Senate passed a bi-lateral free trade agreement with Peru yesterday by a measure of 77 to 18. President Bush has already indicated that he will will sign it into law. While the US business press has generally regarded the outcome of the vote as a victory, the reaction in Peru has been mixed. Pamela Cueva reports from Lima.
The Peruvian Congress ratified the treaty in 2006 after only 2 weeks of debate, despite opposition from organized labor, small farmers, indigenous organizations, and some congressional factions. The Peruvian Ministry of Agriculture says the Free Trade Agreement will attract international investments to Peru, but many farmers argue the deal will only benefit the largest producers and lead to the financial collapse of small farms. Shortly after the yesterday's vote, US President Bush urged Congress to pass a pending free trade agreement with another South American nation: Colombia. The Bush administration had previously tried to negotiate a free trade deal with Andean nations as a block, but the talks collapsed when Ecuador withdrew from the negotiations. For FSRN, I'm Pamela Cueva with Alfredo Cuadros in Lima, Peru.

Jail Sentence for Hate Crime in Germany
A German court has handed down an 8 month prison sentence to a 23 year-old German man for leading a mob of 50 people in a racially motivated attack on 8 Indian men earlier this year. Three other Germans have been fined for also taking part in the attack. Cinnamon Nippard reports from Berlin.
The accused was found guilty of inciting racial hatred, which is a serious crime under German law. He was also convicted of damaging property for throwing a metal bar through a shop window where the Indian men sought refuge. The German Interior Ministry reported that in the first 9 months of this year Germany has seen a huge increase – more than 25 percent – in the number of incidents of far-right violence and anti-Semitic crime. Just over the weekend a Nigerian woman was harassed by her German neighbor; 3 men and one woman from Niger were attacked; a pregnant Iraqi woman was punched in the face as she rode on a bus with her 2 year old daughter and 4 Iraqi men. The woman is still in hospital. A Jewish community Centre was also vandalized. Cinnamon Nippard reporting for Free Speech Radio News in Berlin.
FEATURES
Court Hears Case on Whether GITMO Prisoners Can Challenge Detention
US authorities have confirmed that a GITMO prisoner gashed his throat with a sharpened fingernail, and was treated with several stitches and placed under psychiatric observation for one week. The detainee's lawyer, Zachary Katznelson, says the man is an Algerian national who has been held prisoner for almost six years without charge. Officials cite the incident as an act of self-harm rather than a suicide attempt – acts which US Navy Commander Andrew Hayes says are performed to discredit US forces. Four prisoners have already committed suicide at Guantanamo Bay.
Meanwhile, the US Supreme Court, for the third time in 4 years, is hearing a case on prisoner's right to challenge their detention in US civilian courts. Congress stripped Guantanamo detainees of their right to habeas corpus last year – attorneys for the detainees are now challenging the rule. Washington Editor Leigh Ann Caldwell reports.
Hearing for Nominee for Secretary of Veteran's Affairs
Retired Army General James Peake faced questioning during a confirmation hearing before the U.S. Senate Committee on Veteran's Affairs. The former US Army Surgeon General and current nominee for Secretary of Veteran's Affairs, Peake addressed key issues presented by the panel service member transition from active duty to veteran status, re-integration into civilian society, GI benefits, the restructuring of disability benefits, and quality of physical and mental health treatment for those returning from war.
FCC Chairman Suggests Relaxing Ownership Rules
Should one media corporation be allowed to own a newspaper and radio or television station in a city? That's the question Congress tried to answer today in a hearing with the Federal Communications Commission. As the ongoing contention over the concentration of media ownership continues, at today's hearing FCC Chairman Kevin Martin came to congress with proposals that would relax newspaper and broadcast cross-ownership rules. Martin says the changes would help newspapers that are struggling financially, but others say the rule change would continue the trend of taking airwaves out of the hands of the public and into the hands of a smaller and smaller group of private investors. Karen Miller has more.
Dioxin Contamination Grips Vietnam Thirty Years After the End of the War
Thirty years have passed since the end of the Vietnam War. For some people in the United States, Vietnam has slipped into the realm of fable: a cautionary tale to be recalled – and heeded – in the wars waged today. In Vietnam meanwhile, millions of health victims and vast tracts of denuded land are constant reminders of the US' chief chemical weapon in that war: the herbicide Agent Orange. Agent Orange deprived Vietnamese troops of forest cover and ruined their food crops. Near Vietnam's largest cities, where Agent Orange and related herbicides were loaded onto planes or stored, a toxic contaminant – dioxin – persists to this day. And it's creeping up in food chains, posing a major health threat to local residents. Dave Kattenburg reports on Vietnam's newly discovered dioxin "hotspots," and efforts to clean them up.
Green Schools Caucus Launches in Congress
A new Congressional group in launching on Capitol Hill today – the Green Schools Caucus. Lawmakers are getting together to curb emissions and they think it needs to start at the ground level, with the country's schools. FSRN Correspondent Matt Laslo reports from Washington.