September 07, 2007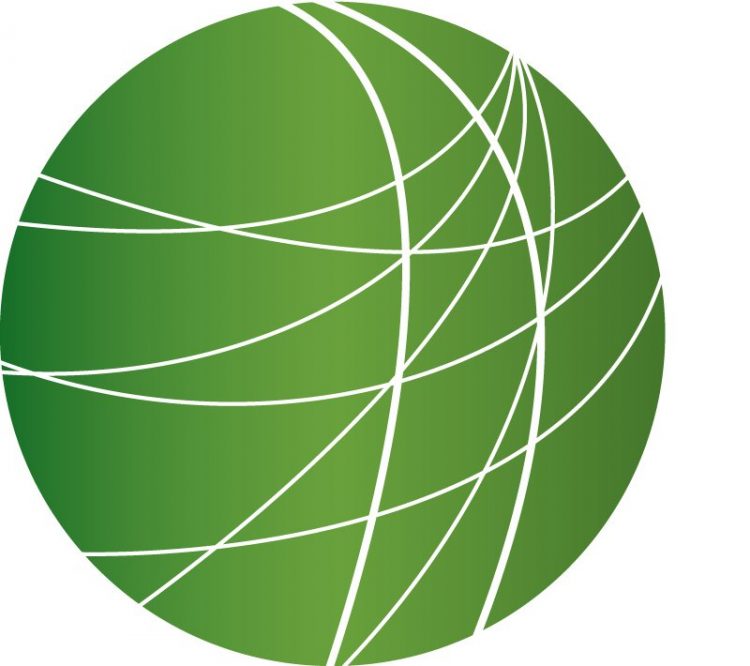 Headlines
HABEAS CORPUS
The centuries-old writ of habeas corpus may be on its way back into the list of inalienable rights recognized by the US legal system. The House Judiciary Committee has passed legislation to restore habeas corpus for individuals detained by the United States. The Military Commissions Act of 2006 stripped non-citizens of habeas corpus, a right regarded as a pillar of western legal systems since the year 1215.
EDUCATION FUNDING
In other news from Capitol Hill, the House passed legislation today that would divert billions of federal dollars away from student loan companies and into the coffers of the Federal Pell Grant. Zein El-Amine reports.
The Higher Education Reconciliation Bill would transfer 22 billion dollars of federal subsidies away from student loan providers and into the Pell Grant fund. The larger budget will go towards increasing the minimum Pell grant to $5,400 from its present limit of $4,310 in addition to cutting the interest rate in half over the next 5 years. Loan providers claim the bill will cause job loss in the lending sector…but education advocates are praising it as a historic step that will make college more affordable for low-income students. Luke Swarthout is a Higher Education Advocate for the U.S. Public Interest Research Group: "The College Cost Reduction and Access Act is the most meaningful higher education reform in more than 15 years. This legislation is a clear example of congress getting policy right. The bill trims excessive subsidies that benefit a handful of banks and directs them to millions of students and families who are working to pay for college." The Federal Pell Grant, unlike a loan, does not have to be repaid. Pell grants are awarded usually only to undergraduate students who have not earned a bachelor's or a professional degree. For FSRN, I'm Zein El-Amine in Washington DC.
RESCUE OPERATIONS IN FULL SWING IN NICARAGUA
United States and Venezuelan troops are due to arrive in Nicaragua to participate in rescue and humanitarian efforts in the wake of Hurricane Felix. Nan McCurdy reports from Managua.
Nicaragua President Daniel Ortega declared a state of emergency yesterday and has authorized troops, airplanes, and helicopters from neighboring nations to enter and remain in Nicaragua to help with rescue and humanitarian efforts after Hurricane Felix devastated the North Atlantic Coast this week. The United States and Venezuela were the first countries to respond to the request for troops and military equipment. US and Honduran helicopter rescue teams intensified their search and rescue operations around the Miskito Keys. Named for the Indigenous people who inhabit them, these small, but numerous islands took a direct hit from the Category 5 hurricane. The official death toll is at over one hundred, but hundreds more remain missing. Hurricane Felix destroyed 8000 homes and damaged another 9000. Thousands of kilometers of forests and crops also sustained major damage. Twelve tons of food and medicine from Venezuela arrived this morning in Bilwis, the largest town in the North Atlantic Region. Venezuela has promised daily shipments of aid. From Nicaragua, for FSRN, I'm Nan McCurdy.
TWO HIGH-PROFILE ASSASSINATIONS IN SINALOA
A well-known human rights activist and a government spokesperson were both assassinated this week in Sinaloa – a Mexican state with an ongoing military campaign against organized crime. Vladimir Flores has the story.
Mexican soldiers found the body of human rights defender Ricardo Murillo Monge inside of his car during a routine patrol yesterday in the city of Culiacan. The 66 year old activist had been shot in the head execution style. During his work with the Sinaloense Civil Front, Ricardo Murilla Monge had taken on cases that implicated police and members of the army in torture and abuse of civilians. On Wednesday, unknown assailants ambushed and killed the press secretary of the governor of Sinaloa just a few yards from his office. Oscar Rivera Inzunza worked as a journalist prior to becoming a government spokesperson. He also coordinated media relations for military operations targeting organized crime in the state. Sinaloa, along with states of Durango and Chihuahua, make up the so-called "Golden Triangle" of drug trafficking in Mexico. Despite ongoing military operations against drug cartels, organized crime in the region has been blamed from more than two thousand deaths in the past year. Reporting for FSRN, I'm Vladimir Flores in Mexico.
ZIMBABWE DEVALUES ITS CURRENCY
Economists in Zimbabwe are predicting a steep rise in the country's inflation after the government officially devalued the country's currency against the US dollar yesterday. Davison Makanga reports.
Zimbabwe has the world's worst inflation rate and is currently experiencing its most severe recession in seven years. The government announced the measure to devalue the national currency as an attempt to prevent a total collapse of the economy. One US dollar is now worth 30,000 Zimbabwean dollars on the official market. Prior to the devaluation, one US dollar sold for 250 ZWD. Analysts say the move will likely lead to increased black market currency trading – a practice that has become common as Zimbabwe's economic crisis worsens. Economists say the government's fire fighting approach will plunge the troubled Southern African nation into more turmoil. Harare based Economist Dr Godfrey Kanyenze calls the government's plan to print more money "disastrous". Kanyenze predicts a further surge in the country's inflation. Zimbabwe's inflation rate is currently at over 76-hundred percent. The economic crisis has led to a scarcity of basic commodities, despite a government program to mandate a reduction in prices. Davison Makanga for FSRN in Cape Town.
Features
Senate Approves Foreign Opps Bill
The Senate approved the massive Foreign Operations bill last night that would overturn two major foreign policy initiatives. One bans the export of deadly cluster bombs, while the other overturns a Bush Administration ban on funding international programs that are involved in abortions. However, overturning the abortion ban has prompted a Presidential veto threat of the entire foreign operations spending measure. Leigh Ann Caldwell has more from Washington.
U.S. Arms Sales to Human Rights Violators on the Rise
A new report shows that US Arms sells SALES since the 9/11 attacks has have increased to countries that the State Department has criticized for human rights violations, lack of democracy and that support "terrorism." The report has been released BY the Center for Defense Information and it details military assistance and arm sales to 25 countries. We're joined on the line by one of the report's authors Rachel Stohl, who is a senior analyst with the Center for Defense Information in Washington.
South Korean President Calls For Bush to End Korean War
At the Asia Pacific Summit in Australia today, President Bush's talks with South Korean President Roh Moo-Hyun ended in a public disagreement over the Korean conflict. While making a joint public statement, the South Korean leader challenged Bush to make a declaration to end the Korean War. That conflicted ended in a truce in 1953 but not followed with an official peace treaty. Bush responded that the US will only consider the war formally over when North Korean leader Kim Jong Il dismantles his nuclear program. Soon after the incident, US Envoy handling talks with North Korea, Christopher Hill, announced that nuclear experts from the US, China and Russia will to travel to North Korea next week to survey the nuclear facilities due to be shut down.
Factional Clashes in the West Bank Following Friday Prayers
At least 20 people were injured in the Gaza Strip today as clashes broke out between Hamas forces and Fatah supporters following Friday prayers. It comes one day after the Israeli army killed 10 Palestinians. FSRN's Rami aL-Meghari has more.
South Asian Migrants Struggle in Beirut
People are the main export in Asia where nearly two million migrant workers leave their countries every year in search of jobs abroad. For Southern Asian workers the hardships of being away from their family and children are compounded by grueling labor and lack of basic rights. But for many it is the only solution for escaping poverty and creating a better life for the local economy and their children. Simba Russeau has more from Beirut.
Paper Pulp Mills Standoff
A dispute between Argentina and Uruguay over the installation of a paper pulp mill in Fray Bentos on Uruguay soil continues. Activists in bordering Argentine have blocked a nearby bridge across the river separating the nations for more than a year. Asli Pelit reports.
Weekly Political Roundup
On the presidential campaign trail this week, Oprah Winfrey, considered one of the most influential people in the United States, plans to host a fundraiser for Democratic contender Barack Obama on the grounds of her Santa Barbara Mansion. And after months of speculation a actor Fred Thompson throws his hat in the right for the Republican nomination. Karen Miller has more with our weekly political roundup.