October 23, 2007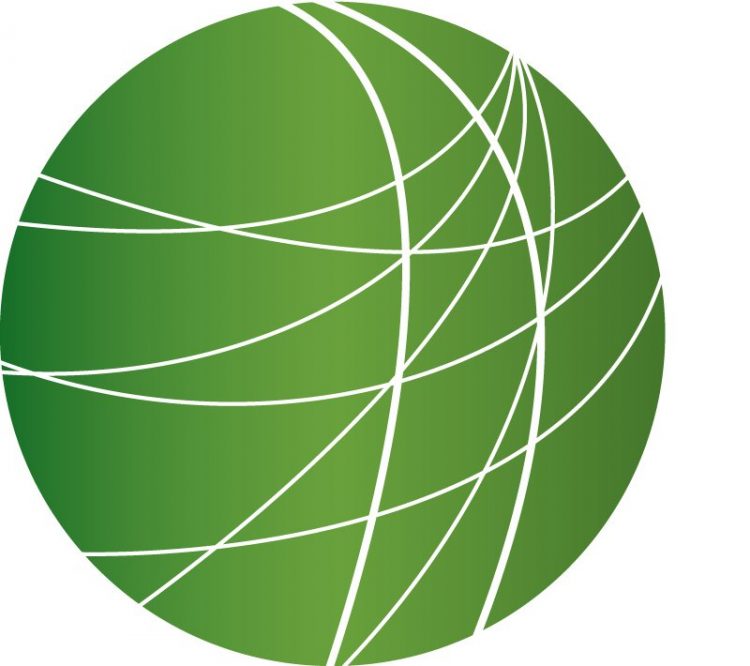 Bush and the Democrats Debate over War Funding
The Dream Act May See Debate on the Senate Floor
Clash over GM Farms in Brazil Leaves Two Dead
Countries Rush to Claim Land and Resources in Antarctica
Insurgents in Kashmir Volunteer to Limit Types of Weapons Used
Navajo Representatives Testify about the Health Risks from Uranium Mining
HEADLINES
Fires Rage Across Southern California
Raging wildfires have forced around 300,000 residents of Southern California to flee their homes. The flames which started over the weekend have destroyed more than 1000 buildings in San Diego county alone. Driven by strong winds, the fires continue to push through populated areas with no sign of slowing down. Entire communities are under mandatory evacuation orders. The latest satellite imagery from NASA shows that 14 separate fires have charred more than 425 square miles of Southern California.
CO2 Buildup Much Worse Than Predicted
A report published today states that carbon dioxide emissions have soared in recent years, surpassing previous forecasts. Maeve Conran reports from Boulder, Colorado.
The report published today by the Proceedings of the National Academy of Sciences was co-authored by Thomas Conway, a researcher at the National Oceanic and Atmospheric Administration in Boulder. Conway and his co-authors say that carbon dioxide emissions increased by 3.3 percent per year from 2000. This exceeds the U.N. projected worst-case scenario of an annual emissions increase of 2.4 percent. The study also points to changes in the earths capacity to absorb carbon dioxide due to changes in the oceans and years of drought. The researchers attributed the change in part to fast-growing economies in countries such as China and India. The National Resources Defense Council says carbon dioxide emissions from burning fossil fuels are the leading cause of global warming. Environmentalists are calling for a National Day of Climate Action this November 3rd. For FSRN, this is Maeve Conran in Boulder.
UK Backtracks on Renewable Energy Pledge
Leaked documents to a British newspaper show the British government is planning to abandon its European Union climate change commitments. From London, Naomi Fowler reports.
This leak comes the same day as the Global Carbon Project released a new report warning that global warming will be "stronger than expected and sooner than expected". Prime Minister Gordon Brown is being advised of the high financial cost of implementing the EU target of 20% of all energy to come from renewable sources by 2020; instead Mr Brown may work with other governments skeptical about climate change to persuade German chancellor Angela Merkel and others to set lower targets. Germany's increased its renewable energy share to 9% so far by subsidising renewable energy while Britain's share is only 2% with rapidly rising greenhouse gas emissions. Environmental analyst George Monbiot: "In the UK we are on the verge of committing to spending 6 billion pounds on a new nuclear missile system. If we spent that money instead on a new energy system – problem solved! And anyone can see why that money needs to be spent on a new energy system but somehow the money's always available for terminating life and never available for preserving life, this is the essential mystery of the modern state." Campaigners say Gordon Brown is surrendering any claim to international leadership on climate change. This is Naomi Fowler for FSRN.

Poor Families Left in the Cold
As energy prices skyrocket, the White House wants to slash funding for a program that helps the poor pay their heating bills. Kellia Ramares reports.
Thirty-eight million low-income American households are eligible for assistance to pay their energy bills. But LIHEAP, the federal low income home energy assistance program, can help only 16 percent of those households. The program's budget has increased by only $300 million since it was started in 1981. Now the Bush administration threatens to veto the Labor, Health and Human Services appropriations bill as too expensive. The bill would increase funding for LIHEAP. The White House is proposing a 44 percent cut in LIHEAP funding, a cut that will mean reducing individual grants of assistance and dropping one million households from the program altogether. Mark Wolfe is executive director if the National Energy Assistance Directors' Association. He says more and more people are seeking help with their energy bills. (clip) "It's not just the very very poor anymore. Now what we're finding is families making 25-35 thousand a year – families that you kind of think of as working families – coming in and asking for assistance because the bills have just gotten so high." The Energy Department predicts that the cost for heating oil will be up 22% over last winter. For FSRN, I'm Kellia Ramares.
Code Pink at the Canadian Embassy Over Denial of Entry
Canada has, in the past, been a destination for conscientious objectors to US wars. But some anti-war activists have found out from experience that Canada is using the FBI's National Crime Information Center database to stop war resisters at the border. Karen Miller has more.
The original purpose of the database was to share information about dangerous criminals, sex offenders, fugitives and members of terrorist organizations among different levels of law enforcement. It has since become apparent that peace activists have been added to the watch list. Medea Benjamin of the anti-war group, Code Pink, was recently refused entry into Canada when she was on her way to attend a peace rally. That's why Code Pink members decided to protest today in front of the Canadian embassy in Washington DC. Benjamin has been arrested a number of times for anti-war actions, but she says Canada's decision to bar entrance to some activists is troubling. (clip) "One, the FBI should never be putting non-violent misdemeanor offenses on a criminal database. Second, Canada should not be using a US database to say who can come into a country." At today's protest, Code Pink delivered over 20,000 petitions from US and Canadian citizens collected over the last 2 weeks urging Canada to change its policy. For FSRN, I'm Karen Miller.
FEATURES
Bush and the Democrats Debate over War Funding (4:09)
The Democrats are setting up for a fight with the White House over appropriations bills. The President has promised to veto any of the 13 funding bills that go beyond his spending requests – currently the bills are 22 billion over. But the president just asked Monday for an additional unbudgeted 46 billion to fund the war in Iraq. And the discrepancy is not sitting well with Democrats. FSRN's Leigh Ann Caldwell reports.
The Dream Act May See Debate on the Senate Floor (2:01)
Tomorrow the Senate will attempt to call up legislation on education rules for foreign-born students. The Dream Act, which has been circulating in Congress in various forms for several years, would allow undocumented students who have been in the country for five years or longer to receive federal financial aid. It would also offer them a path to remain in the country. Angela Kelley director of the immigration policy center says that the debate and the legislation will be far different this time around.
But some critics of the legislation have gone so far as to call the bill a "Trojan Horse" – a means for undocumented immigrants to bring their family members into the country. Senator Richard Durbin is a co-sponsor of the bill. Tomorrow's vote is seen by some lawmakers as a litmus test on immigration issues for the remainder of the session.
Clash over GM Farms in Brazil Leaves Two Dead (4:19)
Violence erupted this weekend in Brazil. Security forces allegedly hired by Syngenta fired upon human rights activists attempting to camp out on a test farm. The Swiss agri-business company has GM test plots throughout Brazil and has come under increasing criticism from grassroots organizations. In response to Sunday's incident, Syngenta claims its security forces are under contract not to carry weapons. But activists on the scene counter that claim. This is the latest in a year-long struggle over one farm in the Brazilian state of Parana.
I spoke with Maura Prindiville to find out more about the situation. She works with Terra de Direitos, a legal advocacy organization that works with human rights group in Brazil. I asked her if the anti-GM movement in Brazil has wide public support.
Maura Prindiville works for the legal advocacy group Terra de Direitos in Brazil. For its part, Syngenta says it is still debating what to do what the farm in question. The company says they will continue to lobby to conduct the GM trials, but they are also considering selling the farm.
Countries Rush to Claim Land and Resources in Antarctica (3:45)
The land and resource grab at the Earth's poles is in full swing. The Guardian, a London Daily, published a story last week saying the U-K plans to claim more than 360-thousand square miles of Antarctica's ocean floor and south Atlantic islands. The claim includes Antarctic territories claimed by Chile and Argentina. In Chile the news prompted the government into action. They're attempting to counter the territory grab by the United Kingdom. From Santiago FSRN's Jorge Garretón has more.
Insurgents in Kashmir Volunteer to Limit Types of Weapons Used (4:04)
A major alliance of insurgents fighting Indian rule in Kashmir have declared a ban on the use of anti-personnel mines. These mines are designed to kill or injure people rather than targeting vehicles. But the groups say they will continue to use command detonated explosive devices against military targets. Shahnawaz Khan reports.
Navajo Representatives Testify about the Health Risks from Uranium Mining (2:51)
In the wake of widespread health hazards stemming from Uranium excavations on Native American lands, the Congressional Oversight Committee on Government Reform convened a hearing today to hear from representatives of the Navajo Nation and personnel from the federal government in hopes to begin resolving this issue. Naji Mujahid has more from Washington, DC.