October 24, 2007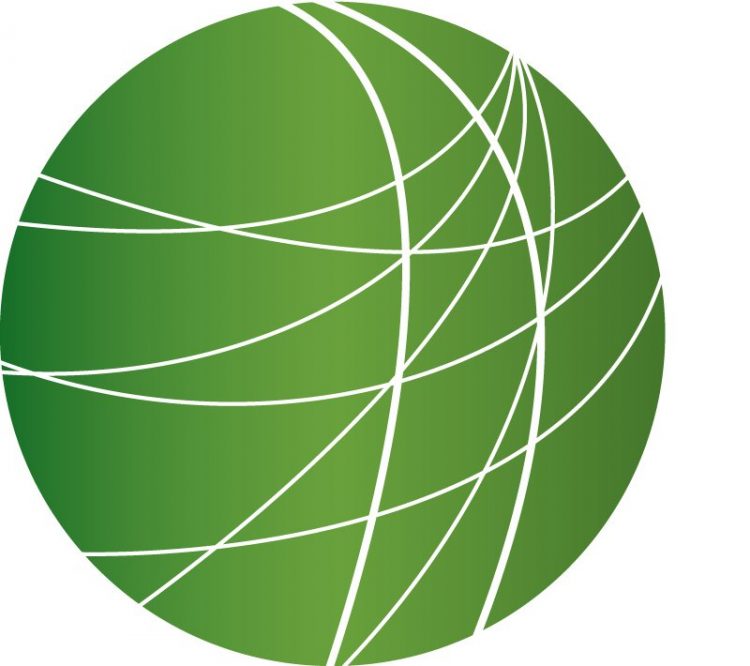 HEADLINES
The Cost of War Continues to Rise
A report released today by the non-partisan Congressional Budget Office estimates the wars in Iraq and Afghanistan could cost up to 2.4 trillion dollars over the next decade. In late 2002, the Bush Administration estimated that military operations in Iraq would cost 50 to 60 billion dollars. Today's budget report indicates that Congress has already appropriated more than 600 billion dollars for the so-called war on terror in the past 6 years. USA Today breaks down the projected figure as having a cost of $8000 for every American man, woman, and child.

Terror Watch List Expands at Rapid Rate
The Government Accountability office breifed the Senate Homeland Security Committee today on the issue of America's rapidly-growing terror watch lists. Zoe Sullivan has more.
Some lawmakers have called into question the efficacy of the terrorwatch list which has swelled to include well over 3 quarters of a million people. Timothy Sparapani, the Senior Legislative Counsel for the ACLU called for greater congressional oversight of the list: (audio) "In just a few years we've gone from just over 100,000 names, which was already an enormous list that wasn't useful, to a list that is approaching a million people, which means that pretty soon tens of millions of people with similar names will find that this watch list will become a burden and will prevent them from exercising their rights and privileges as US people." People who erroneously end up on the screening list must go through a complex series of procedures to try remove themselves. Appearing on the terror watch list could prevent a person from being able to travel by airplane or acquire employment in sensitive fields. For FSRN, I'm Zoe Sullivan.

German Federal Court Suspends Arrest Warrant Against Sociologist
Germany's Federal Court announced today that an arrest warrant pending against a sociologist – who had been identified as a terror suspect – has been suspended. Cinnamon Nippard has more from Berlin.

Dr Andrej Holm was arrested under section §129a of Germany's Anti-Terror legislation, because of his association with 3 other men who were arrested after allegedly attempting to set fire to a military vehicle in late July. Three of Dr Holm's academic colleagues have also been under police surveillance for the past year, and had their homes raided. All were suspected of being members of a terrorist organisation known as the Militant Group. There has been an international outcry against these arrests under section §129a because the definition of membership of a terrorist organisation is so broad. Civil liberties and activist groups would like to see section §129a abolished. While the German Federal Court has suspended the warrant of arrest against Dr Holm, the 3 alleged arsonists remain in detention, and the court has not entered into a discussion about whether the case should be regarded as a terrorism case. Cinnamon Nippard reporting for Free Speech Radio News in Berlin.
Iraq Revokes Contractor Immunity Provision
The Iraqi government announced today that it has overturned the provision that grants immunity to private security contractors. The immunity provision dates back to 2004 when the US ruled Iraq through the Coalition Provisional Authority. Meanwhile, Secretary of State Condoleezza Rice has agreed to apply stricter regulations to private security contractors used by the State Department in Iraq. The new measures are the result of recommendations made by a panel set up to investigate the role of Blackwater guards in last month's shooting of 17 Iraqi civilians at a Baghdad traffic circle.

Criminal Penalties for Environmental Crimes
The European High Court has ruled on efforts to make environmental crime part of Europe-wide criminal law. From London, Naomi Fowler reports.
The European Commission proposed that certain environmental crimes be treated as a criminal offense after EU toxic waste dumped from a tanker killed 10 people on the Ivory Coast last year with tens of thousands needing medical attention. In 2005 51% of EU waste shipments were found to be illegal with companies taking advantage of countries with lax enforcement of environmental regulations. Studies on organized environmental crime show nearly three-quarters of cases have cross-border complications. These differences in the domestic law of member states are sometimes making it impossible to punish or prevent so-called "green crimes". Under the Commission proposals, environmental offenders would face up to 10 years in prison. But the European High Court ruled yesterday that while the commission can oblige member states to introduce common penalties for environmental pollution, it may not determine criminal sanctions. The proposal for a Europe-wide environmental criminal law is likely come up again. This is Naomi Fowler in London for Free Speech Radio News.
FEATURES
Anti-Iranian Rhetoric Intensifies in Washington (4:45)
Nuclear negotiations between the Iran and European Union continued in Italy today. And while officials are reporting some progress in the talks, Iranian President Mahmoud Ahmadinejad continues to hold a hard line in Teheran. Ahmadinejad has discounted the UN Security Council's resolution for sanctions on the country as –quote – "worthless papers." He maintains Iran would not give up its right to produce nuclear fuel.
In the United States today, Secretary of State Condoleezza Rice told a Congressional panel that there is a 'sense of urgency' with Iran. This comes as Bush and Cheney have escalated rhetoric on Iran in recent days.
FSRN's Leigh Ann Caldwell reports.
Bush Talks Tough about the Cuban Government (1:54)
The Bush Administration is not backing down from its stance on Cuba. In a State Department speech today, President Bush said he would not accept a political transition in the country unless it transfers power to the people. When Fidel Castro fell ill last year, power in Cuba shifted to his brother Raul, who has maintained the political structure of the country.
In his speech today, Bush warned that –quote – "unknown horrors" enacted by the Cuban government would no-doubt come to light. Bush urged Congress to push through a bill that would help fund pro-democracy efforts in Cuba. In addition:
He also said the pro-democracy factions of the Cuban population are hearing the "dying gasps of a failed regime."
In a somewhat ironic twist: As President Bush calls for democracy in Cuba, the country's media is reporting a 95-percent voter turn-out over the weekend. Cubans went to the polls to elect local representatives – over 12-thousand in total – in a process that happens every two and a half years. According to the Cuban Press, the President of the Cuban Electoral Commission said one-third of the candidates nominated were not members of the country's Communist Party.

The Dream Act's Dream Dies in the US Senate (3:48)
Today, the Senate failed to pass a bill that would have given children of undocumented workers the chance to pursue an education in the United States and to get jobs after they graduate.
Karen Miller has more from Washington DC.

Bush Declares Wildfires in Southern California a Major Disaster
President Bush declared today the damage caused by wildfire in southern California a major disaster, allowing residents to apply for grants and loans to cover property loss. More than a dozen wind-driven fires have ravaged areas from Santa Barbara to the Mexican border. Fires have forced anywhere from half a million to 900,000 people to evacuate their homes and have driven property damage estimates up to the $1 billion dollar mark.
As Christopher Martinez reports, the fires are also straining the resources of firefighters – and possibly foreshadowing danger in an era of global climate change.

Government of Southern Sudan Struggles for Peace with Khartoum (4:38)
On this 62 nd anniversary of the formation of the United Nations – or U-N Day – the organization's presence in countries around the world is as widespread as ever. And this is certainly the case in Africa.
The government of Southern Sudan said they hope the intervention of the UN Security Council will pressure the country's president, Omar Bashir into implementing the comprehensive peace agreement they signed with the Khartoum government last January. Crisis talks between the Southern Sudanese government and Khartoum have so far failed to resolve their issues – including that of the Sudan People's Liberation Movement (SPLM). That group withdrew from government this month in protest. They say they will not return to the table unless their grievances over the lack of implementation of the peace deal are addressed.
The Secretary-General of the Sudan People's Liberation Movement, Pagan Amum, has asked the United Nations to review the peace agreement – and to call on all sides to report on their progress in making it a reality.
FSRN's Joshua Kyalimpa reports.