March 17, 2008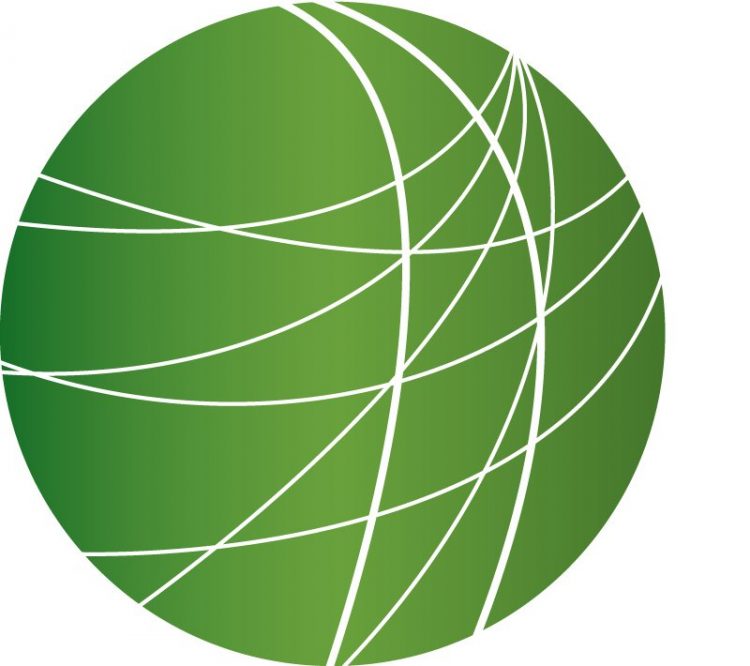 My Lai 40 Year Anniversary Commemorated
Take Back America Conference Kicks Off
Violence Strikes as McCain, Cheney Visit Iraq
Winter Soldiers Tell Their Tales of War
Challenging Chevron's Massive Profits
Dubai's South Asian Workers Halt Work
HEADLINES
Irish Anti-War Activists Want Their Politicians to Take Anti-Extraordinary Rendition Stance During White House Visit
A delegation of Irish politicians is in Washington DC today to participate in the traditional St. Patricks Day celebrations at the White House. But Irish anti-war protestors are calling on their representatives to tell the Bush Administration that the CIA cannot use Irish airports during "extraordinary renditions". Maeve Conran reports.
A new report by Amnesty International – Ireland claims that Shannon Airport is being used to refuel planes for CIA extraordinary rendition operations. Amnesty says that Ireland is clearly violating international law by allowing its territory to be used to facilitate the practice of flying terrorism suspects to countries where torture is known to occur. The Irish Government said it received assurances that no planes involved in extraordinary renditions would land in Ireland. The Irish Human Rights Commission says that diplomatic assurances are not enough. The commission has renewed its call for an inspection regime on planes landing in Shannon. Irish anti-war activists have been protesting at Shannon Airport since the invasion of Iraq, as the airport has been used as a stopping point for US planes transporting military and equipment. They have joined Amnesty and the Irish Human Rights Commission in calling on Irish Prime Minister Bertie Ahern to voice his opposition to extraordinary rendition during his meeting in Washington today with President Bush in Washington. For Free Speech Radio News, this is Maeve Conran.

Riots in Mitrovica at Occupied Courthouse
A riot broke out this morning in the ethnically divided town of Mitrovica, Kosovo after UN and KFOR troops raided a peaceful occupation of the town's courthouse. Amy Miller reports from Belgrade.
An early morning raid by UNMIK and KFOR troops ended the 3-day blockade of a courthouse by Serbians, the ethnic minority in Kosovska Mitrovica. When word of the raid spread, Serbian protestors rushed to the scene where clashes erupted with security forces. Eight people – including police and civilians – have sustained serious injuries. The courthouse occupation began on Friday when some 150 Serbians, took over what had been for many of them, their workplace before 1999 when the administration of Kosovo was transferred over to the United Nations. The demonstrators have been waiting 8 years to return to work at the courthouse, and want Kosovo's judicial system to remain under UN control and not be passed on to the new EU mission in Kosovo. The EU mission has already begun operations without any endorsement from the United Nations. While UN police have withdrawn from the town, the NATO-run KFOR has stated it will respond with lethal force if necessary. Today's rioting fell on the 4th anniversary of violent ethnic based clashes between Albanians and Serbians in Mitrovica. The 2004 riots resulted in at least 19 deaths, a thousand injuries, and the destruction of hundreds of houses and churches. For FSRN, from Belgrade, Serbia, this is Amy Miller.
Tibetans in Exile Show Solidarity With Independence Protests
Tibetan exiles in India observed their first National Flag day today as the Chinese military continues to crack down on pro-independence protesters in the Tibetan capital of Lhasa. The rare demonstrations that started there last Monday have sparked solidarity protests across Asia. Bismillah Geelani reports.
Tibetan refugees tied Tibetan National Flags outside their houses, markets and shops in Dharmshala town as a mark of solidarity with the ongoing series of protests in their homeland. The exiles said they will now celebrate March 17th as National Flag Day as it marks the day in 1959 in which their spiritual leader and head of their government in exile, the Dalai Lama was forced to leave Tibet. Meanwhile, protests against the Chinese crackdown on Tibetan protesters in Lhasa continued in New Delhi today. Dozens of activists from the Tibetan Youth Congress staged a demonstration in front of the United Nations' office in the Indian capital today, calling on the world body to intervene to protect human rights of the Tibetans and to put pressure on China. Many of the protestors were later arrested as they tried to barge into the Chinese Embassy. The Tibetan government-in-exile says 80 people have died and 72 have been injured in the ongoing clashes between Chinese authorities and Tibetan protestors. The rare protests erupted last Monday after Tibetan monks took to the streets of Lhasa to mark the 49th anniversary of an uprising against Chinese rule. For FSRN, this is Bismillah Geelani from New Delhi.

US Taxpayers Provide Line of Credit for Investment Bank Buy-Out
In a surprise deal, investment bank JPMorgan Chase bought out Wall Street firm Bear Sterns on Sunday for the rock-bottom price of two dollars a share. Kat Aaron reports from New York.
The bargain basement price paid for Bear Sterns came as a shock to Wall Street. Last year, Bear was trading for over 160 dollars a share…and as recently as Friday, was trading at 30 dollars a share, more than ten times the price paid Sunday. The firm's falling fortunes are linked to the current subprime mortgage crisis; Bear had invested heavily in mortgage-backed securities. The JPMorgan Chase purchase is backed by a 30 billion dollar line of credit from the Federal Reserve, an unusual move from the Fed designed to calm the continued turbulence on Wall Street. Some observers question why the Fed is scrambling to shore up the financial markets, but has not moved to directly help homeowners facing foreclosure or struggling under ballooning mortgage payments. With a highly volatile day here in New York and on world markets, many are wondering what new financial crisis lies ahead and how it will affect both Wall Street and Main Street. For FSRN, I'm Kat Aaron in New York.
FEATURES
Take Back America Conference Kicks Off
The annual Take Back America conference is taking place this week in Washington DC. As FSRN's Matt Laslo reports, progressives from around the US are meeting to focus their agenda in this election year.
Violence Strikes as McCain, Cheney Visit Iraq
Republican presidential hopeful John McCain and Vice President Dick Cheney are on separate trips to Iraq today – touting the war's supposed success. Yet 36 people were killed and 50 more injured when a woman suicide bomber struck in Karbala. At least two US soldiers were also killed by a roadside bomb in Baghdad.
Winter Soldiers Tell Their Tales of War
Meanwhile, more than 200 members of Iraq Veterans Against the War gathered in College Park, Maryland this weekend for the historic Winter Soldier hearings. They spent the weekend sharing their stories and visions for the future before a closed audience, and for a live television, radio and internet broadcast. For many, it was the first time they were able to tell the story of their experiences in the military. FSRN's Sarah Olson has more.

My Lai 40 Year Anniversary Commemorated
As Winter Soldiers give voice to the current struggles of troops and civilians in Iraq, efforts to heal wounds of the Vietnam War still continues 40 years later. Over the weekend, some 2,000 people commemorated the 40th anniversary of the brutal massacre in My Lai, Vietnam. WORT's Norman Stockwell files this report.

Challenging Chevron's Massive Profits
Chevron is the third largest company in the US…seventh largest in the world. Last year, Chevron Phillips Chemical Company- also known as Conoco Phillips- made over $18 billion in profits – the highest amount ever made in it's nearly 130 year history. Activists say that Chevron profits from domestic environmental racism and US imperialism. The group "Direct Action to Stop the War" alleges that Chevron supported the Bush administration's attempts to force the Iraqi government to open its nationalized oil industry to foreign investment and control. According to the Dept of Energy, Chevron has been refining oil from Iraq at its Richmond refinery since the war began. On Saturday, activists blockaded a Chevron refinery in Northern California, the first MOVE in a week of actions designed to "bring the war home." Puck Lo files this report From Richmond, CA.
Dubai's South Asian Workers Halt Work
Thousands of Asian workers in Dubai halted work this weekend until their demands for better wages were met. Dubai, the second largest city in the United Arab Emirates (UAE), is experiencing a construction boom largely driven by a construction industry reliant on low-paid South Asian workers. FSRN's Simba Russeau has more from Dubai.