January 31, 2008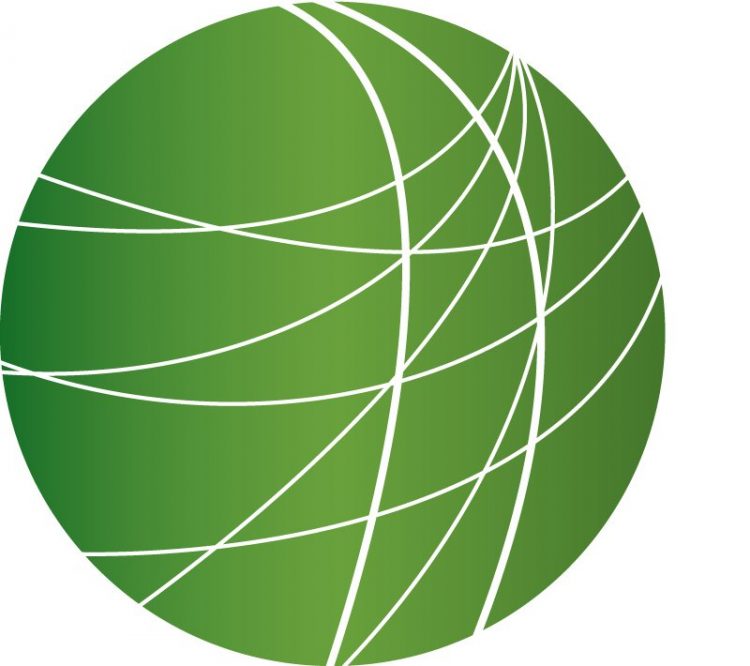 Minnesota Tribes Express Concern About New Border-Crossing ID Requirements
Judge Rules Interior Department "Unreasonably Delayed" Indian Trust Fund Accounting
Republicans Debate One Last Time Before Super Tuesday
Israeli Supreme Court Rules Fuel Restriction Not Causing a Crisis in Gaza

Wheat Shortage in Pakistan Threatens Country's Food Supply
United Airlines Mechanics Prepare to Vote to Join the Teamsters
HEADLINES
Army Suicides at Record Level
New data shows that suicides among US Army personnel are at their highest levels since the Army began keeping records in the 1980s. Suicides jumped by as much as 20 percent in the past year. As many as 121 military personnel took their lives in 2007, although more than 30 of those deaths are under investigation to confirm if they were in fact suicides. Attempted suicides and self-inflicted injuries have also risen – to around 2100 cases last year. That's more than 5 times the number reported in 2002. The psychological – and sometimes traumatic – stress of the job is considered a major factor in the suicide rate, as are personal problems at home. Attempts to shorten the tour of duty from 15 months to 12 months have so far been unsuccessful.
Families of Indian Farmers Who Have Committed Suicide March for Debt Relief
In India, widows and children of the victims of farm suicides in the northern state of Punjab marched in New Delhi today to demand a waiver for their farm debts. Bismillah Geelani reports.
Hundreds of school children and activists joined today's silent protest march by the widows and children of Punjabi farmers who have committed suicide due to indebtedness. Wearing t-shirts with the message "Every farmer counts, Every child dreams", the marchers demanded the government waive crushing farm debts that have been blamed for thousands of farmer suicides. The protesting children said they have had to give up their studies in order to work to pay back local moneylenders without any help from the local administration. The suicide rate among farmers has been a burning issue in India for several years now. More than 17,000 farmers are believed to have ended their lives in the country in the past year alone. Experts say economic factors like crop failure, unemployment and indebtedness have been pushing the victims to end their lives. For FSRN, this is Bismillah Geelani from New Delhi.

1,500 Arrested in South African Church Raid
South African police raided a Methodist church in Johannesburg last night arresting around 1500 indigent people – many of them refugees from neighboring Zimbabwe. Mpumi Magwaza reports from Durban, South Africa.
The Central Methodist Church in Johannesburg is well known as a refuge for Zimbabwean migrants and South African homeless. An estimated 1200 people were inside of the church and hundreds more outside of it when South African police carried out their raid last night. Bishop Paul Verryn, who runs the church, says the police used inappropriate force against people and church property during the course of the raid. Men and women were loaded onto police trucks and vans and transported to the Johannesburg's Central Police Station. Some of those arrested, who could prove their papers are in order, have since returned to the church. Those who are still waiting for a response to their petition for asylum may face deportation. Zimbabwe's economy crisis has led to many of its citizens to flee the country. South Africa is now home to more than 3 million Zimbabweans refugees. South African Police spokesperson Bheki Mavundla said the raid did not only target the immigrants living in the church, but also South Africans suspected of carrying out criminal activities. Reporting for FSRN this is Mpumi Magwaza.
HRW Annual Report Criticizes US Backing of Undemocratic Regimes
The advocacy group Human Rights Watch released it's annual report today. Haider Rizvi has more from the United Nations.
The report says authoritarian governments backed by the US can easily get away with calling themselves "democratic" by holding sham elections. Among others, it names former general Pervez Musharraf, who continues to rule Pakistan as a controversial civilian president. Washington's support for Musharraf has not wavered, despite the fact he has arrested hundreds of democracy activists and fired the country's supreme court. According to the 569-page Human Rights Watch report, Washington and its allies are backing undemocratic rulers in order to pursue economic and political interests. HRW director Kenneth Roth said, "It seems that Western governments will accept even the most dubious election so long as the 'victor' is a strategic or commercial ally. In doing so, according to Roth, they undermine the causes of both democracy and human rights. For FSRN, I'm Haider Rizvi at the United Nations.

New Biolab at Lawrence Livermore Worries Some Local Residents
The Lawrence Livermore National Laboratory in the San Francisco Bay Area has begun operating a high-containment biolab to experiment on deadly airborne pathogens. Kellia Ramares has the story.
The new lab is BioSafety Level -3, meaning it can handle pathogens such as live anthrax, plague and so-called "select agents" which are historically associated with biowarfare. The lab is also eligible to conduct research on HIV, Tuberculosis and antibiotic-resistant bacteria. This is the first Level 3 lab to be run by the Department of Energy. DOE is taking several precautions above and beyond what is generally required for a Level 3 lab, including psychological examinations of lab personnel. But that's not enough for Tri-Valley Cares, a local Livermore Lab watchdog group. Executive Director Marylia Kelly: "They're doing these deadly experiments in a prefabricated building that they literally brought in on a truck. And the nearest earthquake fault zone is less than 200 feet from the lab boundary." Tri-Valley Cares is preparing to sue DOE to stop lab operations. For FSRN, I'm Kellia Ramares.
FEATURES
Minnesota Tribes Express Concern About New Border-Crossing ID Requirements
A Minnesota tribe is raising concerns about new boarder crossing rules. Starting January 31st, all people traveling into the United States will be expected to carry a passport or an accepted form of photo identification and proof of citizenship – like a driver's license and birth certificate. This change is part of the Western Hemisphere Travel Initiative that is set to go into full effect in June of 2009. W-T-I-P's Barbara Jean Meyers has more.
Judge Rules Interior Department "Unreasonably Delayed" Indian Trust Fund Accounting
A federal judge ruled yesterday on a long-standing lawsuit filed by Indian landowners against the Interior Department. The lawsuit alleged the Department mismanaged Indian trust funds – to the tune of 100-billion dollars. The federal judge ruled the Interior Department "unreasonably delayed" its accounting for the money. The judge partly blamed Congress for not appropriating sufficient funds to figure out where the missing money went. A hearing will be scheduled in the next month to discuss ways to solve the accounting shortcomings. In an interesting historical side note, the original judge assigned to the case, Judge Royce Lamberth, was removed by US Court of Appeals. The Court claimed he lost objectivity after he issued a ruling saying the Interior Department – quote – "is a dinosaur — the morally and culturally oblivious hand-me-down of a disgracefully racist and imperialist government that should have been buried a century ago." In related news, 4 days after President Bush gave his state of the union address, the National Congress of American Indians gave its 6th annual state of the Indian Nations address in Washington DC. FSRN's Karen Miller was there and files this report.
Republicans Debate One Last Time Before Super Tuesday
Presidential candidates are busy jockeying for votes in the lead-up to Super Tuesday. California has been a major focus for candidates because of the high number of delegates up for grabs. Because most of the delegates are awarded on a district-by-district basis, localized voter blocks have become all the more important. Today, Republican John McCain picked up the endorsement of Governor Arnold Schwarzenegger. The four remaining Republican candidates battled it out at a California debate last night, all trying to position themselves as the most similar to Ronald Reagan. The event was held at Reagan's Presidential library with his Air Force One serving as the backdrop for the presidential hopefuls. FSRN's Leigh Ann Caldwell has more.
Israeli Supreme Court Rules Fuel Restriction Not Causing a Crisis in Gaza
The Israeli Supreme Court reaffirmed yesterday its November 2007 ruling that Israeli cuts of Gaza's power and fuel supplies does not harm the civilian life of the population – and Israel's methods do not have to be altered. The court responded to a petition filed by 10 human rights groups. The Israeli government has argued the fuel limitations will create popular pressure against Palestinian militants, who continue to fire rockets at Israel – arguably because of Israeli sanctions against Gaza. FSRN's Rami Almeghari has more.
Wheat Shortage in Pakistan Threatens Country's Food Supply
As Pakistani President Pervez Musharraf returns from his European tour, the people of Pakistan are suffering under record wheat prices and power shortages which are making life difficult for the working class as well as business owners. The wheat crisis is the result, in part, of the smuggling of wheat to neighboring countries and inaccurate government projections. FSRN's Devin Theriot-Orr reports.
United Airlines Mechanics Prepare to Vote to Join the Teamsters
Nine-thousand 3-hundred United Airlines mechanics are set to vote on whether they want to leave the Aircraft Mechanics Fraternal Association in favor of the International Brotherhood of Teamsters. Several disgruntled mechanics have said the Teamsters would better represent their interests. But the Mechanic's union could face desertification if they don't get a 50 percent majority to favor the move. Correspondent Max Pringle reports.