September 17, 2008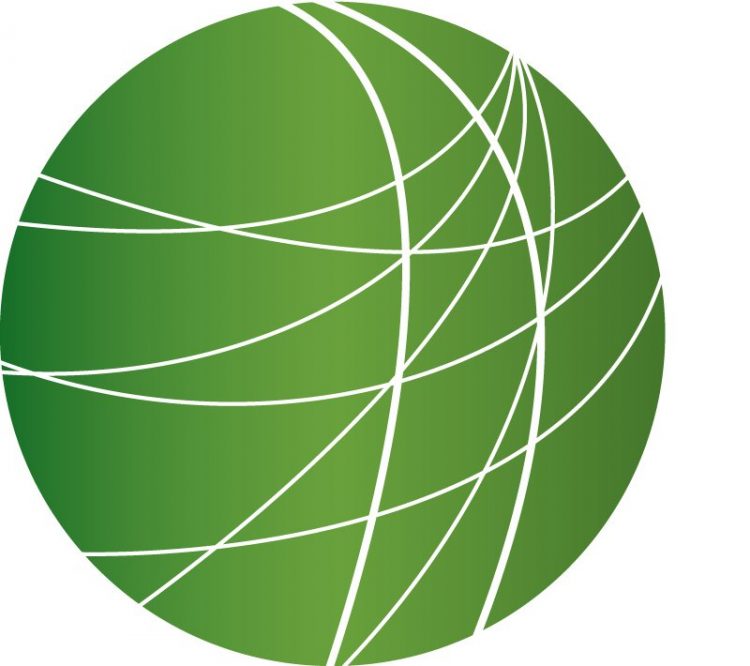 Mixed Reaction as Fed Bails out AIG
Frederick A.O. Schwarz Calls for "War on Terror" Oversight Committee
Critics Oppose New Free Trade Proposal Known as Atlantica
Which Safeguards Protect Humans and the Environment in Hurricane-Prone Gulf Coast?
HEADLINES
Tainted Milk Linked to Illnesses in 6200 Chinese Babies
The Chinese government says it will begin testing dairy products after formula tainted with the chemical melamine killed 3 babies and caused illnesses in another 6200. Preliminary testing shows that the contamination is widespread; with melamine appearing in samples from more than 20 companies. Melamine is used to make plastics and fertilizers and has been linked to kidney failure.
Attack on US Embassy in Yemen
An attack on the US Embassy in Yemen killed 16 people today. A group known as Islamic Jihad in Yemen claimed responsibility for the double car bombing and subsequent rocket fire. It was the 2nd attack on the US embassy this year. Islamic Jihad in Yemen has also threatened to bomb the embassies of Britain, Saudi Arabia, and the United Arab Emirates.
MEND Claims Attack on Major Nigerian Pipeline
Militants in Nigeria's oil-rich Niger Delta have claimed responsibility for blowing up part of a major pipeline used by Royal Dutch Shell. The pipeline attack come one day after the Movement for the Emancipation of the Niger Delta – or MEND – destroyed a Shell-run flow station with the help of another local armed group. MEND declared an "oil war" on Sunday and advised foreign oil workers to leave the region.

Nigerian Authorities Shut Down Television Station
In other news from Nigeria, authorities have shut down one of the country's main television stations after it reported that the president would soon step down due to ill health. Sam Olukoya reports from Lagos.

Top managers of the highly respected Channels Television and the deputy editor-in-chief of the state owned News Agency of Nigeria have been arrested in connection with the broadcast. The news item, which was also carried by some international wire services, appeared to have come from the state-owned news agency, but the News Agency of Nigeria says the report was a hoax sent from a false email address. The government says the story was intended to embarrass President Umaru Yar Adua. Persistent rumors indicate that the president's health is failing, but concrete details about his condition are kept secret. The Nigerian Guild of Editors has criticized the government for closing down the television station instead of giving it a chance to retract the report. The group says the proper way to handle the dispute is to investigate the source of the hoax and bring the matter before a court. Nigerian authorities have a history of arresting journalists and closing down media houses for stories considered offensive. For Free Speech Radio News, this is Sam Olukoya in Lagos.
West Virgina Coal Field Residents Rally Against Mountain Top Removal
Renewable energy advocates in West Virginia rallied in Charleston on Tuesday to urge their state government to support a proposal to build a wind farm on top of a mountain threatened by surface mining for coal. Evan Davis files this report from Charleston.
West Virginia coal field residents have long complained of environmental and property destruction associated with mountain top removal mining. The method involves explosions which create coal dust clouds and produce large amounts of rubble that are dumped into mountain streams. An organization called Coal River Mountain Watch has a different idea for supplying energy to the area; a massive wind farm on top of Coal River Mountain. Coal field resident Nicholas Regolatto: "We found a way to save our mountains and have jobs. We found a way to work toward energy independence without destroying our mountain heritage. This wind farm will be one of the largest renewable energy projects in this country.That means it will be abig step – not only in this state, but in the nations and the world's efforts to secure energy resources that are clean and sustainable and renewable." The plan calls for the construction of a 400 Megawatt wind power generation facility on Coal River Mountain but 3 pending surface mining permits could affect more than 5,000 acres of mountain top and significantly lower the mountain's elevation, thereby compromising its wind farm viability. Coal River Mountain watch is working to convince West Virginia's governor to provide economic incentives for renewable energy development. For FSRN, this is Evan Davis in Charleston, West Virginia.
Downward Trend in Human Rights Votes at the UN
A study released today by the European Council on Foreign Relations indicates a downward voting trend in support for human rights measures at the United Nations. Naomi Fowler reports from London.
This study compares voting patterns at the UN ten years ago with last year. Back in the 1990s, EU positions on human rights issues gained over 70 percent support in the UN General Assembly, but last year support fell to between 48 to 55 percent. The EU was recently defeated on votes concerning Iran, Burma, and Belarus, where only 80 out of a potential 165 UN member countries joined the EU position. The European Council on Foreign Relations says just as Islamic, African and Latin American states have become increasingly alienated from Europe, Russia and China are playing a more assertive role. The study says controversial EU foreign and immigration policies may have pushed former allies away. And "If Europe can no longer win support at the UN for international action on human rights and justice" it says, "it will have been defeated over one of its deepest convictions about international politics as a whole." This is Naomi Fowler in London for Free Speech Radio News.
LAPD Releases May Day Melee Findings
The Los Angeles Police Department has concluded its internal investigation into the use of police violence against an immigration rights rally on May 1st of 2007. Police used batons and rubber bullets against demonstrators, food vendors, and journalists covering the rally. Los Angeles Police Chief William Bratton has recommended the firing of 4 officers and disciplinary action against 11 others. The decision to terminate the 4 officers in question will be decided by a disciplinary panel. The city continues to face more than 300 separate lawsuits stemming from the so-called May Day Melee.
FEATURES
Mixed Reaction as Fed Bails out AIG
The US government saved another financial institution from going under: and
the cost to tax payers is 85 billion dollars. The feds say that the
dire economic consequences of letting insurance giant AIG sink
justifies the cost. As FSRN's Leigh Ann Caldwell reports, the news is
causing lots of mixed reaction.
Frederick A.O. Schwarz Calls for "War on Terror" Oversight Committee
The Chief Counsel to the Church Committee, which investigated and exposed
numerous domestic and foreign intelligence abuses some 30 years ago, is
calling on Congress to once again create a committee to examine
executive abuses in the so-called "War on Terror". Frederick A.O.
Schwarz testified before the Senate Judiciary Committee yesterday,
outlining the way in which a new Congress and President can return to
the rule of law, which he says has been violated since 9-11. Fritz
Schwarz spoke with Host Aura Bogado about explains some of the Church
Commission's findings and what happened as a result, and talks about
some of the executive abuses that have occurred under the current
administration.
Critics Oppose New Free Trade Proposal Known as Atlantica
Dozens of dignitaries, elected officials and industry representatives gathered
in Maine this week at the 32nd Annual Conference of New England
Governors and Eastern Canadian Premiers. In recent years, activists
have become concerned that the annual conferences are serving as a
private forum for industry representatives and policy makers to plan
the implementation of "Atlantica", a new regional free trade zone
comparable to NAFTA. From Bar Harbor, Amy Browne reports.

Which Safeguards Protect Humans and the Environment in Hurricane-Prone Gulf Coast?
Each time hurricanes like this year's Ike and Gustav hit the Gulf coast, the
high number of petrochemical plants and refineries in the region pose
grave environment risks. Hurricanes Katrina and Rita demonstrated the
inadequacies of many petrochemical facilities when million of gallons
of oil and petrochemicals entered the Gulf eco-system. But three years
later, which safeguards have been taken to protect communities and the
environment are still largely a mystery. FSRN's Erin Siegel reports.
Street Beat: Coastal Residents Have Their Say on Offshore Oil Drilling
The moratorium on offshore oil drilling in the Outer Continental Shelf ends
this month and for the first time in 26 years, federal lawmakers will
not renew it. Last night the House voted 236-189 in favor of a broad
energy plan that opens federal waters on the Atlantic and Pacific
Coasts to oil and gas drilling. Democrats – many of whom used to oppose
drilling – called it a "compromise" bill. It curtails tax breaks for
big oil, provides tax credits for alternative energy, and requires
utilities to increase solar, wind and other non-fossil fuel energy
sources. But it does open up federal waters for oil and gas drilling 50
miles from land with a state's permission. To find out what coastal
residents think of off-shore drilling, FSRN sent Christina Aanestad to
California's Mendocino Coast for this edition of Street Beat; she spoke
with residents Ed Vangelliste, along with several residents at the
pump: Reed Patterson, Cecil Chrisman, David Spence, Jonathan Johanson
and Karen Jennet.