February 29, 2008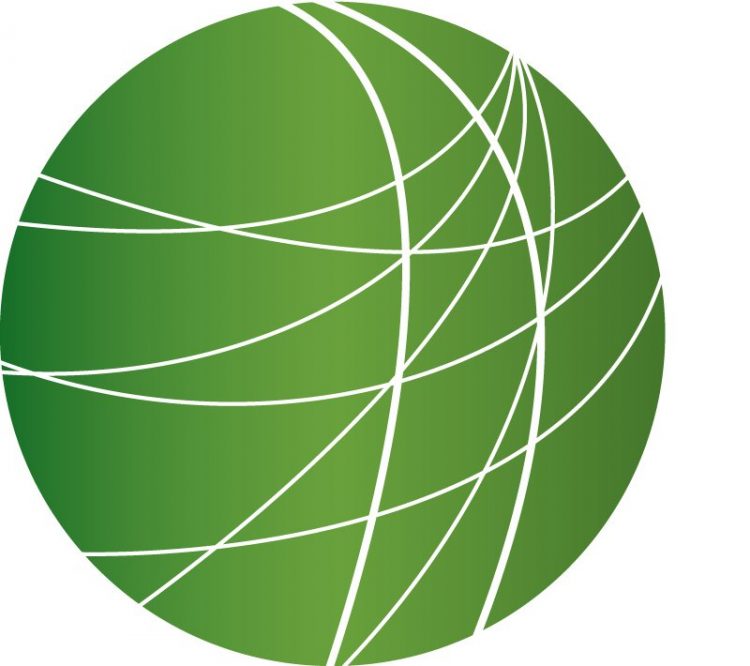 Kurdish-American Community Protest Turkey's Invasion of Northern Iraq
Veterans Affairs Undersecretary for Benefits Resigns
Police Arrive en Masse to Break Up Protest at Miami High School
Low-Income Americans Losing Opportunities to Register to Vote
The New Face of the Cuban Government Begins Work
LA Eco-Village Fights School District over Plans to Raze Housing
HEADLINES
Israel Warns of Gaza Invasion
The Israeli deputy-defense minister today warned of a "holocaust" in Gaza in response to homemade rocket fire. Israeli tanks have been deployed to the border with Northern Gaza in an apparent preparation for a broader invasion into the coastal enclave. Rami Al-Meghari has more.
Israeli military actions have killed more than 30 Palestinians in the past 24 hours – among them, seven children. The Israeli attacks on Gaza have been constant since Palestinian homemade rocket fire killed an Israeli man on Thursday. Om Mohammad lost her 6 month old baby yesterday in an Israeli airstrike targeting the Hamas-run Interior Department building near her home. (clip) "I had just laid him down on the bed, and suddenly I fell down onto the other part of the bed and blacked out with rubble on top of me". Israeli Defense Minister Ehud Barak today warned of an imminent invasion into Gaza, but gave no concrete timetable. Homemade rocket fire has killed 13 Israelis total since 2001. In the past 3 months alone, the Israeli army has killed more than 200 Palestinians in the Gaza Strip – one of the most densely-populated areas of the world. Gaza's residents do not have the option of leaving the area ahead of forewarned military action due to the sealing of all it's borders. For Free Speech Radio News, I'm Rami Al-Meghari in Gaza.

Suspected Sri Lankan Rebel Blows Himself Up in House Raid
In Sri Lanka, a suspected Tamil Tiger suicide bomber killed himself and injured seven others this morning while police were conducting a house search in the capital city, Colombo. Ponniah Manikavasagam has the story.
The explosion occurred as police prepared to search a house based on a tip off. Police have been engaged in flushing out suspected Tamil Tiger rebels to prevent mounting bomb attacks in Colombo. The rebels are seeking to carve out an independent state for minority ethnic Tamils. The government officially scrapped the 2002 truce with the Tamil Tigers in January as both sides have mounted multiple attacks since 2006. Analysts say the government is gaining the upper hand in the latest phase of a civil conflict that has raged for over 2 decades. But the rebels have carried out several bombings in and around the city during the recent months. The Nordic truce monitors left the country with the cancellation of the ceasefire and violence has been on the rise ever since. For Free Speech Radio News, I am Ponniah Manikavasagam in Vavuniya, Sri Lanka.

Afghan Journalist Declared "Unlawful Enemy Combatant"
An Afghan journalist working for a Canadian television network has been designated an "unlawful enemy combatant" by the US military. Zack Baddorf has more in Kabul.
Jawed Ahmad has been in military custody for about four months now but still has not been charged with any crimes. The US military says there's "credible information" about the CTV News reporter to keep him detained. But they won't give details. Major Chris Belcher said Ahmad was "in no way targeted because of his work as a journalist." Ahmad's brother has said the military accuses the journalist of having contact with local Taliban militants. Reporters Without Borders says allegations should be based on actual evidence and not just suspicion. The media watchdog group said they "fear" the US military is "confusing journalistic work with spying for the Taliban." CTV's president said their network is "deeply concerned" and wants its journalist to get "his due process." Ahman is being held at a US military base near Kabul. I'm Zack Baddorf for Free Speech Radio News in Kabul.
Debt Forgiveness Package for Small Indian Farmers
The government of India has announced a $ 15 billion package to provide debt waivers to small farmers. Bismillah Geelani has more.

Indian Farmers are celebrating the announcement of the loan waivers that passed with the national budget this morning. The $15 billion package will likely benefit about 40 million farmers. The budget completely waives loans for farmers with less than 5 acres of land. The more affluent will have a one-time loan settlement option. The finance minister said agriculture loans from commercial banks, regional rural banks and cooperative credit institutions would be covered under the debt waiver program. The government's Left allies hailed the package, but added that a large number of farmers indebted to private moneylenders would not benefit. While the analysts are busy debating the economic merits of the budget, its political logic ahead of Parliamentary elections is clear. For FSRN, this is Bismillah Geelani from New Delhi.
US Tops China as World's Largest Jailer
A new report by the Pew Center has found the United States to be the world's largest jailer – holding 1.6 million prisoners nationwide. That means one out of every 100 adults in the US is behind bars. An analysis of Justice Department figures shows the incarceration rate for Latino men to be 1 of 36. African American men under the age of 35 are at the highest risk of incarceration with one out of nine held by the prison system.
FEATURES
Kurdish-American Community Protest Turkey's Invasion of Northern Iraq
In Washington DC, about 4-dozen people from the Kurdish American community, many of whom have family in Kurdistan, protested Turkey's invasion of Northern Iraq.
(sound clip) ambiance: Peace Now War No
They delivered petitions to the State Department, intended for Secretary of State Condoleezza Rice. The letters express opposition to and disappointment with the US's support of Turkey's use of military force against the Kurdistan Workers Party, or PKK. Ismial Sindi's relatives live on the border of Turkey and Kurdistan.
(sound clip) "We are helping each other when we changed the Iraq regime so we want the United States to stay with the Kurdish because we help the United States."
Sharif Behrez says Turkey is violating Iraq's sovereignty.
(sound clip) "It's territory should not be violated but also because the Kurds have been able to put together a peaceful and stable region and the Turkish invasion de-stabilizes the region and Iraq as a whole."
The activists also sent letters to members of Congress, urging the US to change their policy and advocate for diplomacy. The Government of Turkey has said all Turkish troops would be out of Northern Iraq by this morning. But denies that that decision was in any way influenced by the United States.
Veterans Affairs Undersecretary for Benefits Resigns
Another high-ranking Bush Administration official has resigned. The Department of Veterans Affairs Undersecretary for Benefits, Daniel Cooper quit amid mounting criticism over a backlog of disability claims for injured veterans. Reportedly, the backlog runs six months long. Cooper also made an appearance in a fundraising video for an evangelical Christian organization where he said Bible study was more important than doing his job. Aaron Glantz has more.

Police Arrive en Masse to Break Up Protest at Miami High School
This afternoon in Miami, Florida nearly 70 police cars were dispatched to Miami Edison Senior High School to break up what is being called a riot, a brawl or a peaceful walk-out protest – depending on your news source. Dozens of students were taken away in handcuffs.
To get a sense of the situation on the ground, I spoke with Max Rameau of Cop Watch Miami. He has been in contact with sources at the High School. I asked him to explain the situation that led up to today's events.
(sound clip)
That was Max Rameau of Cop Watch Miami.
Low-Income Americans Losing Opportunities to Register to Vote
A new study by two voting rights watchdog groups shows that many states are failing to provide low-income people the opportunity to register to vote. The study says this is disenfranchising millions of US citizens. In Ohio for instance, which votes in the presidential primaries next Tuesday, 100-hundred thousand people were registered in Welfare offices in 1995. By 2005, that number had decreased dramatically to 40,000 people. Yanmei Xie has the story.
The New Face of the Cuban Government Begins Work
Cubans are witnessing historic change in their country's government. Following Fidel Castro's announcement that he would not seek re-election as president, the Cuban National Assembly elected the powerful, 31-member, Council of State to take his place. And one of the first international acts by the Council has been to sign two United Nations human rights pacts – a move Fidel Castro resisted for over 30 years. From Havana, Juan Jacobson takes a look at the new government of Cuba
LA Eco-Village Fights School District over Plans to Raze Housing
The Los Angeles Eco-Village Intentional Community has been fighting plans by the Los Angeles Unified School District to demolish residential buildings in their neighborhood. The School District wants to build a new elementary school on the site of affordable Eco-Village housing. The Village is a U.S. Green Building Council Neighborhood Development pilot program.
But the tide may be turning for the environmentally conscious community. At a third public meeting last night, the School District presented an alternative to the demolition. Dan Fritz attended that meeting and files this report from Pacifica station KPFK in Los Angeles.