March 3, 2008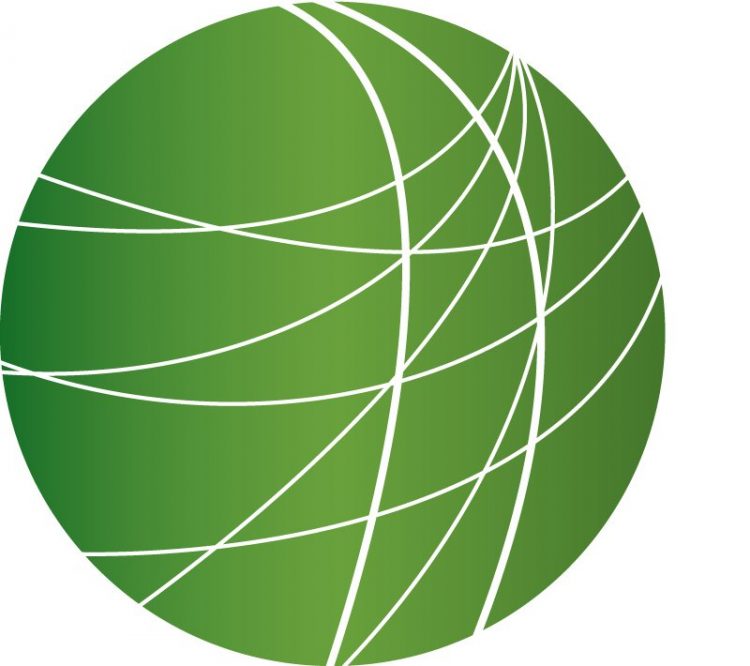 Diplomatic Rifts in South America After Colombia Troops Enter Ecuador
Israel Pulls Out of Gaza
UN Security Council Approves More Sanctions for Iran
Russia's New President: Caretaker of Freethinker?
Kucinich Fighting to Keep Congressional Seat
Rezoning Threatens Harlem's Culture
HEADLINES
Suicide Attacks in Pakistan
Pakistani police fired tear gas today at scores of demonstrating lawyers who were demanding that President Pervez Musharraf reinstate a deposed Supreme Court chief justice. Chief Justice Chaudhry has been under house arrest along with his family since Musharraf declared a state of emergency on Nov. 3. Pakistan is in the middle of a wave of violence blamed on al Qaeda-linked militants based in tribal lands on the Afghan border and there have been three suicide attacks in as many days. Some in Musharraf's administration blame India, Afghanistan and the US. Mudassar Shah has more in this from Islamabad.

Pakistan's Interior Minister (Retd) Lieutenant-General Hamid Nawaz says that the perception that the US, India and Afghanistan are involved in suicide attacks in Pakistan is fast gaining momentum in the country.
(sound clip) "Terrorist activities could not be sustained for long period without the help of foreign elements. The United States, India and Afghanistan were involved in lawlessness in Pakistan and generally it is believed that America and Afghanistan are backing the outfits involved in terrorism in Pakistan"
This is the first time in 9 years that President Musharraf's Regime has openly criticized the United States. Most of the critics do not give importance to the interior minister's statement. The US Ambassador to Pakistan — NW Patterson — talked to the Interior Minister and called the remarks "not based on truth."
Suicide attacks in Pakistan have left more than one hundred dead in the last three days. Police have filed charges against a top Taliban Commander — Baitullah Mahsud — in the assassination of Benazir Bhutto. Two other men accused in her assassination appeared in a special terrorism court on Saturday, offering a first glimpse into a government-led investigation shrouded in secrecy. In Islamabad, I am Mudassar shah for Free Speech Radio News.
Canada Resumes Detainee Transfers to Afghanistan
NATO forces killed several Taliban militants and detained eight more in southern Afghanistan on Sunday. In the same province the same day, a Canadian soldier close to the end of his tour was killed by a roadside bomb. Zack Baddorf has more from Kabul.

The Canadian soldier's death comes just a day after President Bush called on NATO to send more troops to support Canadian forces. Ottawa wants 1,000 more soldiers by 2009 to aid in its military's fight against the Taliban in southern Afghanistan. Also over the weekend, Canadian forces in Afghanistan resumed transferring detainees into Afghan custody, after halting the practice in November. Military officials had found evidence of torture in a detention facility operated by the Afghan intelligence service. Human rights groups have demanded the transfers be stopped, again. Amnesty International and the British Columbia Civil Liberties Association asked Canada's Federal Court for an emergency injunction. They say there's still "risk of torture." But Canadian officials say they're satisfied with the Afghans' new procedures. Canada's defense minister said he had "every confidence" in their "decision making abilities." In Kabul, I'm Zack Baddorf for Free Speech Radio News.
Armenian Capital Calm
A state of emergency remains in effect today in the Armenian capital. Tanks blocked Central streets a day after Armenian authorities clashed with demonstrators in a violent confrontation that left at least eight people dead and more than 130 wounded. Armenia's top military commander said any attempt at demonstrating "will immediately result in adequate and strict reaction by the armed forces."
Miami Students Demonstrate
About 100 students at Miami's Edison Senior High School demonstrated today marking the first school day after a protest that resulted in the arrest of more than two dozen of their classmates. Mitch Perry reports.

The students demand that the charges against their classmates be dropped and that the assistant principal be fired. Friday, students staged a protest against a fellow student's arrest the day before. Violence erupted during the action — students said police were the aggressors. Police said they were defending themselves from flying objects. A total of 27 students were arrested and face charges of disorderly conduct, battery on law enforcement officers and resisting arrest with violence. One of those arrested is the president of the non-violence club. At one point Friday – about 60 police vehicles surrounded the school. All of those detained have been released – charges for two were dropped, six adult students bonded out of jail and the juveniles were released to home detention.
Street of Dreams a Nightmare
Fire engulfed five luxury homes this morning at a subdivision north of Seattle in what local officials say could be a case of so-called ecoterrorism. A sign with the letters "ELF" was found at the scene of the fires in the "Street of Dreams" development in Woodinville, Washington. Eastman did not say if the sign is believed to be from the Earth Liberation Front, which the FBI has called an ecoterrorist group. The sign reads "Built green? Nope black!" and calls the homes McMansions. The FBI said the fires are being investigated as an act of domestic terrorism.
FEATURES
Diplomatic Rifts in South America After Colombia Troops Enter Ecuador
Colombia's army raided a rebel camp in Ecuador Saturday and killed the spokesman for the Revolutionary Armed Forces of Colombia – or FARC, for its Spanish acronym. While the assassination of alias Raul Reyes marks the Colombian government's biggest military triumph against these insurgents, the fact that Colombia proceeded without permission from the Ecuadorian government has caused serious diplomatic rifts – with both Ecuador and Venezuela. FSRN's Nicole Karsin has more from Bogotá.
Israel Pulls Out of Gaza
Hezbollah is criticizing the deployment of the USS Cole to Lebanon's coast – as Lebanon denies it asked the US to employ the vessel. Saudi Arabia urged nationals to leave Lebanon the day after the warship was dispatched, and increased instability in the region is stirring rumors of yet another war. Meanwhile in Gaza, Israeli tanks and ground troops left the northern part of the strip after three days of a wide scale offensive that left at least 120 Palestinians dead. FSRN's Ghassan Bannoura reports.
UN Security Council Approves More Sanctions for Iran
The UN Security Council approved a third set of sanctions against Iran today. Iran's nuclear program is at the center of the sanctions, but critics say UN and US intelligence officials have no basis to believe Iran's nuclear program is a threat. FSRN Correspondent Matt Laslo reports from Washington.
Russia's New President: Caretaker of Freethinker?
Russia has a new president: Dmitry Medvedev, hand-picked by Valdimir Putin to succeed him, garnered more than 70 percent in Sunday's election, with a high voter turn-out. Yet Russia's opposition, protesters and Western Observers say that the election was neither free nor fair – comparing it to a stage show. International elections observers complained that Russia placed extremely tight restrictions on the process, and a Russian monitoring group says it received constant complaints. Nevertheless, Medvedhev has been officially declared the winner. Ben Seeder is FSRN's correspondent in Moscow…
Kucinich Fighting to Keep Congressional Seat
As 4 states get ready for Tuesday's presidential primary, some crucial local races are being fought. One of those is former Presidential candidate Dennis Kucinich – and he could loose the Ohio Congressional seat that he's held since 1996. Candidates have raised nearly 2 million dollars in this high stakes campaign in the economically depressed region of Ohio. For his west Cleveland district, he's facing 4 Democratic challengers. FSRN's Leigh Ann Caldwell reports from Ohio.
Rezoning Threatens Harlem's Culture
A debate is underway in Harlem about whether a proposed rezoning plan will turn the center of black culture and business into a canyon of luxury high rises. While real estate developers dream of lavish homes, many Harlemites worry that the massive redevelopment of 125th Street could change their neighborhood forever. Renee Feltz reports.