February 6, 2008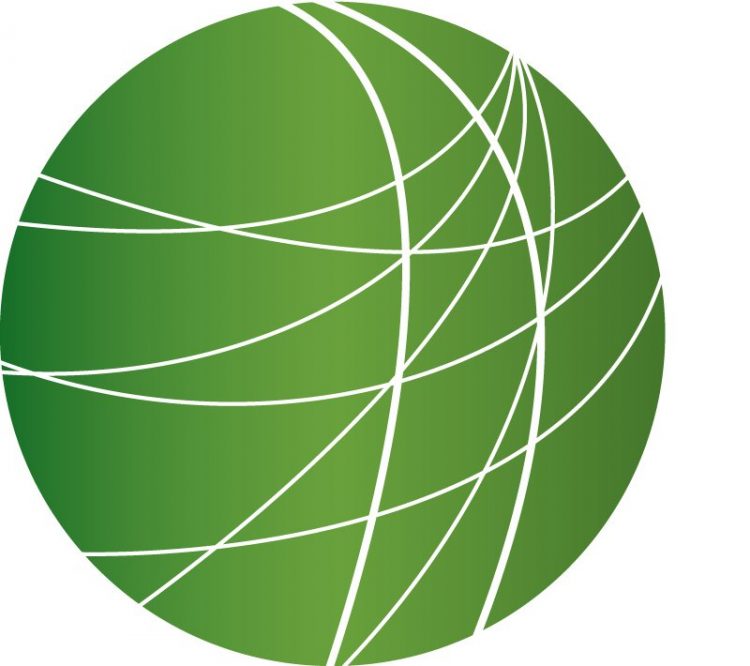 Super Tuesday Leaves Us Hanging
Bush's Budget Puts Medicare and Medicaid on Chopping Block
Officials Say Al-Qaida Still the Greatest Threat to National Security
Israel Strikes Following Hamas' First Suicide Bombing in over a Year
Ecuador Revokes Mining Concessions
HEADLINES
Tornadoes Kill Dozens in Southern US
Violent tornadoes in the southern US have at killed least 48 people. The storms which began last night and lasted through the early morning hours tore through parts of Alabama, Arkansas, Kentucky, Tennessee, and Mississippi. Rescue crews have been sent to search for survivors in the debris of former homes. The tornadoes are the deadliest to hit the region in almost 10 years.
Govt Argues Against Veteran Entitlement to Mental Health Care
The federal government has filed legal papers in a US district court in San Francisco arguing that veterans are not entitled to mental health care. Africa Jones reports.
The Justice Department argues that while the law says that veterans are eligible for health care that does not create an entitlement to any particular kind of care beyond medical services deemed necessary by the Department of Veterans Affairs. The DoJ also argues that even VA-approved medical care hinges on the availability of funds. The court filing came after a judge denied the government's request to dismiss a class action lawsuit filed by Veterans for Common Sense and Veterans United for Truth. They accuse the government of illegally denying mental health services to some troops returning from Iraq and Afghanistan. Plaintiffs say that over 600,000 disability claims have not been processed and that 120 veterans comit suicide every week. The government claims they have improved VA services by hiring more mental health professionals. The plaintiffs' attorneys intend request a court order to compell the government to treat veterans seeking mental health care at the next hearing on March 7th. For Free Speech Radio News, I'm Africa Jones.

UK Commits 3 More Battalions to Afghan Mission
The British government announced today it would send three more battalions to Afghanistan. It's one of the largest mobilisations of its kind for the UK since the second world war. From London, Naomi Fowler reports.
There are no signs whatever that Prime Minister Gordon Brown is willing or able to loosen the ties of the so-called 'special relationship' between the US and the UK. This week is critical for the future of Afghanistan and indeed for the future of the NATO alliance: Canada may be about to pull out of Afghanistan altogether, Germany is refusing to send its troops into the more dangerous south and there is growing tension between the US and other unwilling European partners. Condoleeza Rice was greeted by protesters in London today as she tried to step up the pressure. The US ambassador to the alliance has already challenged Europeans to 'match us soldier for soldier, euro for dollar.' 'Failure to find an additional 10,000 NATO troops will leave current forces vulnerable to a spring offensive by Taliban fighters – and that may repeat the experience of so many previous foreign forces in Afghanistan's history.' Nato defense ministers will meet in Lithuania tomorrow. This is Naomi Fowler in London for Free Speech Radio News.
Case Against Aviation Company Linked to Extraordinary Rendition May Be Dropped
A lawsuit brought by the American Civil Liberties Union against a San Jose aviation company accused of participating in CIA extraordinary renditions may not have its day in court. The presiding judge is weighing arguments from the Bush Administration that court hearings on the case could expose state secrets. The company, Jeppesen Dataplan, allegedly contracted with the CIA to fly kidnapped terror suspects to countries known to practice torture. ACLU staff attorney Ben Wizner accused the CIA of misusing the "state secrets" privilege to avoid judicial oversight and accountability. The state secrets priviledge has been use din the past to exclude pieces of information from public disclosure, but the Bush Administration has used it repeatedly to urge judges to throw out or block entire lawsuits.
Federal School Lunch Meat Provider Found in Violation of Laws
The US Dept of Agriculture has shut down a California slaughterhouse that supplies beef to the National School Lunch Program after inspections found the facilty to be in violation of federal regulations and the Humane Methods of Slaughter Act. The Humane Society claims to have video of evidence that the Hallmark Meat Packing company has slaughtered so-called "downer" cows for human consumption. Federal regulations prohibit slaughtering cows that are unable to walk for use in human food as such animals are believed to be more likely to carry mad cow disease. The USDA suspended the company's federal food program contracts last week.
24 Hour Shutdown Strike in West Bengal
The Indian state of West Bengal observed a 24 hours shutdown strike today to protest the police shooting of demonstrators at a rally yesterday. Bismillah Geelani reports.
Today's shutdown strike in West Bengal closed schools, offices and business establishments and affected all forms of public transportation across the state. Police arrested nearly 200 strike supporters for resisting the removal of makeshift barricades in the state capital Kolkata. The strike was called by the All India Forward Block, a constituent of the state's Left Front government, to protest deadly police action taken against a rally yesterday. The rally in the state's Cooch Behar district consisted of 15,000 villagers demanding work under a rural employment guarantee program and the cancellation of plans to build factories on local farmland. Police opened fire on the rally, killing 6 protesters and injuring many others. The state government has ordered a judicial probe into the incident. For FSRN, this is Bismillah Geelani from New Delhi.
FEATURES
Super Tuesday Leaves Us Hanging
Super Tuesday has come and gone, but the Democratic Presidential race has no clear frontrunner, and Republican John McCain still has a long road ahead of him before he captures his party's nomination. Meanwhile, scattered complaints around the country of voting machine failure and poll accessibility leave election watchdogs concerned for those unable to cast their vote, but pleased that no major nation-wide meltdown occurred. FSRN's Leigh Ann Caldwell reports.
Bush's Budget Puts Medicare and Medicaid on Chopping Block
The President's $3.1 trillion budget proposal is stirring debate on Capitol Hill. The proposal includes over half a trillion dollars for defense, but cuts all or part of at least 150 federal programs. Medicare, Medicaid, and other social programs are on the chopping block. Tanya Snyder has more from Congress.
Officials Say Al-Qaida Still the Greatest Threat to National Security
Intelligence Officials in a hearing before the Senate yesterday gave their analysis of the main threats to National security. Al-Qaida remained at the top of the List. Naji Mujahid reports from Capitol Hill.
Israel Strikes Following Hamas' First Suicide Bombing in over a Year
Violence continues along the Gaza Strip. Today Israeli airstrikes wounded at least four Palestinians, as Hamas continued firing rockets into Southern Israel. The Israeli army killed 9 Hamas-affiliated fighters and police yesterday in southern Gaza, just after the ruling Islamist movement claimed responsibility for a suicide bombing in the southern Israeli town of Dimona. Hamas says the bombing was in response to continued Israeli attacks on Palestinians. FSRN's Rami aL-Meghari goes inside the story.
Ecuador Revokes Mining Concessions
In a bold move to take back national territory from private interests, the Ecuadorian government declared last week that it's revoking hundreds of mining concessions across the country. Though the decision spares most transnational mining companies with large scale investments, at least one community in northwestern Ecuador is celebrating. The foreign Ascendant Copper Corporation will lose two important concessions from a project in Intag—one of numerous communities resisting large scale metal extraction. Residents see the move as positive, but would like things to go much further. Jennifer Moore reports from Quito.