September 29, 2008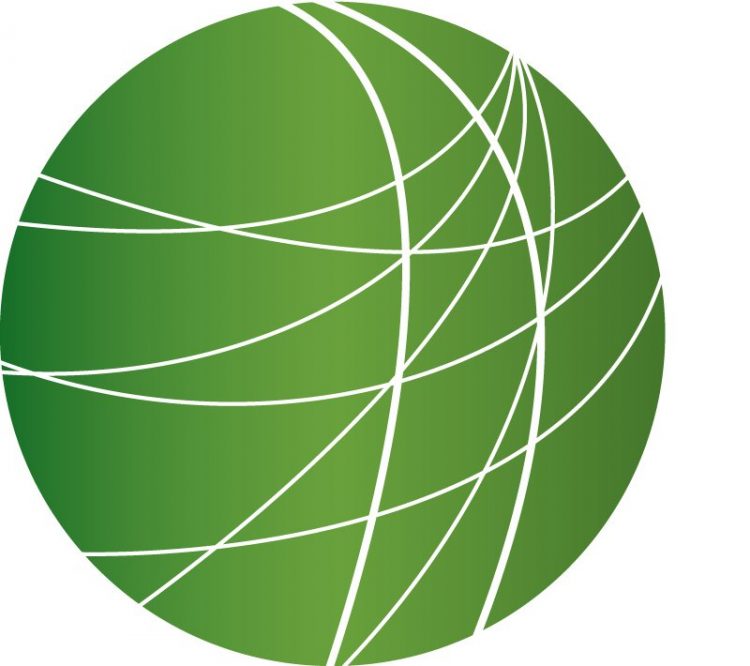 Reports Says Further Investigation into Firings of U.S. Attorneys Needed; Gonzalez Not Indicted
House of Representatives Blocks Largest Corporate Bail-Out in US History
Citigroup Corp. Just Keeps On Growing
Largest US Union Remains on Strike One Month Later
Supporters of Troy Davis Rally at U.S. Supreme Court *
Prison Abolitionists Return to Oakland for Critical Resistance's 10th Anniversary
Commentary By Mumia Abu-Jamal
HEADLINES
Lebanese Forces Targeted in Bombing?
An explosion in Tripoli killed 6 Lebanese soldiers and wounded 30 civilians in what is the second bombing in two months apparently aimed at the Lebanese armed forces. Jackson Allers reports from Beirut.
The bomb was placed under a parked car at the southern entrance of the city, and according to sources on the ground, the device was detonated during morning rush hour.
The six dead and many of the wounded were soldiers, most from the same village near the Syrian border. It is the second bombing of a bus carrying Lebanese soldiers in less than two months, and analysts say the bombing continues a deadly pattern of violence aimed at destabilizing the fragile peace in Lebanon. Tripoli has seen continued sectarian violence since a May peace deal ended a near civil war between rival pro and anti-western factions in the government. This latest bombing comes just two days after a suicide car bombing killed 17 in Damascus, the capital of neighboring Syria. One Local military source told FSRN that the bombings have the markings of Islamic extremists trying to engulf the entire region in sectarian violence. No one has claimed responsibility for today's bombing. From Beirut Lebanon, this is Jackson Allers for FSRN.
Arrests in Chinese Milk Scandal
22 people were detained today in China and authorities have seized more than 480 pounds of melamine – an industrial chemical used to increase the appearance of proteins in diluted milk. Four infants died and some 54,000 became ill after drinking the tainted milk. British candy maker Cadbury is recalling 11 types of Chinese-made chocolates laced with melamine. Cadbury says the recalled chocolate products were distributed in Taiwan, Hong Kong and Australia.  US companies Kraft Foods and Mars have recalled Chinese-made Oreos, M&Ms and Snickers in Indonesia.
US Says Hijacked Ship Actually Headed for Sudan
A US Navy spokesperson says that an arms shipment aboard a hijacked vessel was actually headed for Sudan, not Kenya as indicated by earlier reports. Pirates seized the ship off the coast of Somalia on Thursday. The Faina is carrying 33 tanks plus rifles and ammunition. A US Navy 5th Fleet statement says the ship was headed for the Kenyan port of Mombassa, but that "additional reports state the cargo was intended for Sudan." Kenya has claimed it was the buyer for the shipment. The U.N. has imposed an arms embargo on weapons headed to Sudan's Darfur conflict zone. But the ban does not cover other weapons sales to the Khartoum government or the southern Sudan's autonomous government. The hijacked ship remains off the coast of Somalia and is surrounded by US warships.
Connecticut Successful in Cutting Sulfur Dioxide Emissions
In 2002, Connecticut's Sooty Six campaign successfully lobbied for legislation forcing power plants to reduce emissions. Now, organizers have released the astonishing results. Melinda Tuhus reports from New Haven.
The massive grassroots campaign succeeded in getting legislation passed in Connecticut requiring reduced emissions of sulfur dioxide from the six dirtiest power plants in the state. At the time, the toxic soot emissions triggered thousands of asthma attacks and 97% of Connecticut residents breathed air which failed to meet EPA standards. The Sooty Six campaign involved 150 organizations. EPA data now show an overall 86 percent reduction in soot emissions. The reductions come through a combination of efforts — less use, as the plants are now mostly peaking plants, in service only at times of highest energy use; a switch from higher sulfur to lower sulfur; and the addition of scrubbers — all actions that the Sooty Six Campaign supported. For FSRN, I'm Melinda Tuhus in New Haven.
Ecuador Approves New Constitution
Delivering a major victory for President Rafael Correa, exit polls indicate 63-70% of Ecuadorians voted to approve a new constitution yesterday. Daniel Denvir reports from Quito.
President Correa hailed the results, saying Ecuador has decided on a new country. Constitutional provisions expand access to healthcare, social security and education while increasing state control over the economy. The results were a major defeat for the already fragmented opposition, including the conservative leadership of the Catholic Church. But Correa has also come into increasing conflict with the country's social movements, who are unhappy with his support for large-scale mining and other policies that they see as too friendly to big business and foreign investors. With Correa empowered and the traditional Right weakened, it is unclear whether social movements will be successful in mobilizing national support for their campaign against mining.
Pakistani's Flee to Afghanistan
The UN High Commissioner for Refugees says that some 20,000 Pakistanis have sought refuge across the border in eastern Afghanistan. According to Pakistani officials, the fighting between Pakistani troops and militants in Bajur agency has displaced as many as 500,000 people. Most have found shelter with relatives across northwestern Pakistan, though about 100,000 have taken refuge in camps set up by Pakistani authorities. Pakistan's army claims to have killed more than 1,000 militants in the two-month-old offensive in Bajur. It has declined to estimate casualties among civilians.
FEATURES

Reports Says Further Investigation into Firings of U.S. Attorneys Needed; Gonzalez Not Indicted
The Department of Justice's Inspector General recommends that a prosecutor be appointed to investigate the role of the White House in the firings of nine U.S. Attorneys in 2006; but it did not call for the indictment of former U.S. attorney general Alberto R. Gonzales for his role in the affair. Marjorie Cohn is president of the National Lawyers Guild and professor at Thomas Jefferson School of Law.  She is also the author of "Cowboy Republic: Six Ways the Bush Gang Has Defied the Law"  and the article "The Gonzales Indictment, " which lays out why Alberto Gonzales should be prosecuted under the U.S. War Crimes Act.  She says she's not surprised by today's news.  [Marjorie Cohn is President of the National Lawyer's Guild, and author of 'Cowboy Republic: Six Ways the Bush Gang Has Defied the Law."]
House of Representatives Blocks Largest Corporate Bail-Out in US History
The House of Representatives killed a massive Wall Street compromise bail-out sending shock waves through the market as it plunged more than 60 points in a matter of minutes. Republican and Democratic House leadership lobbied the rank and file to sign on but the powers of persuasion was not enough for most.  FSRN's Leigh Ann Caldwell reports from Capital Hill.
Citigroup Corp. Just Keeps On Growing
Citigroup has acquired Wachovia becoming the world's largest bank again. Experts say we could see an acceleration in bank failure and consolidation in the coming weeks. Africa jones reports.
Largest US Union Remains on Strike One Month Later
The largest manufacturing-industry labor union in the US is now going into the fourth week of a major strike against the Boeing corporation. The International Association of Machinists and Aerospace Workers represents 27,000 laborers in Washington, Oregon, California and Kansas. Mark Taylor-Canfield reports from the picket lines in Seattle.
Supporters of Troy Davis Rally at U.S. Supreme Court *
Troy Davis is on Georgia's death row for allegedly killing a police officer in 1989 – a crime he says he didn't commit. 7 out of 9 witnesses against him at trial have now recanted their testimony, but time is running out on attempts to save his life. FSRN's Tanya Snyder attended a rally to save Troy Davis at the Supreme Court. She brings us this report.
*Correction (10-2-2008): We reported that the Supreme Court's stay of death row inmate Troy Davis' execution expired the next day. FSRN has learned that the stay is actually in effect until the Supreme Court decides whether or not to take up the case, which they are expected to do October 6. Troy Davis was arrested 19 years ago for the murder of a white police officer – a murder he and his supporters maintain he didn't commit."

Prison Abolitionists Return to Oakland for Critical Resistance's 10th Anniversary
Thousands of people gathered in Oakland, California this weekend for the Critical Resistance 10 year Anniversary conference on prison abolition.  Uniting under the belief that Prisons are not the answer to Society's economic and social problems, conference attendees strategized on how to dismantle the Prison Industrial Complex and create community alternatives. With our latest installment of Street Beat FSRN's Andalusia Knoll compiled these voices on prison abolition. Voices: Angela Davis, Akunder, Kaydra, Rhia, Danny West, Andrea Ritchie, Nancy Pollen, and  T-West, speaking at the Critical Resistance 10 year Anniversary conference on prison abolition held over the weekend in Oakland California. FSRN'S Andalusia Knoll recorded and produced this segment.

Commentary By Mumia Abu-Jamal
Mumia Abu-Jamal is an award-winning journalist who chronicles the human condition. He has been a resident of Pennsylvania's death row for twenty-five years. Writing from his solitary confinement cell his essays have reached a worldwide audience. His books "Live From Death Row", "Death Blossoms", "All Things Censored", "Faith of Our Fathers" and the recently released "We Want Freedom" have sold over 150,000 copies and been translated into nine languages. His 1982-murder trial and subsequent conviction have been the subject of great debate.