March 18, 2008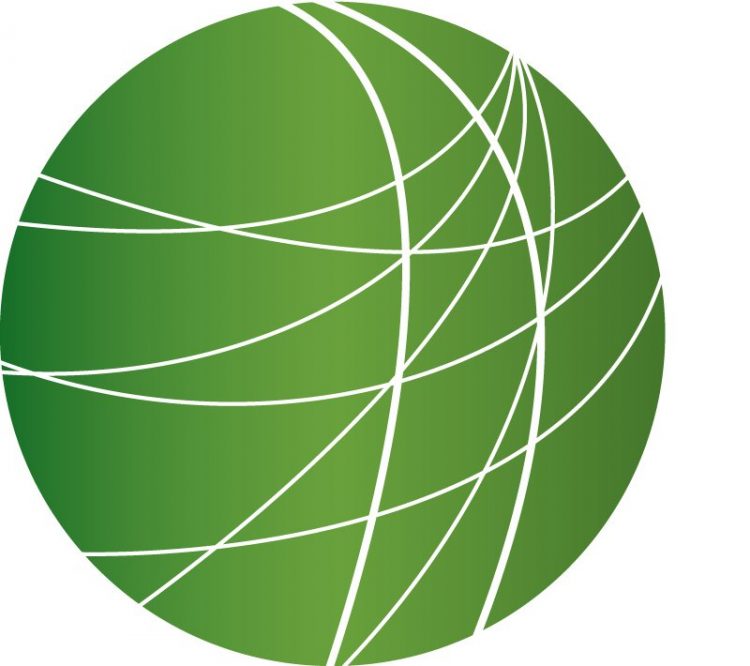 Barack Obama Calls for Further Dialog on Race Issues
US Supreme Court Examines Washington, DC Gun Laws
Indian Government Criticized for its Support of China's Crackdown in Tibet
US Pledges More Aide to Countries Housing Iraqi Refugees
Despite Gains, Economists Still Fear Recession
HEADLINES
El Paso City Council Denies Access to Land for Border Wall
The El Paso City Council voted today to deny the U.S. Army Corps of Engineers access to city property for the purpose of replacing a section of border fence. It was a unanimous decision by the governing council of the border region's largest US city. The vote comes as a federal Judge in South Texas has begun hearing a new round of government lawsuits against landowners who have denied the Department of Homeland Security access to their property. The DHS plans to construct more than 300 miles of fencing along the Texas border with Mexico. Unlike in other – less inhabited – areas of the border region, the Texas stretch of wall will cut a path through bi-national metropolitan areas. Many border residents say the fence plan was pushed through from Washington DC with little to no consultation at the local level.
Indigenous Protestors Sentenced in Canada for Opposing Mining Operation on Their Land
In Canada, seven indigenous activists have been sentenced to six months in prison for their role in the struggle against platinum mining activities on their traditional land. Stefan Christoff reports from Montreal.
A remote indigenous community located in northwestern Ontario, known as Big Trout Lake, has been engaged in a months-long struggle against Platinex Inc., an exploratory drilling company, which holds more than 220 mining claims in the area. Mining laws in Ontario allow corporations to stake out territory for potential mines without direct consultation with local indigenous communities, which has been a major source of conflict between native residents and the provincial government over the past year. On Monday, a Canadian judge sentenced Chief Donny Morris and six council members to six months in jail each. The judge found the indigenous activists guilty of violating a court order to stay away from the area of their territory where Platinex had set up operations without community consultation. Chief Morris says that a lawsuit filed by the mining company has depleted the tribal coffers as legal bills have soared into the hundreds of thousands of dollars. Despite the legal and financial pressures the first nation's community, Big Trout Lake, has vowed to continue their protests against corporate mining on traditional territories. For Free Speech Radio News this is Stefan Christoff reporting in Montreal.
Hundreds Displaced in Outbreak of Fighting Between Military and FARC in Colombia's Cauca Region
An outbreak of fighting between the Colombian military and the FARC guerrillas has forced hundreds of indigenous people to flee from their lands in the country's southern Cauca region. Manuel Rueda has more from Bogota.
Over three hundred people, about a third of them children, are camping out at a school in Santa Maria, a small village in the rural municipality of Toribio. The farmers – which belong mostly to the Nasa indigenous group – fled their land yesterday. The Army says the fighting started when a FARC explosive device aimed at a local police post killed a local man and destroyed dozens of homes. The Nasa tribe has led a peaceful struggle for years, insisting on their right to remain neutral in the armed conflict. German Valencia, is a local indigenous rights activist: (clip) "As indigenous people, we have no reason to take part in this conflict… and we don't want to involve ourselves or be dragged into this conflict that is not – and has never been – ours." But the FARC and the military are not likely to move out from this part of Colombia any time soon. Military operations this month have led to the deaths of middle-ranked guerrilla commanders. And in early March, the military killed the FARC's number two leader during a controversial cross-border raid into Ecuador. Manuel Rueda, FSRN, Bogota.
Chadian Rebels Threaten Oil Infrastructure as EU Peacekeeping Mission Begins
A European Union peacekeeping force began a one year operation today to protect refugees and displaced people in Chad and the Darfur region in western Sudan. Sam Olukoya reports from Lagos.
The peacekeeping mission of some 4000 troops will be responsible for protecting more than 450,000 people in both Eastern Chad and Sudan's Darfur region affected by internal upheaval in both countries. The EU peace mission comes as rebels who almost overran the Chadian capital N'djamena last month threatened to halt the country's crude oil export if France and the US fail to support calls for a dialogue of the parties. American company Exxon Mobil leads a consortium of oil companies operating in Chad. The country exports 160,000 barrels of crude oil a day. Chad became an oil producing country in 2003. The discovery of oil in the country has further aggravated a 4-decade long internal conflict. The presidents of Chad and Sudan signed a non-aggression pact last week in Senegal. But the rebels say the deal does not apply to their activities. For Free Speech Radio News, this is Sam Olukoya in Lagos.

UAW Strike at American Axle Enters 4th Week
Negotiations between American Axle and its unionized workers remain deadlocked as a UAW strike enters its fourth week today. Doug Cunningham reports from Workers Independent News.
The UAW strike at American Axle has shut down dozens of General Motors plants that depend on parts to build their autos. 3600 American Axle workers went on strike February 26th after the company announced plans to cut wages in half and eliminate pensions and health care benefits for future retirees. Police arrested 2 striking workers on the American Axle picket line in Detroit over the weekend for disorderly conduct. Dave Alford, Vice-President of UAW Local 235, says the company is inciting the workers on the picket lines. [Alford]: "We've got people trying to come out here and picket in peace and they're being taunted and things like that. All my picketers are just tryin' to come out here – you know they're hard-workin' people. They work nine to five and they come out here and picket. And then you've got the company, you know, does tactics – things that they know will probably incite people and make them upset." American Axle has denied UAW requests for financial information. The union accuses the company of unfair labor practices. Unable to get critical parts, at least 28 GM plants have been forced to shut down. For FSRN, I'm Doug Cunningham.
FEATURES
Barack Obama Calls for Further Dialog on Race Issues
Barack Obama responded today to the political firestorm surrounding the religious leader at his Church. Videos of Reverend Jeremiah Wright of Trinity United Church of Christ, the largest African American church in Chicago, have surfaced on YouTube in which he made comments like 'Goddamn America'. In a speech given in Philadelphia, Obama spoke about race in America.
(sound clip) "I have already condemned, in unequivocal terms, the statements of Reverend Wright that have caused such controversy. For some, nagging questions remain. Did I know him to be an occasionally fierce critic of American domestic and foreign policy? Of course. Did I ever hear him make remarks that could be considered controversial while I sat in church? Yes. Did I strongly disagree with many of his political views? Absolutely – just as I'm sure many of you have heard remarks from your pastors, priests, or rabbis with which you strongly disagreed. "
Obama did not disassociate himself from Wright saying the Reverend has been an important part of his life, marrying him and his wife and baptizing their children. Instead, Obama moved on to bluntly address many racial realities within American.
(sound clip) "Legalized discrimination – where blacks were prevented, often through violence, from owning property, or loans were not granted to African-American business owners, or black homeowners could not access FHA mortgages, or blacks were excluded from unions, or the police force, or fire departments – meant that black families could not amass any meaningful wealth to bequeath to future generations. That history helps explain the wealth and income gap between black and white, and the concentrated pockets of poverty that persists in so many of today's urban and rural communities."
He said African Americans are not the only people suffering from economic despair that can lead to racial tensions.
(sound clip) "In fact, a similar anger exists within segments of the white community. Most working- and middle-class white Americans don't feel that they have been particularly privileged by their race. Their experience is the immigrant experience – as far as they're concerned, no one's handed them anything, they've built it from scratch. They've worked hard all their lives, many times only to see their jobs shipped overseas or their pension dumped after a lifetime of labor. They are anxious about their futures, and feel their dreams slipping away; in an era of stagnant wages and global competition, opportunity comes to be seen as a zero sum game, in which your dreams come at my expense. So when they are told to bus their children to a school across town; when they hear that an African American is getting an advantage in landing a good job or a spot in a good college because of an injustice that they themselves never committed; when they're told that their fears about crime in urban neighborhoods are somehow prejudiced, resentment builds over time. "
Obama says a difficult discussion on race has been brewing and must eventually happen.
US Supreme Court Examines Washington, DC Gun Laws
For the first time in years, the Supreme Court is addressing the second amendment. The context is Washington DC, which has some of the strictest gun laws in the country. The District prohibits handguns. Today protesters on both sides of the issues rallied and debated outside the court while the nine Justices provided lively oral arguments inside. FSRN's Leigh Ann Caldwell reports.
Indian Government Criticized for its Support of China's Crackdown in Tibet
China's crackdown on protesters in Tibet continued today, entering its second week. The Tibetan capitol has been under lockdown since Friday. Today a Tibetan official announced that 100 protesters have voluntarily turned themselves in to the Chinese government.
The Tibetan Centre for Human Rights and Democracy is reporting that at least three protesters were shot dead this afternoon during a peaceful demonstration in eastern Tibet. The center says Chinese troops fired indiscriminately on the crowd.
Earlier today, the Dalai Lama, who is being blamed by China for masterminding the Lhasa riots, said he was ready to leave his post if the violence got out of control. The Dalai Lama established Tibet's government-in-exile in the north Indian city of Dharamsala after fleeing Tibet in 1959.
Further South protests continue in the Indian capital New Delhi and several other cities. The Indian government finds itself on the defensive for maintaining a China-friendly posture. The issue figured in India's Parliament as well, when members of the opposition walked out of the House to protest the government's "silence" on the Chinese crackdown. A growing number of Tibetan activists believe that Indian policy on Tibet is seriously flawed as well. FSRN's Bismillah Geelani has more:
US Pledges More Aide to Countries Housing Iraqi Refugees
Five years after the US and international occupation of Iraq, the suffering of Iraqi refugees continues as hosting countries say they have increasingly "burdened" their resources. In response, the United States has pledged to increase its financial assistance to those countries to $208 million dollars – an increase of 37 million. But that still may not be enough. Correspondent Oula Farawati attended the regional meeting of countries hosting Iraqi refugees in Jordan.

Despite Gains, Economists Still Fear Recession
Stocks rallied today on news of better than expected results from the investment banks Lehman Brothers and Goldman Sachs. This news comes amid recent volatility in world markets sparked by the fall of one of the country's oldest investment banks, Bear Stearns. The US Federal Reserve also slashed interest rates today by three-quarters of a point.
Still, former Federal Reserve Chair Alan Greenspan says that the US is faced with the worst financial crisis since World War Two, and experts are worried that the economy is headed in to a recession. Africa Jones reports.