May 19, 2008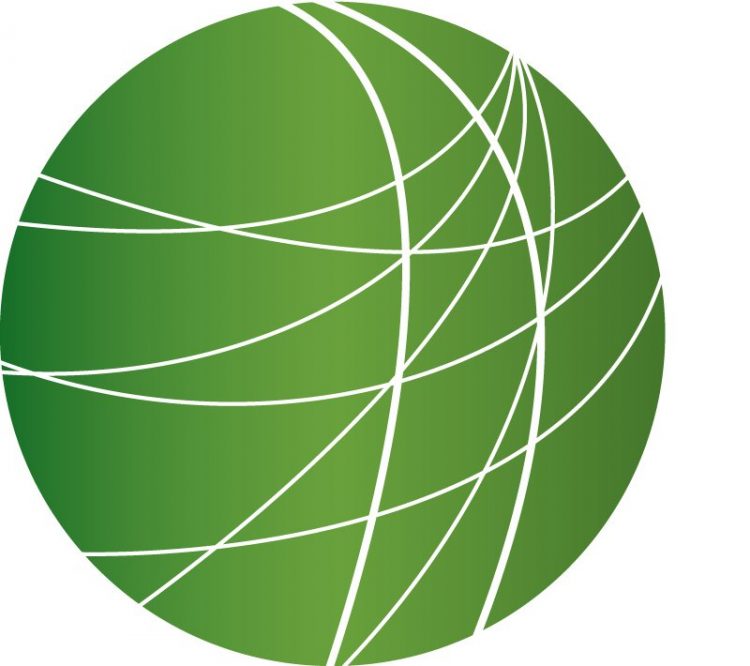 Supreme Court Rules on Child Pornography
Texas Locals Sue Over Border Fence
Private Practitioners Offer Vets Free, Confidential Care
Al Nakbah Commemoration in New York
Tensions Rising Between Venezuela and Colombia
HEADLINES
Savage anti-Immigrant Violence in South Africa
Xenophobic attacks are spreading in South Africa where 22 people have been killed, hundreds injured and thousands displaced. Davison Makanga reports from Cape Town
The attacks escalated in Johannesburg today, with mobs beating foreigners and setting some ablaze in scenes reminiscent of apartheid era violence. Police have arrested more than 200 for rape, murder, robbery and theft. The surge erupted a week ago in Alexandra Township and has spread to other high density areas were most foreign nationals live. Immigrants from countries such as neighboring Zimbabwe, Mozambique, Nigeria and Somalia are the most affected. Foreigners have been targeted by mobs carrying knives and guns accusing them of causing unemployment and crime. Immigrants are disputing the claim saying they take jobs shunned by locals. Many of those displaced have sought refuge at nearest police stations and churches. Humanitarian organizations such as Red Cross have been assisting the victims with food and blankets. The attacks have been described by analysts as a blow to the image of South Africa ahead of the 2010 Soccer World Cup it is hosting. Meanwhile President Thabo Mbeki has encouraged police to crackdown on the perpetrators. Mbeki has also set up a panel of experts to investigate the attacks. Davison Makanga for FSRN in Cape Town South Africa.
Mayhem in Chengdu – ASEAN Admitted to Burma
Tens of thousands panicked and rushed into the streets of Chengdu in southwest China today after a television report predicted another powerful earthquake would hit the region. Cars jammed roads and people carried bedding headed for open ground after hearing that another earthquake of 8-magnitude would shake the ravaged province overnight. The pandemonium came as China observed three days of mourning for the nearly 34,000 killed in last week's earthquake.
A three day mourning period begins in Burma as well, where officials announced today they will let in medical teams from neighboring countries and give the Association of Southeast Asian Nations some oversight of foreign aid distribution. The junta continued to bar foreign U.N. staff from the devastated Irrawaddy delta. Inside the ravaged nation people are angry at the pace of the government effort following the storm that left at least 130,000 people dead or missing. European Union nations have warned the junta could be committing a crime against humanity by blocking aid intended for up to 2.5 million survivors.
India Accuses Pakistan of Violating Ceasefire
A day before India and Pakistan are to begin first high level talks since the civilian government took over in Pakistan; the Indian Army accuses them of violating a ceasefire along the Line of Control. Shahnawaz Khan reports.
It is the second allegation in ten days, and this time the Indian Army says one of its soldiers was killed when Pakistani forces fired at one of its posts. An Indian Army spokesman quoted by the Associated Press said that an Indian army post along the cease-fire line dividing Kashmir came under grenade, rocket and small arms fire attack from Pakistani territory. The report however added that the Army was still investigating whether Pakistani soldiers fired on the Indian post or some insurgents killed the Indian soldier while trying to sneak into the Indian side of Kashmir. Last week, in a similar incident, the Indian Army said that Pakistan had violated the 2003 ceasefire by firing at another post along the ceasefire line in Kashmir. Pakistan has denied the allegations.
Indian officials say that there is a sudden surge of infiltration of insurgents on the border, allegedly abetted by Pakistan. The foreign ministers of the two countries will meet in Islamabad on Wednesday, for the fourth round of so called composite dialogue process – the first since the civilian government took over in Pakistan in March. For FSRN, I'm Shahnawaz Khan.
McCain Advisors Sacked – Election Update
Tomorrow, voters in Oregon and Kentucky head to the polls. While the Democratic battle continues, presumptive Republican nominee John McCain's advisors are under scrutiny. Leigh Ann Caldwell reports from DC.
According to news reports, five of Senator McCain's campaign staffers have resigned in recent days. The reason – the aids have lobbying jobs that violate the candidate's campaign ethics policy. McCain claims to operate with out the influence of lobbyists. One, Tom Loeffler, finance co-chair, held a 15 million dollar lobbying contract with the Saudi Arabian government. But McCain's top advisor, Charlie Black, is ignoring calls by Moveon.org to resign. Black says he left his lobbying firm, which deals handles defense contracts, earlier this year and has received no compensation since. Meanwhile, McCain and Obama continue attacks over Iran. McCain says Obama's policy of opening diplomatic relations with Iran reflects Obama's inexperience. Obama says McCain will continue the failed policies of the Bush Administration. Also in election news, Obama received the endorsement of the senior Senator from West Virginia, Robert Byrd. Despite his huge loss to Hillary Clinton in the state, Byrd said Obama is a 'statesman' who can end the war in Iraq. For Free Speech Radio News – I'm Leigh Ann Caldwell.
FEATURES

Supreme Court Rules on Child Pornography
The Supreme Court upheld a law today that some civil libertarians say is a clampdown on free speech. The high court ruled that prosecutors can go after people that posses, promote or pander child pornography. But critics say under certain interpretations of the ruling, viewing films like Titanic or Traffic could be a criminal offense. The court also ruled that two states can move forward with the execution of two men. FSRN correspondent Matt Laslo reports from Washington.
Texas Locals Sue Over Border Fence
Plans to build 700 miles of fencing along the southern border have generated a flood of controversy along the banks of the Rio Grande River. The river serves as the international boundary between a string of bi-national metropolitan areas and smaller sister towns. Unlike other areas in the border region, the majority of land along the Texas/Mexico dividing line is held in private hands – and dozens of regional landowners are now defendants in federal condemnation suits for refusing the government's offer of $100 for unlimited access to their property to construct an 18 foot high barrier. As FSRN reported on Friday, elected officials from the Texas border and regional business leaders have filed their own lawsuit against the Department of Homeland Security. Shannon Young traveled to the Texas/Mexico border to bring us some of the voices of those involved in a different kind of battle at the border.

Private Practitioners Offer Vets Free, Confidential Care
The lack of mental health care for U.S. service members has created what some call a crisis for active duty members and veterans returning home from the battlefield. Soldiers today endure the longest deployments in history, and they are also being sent back into combat with ever-increasing tours of duty. The Pentagon today announced the deployment of more than 42,000 troops to Iraq this fall to replace those coming home. This weekend in Los Angeles, the first conference of the Soldiers Project brought together mental health practitioners, primarily from the private sector. The Project provides free and confidential services to service members and their families outside of the traditional path. Kelly Barnes reports.

Al Nakbah Commemoration in New York
It's been 60 years since Al Nakbah, or the catastrophe, when more than 700,000 Palestinians were expelled from their hometowns in what is present-day Israel. After the wars of 1948 and 1967, those refugees number 7 million –about 10 percent live in and around New York. Many of them, along with their supporters, made their way the front of the United Nations building Friday evening, to commemorate generations of exile. Yasmin Madadi reports.

Tensions Rising Between Venezuela and Colombia
Tensions between Venezuela and Colombia escalated once again when Caracas said that 60 Colombian troops illegally crossed onto Venezuelan soil Friday. This follows a statement made by Venezuelan President Hugo Chavez that relations between the two neighbors would be profoundly reexamined following Interpol's announcement that the contents in three laptops belonging to a high ranking FARC official were not tampered with by Colombian authorities. According to the Colombian government the contents in the laptop, which were captured in a military raid in a FARC camp last March in Ecuador, indicated that the Marxist rebel group received financial help from Hugo Chavez's government in Venezuela, and that the FARC may have contributed cash to the recent election campaign of leftist Ecuadorian president Rafael Correa. Yet despite Interpol's findings, some are questioning whether the documents even implicitly tie Chavez and Correa to the rebel group. Martin Markovits reports from Caracas.